Latest

21:05


US Equities Close the Day Positive

DOW         +0.15%
S&P           +0.36%
NASDAQ +0.87%
Today

20:00


US Stimulus Bill

US Senate Majority Leader Mitch McConnell has agreed to resume negotiations with the Democrats over a potential new coronavirus stimulus bill according to Senate Minority Leader Chuck Schumer.

Equities have rallied on the back of the news with the Dow up 0.10%, the S&P up 0.31% and the Nasdaq trading 0.83% higher.
Today

19:30


JOYY Shares Up 16%

Despite a Muddy Waters research report branding the company a "a multibillion-dollar fraud," JOYY Inc has managed to regain some of yesterday's losses and are currently up 15% at $85.21 per share.

Here is the full story: JOYY STOCK CLAWS BACK LOSSES FOLLOWING MUDDY WATERS RESEARCH REPORT CLAIMING THE COMPANY IS FRAUDULENT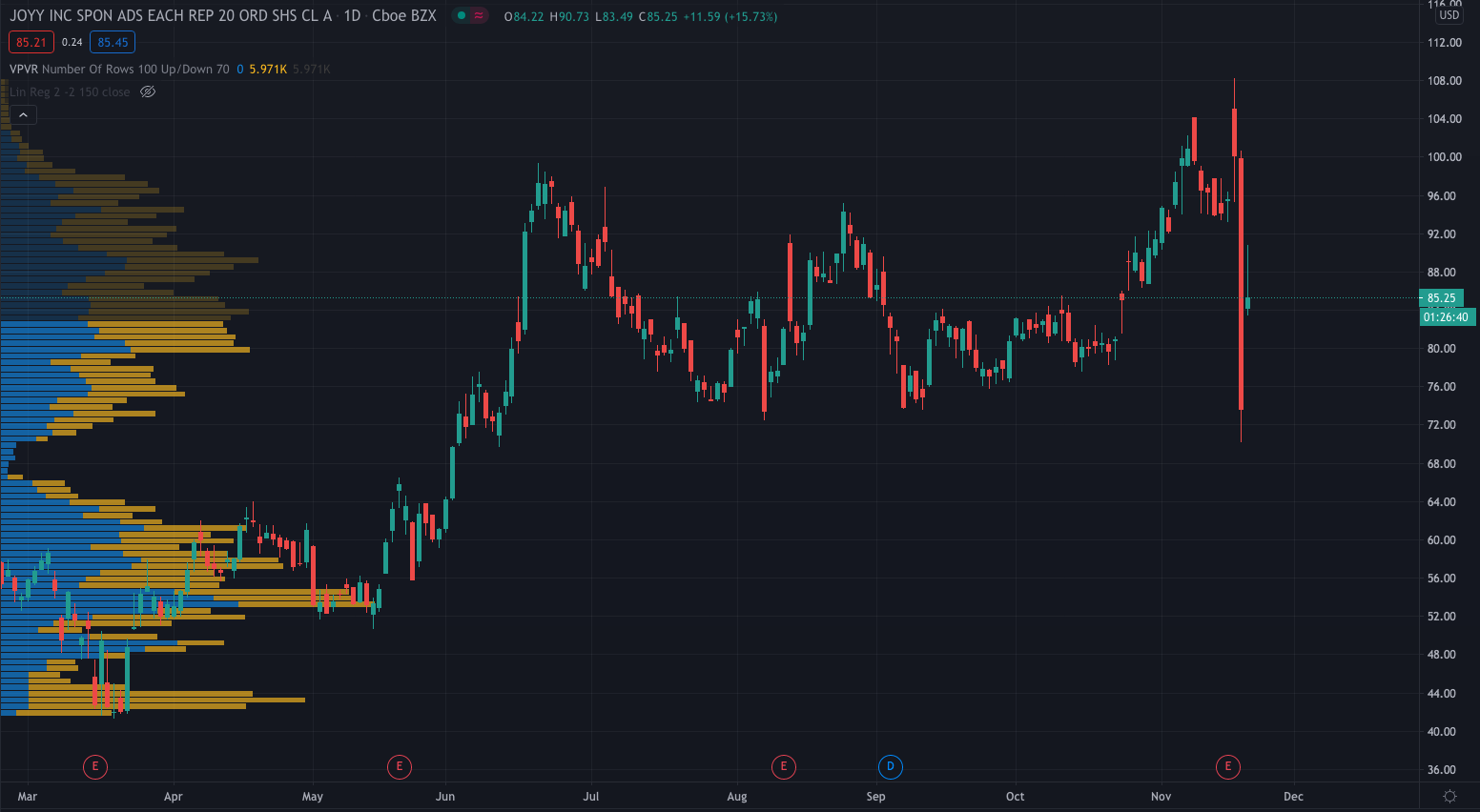 Today

17:15


Nikola Shares

"Shares of Nikola (NASDAQ: NKLA) gained over 15% yesterday after General Motors accidentally revealed on its website that a partnership agreement has been signed."

NIKOLA SHARE PRICE ERUPTS ON GM PARTNERSHIP HINTS

Nikola Shares are up over 4% so far today…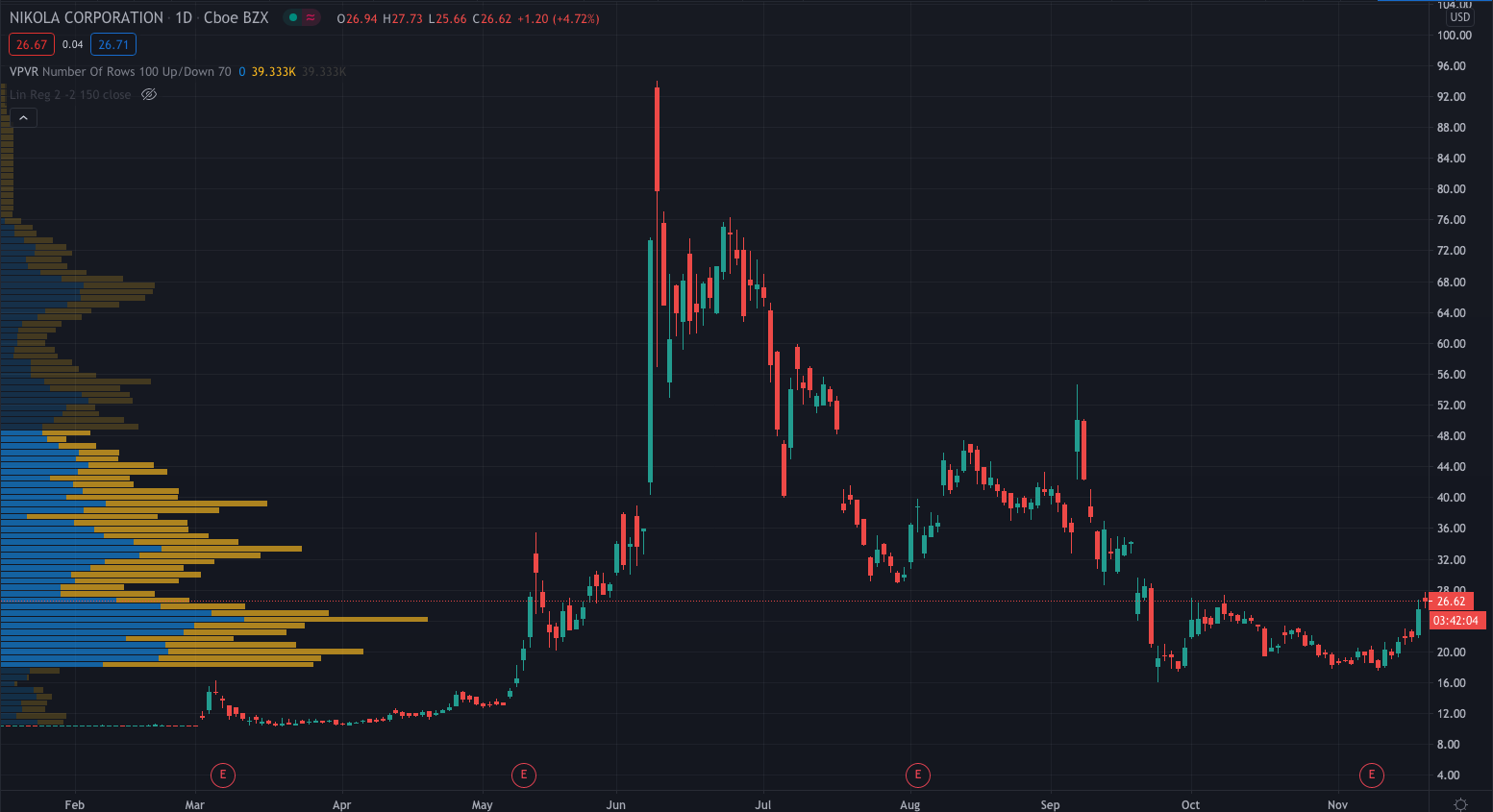 Today

16:37


European Equities Close The Day Lower

FTSE 100     -0.77%
DAX              -0.83%
STOXX 50   -0.90%
IBEX 35       -0.57%
CAC 40         -0.67%
Today

15:57


Electric Vehicle Stocks Climb

Shares of electric-vehicle companies are on the rise today…

Tesla             +3.80%  $505.11
Nikola          +7.83%  $27.41
NIO               +5.19%  $47.40
AYRO           +34.43% $5.70
Workhorse  +2.50%  $23.40
Today

15:15


Tesla Stock At Record High

Tesla shares have ticked up to a new record high of $507, up 4.18% from yesterdays closing price of $486.64.
Today

14:48


Sonos Stock Surges

Sonos Inc (NASDAQ: SONO) shares are driving higher, currently up 27.33% at $21.6 after the company's year forecast exceeded expectations.

Sonos' Q4 EPS was $0.33  compared to $0.15 last year. Its revenue increased 16% year over year to $339.8 million.

The company sees FY21 revenue between $1.44B-$1.5B.

They also announced a $50 million stock repurchase program and the completion of a previous stock repurchase program.
Today

14:34


US Equites Lower

DOW         -0.55%
S&P            -0.52%
NASDAQ  -0.24%
Today

11:51


UK Stock Gainers

Velocity Composites +28.57%

Somero Enterprise +23.27%: Somero releases a trading report upgrading full-year 2020 guidance.

Mirada Plc +19.33%: Mirada announces the integration of Disney+ into its Iris multiscreen product.

Headlam Group +14.72%: Headlam releases trading update stating that it has seen a sustained and strong recovery to 2019 levels following Q2.
Today

08:35


Earnings

Some of the companies reporting earnings today: 

Macy's Inc
Canadian Solar
Qiwi
Ross
Williams-Sonoma
360 Finance
Brady Corp
Maximus Inc
Today

08:05


European Indices

FTSE 100   -0.76%
DAX            -0.72%
STOXX 50 -0.66%
IBEX 35     -1.22%
CAC 40      -0.67%