Latest

21:05


US Equities Close Positive

DOW           +1.12%
S&P             +0.61%
NASDAQ    +0.22%
Today

20:10


Ideanomics

Shares of global fintech company Ideanomics (NASDAQ: IDEX) rallied as much as 81% on Monday after the company said it has upped its stake in California-based Solectrac Inc.

Ideanomics shares are currently up 58.77% at $2.44 in the last hour of trading.

IDEANOMICS STOCK SURGES 81% AFTER INCREASING SOLECTRAC STAKE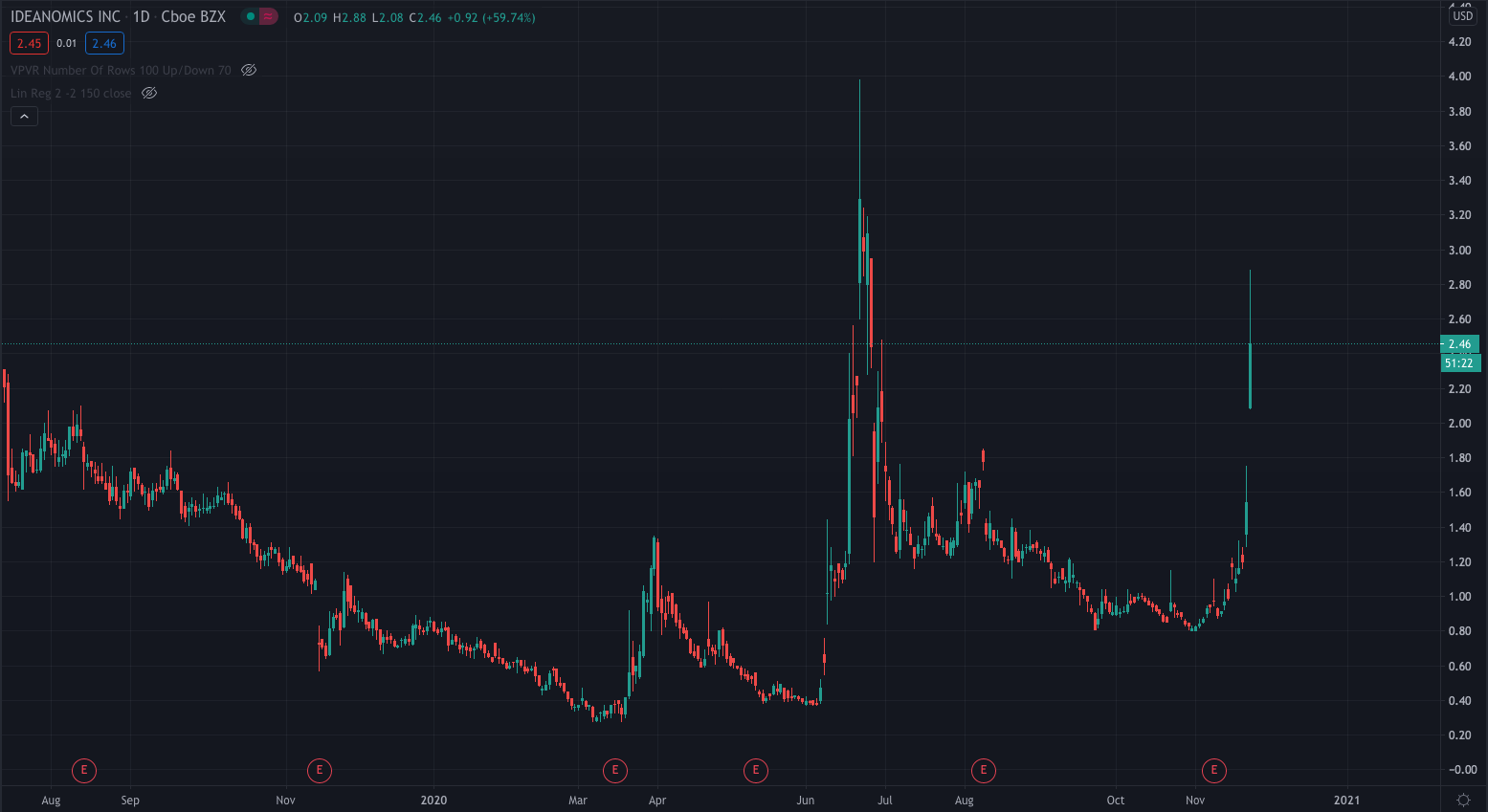 Today

19:02


DPW Holdings Stock Up 170%

Shares of DPW Holdings (NYSE American: DPW) surged on Monday after the company said that its power electronics business Coolisys Technologies will target national and regional fast-food franchises to install its ACECool Electric-Vehicle chargers.

Full Story: DPW HOLDINGS STOCK SURGES 32% AFTER TARGETING FAST-FOOD FRANCHISES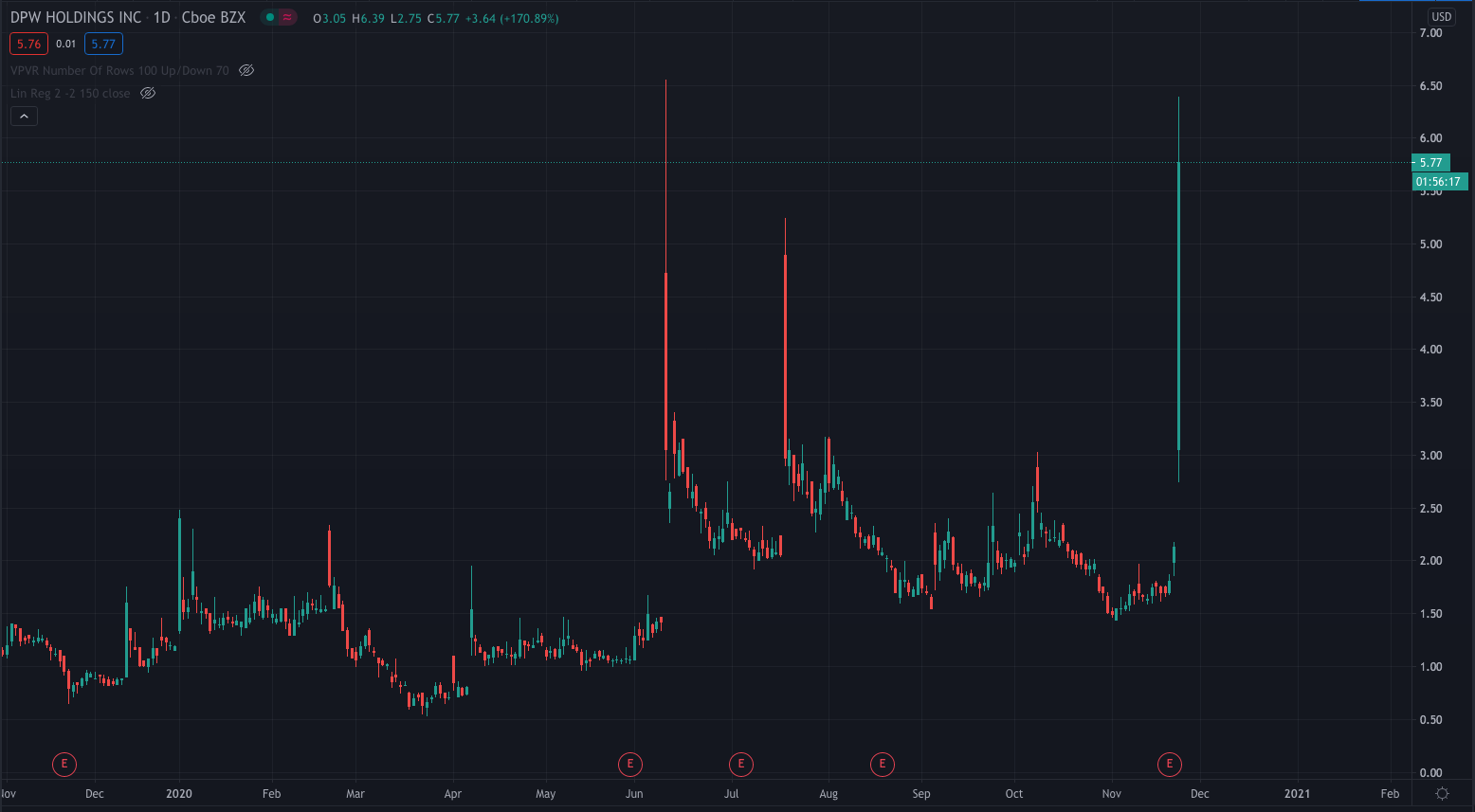 Today

18:48


Brexit

A report in the Telegraph says that British and EU negotiators are on the cusp of a trade deal.

The report also says that Brussels is also considering asking for a 10-15 year Brexit review clause.
Today

16:32


European Equities Close Lower

After starting the day positively, European indexes give up their gains…

FTSE 100    -0.31%
DAX             -0.05%
STOXX 50  -0.09%
IBEX 35      +0.03%
CAC 40       -0.07%
Today

15:37


US Dollar

Well, the US dollar has just shown its strength with the DXY now up at 92.39.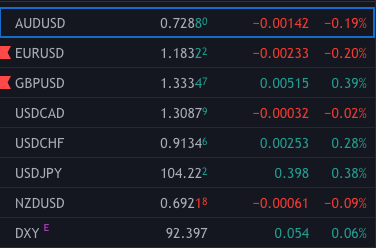 Today

15:54


US Equities

US Equities are up so far today…

DOW         +1.00%
S&P           +0.87%
NASDAQ +0.73%
Today

11:38


AstraZeneca

Shares of AstraZeneca plc (LON: AZN) fell 2.16% despite the company reporting that its coronavirus vaccine is 90% effective in one of two dosing regimes taken by the company.

The fall may be down to AstraZeneca agreeing to sell the vaccine at cost to developing nations.

ASTRAZENECA SHARES FALL 2.16% DESPITE ITS 90% EFFECTIVE CORONAVIRUS VACCINE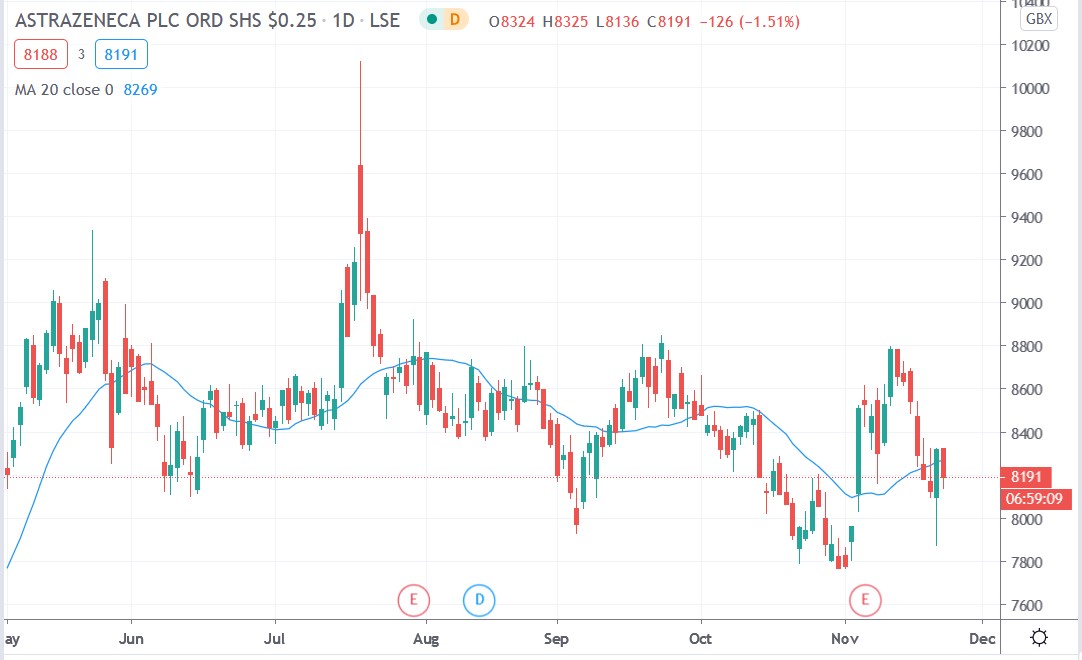 Today

11:16


UK Stock Gainers

The Panoply Holdings +29.15%

Directa Plus +28.63%: Directa partner announces newly developed Li-S battery with G+ graphene in the cathode exceeds 400Wh/kg in full-scale pre-production prototypes. Update: Shares are currently trading 40.32% higher at 87p.

Cineworld +20.59%: CINEWORLD SHARES SURGE 27.6% ON $450M FINANCIAL LIFELINE
Today

08:27


European Equities

European indexes are higher following the latest vaccine news…

FTSE 100    +0.53%
DAX             +0.85%
STOXX 50  +0.81%
IBEX 35      +0.87%
CAC 40        +0.92%
Today

07:50


Preview

Good Morning…

Equities
Overnight APAC equity markets traded mostly positive. US index futures are also trading higher on Monday morning.

Covid-19
AstraZeneca's Covid-19 vaccine has met its primary endpoint and has an average efficacy of 70.4% when combining data from two dosage regimes. One regime has 90% efficacy. The vaccine can also be stored in normal refrigerated temperatures.
The news resulted in US equity futures moving higher.
UK Prime Minister Johnson is set to announce his plans for lockdowns over Christmas today.
The US has surpassed 12 million coronavirus cases, while US vaccine chief Moncef Slaoui says the vaccination programme could begin as soon as the 11th of December.
The WHO has warned of a third wave of in Europe.

Brexit
The UK and Canada agreed on a deal to keep trading under EU terms after the Brexit transition.
Reports state Boris Johnson prepares a significant Brexit intervention as negotiators begin the final push for a deal.

Stocks
A few companies reporting earnings today include Agilant Technologies, Urban Outfitters, Nutanix, and Arrowhead.

Calendar
On the data calendar there is EU, UK and US PMI's, and speakers from the ECB, Fed and Boc.