As it happens:
Latest

20:05


US Equities Close Mixed

DOW          -0.80%

S&P            -0.30%

NASDAQ   +0.64%
19:36


US Stock Performace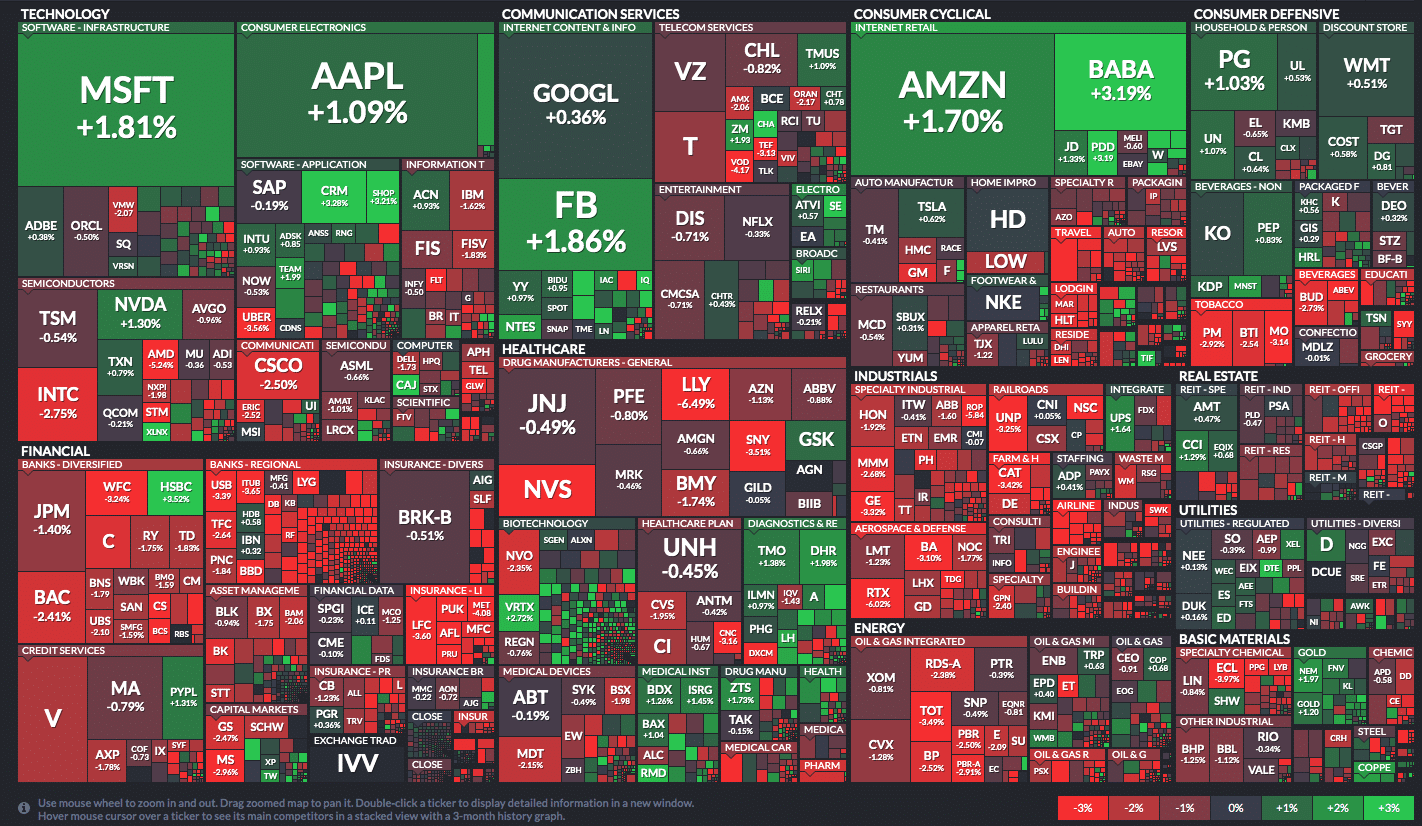 17:00


Amazon Founder To Create Media Empire?

A tweet from @CGasparino, a Fox Business Network Senior Correspondent:

"BREAKING: Is @amazon chief and @washingtonpost owner @JeffBezos looking to create a media empire? Investment bankers talking up the possibility of Bezos buying @CNN as @ATT looks to shed assets amid massive debt load following TimeWarner deal. Will discuss at 1pm @FoxBusiness"
16:38


European Indices Slide

FTSE 100     -1.09%

DAX              -0.97%

STOXX 50   -1.10%

IBEX 35       -2.21%

CAC 40        -1.77%
16:14


Blackbird Shares Surge

Shares of Blackbird PLC (LON: BIRD) have surged 14% today despite the lack of major announcements from the cloud video editing software company. The company's share price has inched higher over the past few days since it was named as the most advanced video editing platform in 2020 on 14th October.

HERE'S WHY BLACKBIRD PLC SHARES SURGED 14% TODAY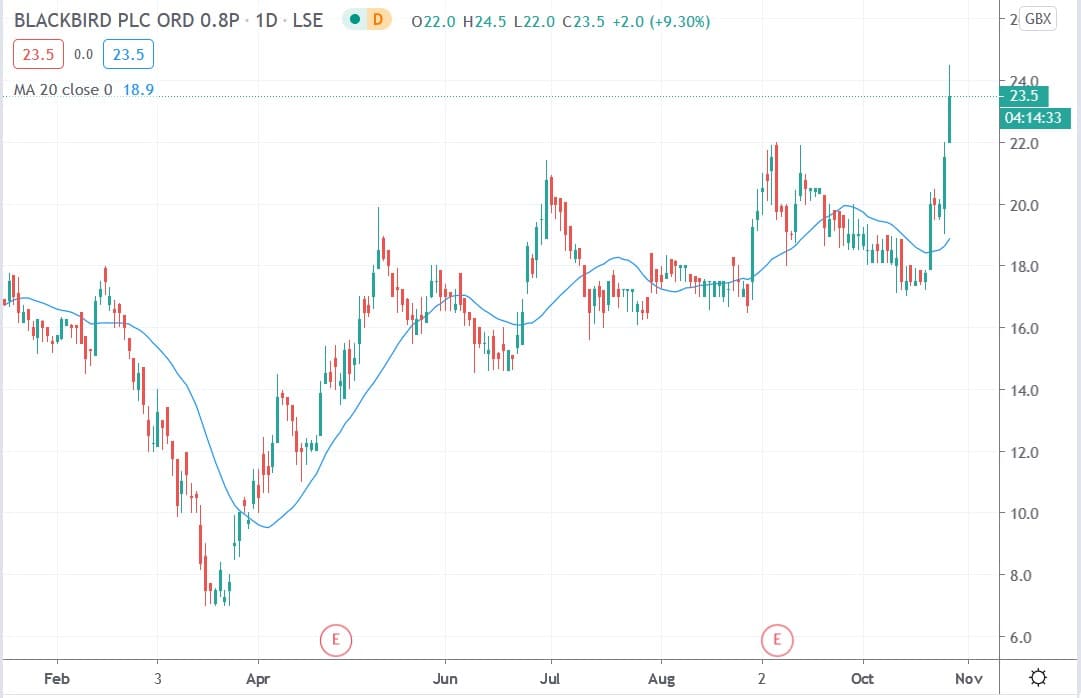 14:41


Scholar Rock (SRRK) Stock Surges

SRRK stock is up 72% at $23.71 after the company announced positive six-month preliminary data from a Phase 2 proof-of-concept clinical trial, TOPAZ, saying that the company's SRK-015 shows a positive effect in mid-stage spinal muscular atrophy.
13:31


US Indexes Open Higher...Just

DOW           +0.05%

S&P             +0.03%

NASDAQ    +0.22%
13:15


Shopify/TikTok

Shopify is to partner with TikTok in a bid to entice more merchants to its eCommerce platform: Via @DeltaOne Twitter
13:13


European Equities Continue The Slide

FTSE 100       -0.28%

DAX                -0.43%

STOXX 50     -0.53%

IBEX 35         -0.88%

CAC 40          -1.11%
07:55


Preview

Morning all…

-APAC markets followed on from their US counterparts, trading mostly in the red

-A NIAID study has found that Eli Lilly's antibody-drug is unhelpful for COVID-19 patients. Eli Lilly shares were down 1% after-hours. The company is reporting earnings later today

-The US Senate confirmed Amy Coney Barret as a Supreme Court Justice

-Tesla has raised its CAPEX guidance and plans an outlay of up to $12 billion over two years

-On today's calendar we have US durable goods orders and consumer confidence

-Today's earnings calendar sees names such as Microsoft, Pfizer, JetBlue, BP, Novartis, Caterpillar, AMD, and Eli Lilly reporting