Latest

20:51


US Equities Finish the Week On a Positive Note

DOW           +0.83%
S&P              +0.90%
NASDAQ    +0.70%
Today

20:31


Sutro Biopharma

Sutro Biopharma (Nasdaq: STRO) revealed on Thursday evening that its ongoing dose-escalation Phase 1 study of STRO-002 used to treat patients with ovarian cancer has shown encouraging interim results.

Sutro shares surged after the news and are currently up 32.24% at $22.48 in the last 30 minutes of trading on Friday.

Full story: SUTRO BIOPHARMA STOCK REACHES RECORD HIGHS PREMARKET AFTER ENCOURAGING CANCER STUDY DATA
Today

19:56


Brexit Update

The UK and EU have paused Brexit talks after intensive negotiations fail to resolve key issues. UK Prime Minister Boris Johnson and European Commission President Ursula von der Leyen have scheduled a crisis call.

The EU's Chief Negotiator Michel Barnier tweeted that talks were paused because "conditions for an agreement are not met."
Today

19:49


Sea Limited

Singapore-based Sea Limited (NYSE: SE) has seen a pop in its share price premarket on Friday after the company announced it has been selected for the award of a digital full bank license in Singapore.

Full Story: SEA LIMITED STOCK SURGES AFTER 'DIGITAL FULL BANK' LICENSE AWARD

Sea shares are priced at $200.82, up 9.42% so far today.
Today

17:20


Brexit Update

BBC Europe Editor, Katya Adler has tweeted a comment from an EU contact close to talks said: "Both sides are giving it their all. We'll try and get this done this weekend if at all possible."
Today

16:37


European Equities Close Positively, FTSE 100 Rises to 9-month Highs

The FTSE 100 rose to 9-month highs today as energy stocks rose and talks of a possible Brexit deal increased.

FTSE 100      +0.90%
DAX               +0.36%
STOXX 50    +0.60%
IBEX 35        +1.30%
CAC 40         +0.62%
Today

15:57


Cineworld

Shares of Cineworld Group plc (LON: CINE) today plunged as low as 23.2% after AT&T's Warner Bros. announced that it would release all its 2021 movies on HBO Max at the same time they will premier in theatres.

CINEWORLD SHARES PLUNGE 23.2% ON WARNER BROS PLAN TO PREMIER MOVIES ON HBO MAX

Cineworld shares are currently down 13.12% heading into the last half an hour of trading in London.
Today

15:22


Power Pioneer Solutions

Power Pioneer Solutions (NASDAQ: PPSI) shares are surging on Friday after the company announced a conclusive settlement with Myers Power Products.

Myers filed a lawsuit with the Superior Court of the State of California, County of Los Angeles in January 2016 alleging that Pioneer Power wrongly used and retained confidential business information of Myers. Myers obtained two preliminary injunctions that, among other things, prohibited Pioneer Power from distributing a one-time special cash dividend to its shareholders and pursuing certain strategic transactions.

As part of the settlement, the injunctions were dissolved and all litigation and appeals relating to the action have been dismissed.

PPSI shares are currently up 48.42% at $5.26 after initially reaching highs of $6.07 shortly after the opening bell.
Today

15:12


Star Peak, Stem Inc Merger

After a year full of Special Purpose Acquisition Company (SPAC) mergers, we are set for another, as SPAC company Star Peak Energy Transition Corp announced that it has agreed on a merger deal with Stem Inc.

STAR PEAK ENERGY (STPK) STOCK FLY'S AFTER $1.35BN STEM INC MERGER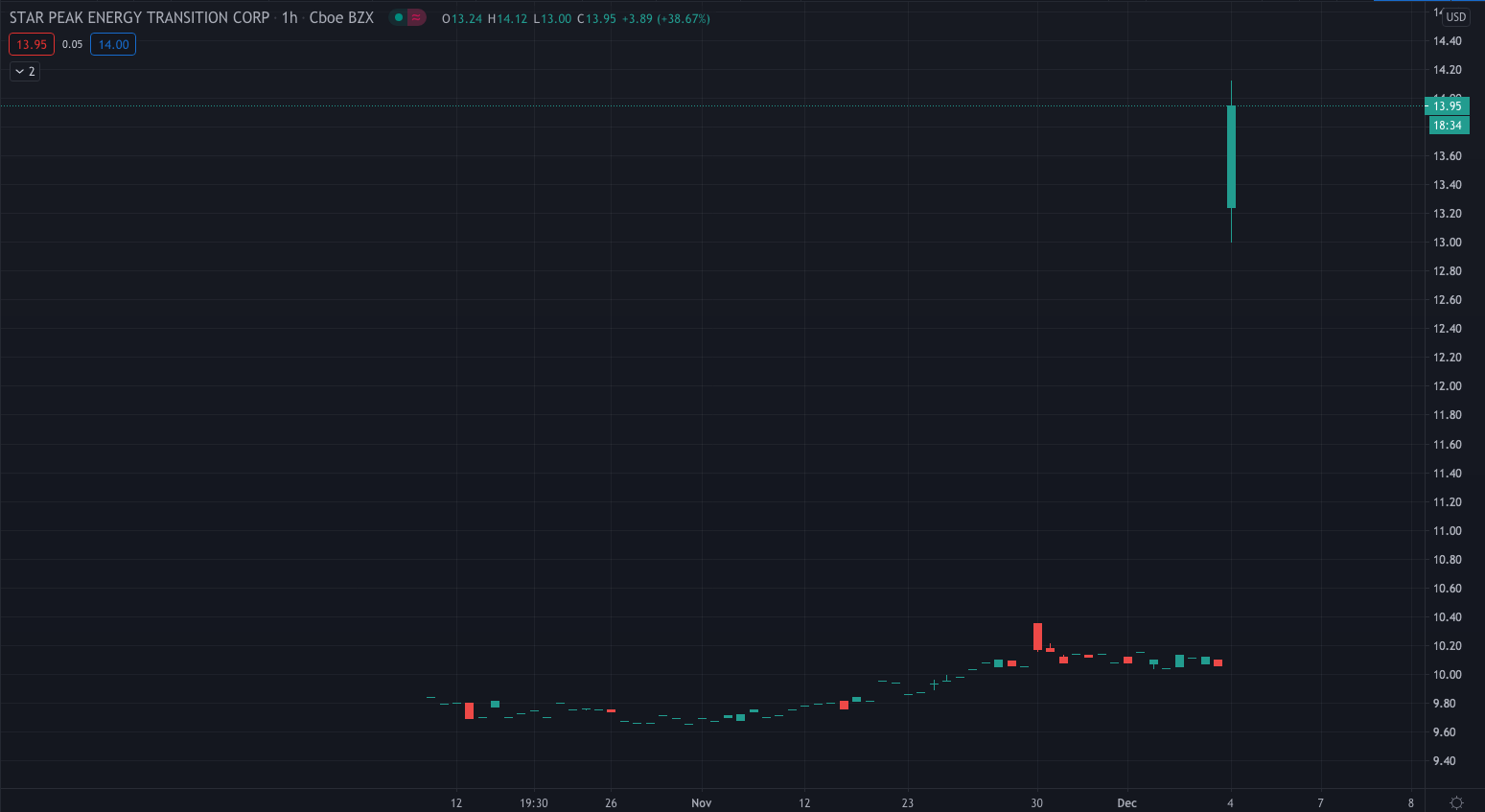 Today

14:43


US Equities Positieve

DOW         +0.48%
S&P           +0.43%
NASDAQ  +0.21%
Today

14:15


Inovio Pharmaceuticals

Shares of biotechnology company, Inovio Pharmaceuticals (NASDAQ: INO) are rallying premarket after the company announced on Thursday a deal with Japanese based Kaneka Corp to manufacture its Covid-19 candidate, INO-4800.

INOVIO PHARMACEUTICALS STOCK RALLIES AFTER SIGNING COVID-19 MANUFACTURING DEAL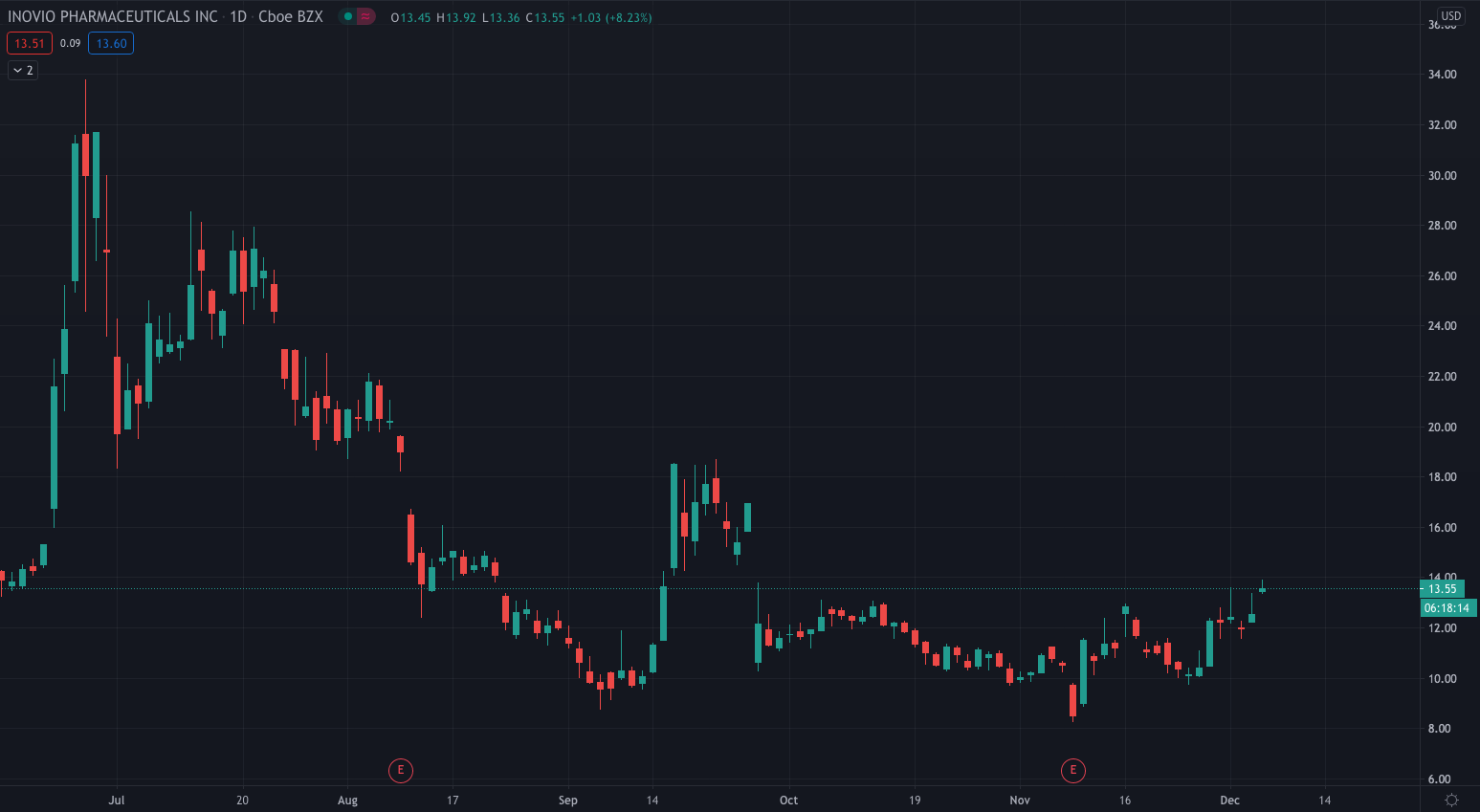 Today

11:01


Brexit

According to reports, an EU official said that a UK trade deal is "imminent" and expected by the end of the weekend, barring a last-minute breakdown in talks.

The GBP/USD rallied on the back of the news, reaching highs of 1.3494. It is currently trading at 1.3474, up 0.25% on the day.
Today

10:12


AstraZeneca

Shares of AstraZeneca plc (LON: AZN) are up a mere 2.77% this year despite the company announcing positive COVID-19 vaccines trial results in late November.

Here is the full story on why AstraZeneca shares are up only 2.77% YTD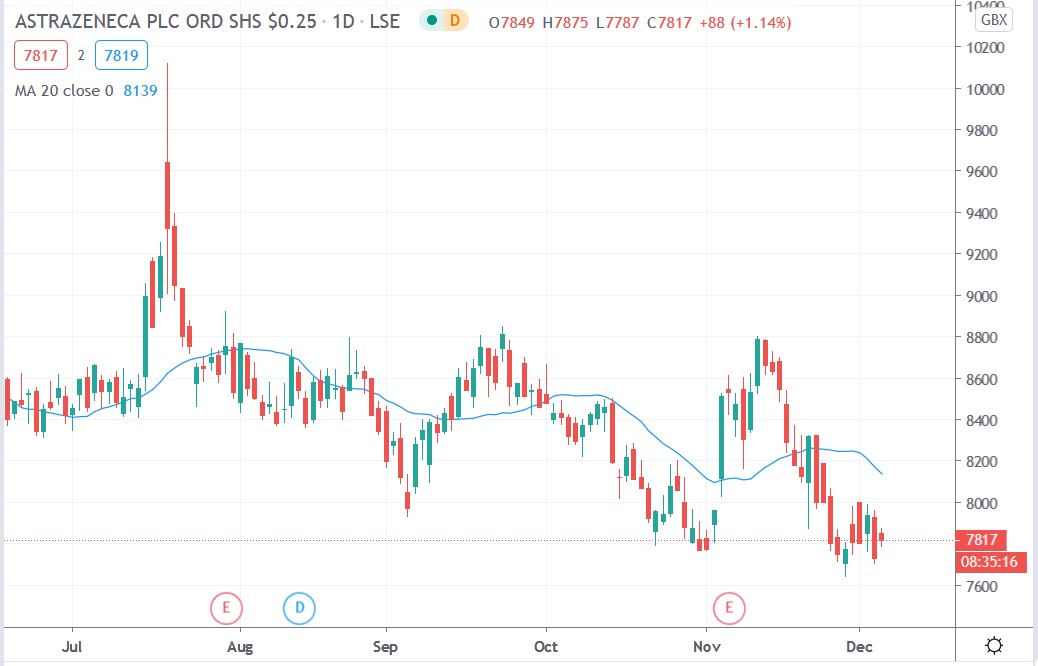 Today

08:11


European Equities

FTSE 100    +0.48%
DAX             +0.00%
STOXX 50  +0.29%
IBEX 35      +0.26%
CAC 40       +0.38%
Today

07:40


Recap

Good morning…

Equities
There was a fall in US equities in the last 30 mins of trading after it was reported by the Wall Street Journal that Pfizer had to cut its vaccine target in half due to supply chain issues. Pfizer shares closed at $40.09, down 1.74%.
Overnight, equities in the APAC region were mostly positive, although, the Nikkei fell by 0.22%.

Covid-19
The UK has now surpassed 60,000 deaths.
The first batch of vaccines has arrived in the UK.
The US has once again hit record cases and hospitalizations with California announcing new restrictions.

Brexit
According to reports, there had been hopes of a last-minute deal. However, late demands from the EU have hampered efforts to get a deal over the line before the weekend. A UK source said that their "hopes of any movement on Friday are pretty much gone now."
Negotiations continue.

Stocks
Moderna said it expects to have between 100 and 125 million doses of its coronavirus vaccine available globally in Q1 2021.
Alibaba backed AutoX is the first to test driverless cars in China.

Economic Calendar
On the calendar today we have Canadian employment data, Canadian balance of trade, US non-farm payrolls and US balance of trade.