Latest

21:05


US Equities Close Lower
DOW: -0.38%
S&P: -0.19%
NASDAQ: -0.07%
20:25


US Stock Performance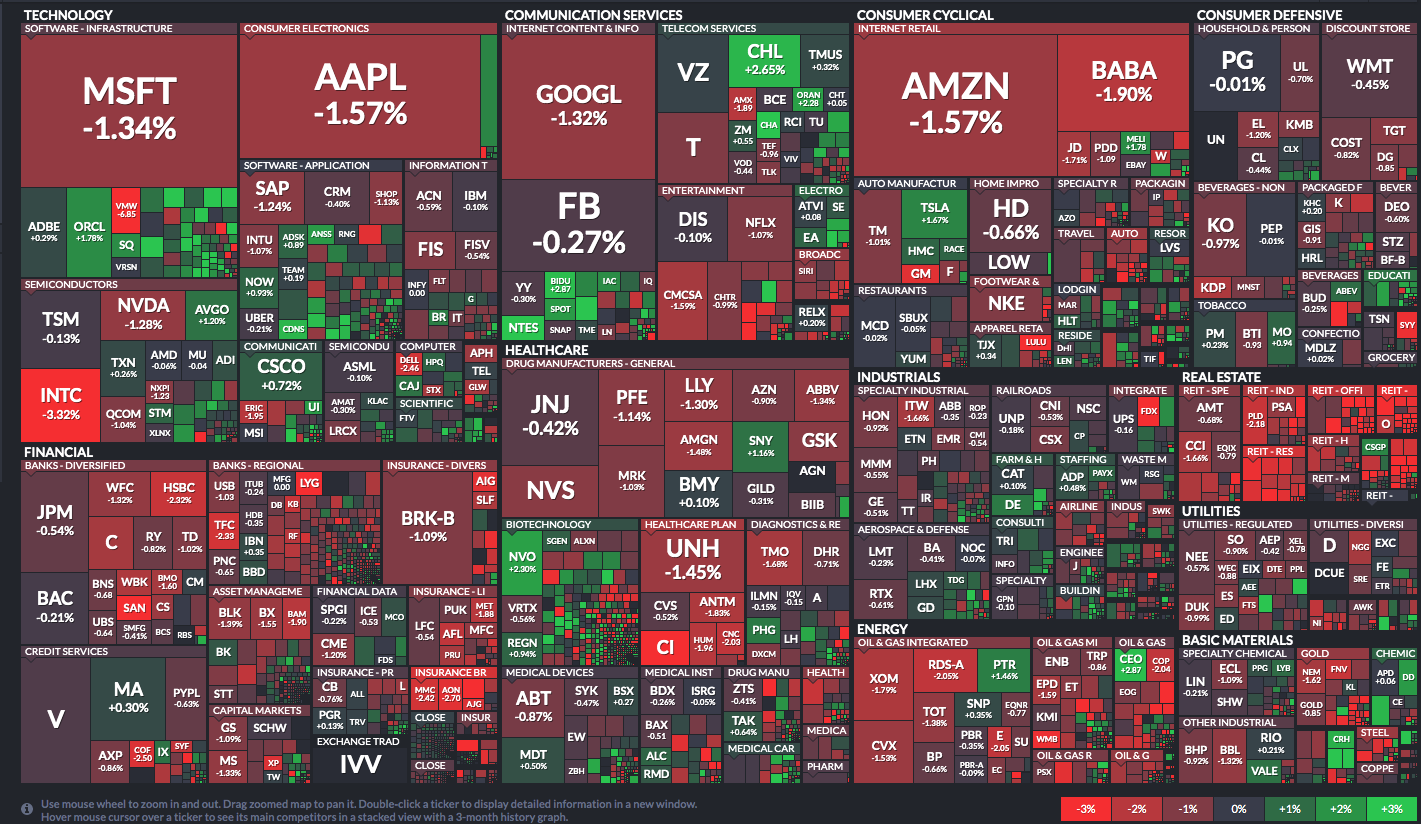 17:10


Myovant Sciences Shares Surge

$MYOV Myovant Sciences shares are rallied over 8% reaching highs of $26.78 after the company got FDA approval of Orgovyx for the treatment of advanced prostate cancer.
16:35


European Equities Close Lower
FTSE 100: -0.38%
DAX: -0.21%
STOXX 50: -0.44%
IBEX 35: -1.42%
CAC 40: -0.39%
16:04


CURO Group Stock Surges

Consumer finance firm, CURO Group's (NYSE: CURO) share price has skyrocketed after it said on Friday that the company is set to benefit from Katapult's announced merger with SPAC, FinServ Acquisition Corp (NASDAQ: FSRV)

Full Story: CURO GROUP STOCK SURGES ON NEWS IT WILL BENEFIT FROM KATAPULT AND FINSERV MERGER

CURO: +127.93% $20.03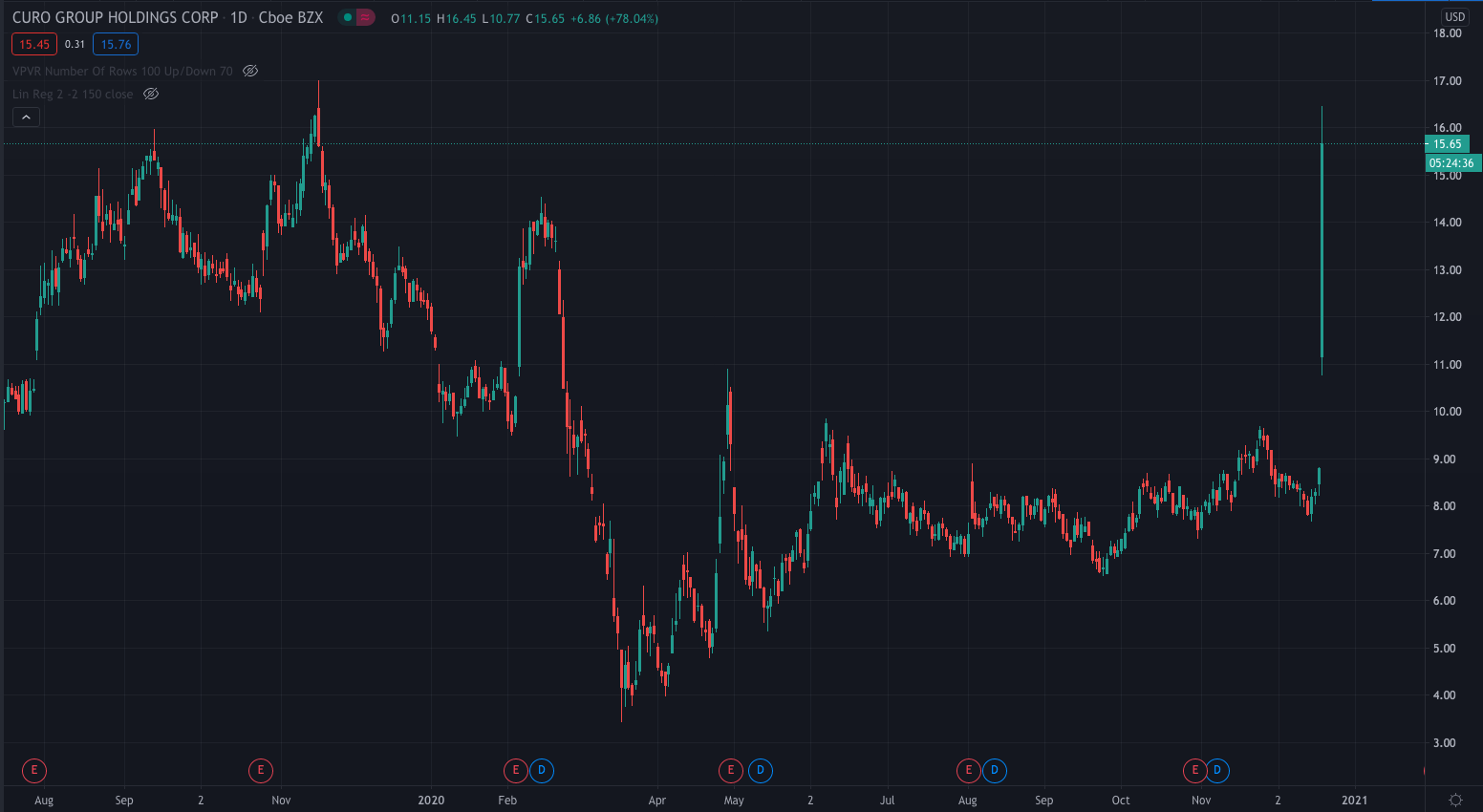 15:02


Mereo BioPharma, Ultragenyx Team-Up

Mereo BioPharma (NASDAQ: MREO, AIM: MPH) shares are rallying premarket on Friday after the company announced a license and collaboration agreement with Ultragenyx Pharmaceutical (NASDAQ: RARE) for setrusumab, a monoclonal antibody in clinical development for osteogenesis imperfecta (OI).

Full Story: MEREO BIOPHARMA STOCK SURGES ON NEWS OF ULTRAGENYX COLLABORATION

Mereo BioPharma: +47.06% $3.25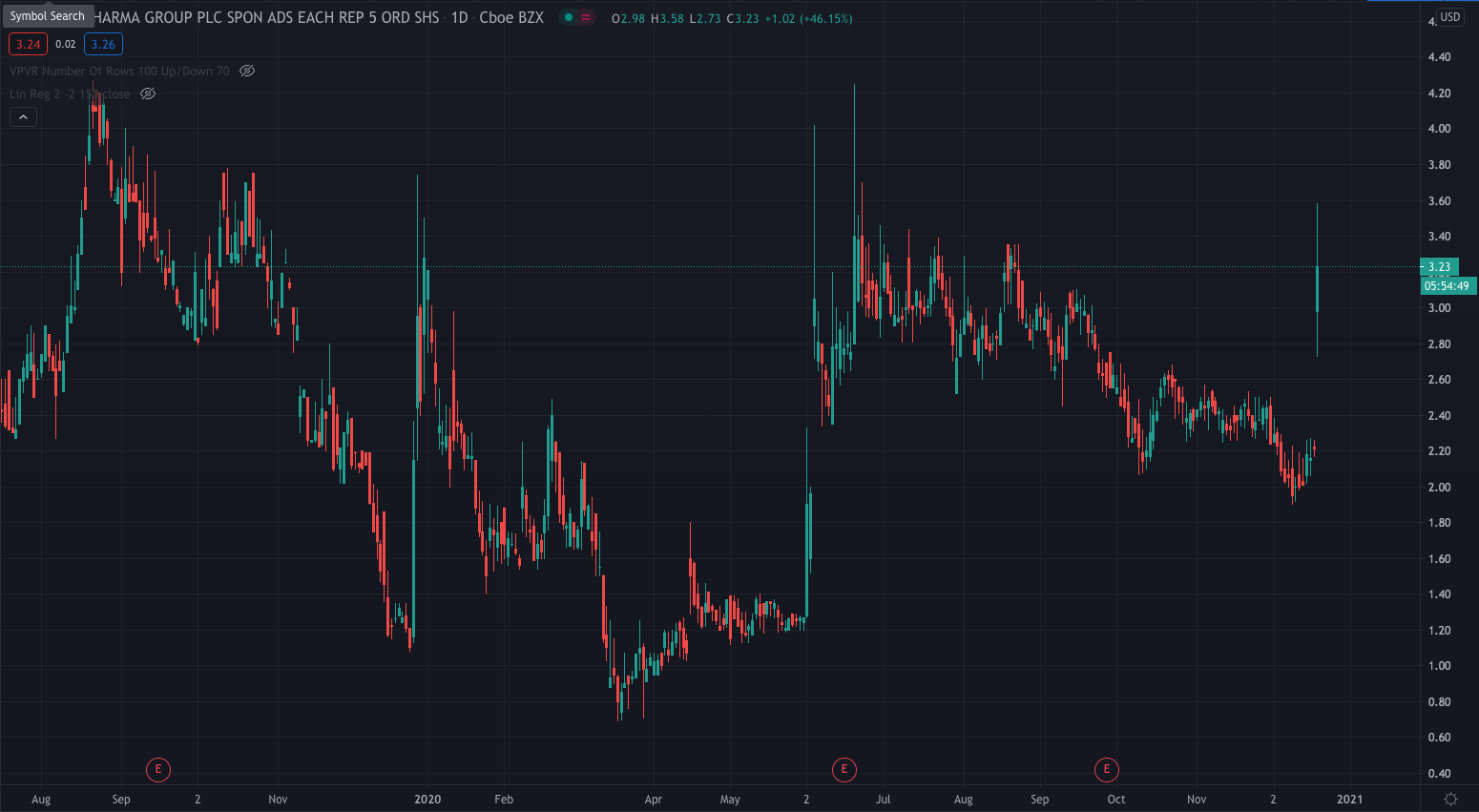 14:33


US Equities Positive
DOW: +0.05%
S&P: +0.02%
NASDAQ:  +0.21%
14:22


Palantir Technologies

Palantir Technologies (NYSE: PLTR) shares are trading 3.67% lower at $26.23 after Credit Suisse downgraded the stock from Neutral to Underperform and announced a $17 price target.
14:19


Mesoblast Stock Falls

Biotechnology company Mesoblast (NASDAQ: MESO) shares are plummeting premarket after the company said that its COVID-19 treatment was unlikely to meet its primary endpoint.

Full Story: MESOBLAST STOCK PLUMMETS 31% AFTER TRIAL LOOKS UNLIKELY TO MEET ENDPOINT
10:45


UK Stock Gainers
09:31


Synairgen Shares Surge

Shares of biotechnology company Synairgen (LON: SNG) are rallying on Friday after the company provided an update on its Phase 3 trial evaluating SNG001 as a treatment for Covid-19.

Full Story: SYNAIRGEN SHARES SURGE 25% AFTER SNG001 AWARDED FDA FAST TRACK STATUS
08:05


European Equities
FTSE 100: -0.04%
DAX: -0.13%
STOXX 50: -0.23%
IBEX 35: -0.40%
CAC 40: -0.20%
Overnight News:
Coinbase files confidentially for an IPO
Coca-Cola will cut about 2,200 jobs globally
The FDA votes to endorse  Moderna's coronavirus vaccine
CFDs are complex instruments and come with a high risk of losing money rapidly due to leverage . 75 % of retail investor accounts lose money when trading CFDs with this provider . You should consider whether you understand how CFDs work, and whether you can afford to take the high risk of losing your money .