Latest

16:58


Impinj Inc

Impinj (NASDAQ: PI), a provider and pioneer of RAIN RFID solutions, has seen its shares shoot higher today after the company announced that it expects preliminary fourth-quarter 2020 revenue to exceed $36 million, above its prior guidance of $26.5–28.5 million.

Impinj will release financial results for its fourth quarter and year ended December 31, 2020, after U.S. markets close on Wednesday, February 10, 2021.

Its shares are currently up 30.06% at $55.82.
16:35


European Markets Close In The Red
FTSE 100: -1.08%
DAX: -0.76%
STOXX 50: -0.66%
IBEX 35: -0.60%
CAC 40: -0.78%
15:57


NIO, Nvidia
NIO: +7.33% $63.24
Nvidia: +4.10% $552.85
Both Nvidia and NIO shares are trading higher following the announcement that the two companies are teaming up to develop a new era of automated electric vehicles.
Full story: NIO SHARES SET TO RISE FURTHER AFTER NVIDIA DEAL?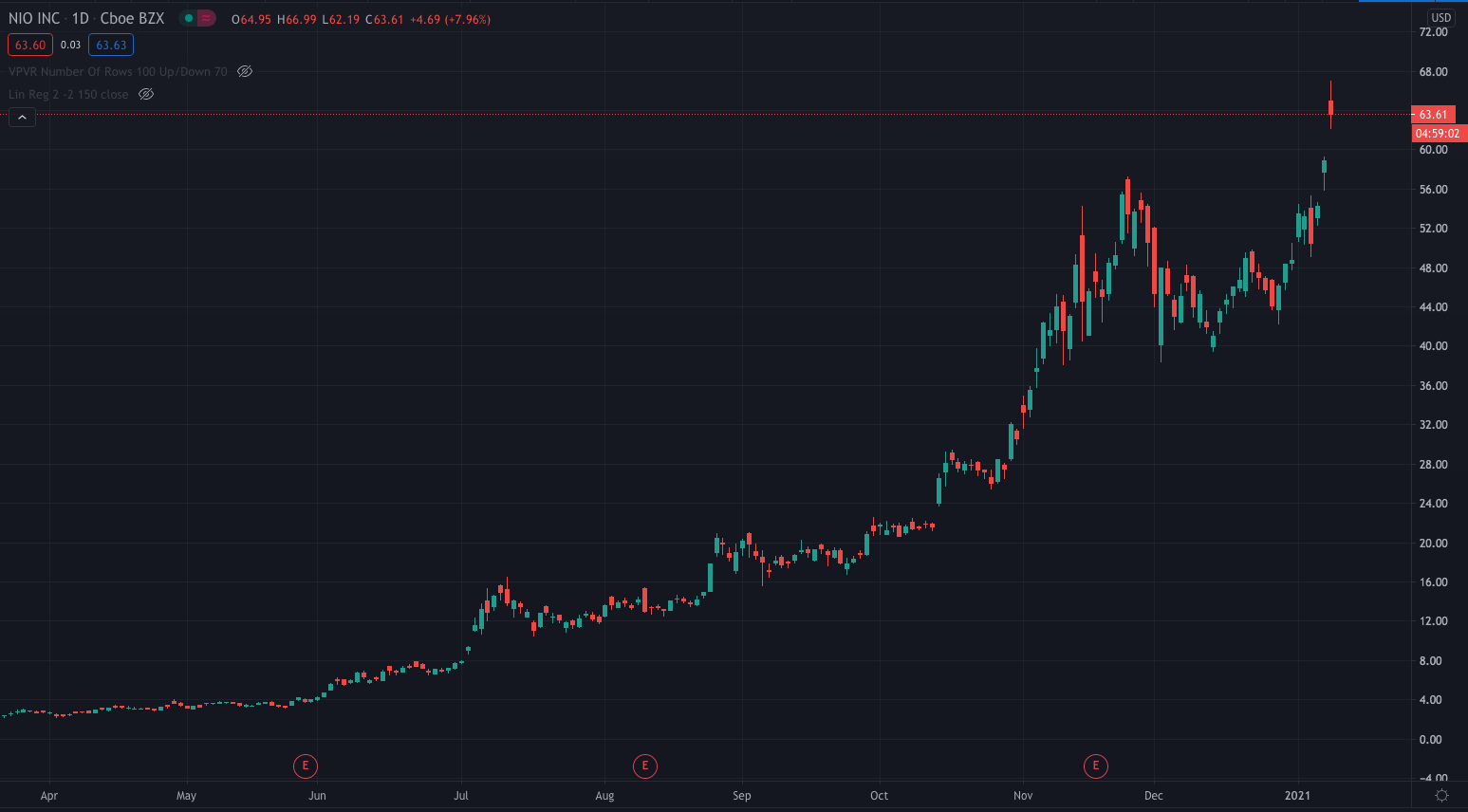 14:31


US Markets Open
DOW: -0.27%
S&P: –0.86%
NASDAQ: -1.16%
14:20


Bitcoin, Ethereum

Bitcoin is down over 15% at $32,184 while Ethereum is down over 20% at just above $1,000.
13:28


Gamestop

GameStop (NYSE: GME) shares are up 14.19% premarket at $17.69 after the company said it has entered into an agreement with RC Ventures LLC that will advance the refreshment of the company's Board of Directors.

RC Ventures, which is one of the GameStop's largest stockholders, is managed by Ryan Cohen. The agreement provides for the immediate appointment of three new directors – Alan Attal, Ryan Cohen and Jim Grube – who will also stand for election on GameStop's nine-member slate at the Company's 2021 Annual Meeting of Stockholders, which is expected to take place in June 2021.

Check out the Best Video Game Stocks To Buy Right Now
12:17


Twitter

Twitter shares are down 7.36% premarket at $47.69 following the company's decision to ban Trump from its platform.

In the last 30 minutes, it has been reported that German Chancellor Angela Merkel finds Twitter's halt of Trump's account to be "problematic."
12:11


US Equity Futures
DOW: -0.69%
S&P: –0.59%
NASDAQ: -0.51%
10:35


Sareum

Shares of Sareum Holdings Plc (LON: SAR) spiked 22.8% higher after the company received the worldwide rights to the FLT3+Aurora kinase inhibitor programme which is meant to help treat immune system overreaction to the coronavirus (COVID-19) and other viral infections.

Full story: SAREUM SHARES SPIKE 22.8% HIGHER AFTER RECEIVING THE WORLDWIDE RIGHTS FOR FTL3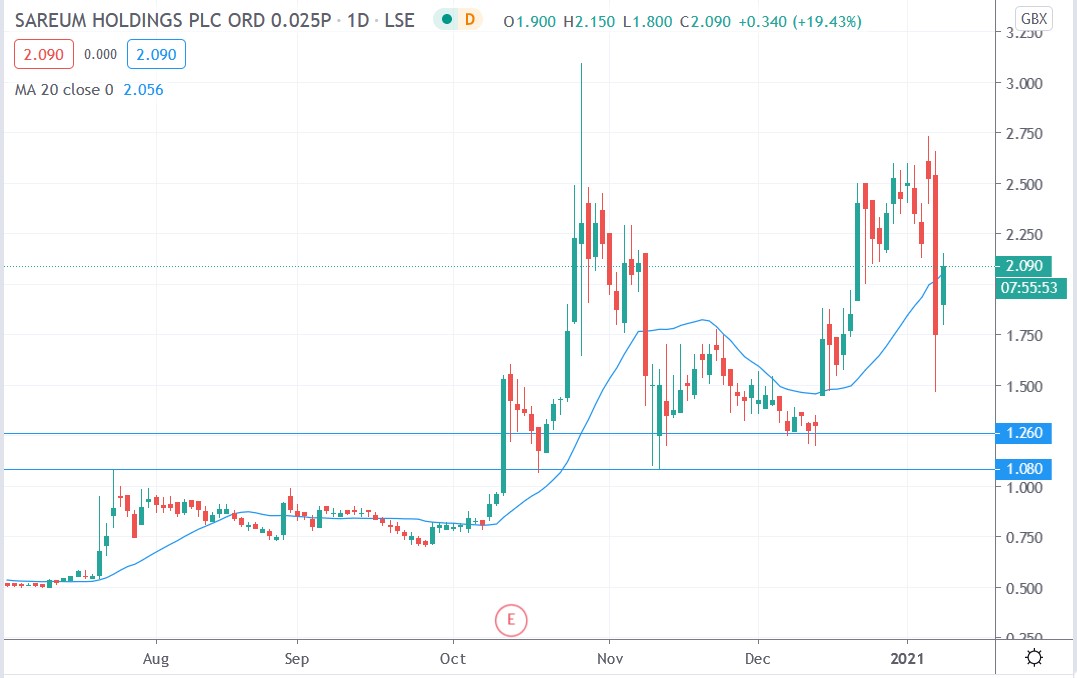 10:21


UK Stock Gainers
Castillo Copper +45.96%: The base metal explorer announced exceptional laboratory assay results that confirm a major copper discovery at Big One Deposit, within the Company's 100% owned Mt Oxide Project in Queensland, Australia.
Anemoi International +33.30%
ADVFN +28.13%
Versarien +23.08%
Check out the Best AIM Shares To Buy Right Now
08:03


European Equities
FTSE 100: -0.21%
DAX: -0.56%
STOXX 50: -0.35%
IBEX 35: -0.47%
CAC 40: -0.19%
European equities start the day lower while US equity futures are also down. Overnight, APAC markets were mixed.