Latest

16:47


European Equities Close
FTSE 100: +0.64%
DAX: -0.55%
STOXX 50: -0.48%
IBEX 35: -0.05%
CAC 40: -0.44%
15:42


The Peck Company

Shares of commercial solar engineering, procurement and construction firm The Peck Company Holdings (NASDAQ: PECK) are up 75% premarket on Tuesday after the company announced it will acquire iSun Energy, a solar-powered electric vehicle infrastructure provider.

Full Story: PECK COMPANY SHARES SURGE 75% PREMARKET AFTER ISUN ACQUISITION

The Best Tech Stocks To Buy Right Now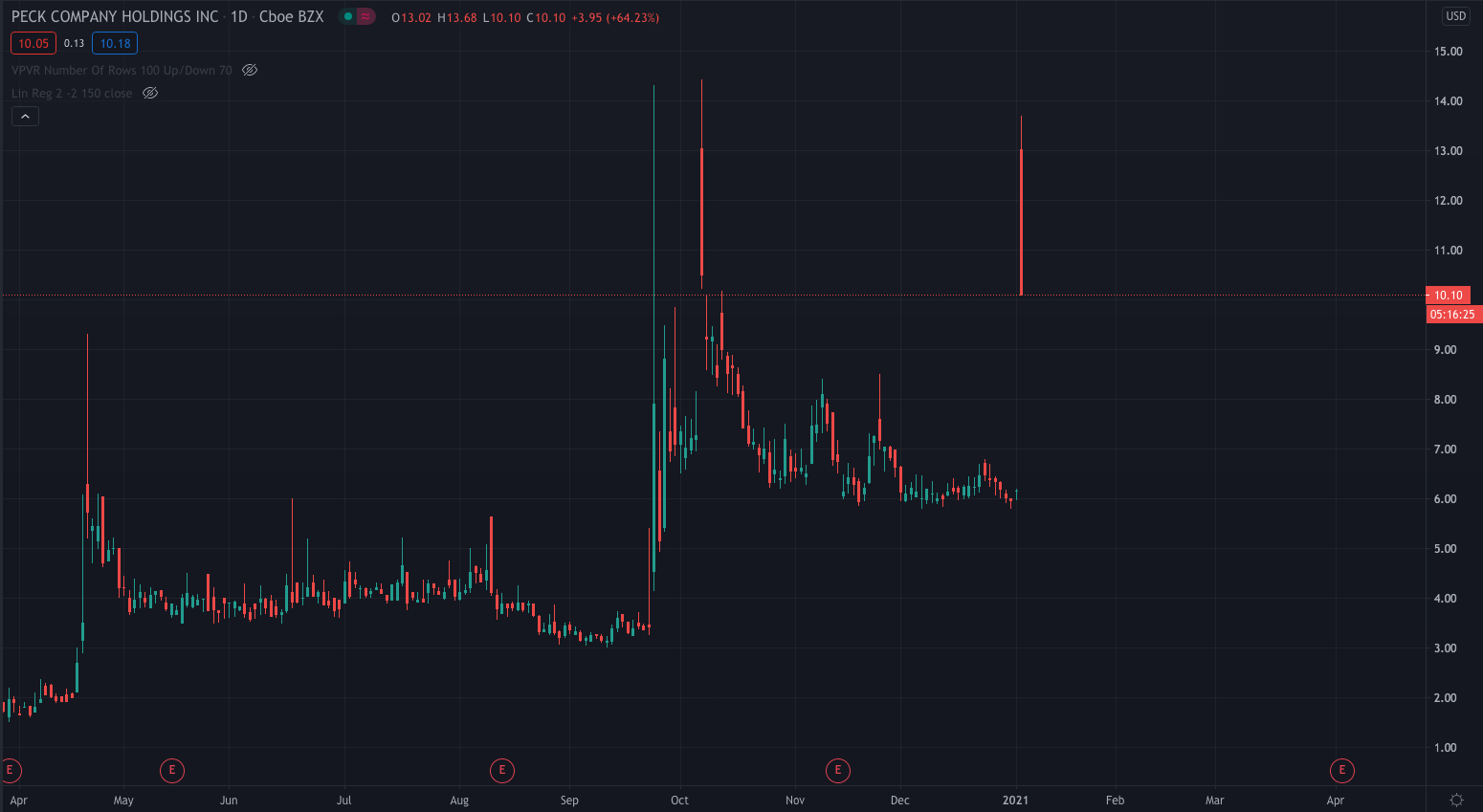 15:05


Coindesk Acquires TradeBlock

CoinDesk announces it has acquired TradeBlock, a leading crypto index provider.

"CoinDesk is now uniquely positioned to provide that service, which will not only benefit those institutions but will also improve information integrity for the retail and other investor segments already engaged in crypto markets," Kevin Worth, CEO of CoinDesk said.

With the acquisition, TradeBlock becomes a wholly-owned subsidiary of CoinDesk that will operate completely independently of the media operation.
14:31


US Equities Open
DOW: -1.25%
S&P: -0.01%
NASDAQ: -0.15%
13:28


US Equity Futures
DOW: -0.20%
S&P: -0.30%
NASDAQ: -0.42%
11:57


Kodal Minerals

Shares of Kodal Minerals PLC (LON: KOD) plunged 11.1% after the company revealed that it had received conversion notices related to its $1.5 million unsecured convertible loan agreement with Riverfort Global Opportunities PCC Limited and YA II PN Ltd.

Full Story: KODAL MINERALS SHARES PLUNGE 11.1% ON $1.5M LOAN CONVERSION NOTICE
10:27


FTSE 100

While the majority of European equities are trading lower today, the FTSE 100 is up 0.48% following yesterday's lockdown news.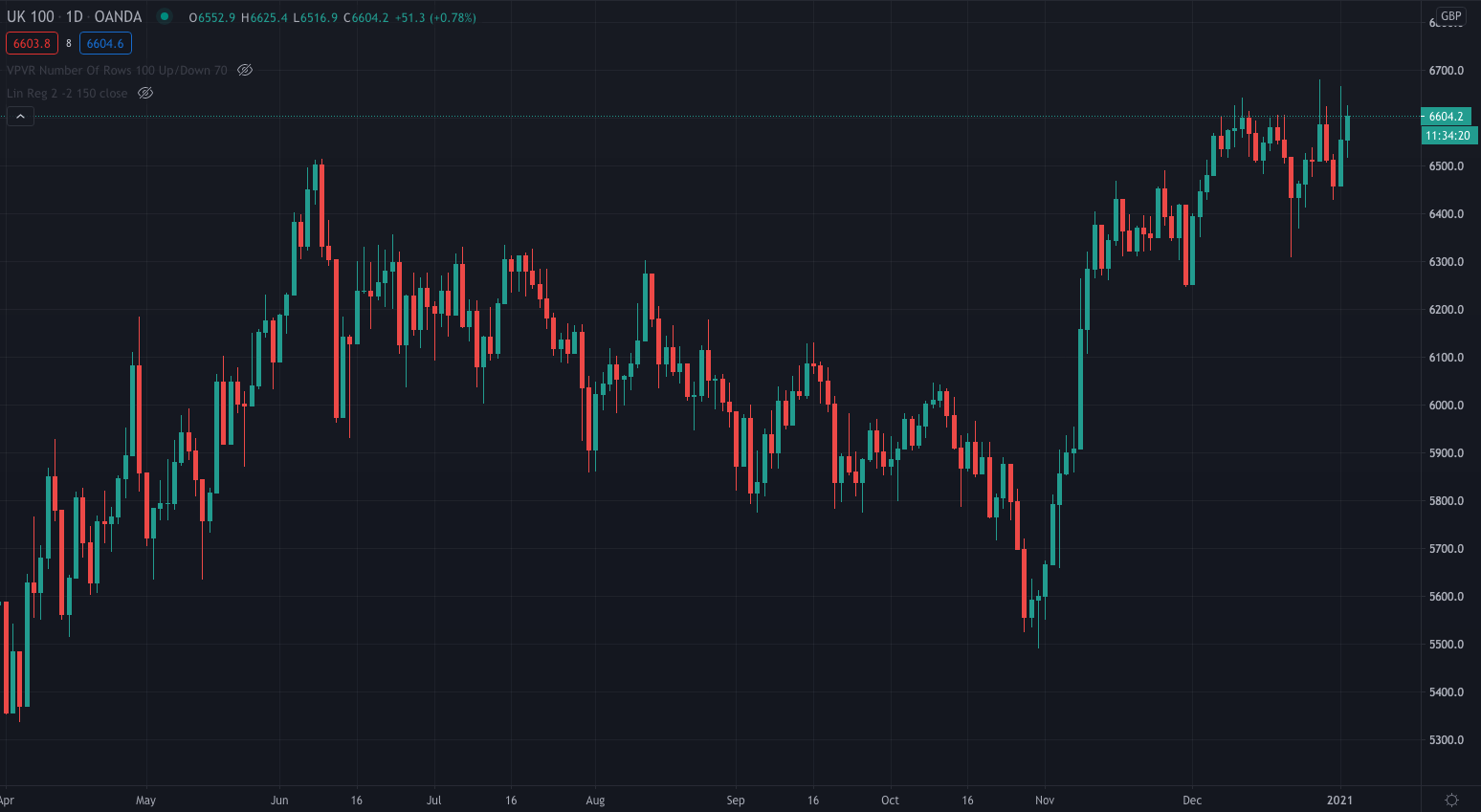 10:20


Powerhouse Energy

Shares of Powerhouse Energy Group PLC (LON: PHE)  crushed 18.9% falling for the third consecutive day as the parabolic rally that marked the end of 2020 finally ends.

Full Story: POWERHOUSE ENERGY SHARES CRASH 18.9% AS THE DECEMBER PARABOLIC RALLY ENDS
09:40


UK Stock Gainers
Triad Group +25%
Mining, Minerals & Metals +21.21%
Remote Monitored Systems +21.05%: RMS announces that following the delay of its subsidiary, Pharm 2 Limited's previously announced machine order, the shipment is now on its way after being loaded and dispatched on Monday.
Ormonde Mining +15.74%
Holders Technology +12.50%
BEST AIM SHARES TO BUY RIGHT NOW
08:01


European Equities
FTSE 100: +0.05%
DAX: -0.27%
STOXX 50: -0.12%
IBEX 35: -0.47%
CAC 40: -0.09%
Stock News
Twitter acquires social podcasting app, Breaker. Breaker's team will join Twitter to help "improve the health of public conversation"
The NYSE said it will no longer delist three Chinese telecom companies
Apple supplier Foxconn said it will make electric vehicles with Chinese startup Byton
CFDs are complex instruments and come with a high risk of losing money rapidly due to leverage . 75 % of retail investor accounts lose money when trading CFDs with this provider . You should consider whether you understand how CFDs work, and whether you can afford to take the high risk of losing your money .