Latest

16:35


European Equities Close Green
FTSE 100: +0.21%
DAX: +1.66%
STOXX 50: +1.11%
IBEX 35: +0.78%
CAC 40: +0.94%
15:18


Electric Vehicle Stocks

Electric vehicle stocks are rising today after US President Joe Biden said his administration plans to replace the government's fleet of cars and trucks with electric vehicles assembled in the US when signing a new "Buy America" executive order.
Nikola: +11%
Blink Charging: +16%
Lordstown Motors: +14%
Workhorse Group: +25%
14:48


Koss Corp

Koss Corp shares are surging, reaching highs of $13.87, up over 100% as WallStreetBets Reddit look to be fuelling a day of enormous gains in the headphone designer and manufacturer.

The Best Tech Stocks To Buy Now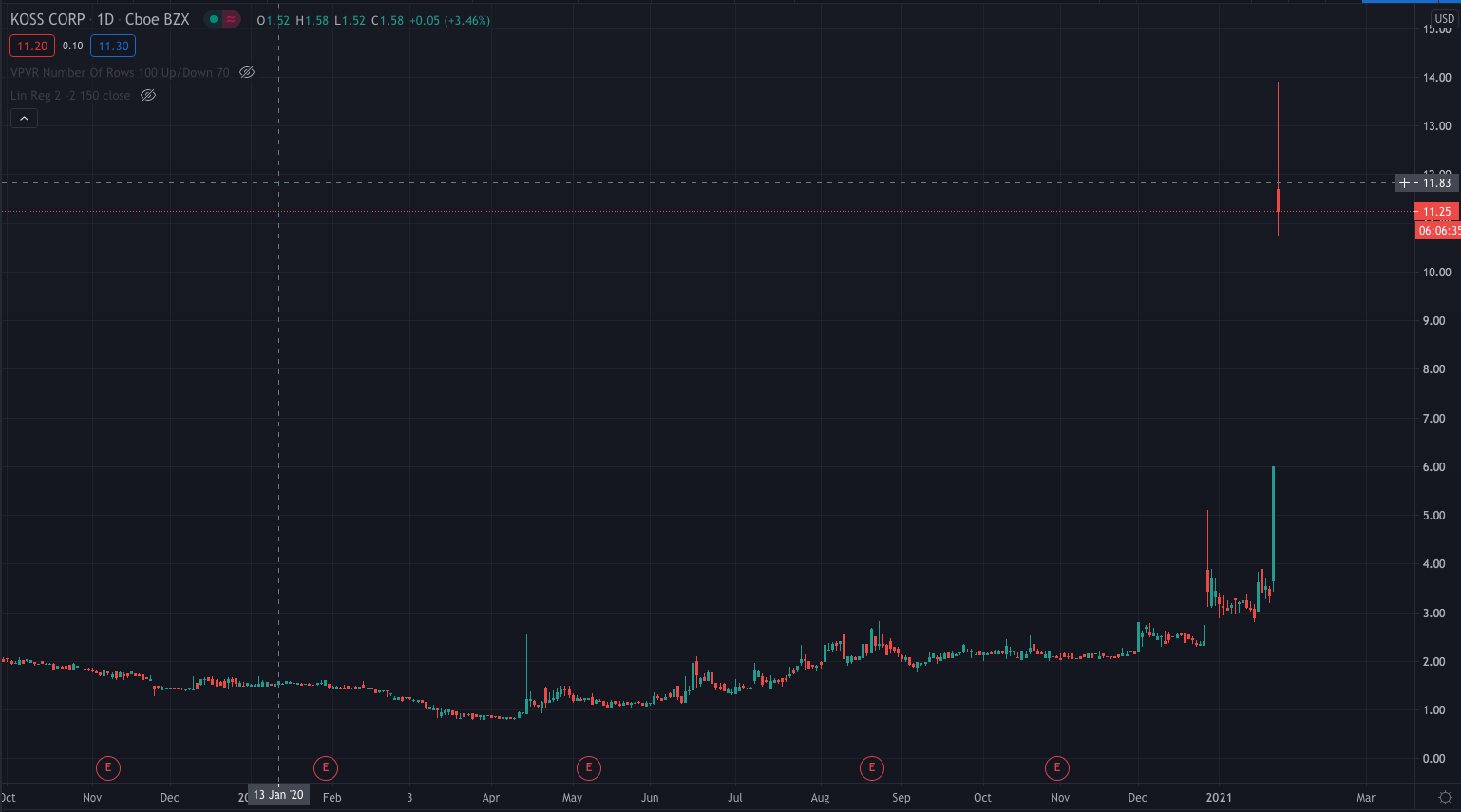 14:30


US Equities Open Higher
DOW: +0.31%
S&P: +0.34%
NASDAQ: +0.34%
12:54


Twitter Acquires Revue

Twitter has acquired Revue, a Dutch startup that allows users to publish and monetise email newsletters.

Revue previously raised €400,000 from various angel investors according to data from Crunchbase.
12:42


GSTechnologies

Shares of London-listed GSTechnologies Ltd (LON: GST) exploded 88.6% higher today, extending yesterday's gains in an unexplained rally as buyers pushed the company's stock price higher

Full story and analysis: GS TECHNOLOGIES (GST) SHARES EXPLODE 88.6% HIGHER IN AN UNEXPLAINED RALLY
11:08


BlackBerry, GameStop

BlackBerry shares are trading 16% higher premarket at $20.97 following Monday's 28% rise.

Elsewhere, GameStop shares are up 17.81% at $90.47, after closing at $76.79, + 18% on Monday.

The Best Video Game Stocks To Buy
10:01


AstraZeneca

Yesterday, a report from Germany claimed the AstraZeneca Covid-19 vaccine was only 8% effective in over 65's.

It was immediately batted down by experts in the UK, and it has now emerged that there was confusion. The German Health Ministry denied the report, saying that the 8% number refers to the number of people in the study between 56 and 69 years old.

That's a big error!

Elsewhere, there are reports and rumours that German government officials have been briefing against the Oxford/AstraZeneca vaccine due to EU rollout issues.
08:01


European Market Open

European indices open higher following Monday's fall…
FTSE 100: +0.10%
DAX: +0.32%
STOXX 50: +0.18%
IBEX 35: +0.52%
CAC 40: +0.04%