Latest

21:05


US Markets Close Mixed...Again

US equities have close mixed for the second consecutive day…

DOW         -0.08%
S&P           +0.78%
NASDAQ  +2.01%

The biggest mover of the day was Five Prime Therapeutics after the company announced positive results from its Phase 2 FIGHT trial.

Here is the full story: FIVE PRIME THERAPEUTICS (FPRX) STOCK SOARS OVER 300% AFTER CANCER DRUG UPDATE
Today

19:20


MultiPlan Corporation

MultiPlan Corp (NYSE: MPLN) stock has plummeted over 21% to $6.87 after research company Muddy Waters released a report on the stock saying they estimate its revenue will fall by 35% and that the company is in a financial decline.

"$MPLN was already in financial decline & its financial statements were engineered to obscure this. In 2018, MPLN apparently released revenue reserves from approximately 30% to 10%, which we believe enabled MPLN to show 18 EBITDA growth amid shrinking sales," said the company in a series of tweets.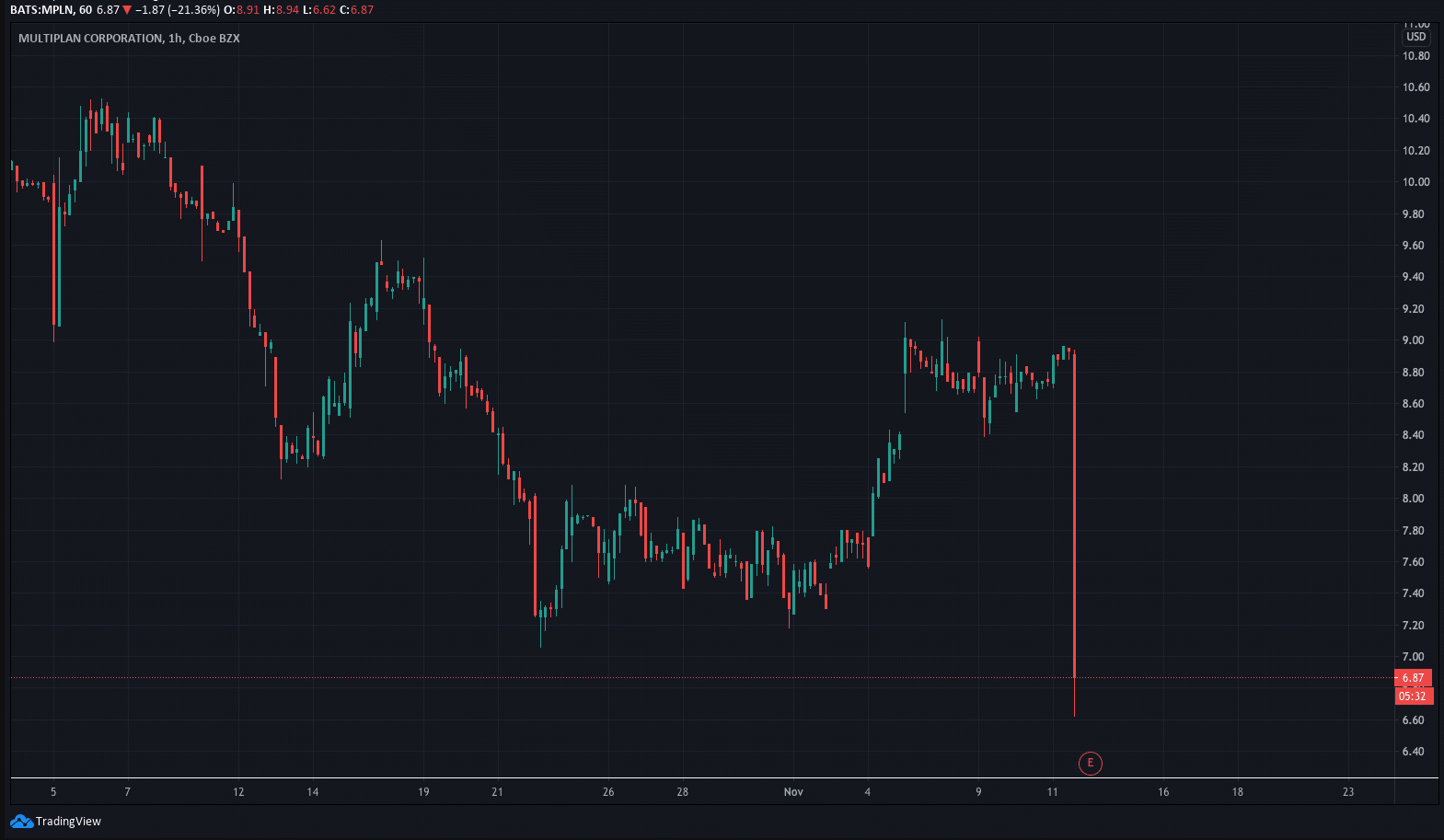 Today

17:02


Performance Shipping Stock Rallies

Performance Shipping (NASDAQ: PSHG) stock is up 34% at $6.13 per share after the company announced an agreement to acquire a 105,400 dwt Aframax tanker vessel built in 2011 by Sumitomo Heavy Industries Marine & Engineering Co. Ltd, Japan, from an unaffiliated third party seller for a total purchase price of US$22.0 million.
Today

16:55


US Stock Performance...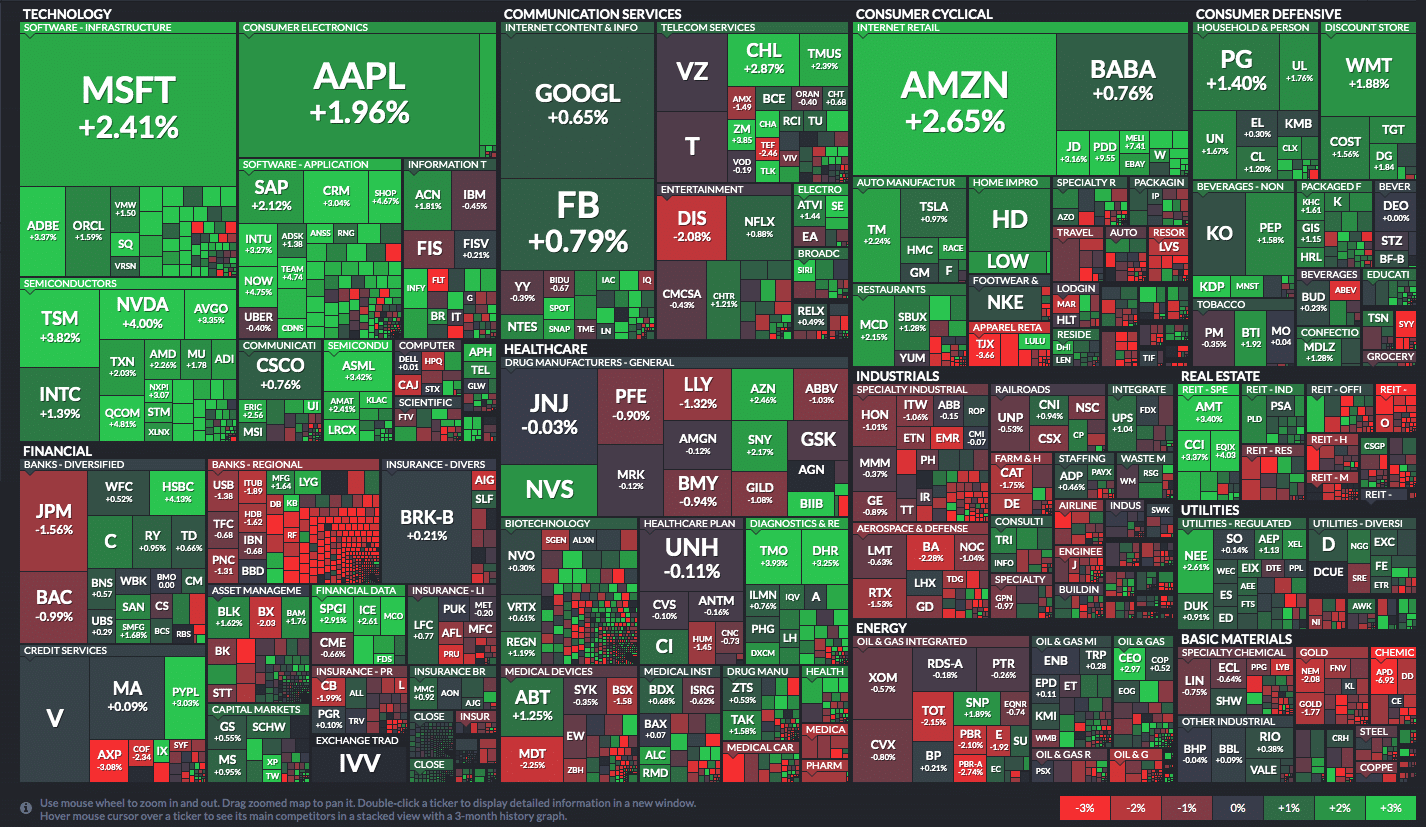 Today

16:35


European Stocks Close Positive For The Day...

FTSE 100     +1.38%
DAX              +0.46%
STOXX 50   +0.76%
IBEX 35       +1.03%
CAC 40        +0.48%
Today

14:33


US Equities Higher

Dow           +0.46%
S&P           +0.55%
NASDAQ +0.87%
Today

10:05


UK Stock Gainers

Gulf Marine Services +85.71%: Gulf Marine provided an update on the board of directors changes

Minds + Machines Group +29.24%: Minds + Machines releases Corporate update saying that it is profitable and cash generative with most of its profit being of a recurring nature. The company said it is seeing strong renewal billings. They also announced a share buyback scheme of up to £2.3 million.

Octagonal +24.85%: Octagonal released a trading update stating that sales and profit increased over 40% for the six months leading to September 30th compared to 2019.

Braime Group +15.82%
Today

09:26


European Equities

FTSE 100   +0.46%
DAX            +0.48%
STOXX 50 +0.43%
IBEX 35     +0.02%
CAC 40      +0.32%
Today

07:55


Preview

Good morning…

Equities
Yesterday saw US equities close mixed as tech underperformed once more. Asian equities were also mixed with the Nikkei and ASX closing higher while Chinese bourse fell.
US equity futures are currently positive.

Covid-19
Yesterday saw the highest daily death toll since May for the UK, while reports stated that a vaccine could be rolled out by September.
The US reported a record amount of new infections on Monday with hospitalizations growing.

Stocks
Lyft is weighing up whether to get into the delivery business, saying it was in the early days of creating a delivery business that will take on Uber Eats and others.
Apple unveiled its first Mac computer powered by its own M1 chip.
Companies reporting earnings today include Atmos Energy, Revolve, Lemonade, Huya, Douyu, and GoHealth.

Economic Calendar
Overnight the RBNZ kept interest rates on hold while Australian Westpac consumer confidence was 107.7, above the previous 105 but lower than the forecasted 108. Watch out for a few ECB speakers later today.