Latest

20:55


US Markets Close

DOW        +0.13%  28,032

S&P 500   -0.43%  3,386

NASDAQ  -1.25%  11,050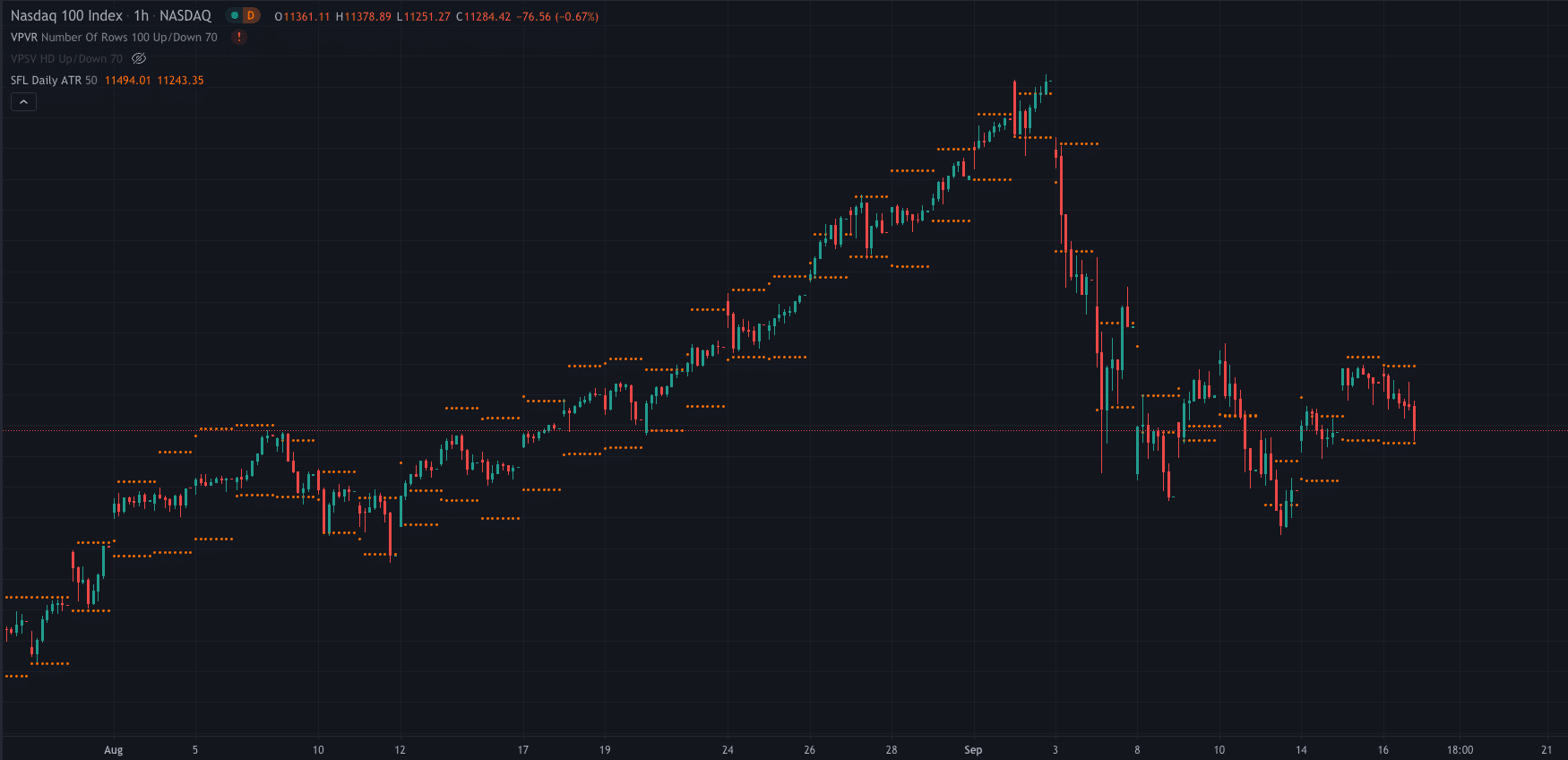 Today

20:15


Fed Interest Rate Decision

Stocks have fallen after the Fed's interest rate decision and news conference. The US dollar has also gained strength with the EURUSD now just below 1.18.

The Fed announced they will keep interest rates near zero for years until the US economy recovers from the impact of the coronavirus

Fed's Powell said that the Fed will aim to achieve inflation moderately above 2% for some time.

The Fed chair also said that the Fed does not see a high level of unemployment as a policy concern.
Today

18:03


JFrog $FROG IPO

$FROG: $66

Another software company that IPO'd today is JFrog. Its shares opened at $71, and after initially reaching highs of $77, they have now fallen.
Today

17:45


More On The $SNOW IPO...

$SNOW

Snowflake opens up at $245 per share. Now currently trading at $307.86.
Today

16:38


European Equities

FTSE 100    -0.42%  6,080

DAX            +0.24%  13,249

STOXX 50 +0.11%   3,335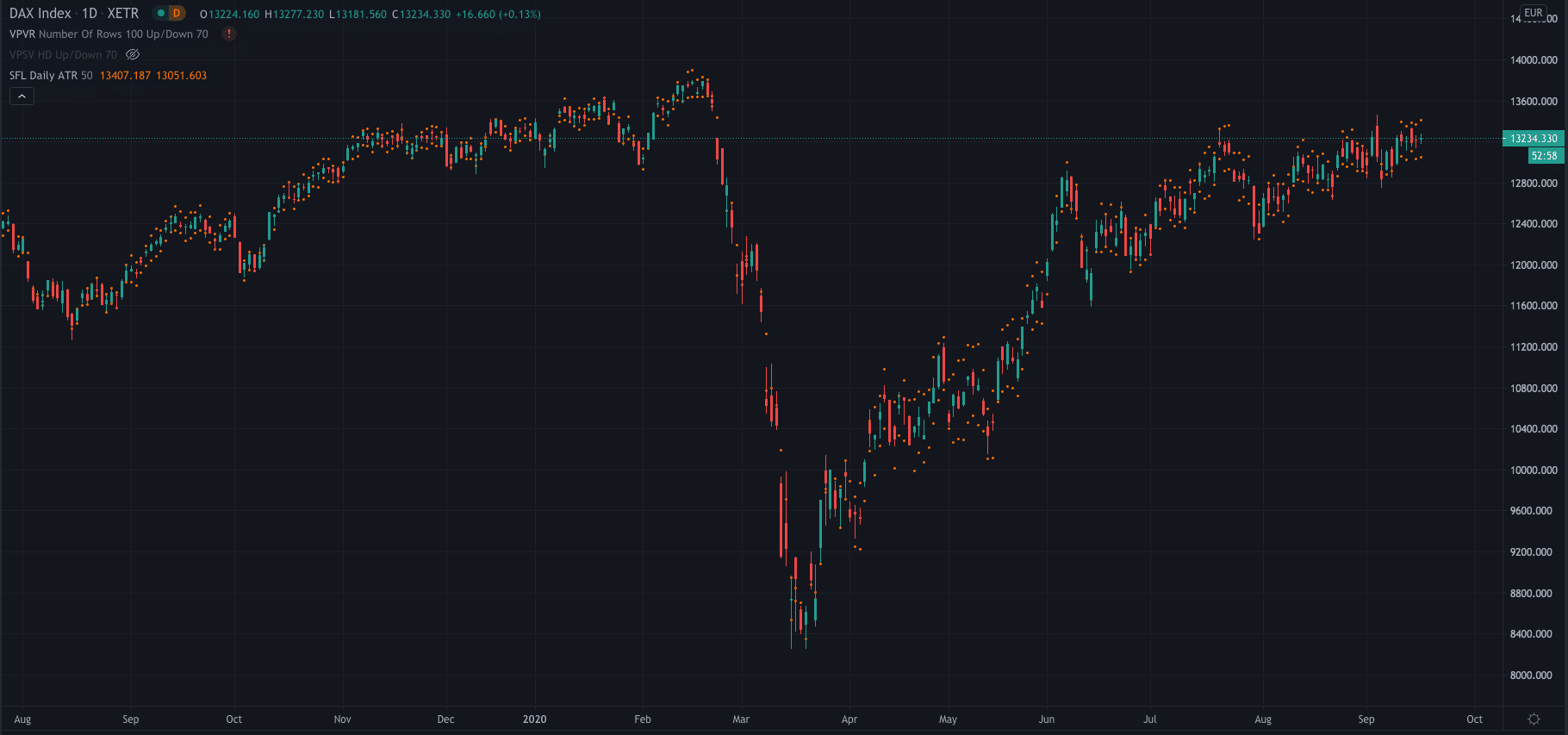 Today

15:34


$SNOW IPO

$SNOW

$SNOW IPO indicated to open $165-$170: Twitter @DeltaOne

Software company Snowflake is set to go public in what could be the biggest software IPO ever. The company is selling 28 million shares.

The company stated in its most recent filing that it now has more than 3,100 customers, which is double the amount from last year.
Today

15:03


US Equities

DOW         +0.33%

S&P 500   +0.35%

NASDAQ  +0.24%
Today

14:58


Eastman Kodak Stock Surges...

$KODK: +53.41%  $9.62

Eastman Kodak stock has jumped higher after a law firm hired by the company found that securities transactions made by Kodak's Chief Executive, Jim Continenza, around the time it was awarded a $765 million government loan, did not violate internal policies.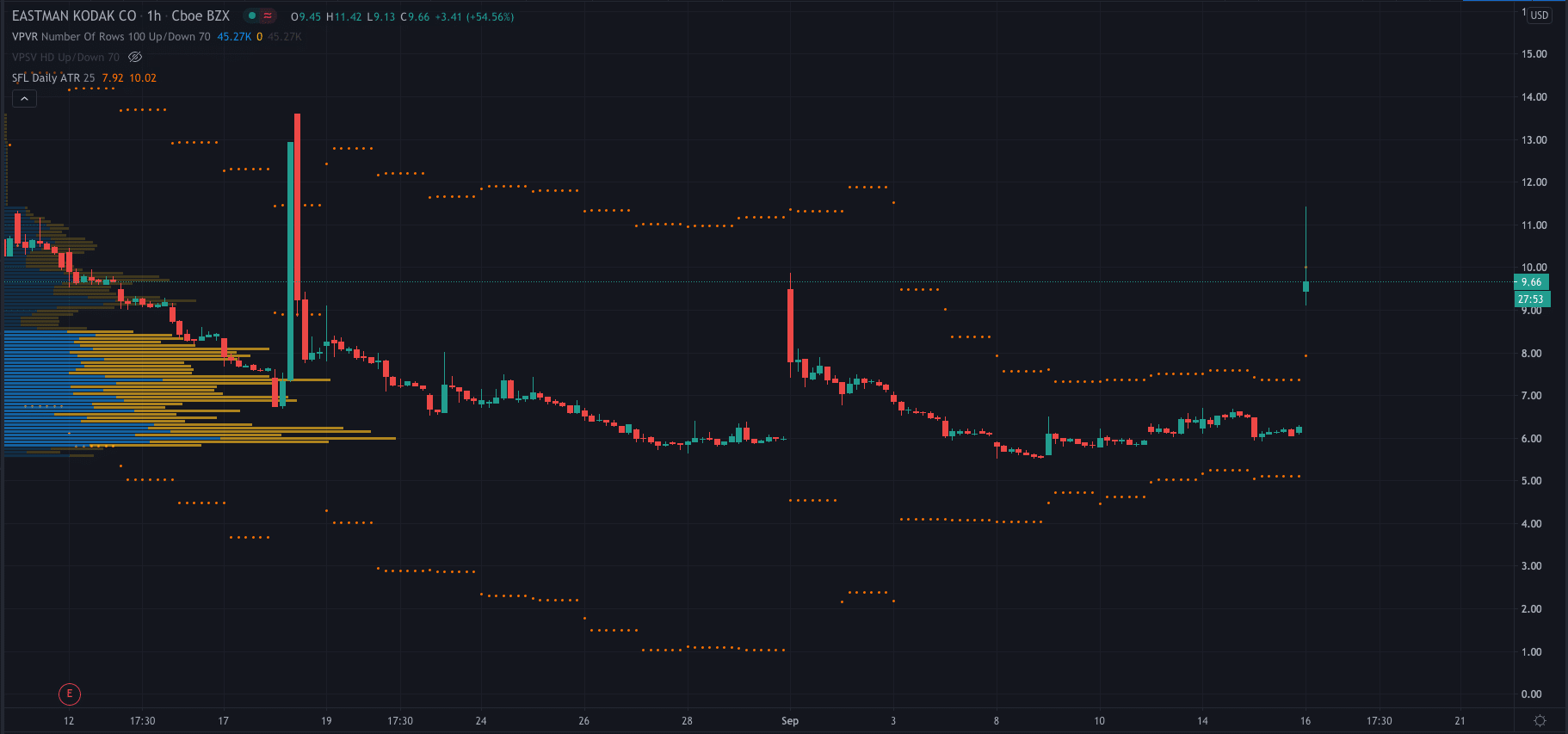 Today

13:16


Clearstar Shares Surge...

Here's more on why Clearstart shares surged over 26% this morning…

CLEARSTAR SHARES SURGE 26.5% ON £14.7M TAKEOVER
Today

13:05


Bitcoin Analysis...

For the crypto traders out there…

HERE'S WHERE BITCOIN (BTC) PRICE MAY BE HEADING NEXT
Today

12:58


DraftKings

$DKNG: +3.61%  $49.95

DraftKings stock has rallied premarket after announcing an exclusive multi-year exclusive deal to be the sports betting, iGaming and daily fantasy operator of the New York Giants American Football team.
Today

10:30


Plus500 Shares Drop

Plus500 shares are down 2% today at 1469.5p.

PLUS500 SHARE PRICE FALLS, DESPITE 'OUTSTANDING TRADING'. HERE'S WHY
Today

09:52


European Stock Movers

TekCapital (TEK) +33%

ClearStar (CLSU) +19%

Tiziana Life Sciences (TILS) +16% – HERE'S WHY TIZIANA'S SHARE PRICE SURGED 16.8% TODAY

Energean (ENOG) +16% – Signs two new gas sales and purchase agreements (more to follow…)

FedEx Corp (FDX) +9% – Reported positive earnings

Grenke AG (GLJ) -21%

RBG Holdings (RBGP) -12%

Heavitree Brewery (HVT) -11%
Today

08:33


European Equities

FTSE 100     -0.30%  6,087

DAX              +0.04%  13,223

STOXX 50   +0.07%  3,334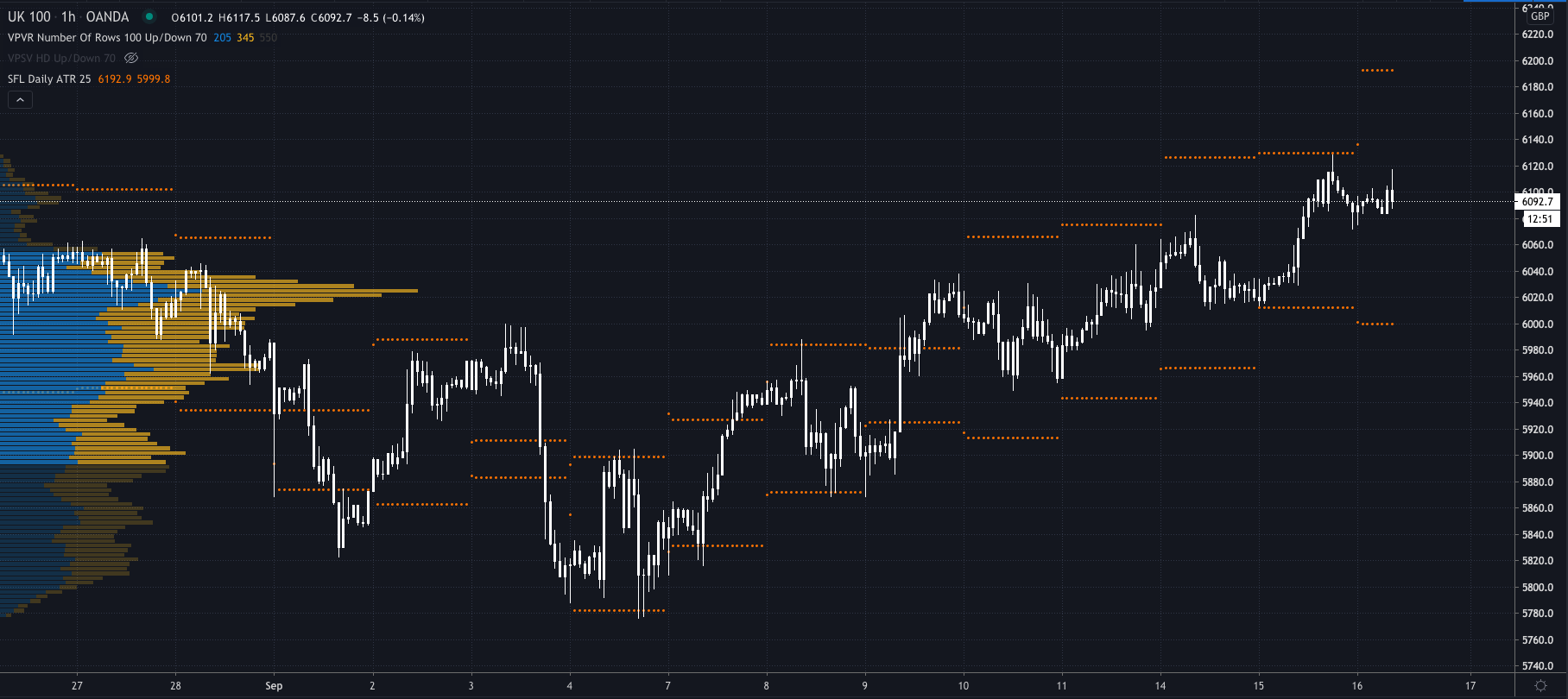 Today

07:40


Preview...

Morning all…

-Asian markets traded mixed overnight

-Apple unveiled its new iPad, Apple One subscription bundle, and Apple Watch 6

-Software company Snowflake prices its IPO at $120 a share, valuing the company at more than $30 billion

-FedEx reported its earnings yesterday, beating expectations

-In FX markets the USD is down against the other major pairs. The DXY is trading at 93.074

-On today's data calendar we have already seen the UK inflation rate fall to 0.2%, above estimations of 0.1%, while later we have Canada's inflation rate, US retail sales and the Fed's interest rate decision and press conference.