Latest

20:54


US Markets Close

DOW           +0.40%

S&P 500     -0.08%

NASDAQ    -0.36%
Today

19:44


US Stocks

It's an overall positive day, although, the energy sector is taking a beating…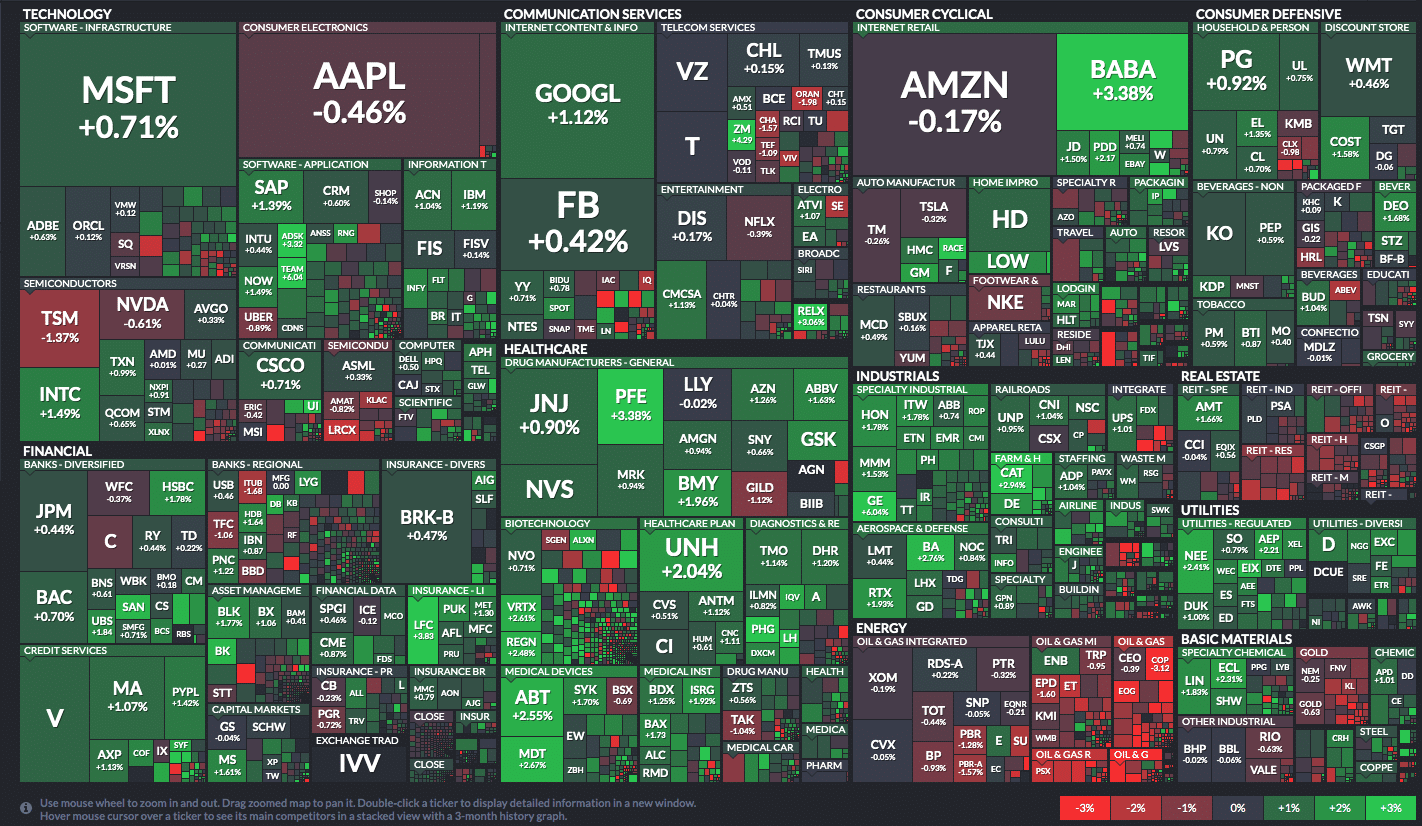 Today

17:02


CIT Group Shares Jump After Merger Announcement

$CIT

CIT Group shares have jumped over 27% to $25.14 today after it was announced that it will join with First Citizens BancShares Inc in an all-stock merger.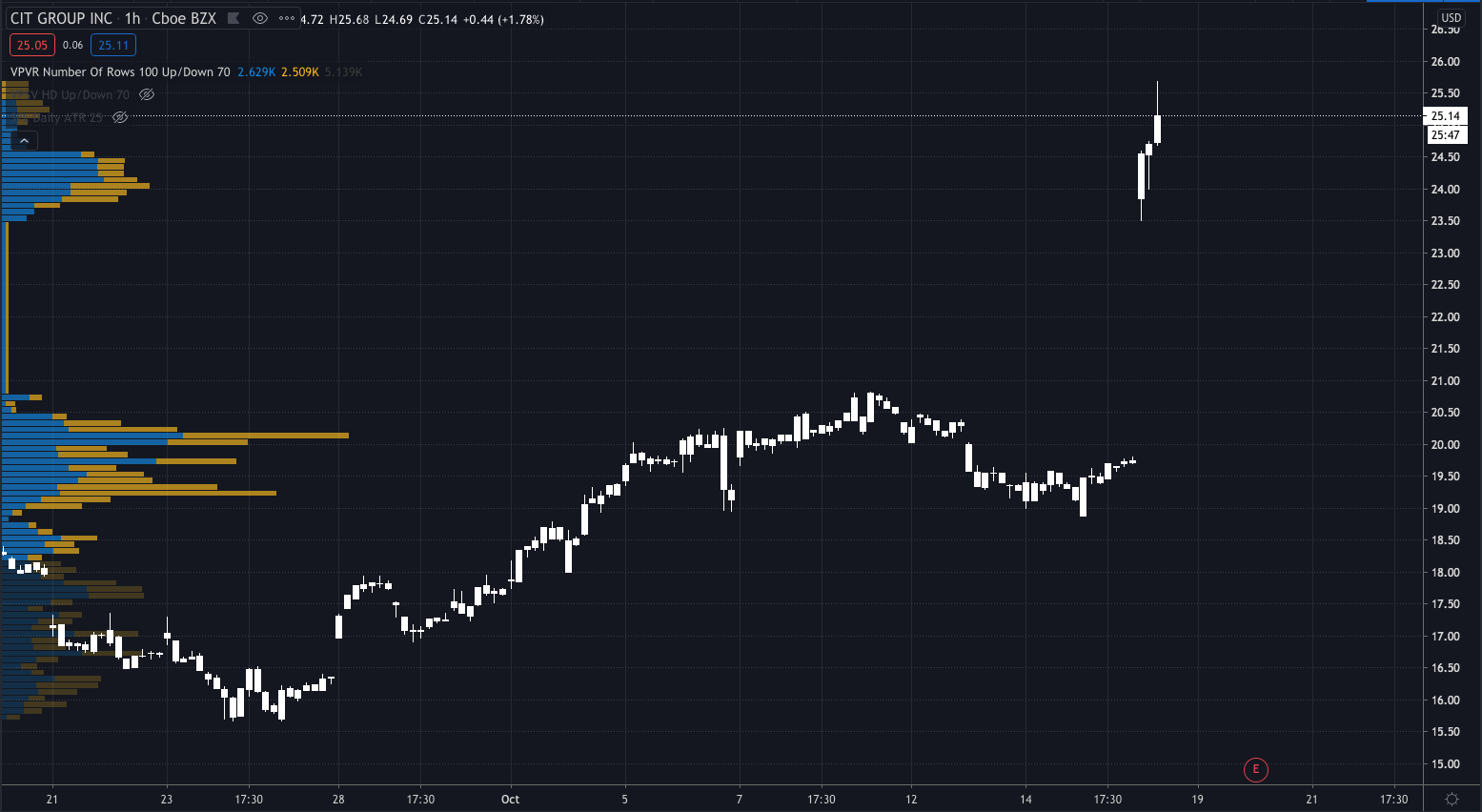 Today

16:35


European Equities Closing Bell

European indices close out the week on a positive note…

FTSE 100    +1.50%

DAX             +1.60%

STOXX 50  +1.67%

IBEX 35      +0.49%

CAC 40       +2.04%
Today

16:24


Hertz Secures $1.65 Billion Financing

Earlier it was announced that Hertz secured Debtor-In-Possession financing of $1.65 billion, sending its stock price roaring higher…

Here is the full story: HERTZ (HTZ) STOCK RALLIES AFTER SECURING COMMITMENTS OF $1.65 BILLION
Today

15:27


Nikola Motors Stock Plunges

$NKLA

Nikola Motors stock has fallen over 12% as low as $20.25 after the CEO said the startup can go it alone and could revert to 'base plan' without General Motors according to Bloomberg.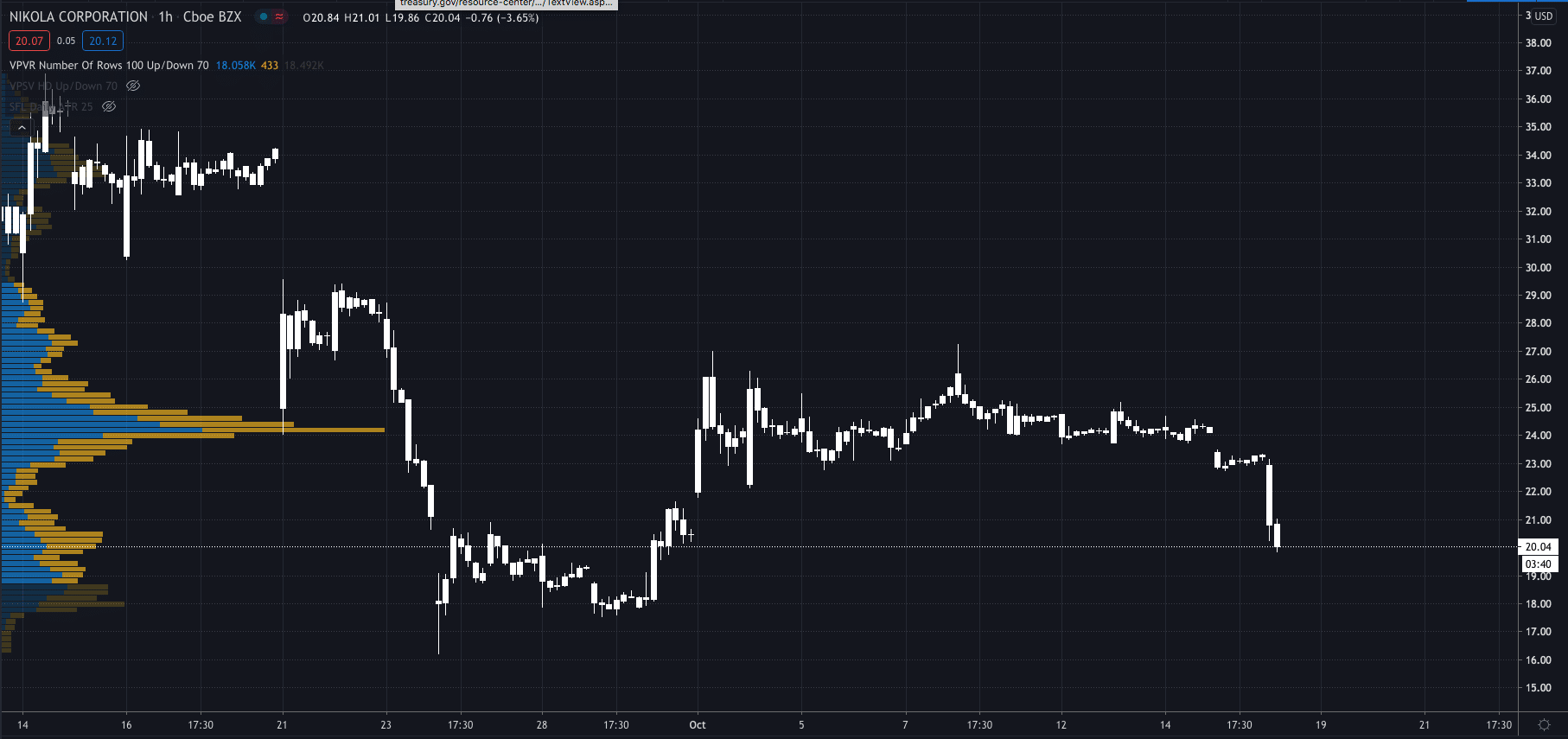 Today

14:48


US Indices

DOW          +0.54%

S&P 500    +0.42%

NASDAQ   +0.55%

US equities climb after retail sales jump.
Today

14:07


Navistar to Acquire Traton?

$NAV

Navistar stock has surged 20% to $42.81 premarket after reports that a deal is close for the company to acquire the shares it does not own of Traton for $44.50 a share according to reports. Reports stated that Carl Icahn and Mark Rachesky are supporting the deal which has been agreed verbally.

The reports also stated that the deal could still fall apart.
Today

12:00


Brexit News

https://twitter.com/MrMBrown/status/1317056173661687811

UK PM JOHNSON TO SAY: HE HAS CONCLUDED WE SHOULD GET READY FOR AUSTRALIA STYLE DEAL – SOURCES

The pound has plummeted, the GBPUSD is now trading at 1.2879
Today

11:16


Pfizer COVID-19 Vaccine

Some news via @DeltaOne on Twitter:

Pfizer could have data showing its vaccine is effective later this month

Pfizer could apply for emergency use of COVID-19 vaccine in late November
Today

10:36


Serco Shares Surge

"Shares of Serco Group plc (LON: SRP) today surged 17.8% after the company upped its full-year revenue guidance to £3.9 billion with a profit target of £160 – £165 million."

SERCO SHARES SURGE 17.8% ON £3.9B FULL-YEAR GUIDANCE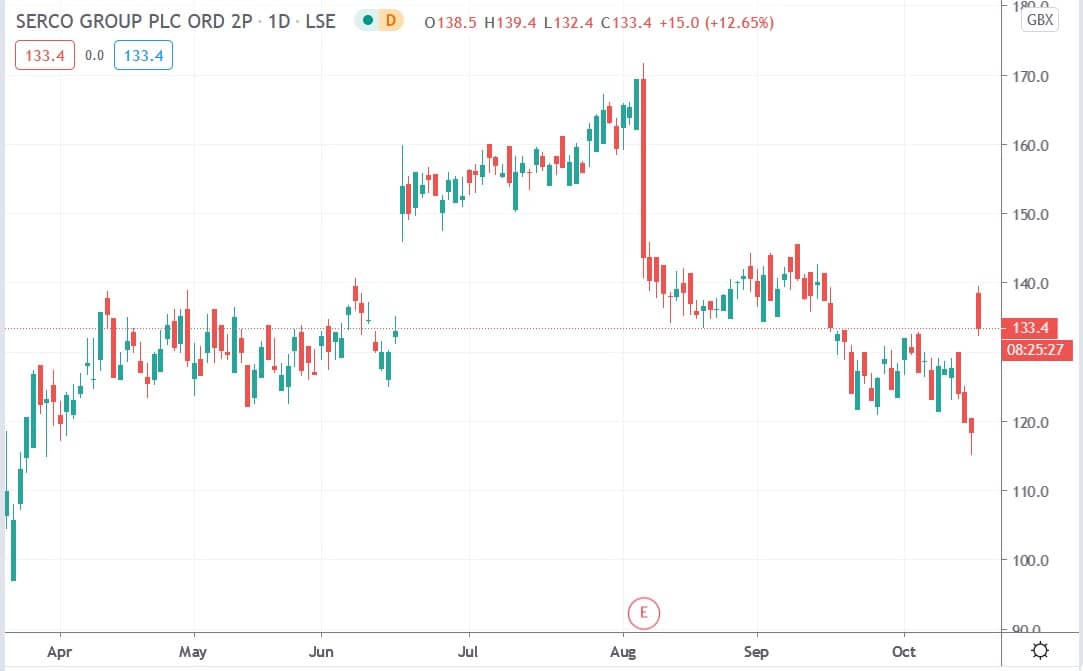 Today

09:23


UK Stock Movers

Gainers:

Braveheart Investment +38.89% – Company provided an update concerning progress with proof of concept for a COVID-19 test that Paraytec Limited is conducting with the University of Sheffield

Alien Metals +35.04%

Orosur Mining +27.33%

Savannah Resources +13.52%

Losers:

Hawking PLC -23.53%

Faron Pharmaceuticals -19.55% –

JD Wetherspoon -12.45% – Reported £95 million loss in preliminary results and will cut jobs

Iofina PLC -10.63% – Company provided Q3 update
Today

08:54


European Equities

European indices have started off the session well…

FTSE 100      +1.27%

DAX               +0.57%

STOXX 50    +0.80%

IBEX 35        +0.13%

CAC 40         +1.43%
Today

07:45


Preview

Good morning…

-APAC equities traded in the red with the Nikkei closing 0.41% lower and the ASX closing down 0.54%

-The UK's chief Brexit negotiator Frost said he was surprised the EU is no longer committed to working intensively to reach a Brexit free trade agreement

-Reports have stated that mills in China have been told to stop buying Australian cotton

-Twitter suffered a global outage yesterday evening with the company saying that it was due to technical problems

-Alphabet (Google) has said it will make its Chat service available for free to all users in the first half of 2021. Chat will replace Google's current Hangout service and looks to be Google's rival to Slack, Zoom and Microsoft Teams

-A WHO study says that remdesivir, Gilead Sciences COVID-19 drug, had little or no effect on patients length of hospital stay or chances of survival

-In FX markets the US dollar is continuing to strengthen

-On today's data calendar we have EU inflation and balance of trade data, US retail sales and a speech from the Fed's Williams

-Companies reporting earnings today include BNY Mellon, Rio Tinto, Citizens Financial Group and State Street