Latest

20:16


Pinterest Stock At All Time-Highs

$PINS: +8.19% $39.89

Pinterest shares are trading at new all-time highs today after an 8% surge higher.

The rise has come as social media names generally rose overall today with, more lockdown restrictions potentially on the horizon, it means there is more time spent on social media apps.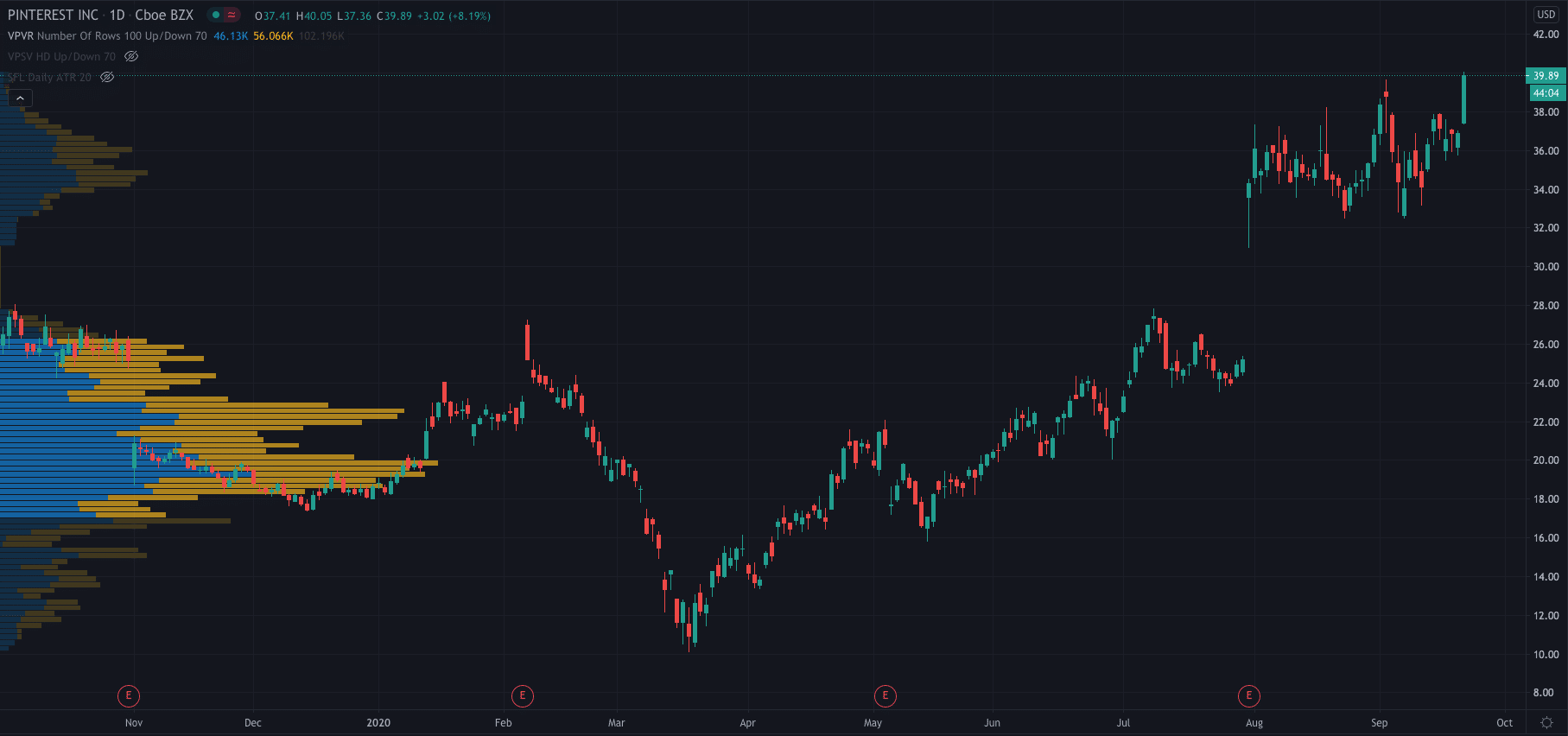 17:44


Blink Charging Stock Up 19%

$BLNK: +19.12%  $9.47

Blink Charging shares have surged today. The rise is due to s statement from the company saying that new equipment installations in the US and internationally have risen with 539 charging stations sold or deployed during the COVID-19 lockdown across 24 states and four countries.

In the US 300 charging stations were sold or deployed.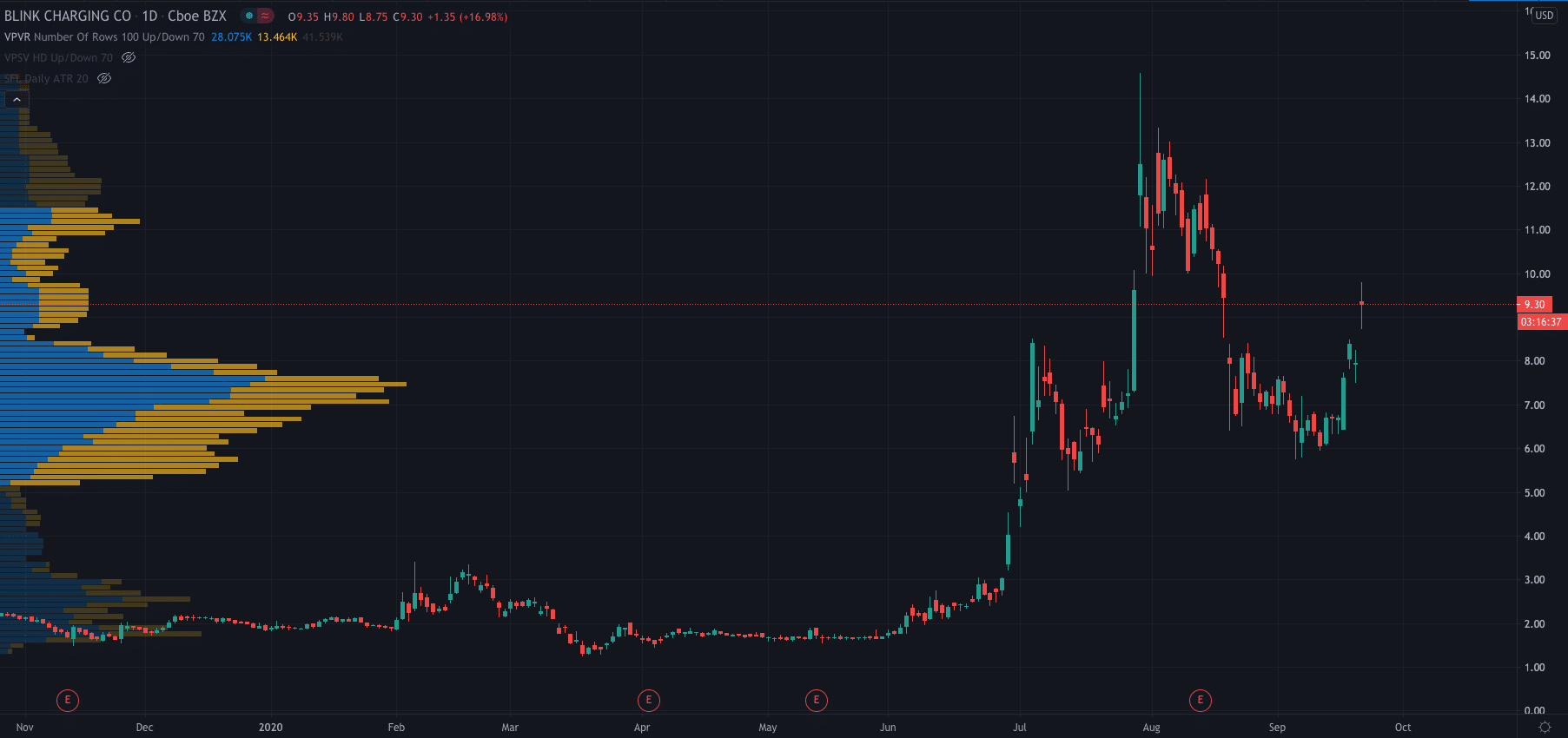 16:36


European Equities Close

FTSE 100     +0.49%

DAX              +0.35%

STOXX 50   +0.13%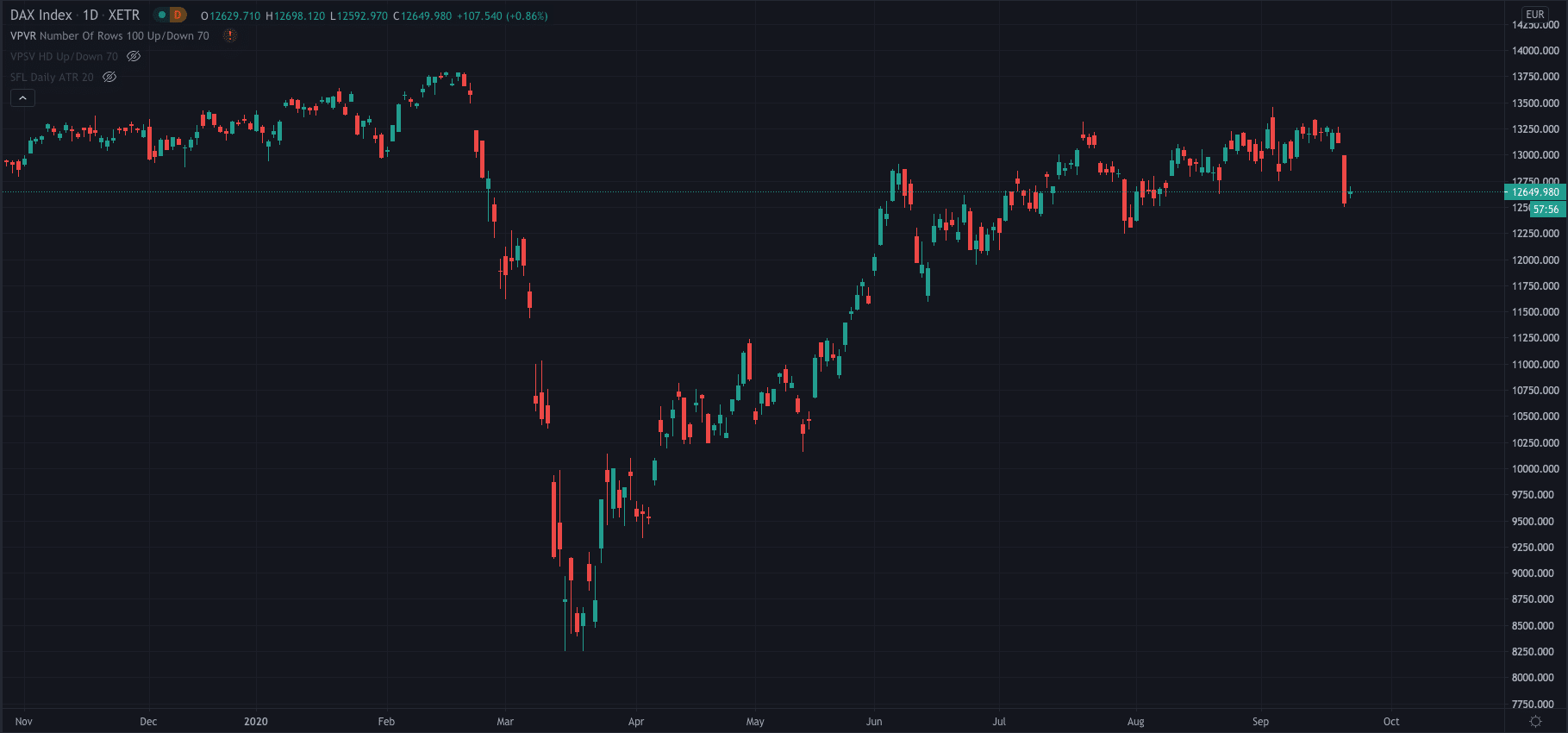 16:34


Carvana Shares Surge

$CVNA: +29% $224

Online used car retailer Carvana (NYSE: CVNA) has seen its share price skyrocket after the company said it expects a record performance in Q3.

CARVANA STOCK SKYROCKETS AFTER COMPANY SAYS IT EXPECTS RECORD Q3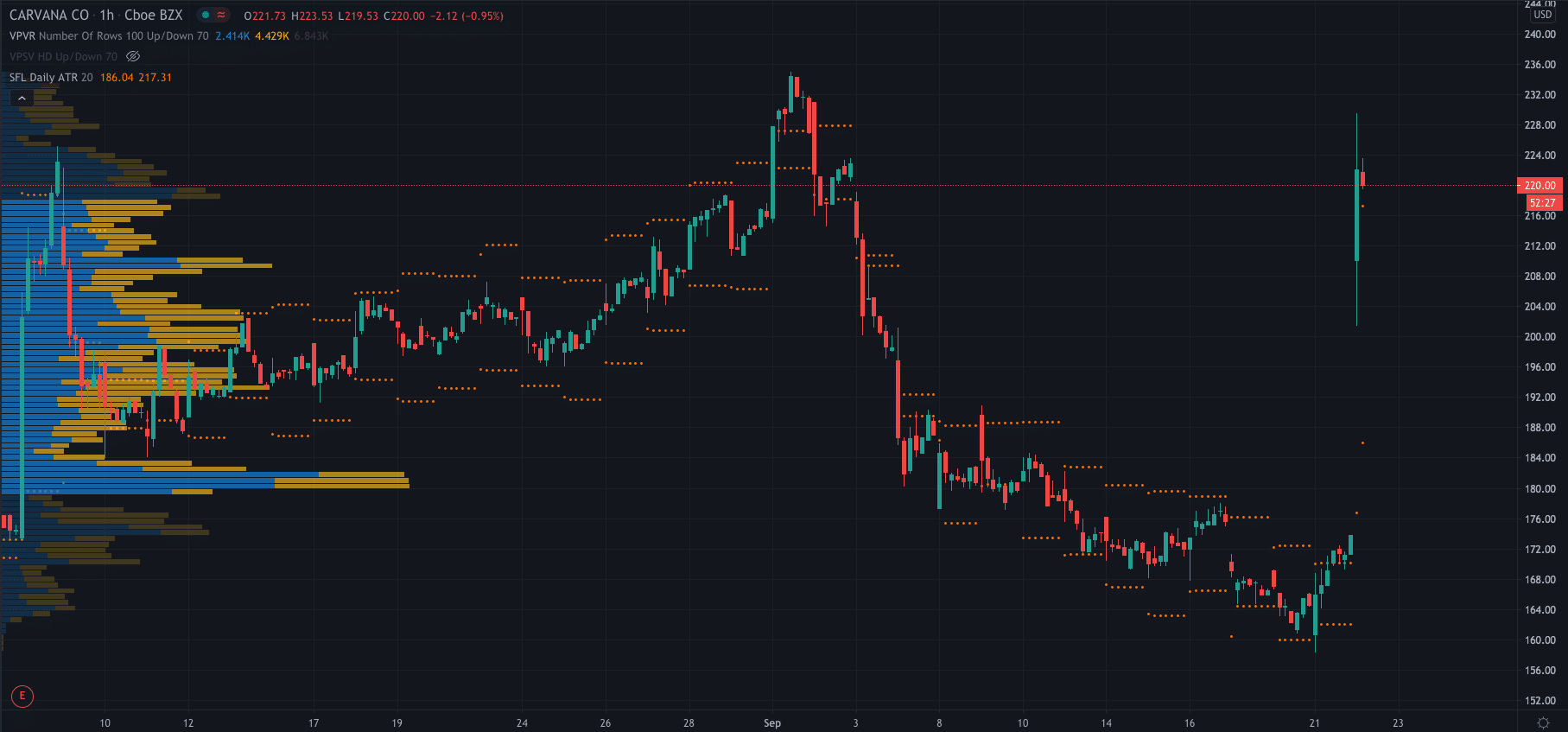 15:08


Cineworld Shares Rise

Cineworld shares are up 1.5% at 43.56p today ahead of its H1 earnings results which will be published on Thursday the 24th of September.

The cinema chain is expected to announce a loss as its theatres were closed throughout the majority of the period due to the outbreak of the coronavirus pandemic.
15:04


US Equities

DOW         +0.01%

S&P 500   +0.38%

NASDAQ  +0.52%
12:38


GameStop Share Price Surges

$GME: +19.2%  $10.43

GameStop shares have surged premarket as RC Ventures founder, Ryan Cohen, who owns around a 10% stake is in talks with the company's management about positioning itself as Amazon Inc's rival in e-commerce according to an article from Bloomberg.

Cohen is the largest individual investor in the gaming company.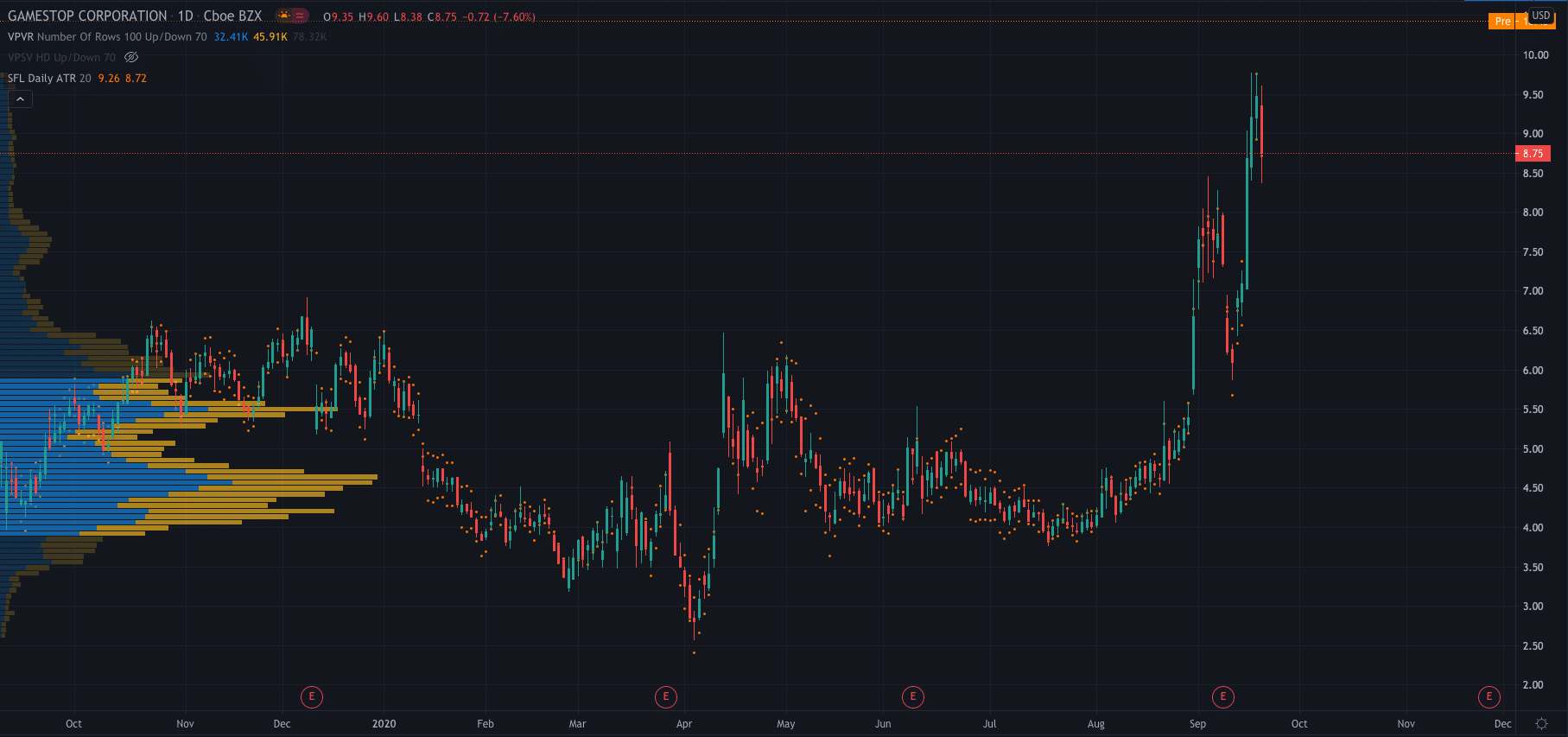 12:35


Fulgent Genetics...

$FLGT

Fulgent Genetics stock has moved higher after news that it's joining the S&P SmallCap 600 index, replacing Garrett Motion which is filing for bankruptcy and has to drop out of the index.
11:23


Sigma Capital Shares Surge...

Shares of Sigma Capital Group Plc (LON: SGM) have rallied 16% after the company unveiled a joint venture residential development worth £1 billion.

SIGMA CAPITAL SHARES SURGE 16% ON £1B REAL ESTATE PROJECT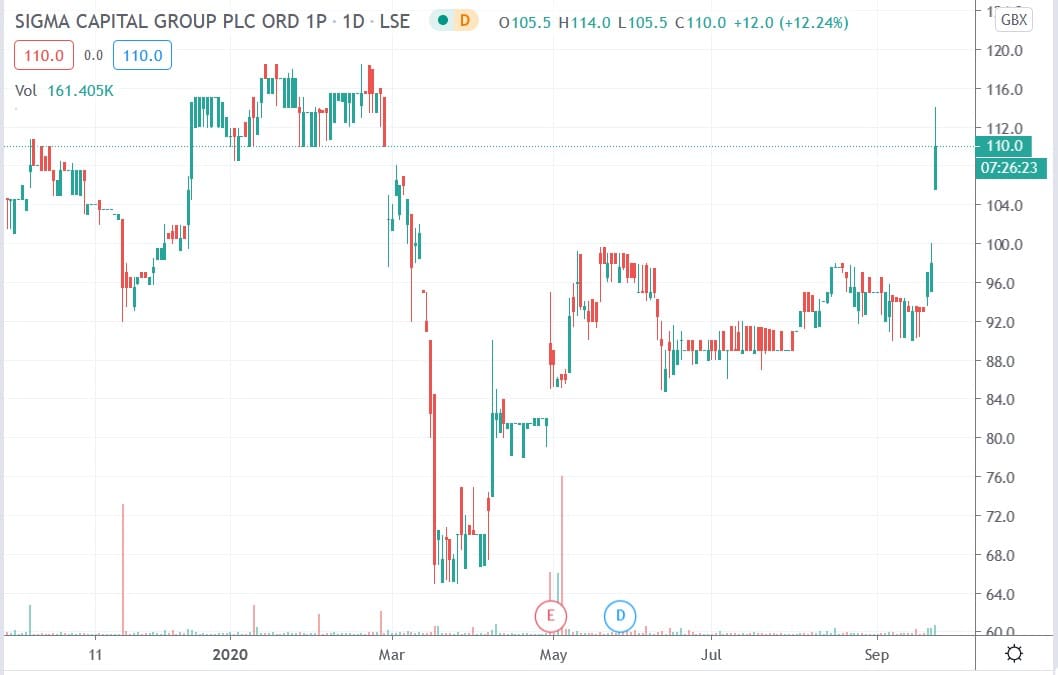 08:10


Whitbread Shares Price Falls.

Shares of Whitbread are down over 4% at 2109p per share after the company announced it will be cutting 6,000 jobs as hotel demand slumps.

The company said hotel stays in August are down 50% compared to last year with diner numbers falling by a third.

Whitbread said demand is expected to remain lower in the short term.
08:07


European Equities

FTSE 100     +0.55%

DAX              +0.70%

STOXX 50   +0.61%
07:30


Preview

Good morning…

-Asia-Pac markets followed their Wall Street counterparts, trading lower overnight.

-The UK Prime Minister Boris Johnson looks set to announce new measures aimed at combatting the coronavirus which include closing bars, restaurants and pubs at 10 pm.

-Tesla shares fell over 5% after-hours following a tweet from Elon Musk easing expectations about Tesla trucks ahead of Battery Day.

-The Oracle-TikTok deal looks as though it could be in trouble as the Chinese state backed news outlet The Global Times has suggested that Beijing is unlikely to give its approval. US President Trump also cast doubt over the deal saying that Oracle and Walmart must have "total control."

-Fed Chair Powell said the Fed will do what it can for as long as it takes to support the economy's recovery.

-In FX markets the US dollar has continued to gain strength this morning after retracing after yesterday's rally aginst all other major pairs.

-On the economic data calendar today we have eurozone consumer confidence, US home sales and the Fed's Evans speakiing.

-The earnings calendar sees names such as Nike, Autozone, Aurora, and NeoGen reporting earnings today.