Latest

21:05


US Markets Close

Dow Jones  +0.57%

S&P 500  +0.64%

Nasdaq  +0.60%

So, US indexes close higher after European indices see their second down day in a row. Seems that the rest of the world can't keep up the pace of the US indexes. I wonder why…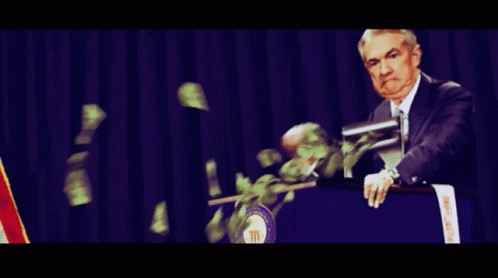 Have a good weekend!
19:02


Hermitage Offshore Services (PSV)

$PSV

Hermitage Offshore Services stock has catapulted over 108% higher to $1.17 (High of the Day: $1.36) after it yesterday announced it had submitted a request to appeal the NYSE's delisting decision.

The NYSE initiated delisting procedures after Hermitage filed for reorganisation under Chapter 11 of the Bankruptcy Code.

However, they have decided to appeal because they believe that the significant uncertainty surrounding the outcome of the bankruptcy proceedings do not allow for a meaningful assessment of the Company's ability to meet the NYSE's continued listing standards
18:10


US Stock Performance

Here's how US stocks are performing on this very slow-moving Friday…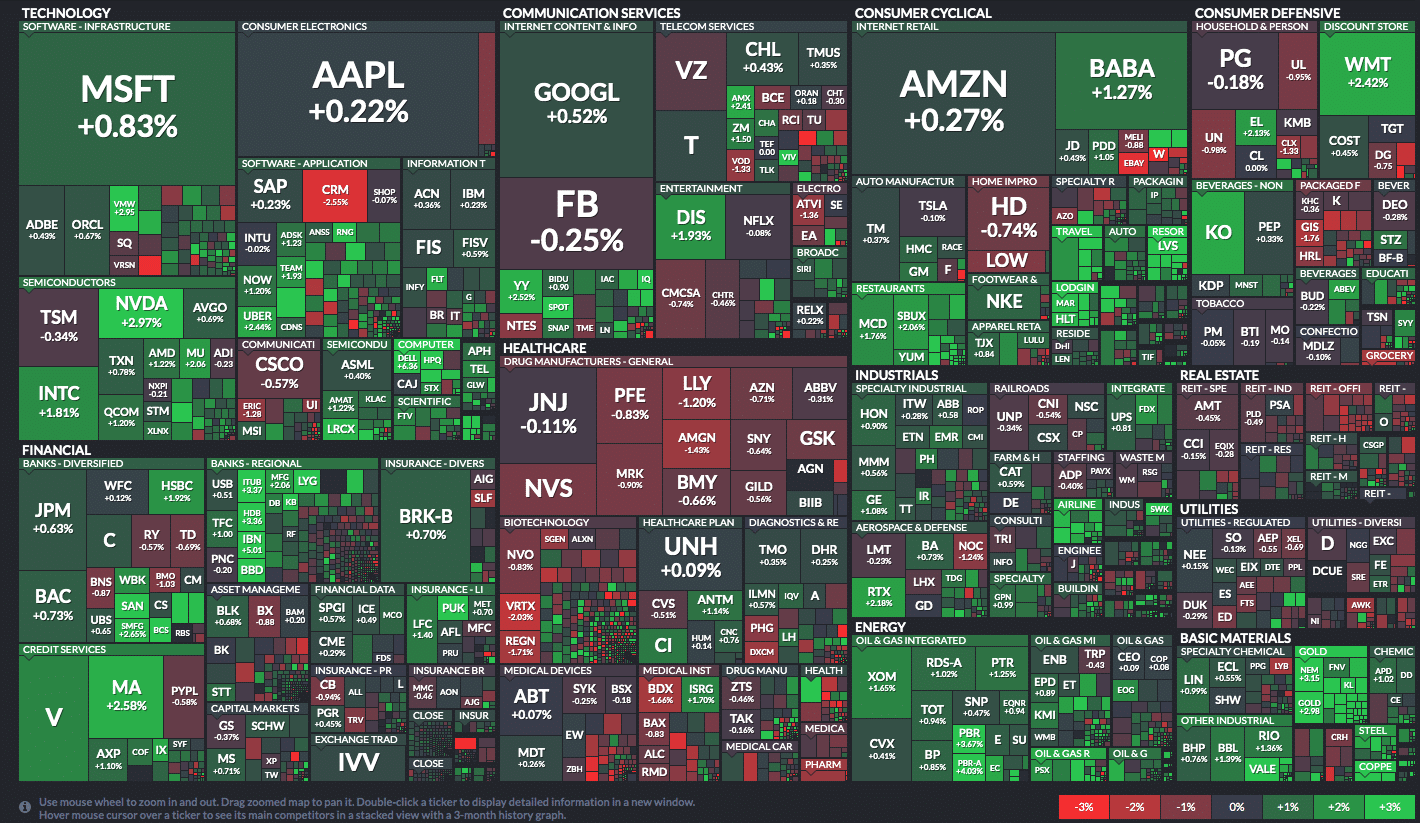 Via Finviz.com
16:52


MGM Resorts Stock

$MGM

MGM stock is up 5.35% at $24.03 despite announcing earlier today that it will be laying off 18,000 furloughed workers.
16:40


European Equities

FTSE 100  -0.62%

DAX  -0.51%

STOXX 50  -0.46%

Another red day for European indexes.
15:29


Herbalife

$HLF

Herbalife shares plummet over 10% after criminal charges – Herbalife charged in a criminal case by U.S. prosecutors

Currently trading at $44.65
15:09


US Equities

Dow Jones  +0.17%  28,544

S&P 500  +0.19%  3,491

Nasdaq  +0.53%  11,686
14:28


Just Eenergy (JE) Stock Soars

US-listed shares of Canadian retail energy provider Just Energy  (NYSE: JE) have surged premarket on Friday after the company reported its fiscal first-quarter 2021 earnings…

"We began fiscal year 2021 with a strong financial and operational performance despite on-going challenges brought on by the COVID-19 pandemic," said Just Energy's President and Chief Executive Officer, Scott Gahn.

JE stock is currently trading at $0.54, up 75% on the day.
12:12


European Equities Update

FTSE 100 +0.12%

DAX  -0.16%

STOXX 50  -0.07%

European indexes to stage a turnaround, maybe?
11:49


Beximco Pharmaceuticals

Beximco shares are up 20% on news that the company will be the exclusive supplier of  COVID-19 vaccine in Bangladesh.

The company will collaborate with the Serum Institute of India to become the exclusive supplier of AstraZeneca's COVID-19 vaccine in Bangladesh.

BXP 66p +20%
10:42


European Stock Gainers

Les Hotels Baverez  +16%

Clasquin  +15%

Lleidanetworks Serveis  +12%

Amigo Holdings  +12%

Zignsec +11%

Griffin Mining  +9%

Frontier Developments  +9%
09:28


Amigo Holdings Share Price Up 15%

Amigo Holdings $AMGO share price is up 15% at 13.88p despite the company reporting an 83% drop in profits so far this year.
09:04


European Equities

FTSE 100  -0.05%  5,996

DAX  -0.67%  13,009

STOXX 50  -0.47%  3,315
07:33


Morning Preview - Japanese PM Abe to Step Down

Good morning all…

-There is only one place to start…the Japanese PM Abe is planning to step down due to health reasons according to national broadcaster NHK. He will stay on until a replacement is appointed. There will be a press conference at 9 am BST according to reports.

-The news saw the Nikkei plunge, closing 1.41% lower, while the Japanese yen strengthened. Overall markets traded mixed during the Asia session.

-The US stimulus bill has seen no progress so far.

-$UAL United Airlines says it will have to furlough 2,850 pilots if there is no new aid package: CNBC

-On today's calendar, we have German and Eurozone consumer confidence, French and Canadian GDP, and US Personal income and personal spending data. BoE Gov Bailey will also be speaking in the afternoon.

-A couple of companies on the earnings calendar, Big Lots and Hibbett Sports.