Latest

21:05


US Markets Close

DOW        -0.48%

S&P 500  -0.48%

NASDAQ -0.29%

A flat day all round.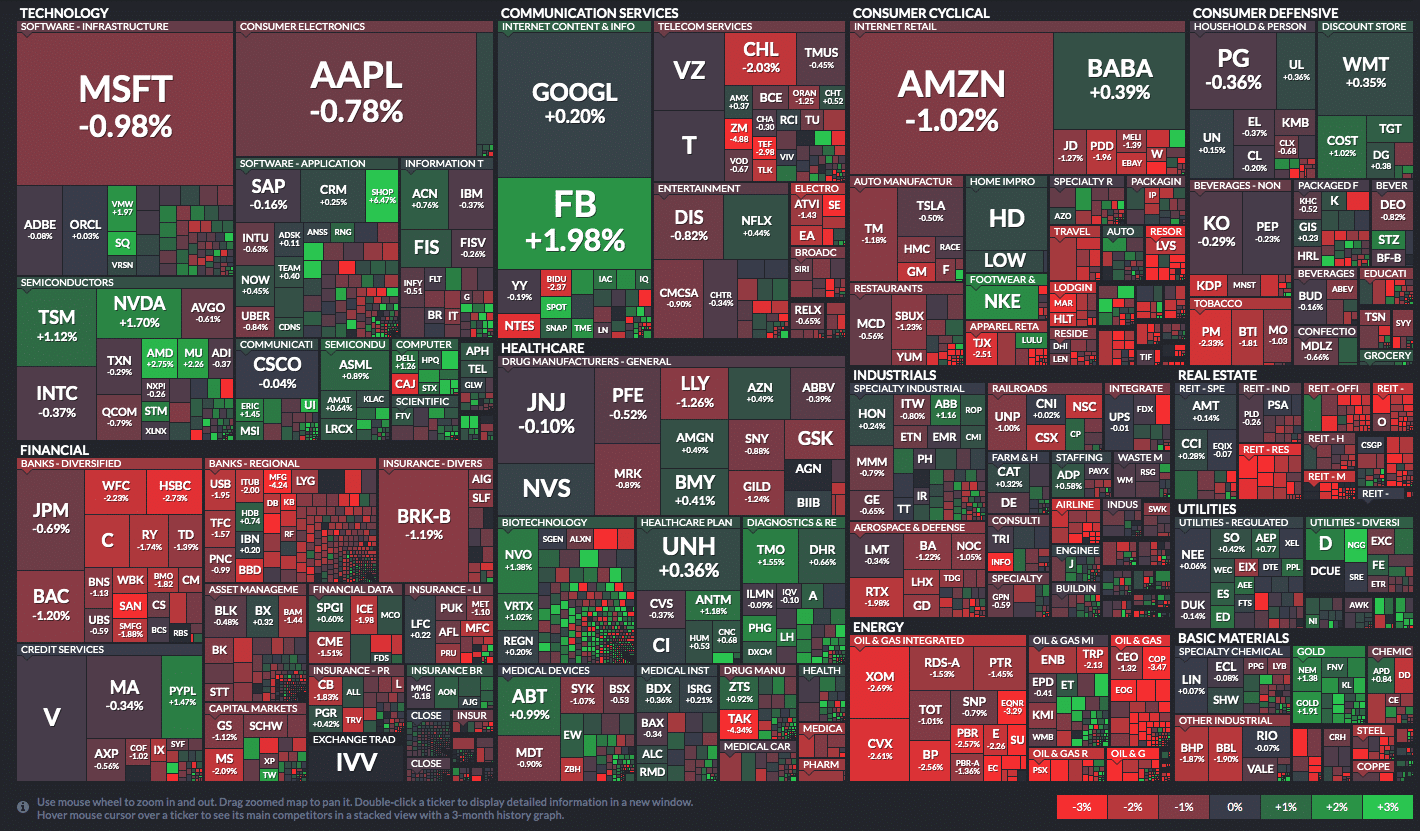 Today

20:50


Google Closer to Fitbit Takeover

$GOOGL: +0.50% $1465. 96

Google is edging closer to buying Fitbit after it addressed competition and data concerns according to Reuters.

It is now expected to win EU approval after a four-month investigation into the acquisition was opened in August.

The deal was first announced back in November 2019.
Today

20:21


Nikola Shares Fall

$NKLA: -5.13%  $18.31

Nikola shares have continued to fall again today after Hindenburg Research took another swipe at the company via its Twitter account before the open today.

You can view the tweets here…
Today

20:18


Peloton Shares Rise With Coronavirus Case Count

$PTON: +4.25% $101

Peloton shares are up over 4% as coronavirus cases continue to rise, fuelling the workout from home trend.

Will its stock close above $100?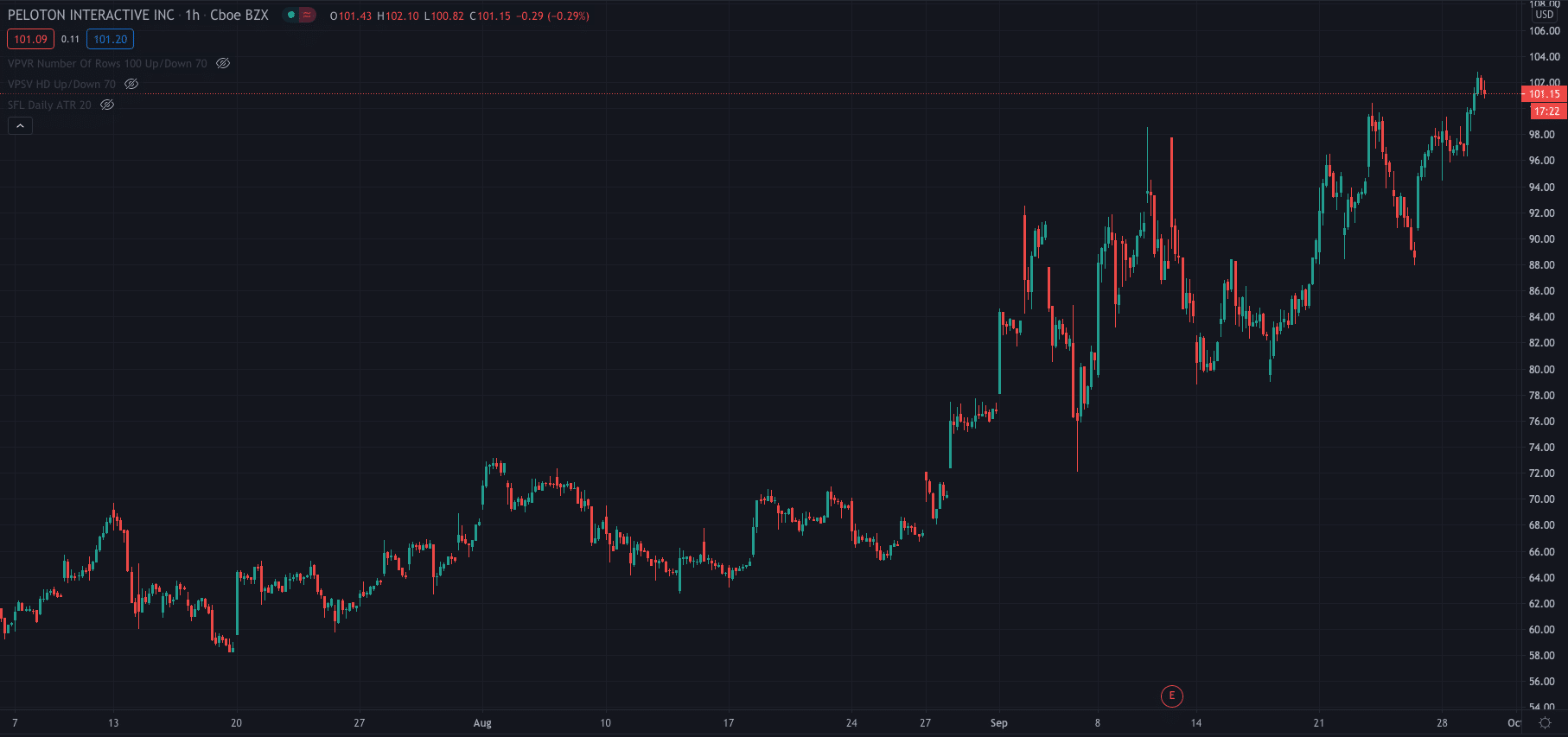 Today

17:12


European Equities Closing Prices...

Here's how some of the European indexes closed today…

FTSE 100     -0.51%   5,897

DAX              -0.35%   12,825

STOXX 50   -0.28%   3,214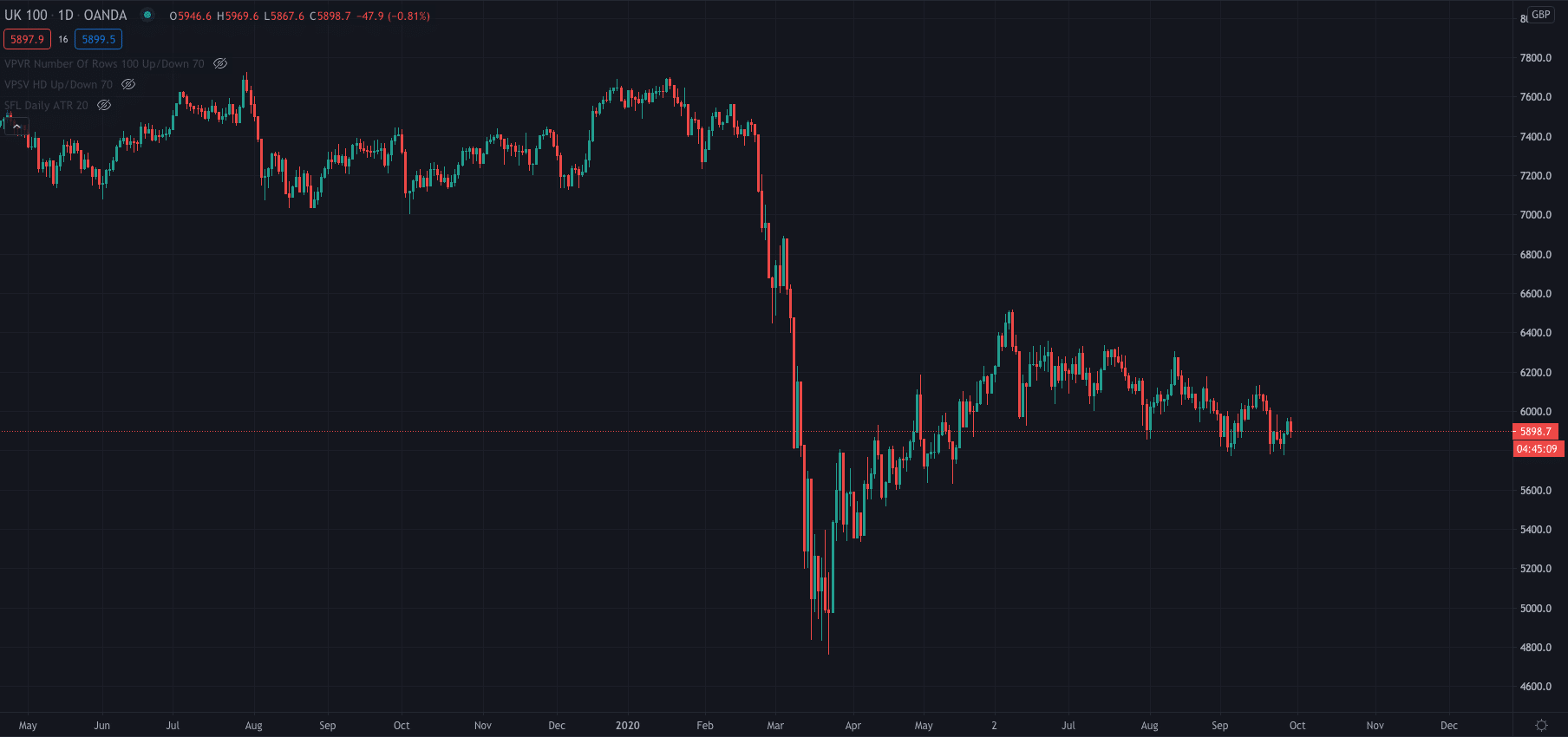 Today

15:33


Beyond Meat Shares Up 10%...

$BYND +10% $166.33

Beyond Meat shares are up 10% at $166.33 after the company announced a "major expansion" of its products in Walmart. The company will triple distribution to more than 2,400 Walmart locations in the US.
Today

14:49


European & US Equities

Here's how equity markets are performing so far today…

FTSE 100    -0.38%

DAX             -0.22%

STOXX 50   -0.09%

DOW            -0.10%

S&P 500      -0.05%

NASDAQ     +0.09%
Today

12:38


Aptorum Group Shares Surge Over 1400%

Biopharmaceutical company Aptorum Group (NASDAQ: APM) announced it will launch Aptorum Innovations, an infectious disease liquid biopsy diagnostics subsidiary sending its stock price surging over 1,400% premarket.

Click here for the full story.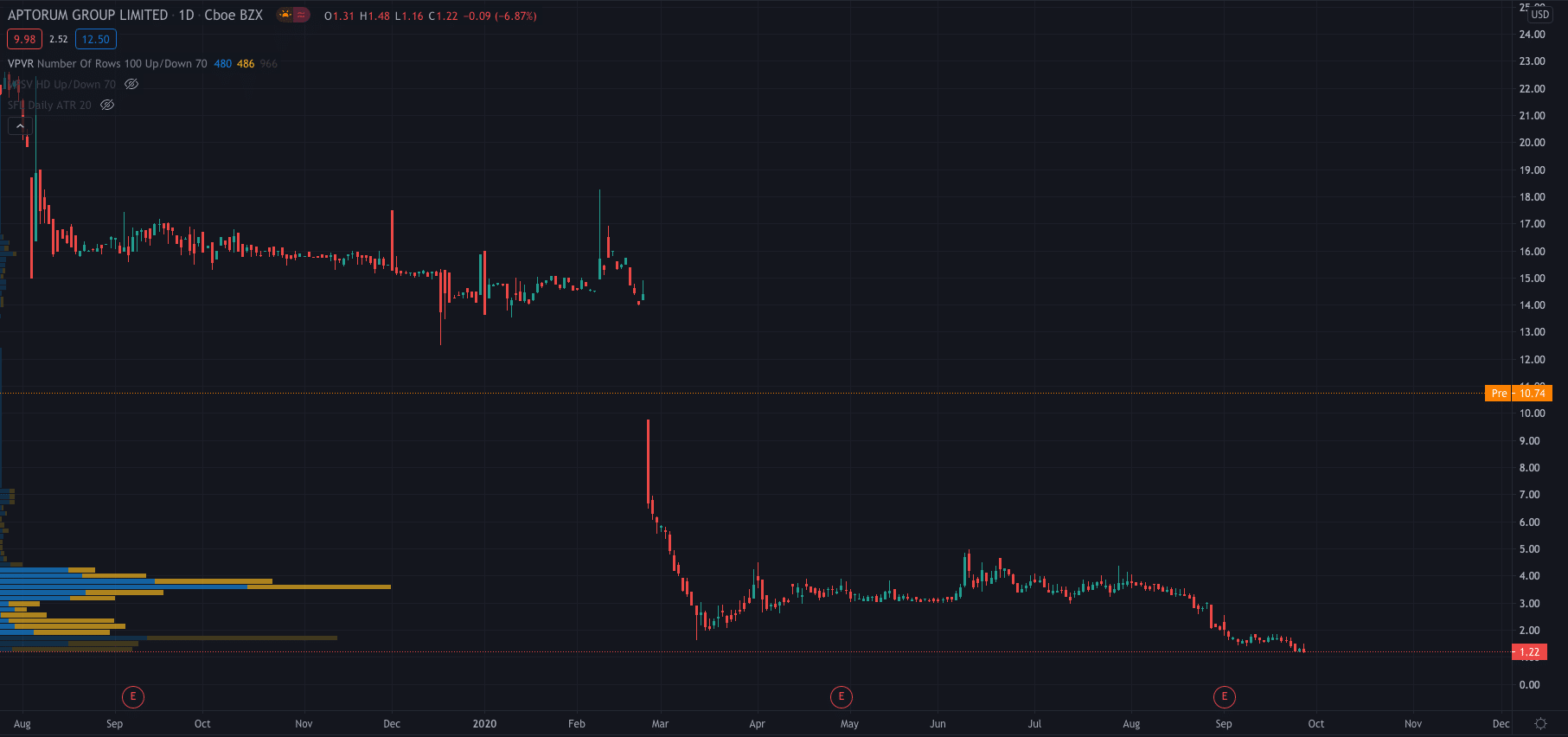 Today

11:21


Nokia Shares Fall Despite BT Deal

Shares of Nokia Oyj (HEL: NOKIA) have fallen despite the company signing a new deal with BT Group to become the largest equipment supplier for its 5G Radio Access Network.

Here is the full story: NOKIA SHARE PRICE FALLS DESPITE HUGE BT GROUP DEAL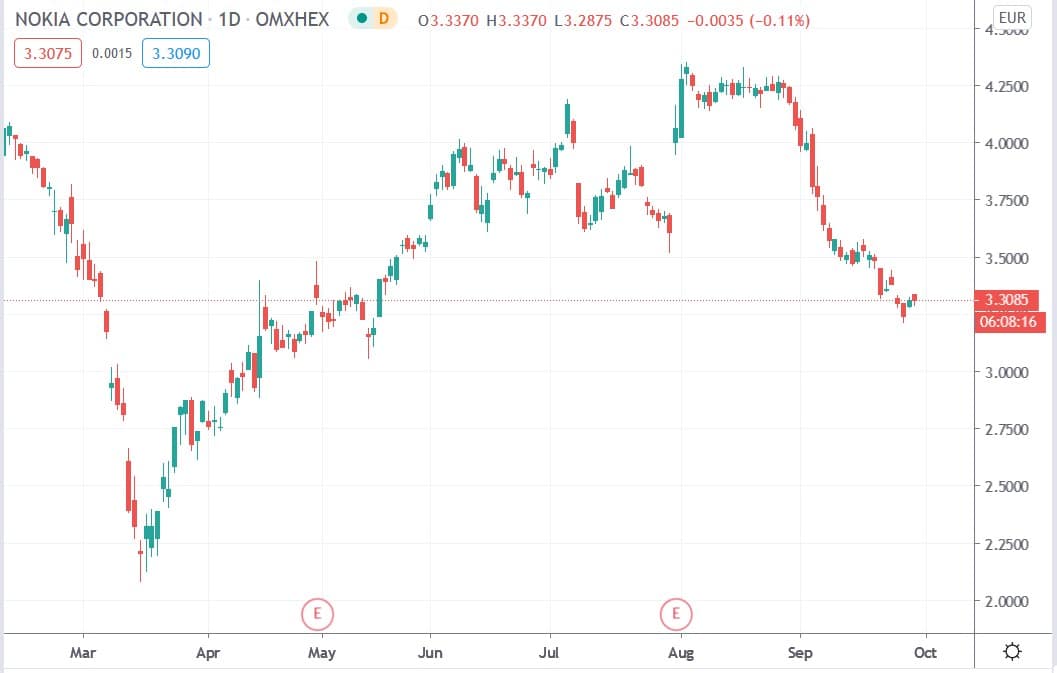 Today

09:14


Synairgen, Clinigen Deal...

Synairgen shares are trading over 2% higher after the company announced an agreement with Cllinigen to launch a Managed Access Program for Synairgen's inhaled formulation of interferon beta which could be used to treat hospitalised COVID-19 patients.

Clinigen shares are up 2.31%…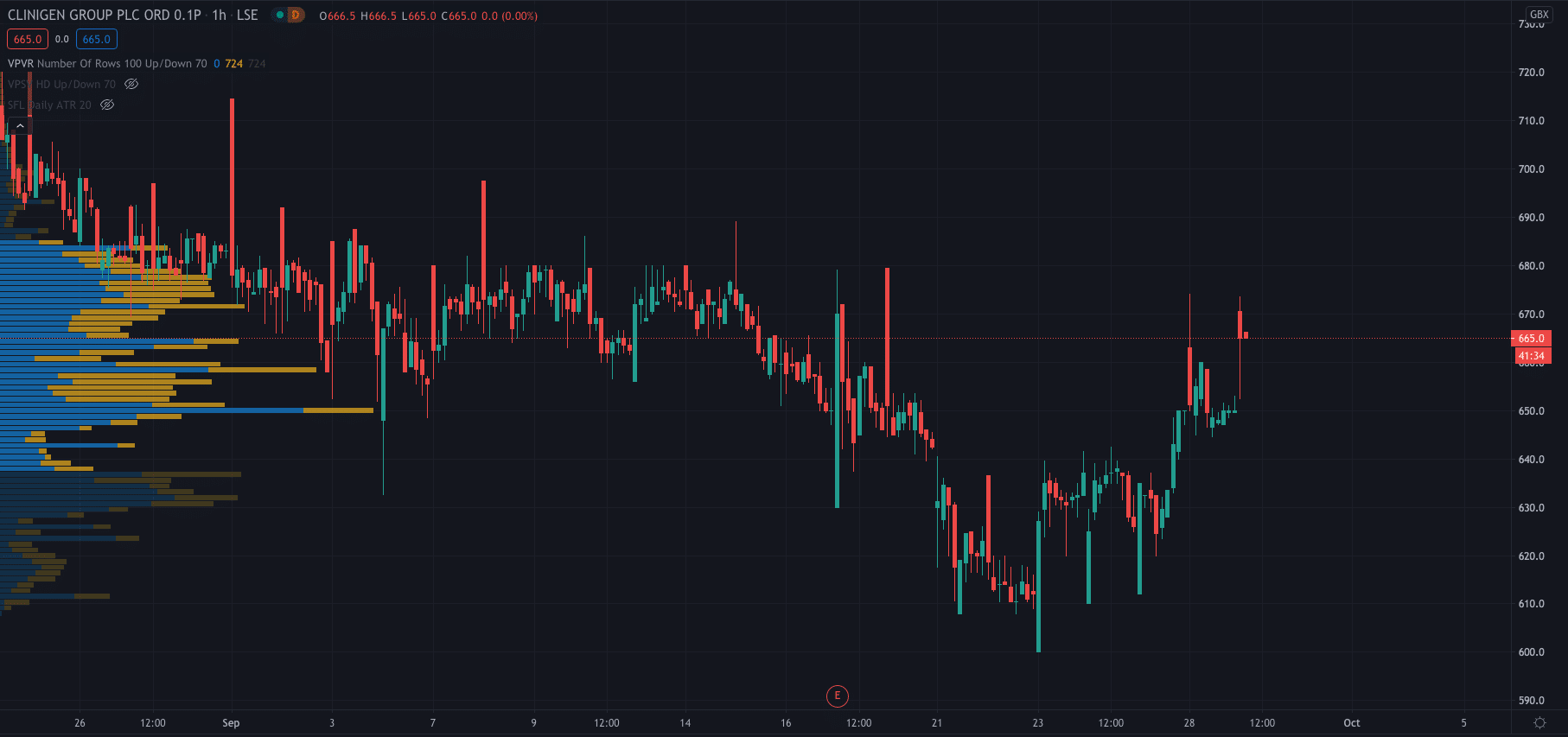 Today

08:24


Total Acquire Blue Point London

LON: TTA

Total will acquire Blue Point London from Bollore Group. The transaction means that Total will take over the management and operation of Source London, an electric vehicle charging network in the city that has over 1,600 on-street charge points.
Today

07:40


Preview

Good morning everyone…

-Asian equity markets traded mostly higher overnight

-Hindenburg Research released a new set of tweets aimed at Nikola and its founder Trevor Milton stating that the Nikola brand has "gone from tarnished to toxic"

-According to some reports, a Brexit agreement is edging closer with The Times claiming that they will enter the 'final stage' this week after both sides made concessions

-In FX markets, risk-on currencies are trading slightly higher this morning

-On the calendar today we have eurozone consumer confidence, German inflation, and the Fed's Harker and Williams speaking along with the Bundesbank's Mauderer.