Latest

21:05


US Markets Close

DOW         +1.20%

S&P 500   +0.78%

NASDAQ  +0.74%

After an up and down sort of day, US equities close higher.
Today

20:35


Moderna CEO On COVID-19 Vaccine

$MRNA: -0.33% $70.26

Moderna's CEO Stephane Bancel has said that the company doesn't intend to submit is coronavirus vaccine Phase 3 trial data before November the 3rd.
Today

20:13


Datadog and Microsoft Announce Strategic Partnership

$DDOG $MSFT

Datadog shares are up over 13% to $103.04 following the announcement of a new strategic partnership with Microsoft Azure.

"As part of this launch, Datadog will now be available in the Azure console as a first-class service. This means that Azure customers will be able to implement Datadog as a monitoring solution for their cloud workloads through new streamlined workflows that cover everything from procurement to configuration," the Datadog press release stated.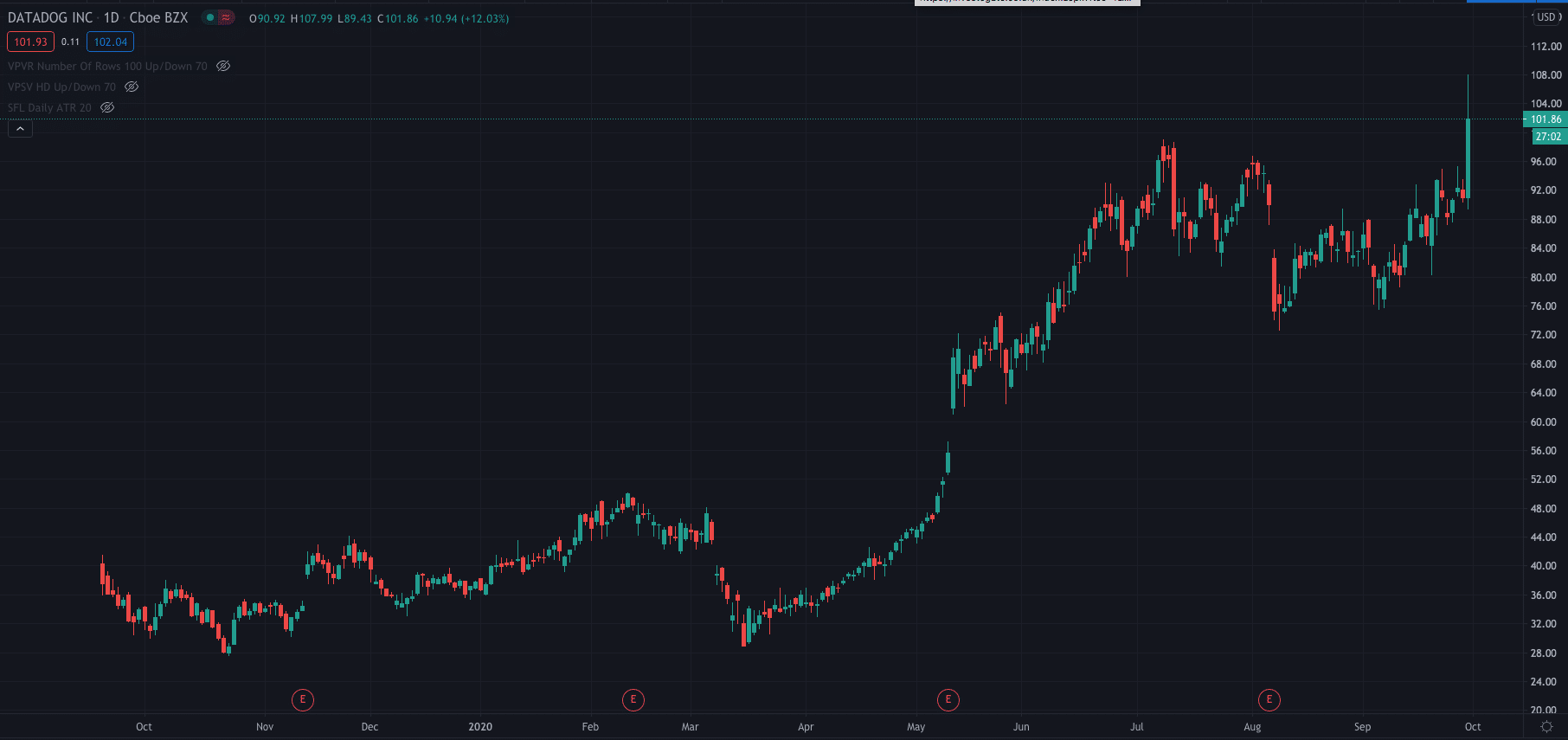 Today

17:58


Tesla Shares Rise 2%

$TSLA

Tesla shares are up 2.19% at $428.24 after earlier reports that the company reached record delivery volumes last week.

Via a tweet from @PriapusIQ
Today

17:18


Shell Shares Fall...

Shells London-listed shares started the day positive, but they have ended over 2% lower at 963.9p after the company revealed plans to cut up to 9,000 jobs.

The full story is here: SHELL SHARES RALLY 2.25% ON PLANS TO CUT 9,000 JOBS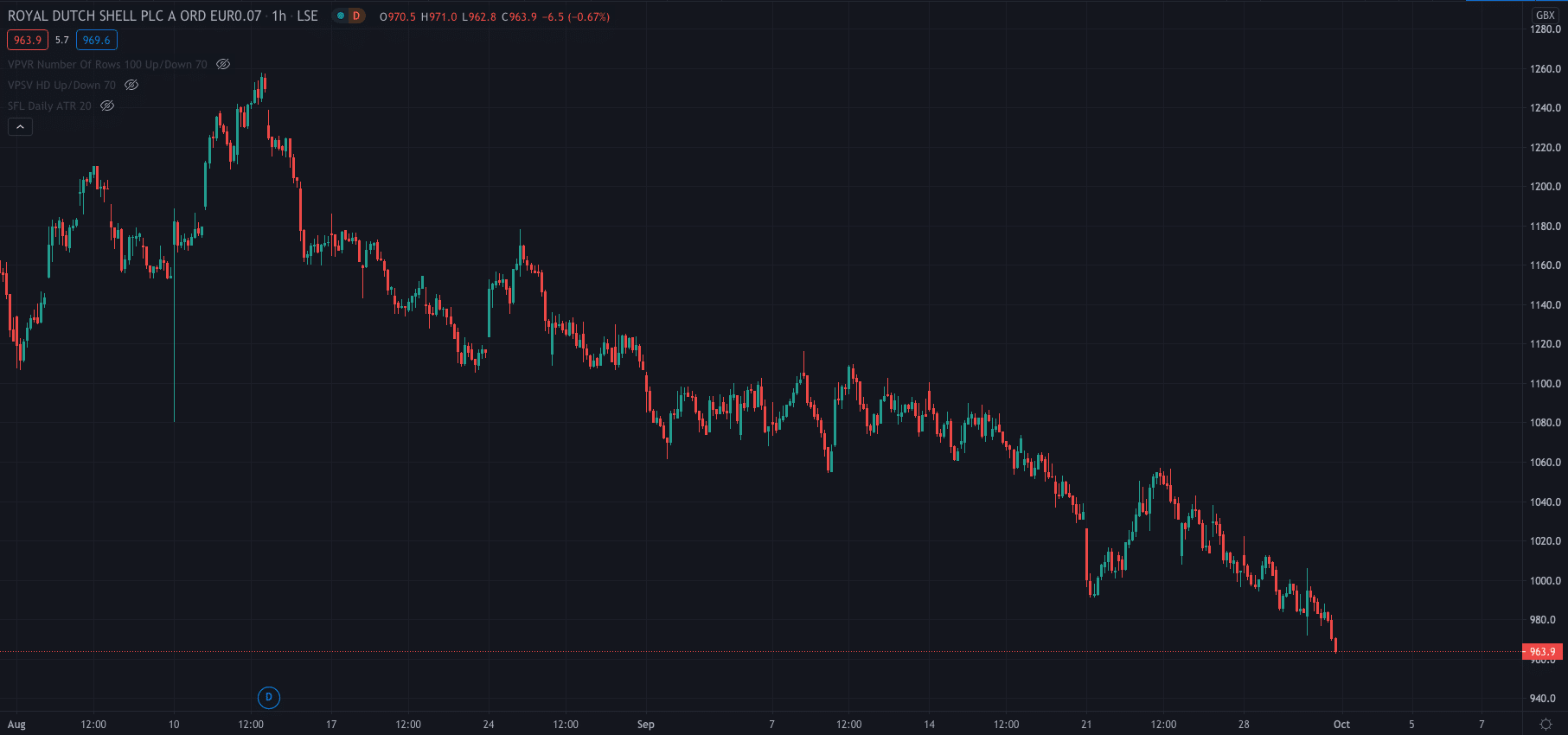 Today

17:08


European Equities Close

Here are the closing prices for some of the European indexes…

FTSE 100       -0.53%  5,866

DAX                -0.51%  12,760

STOXX 50     -0.64%  3,193

IBEX 35         +0.04% 6,716

CAC 40           -0.59%  4,803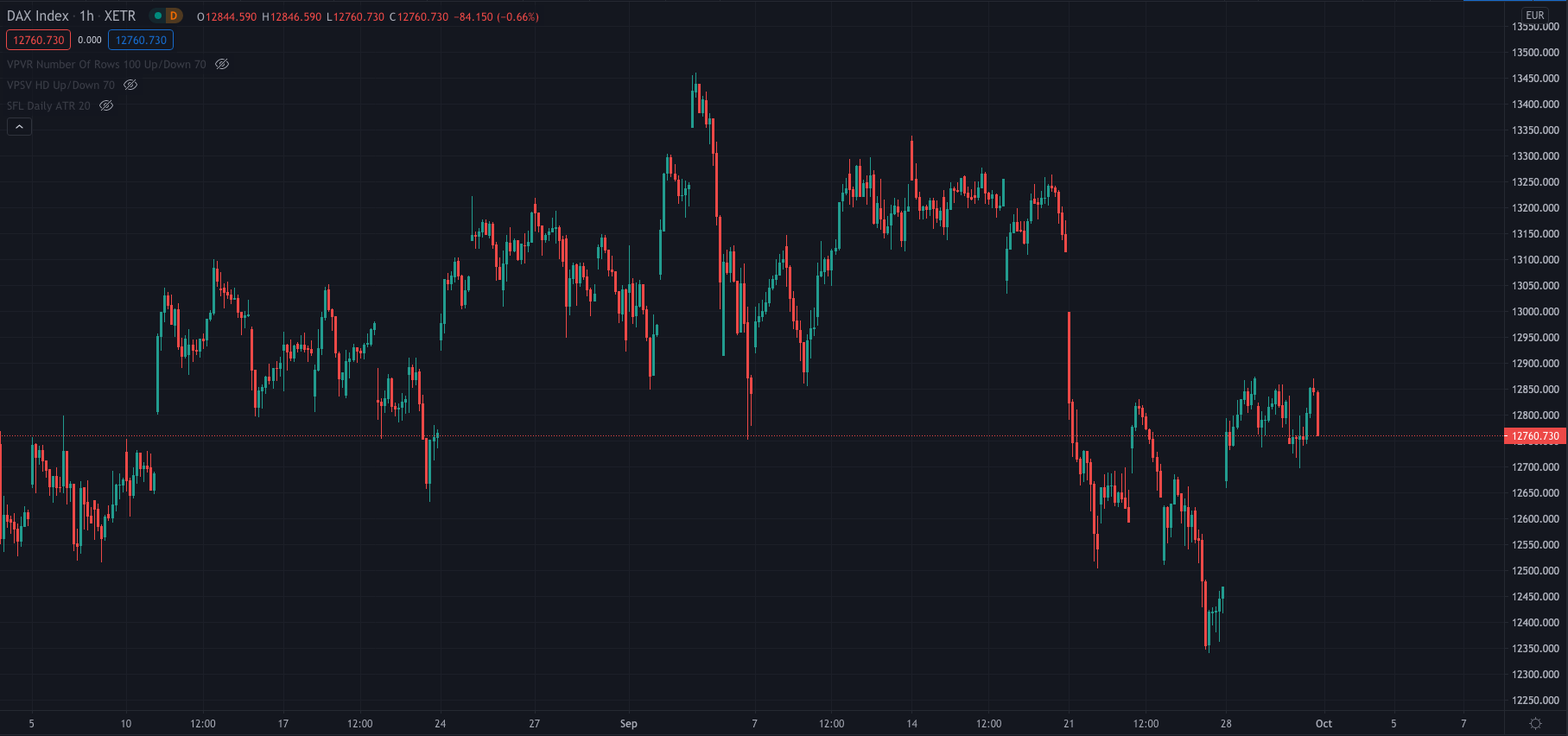 Today

16:21


US Stock Gainers

CTI Biopharma (CTIC) +109.90% – CTI BIOPHARMA (CTIC) STOCK SURGES OVER 175%, HERE'S WHY…

Wanda Sports Group (WSG) +33.33%

Genetron Holdings (GTH) +24.64%

Nikola Corp (NKLA) +12.98%
Today

14:15


Nikola Shares Up 3%

$NKLA (Premarket): 3.49% $18.50

As we approach the opening of the US markets Nikola Corp shares are up 3.5% at $18.50 after the company released a statement setting out its "strategy and vision to deliver innovative technology, energy and transportation solutions."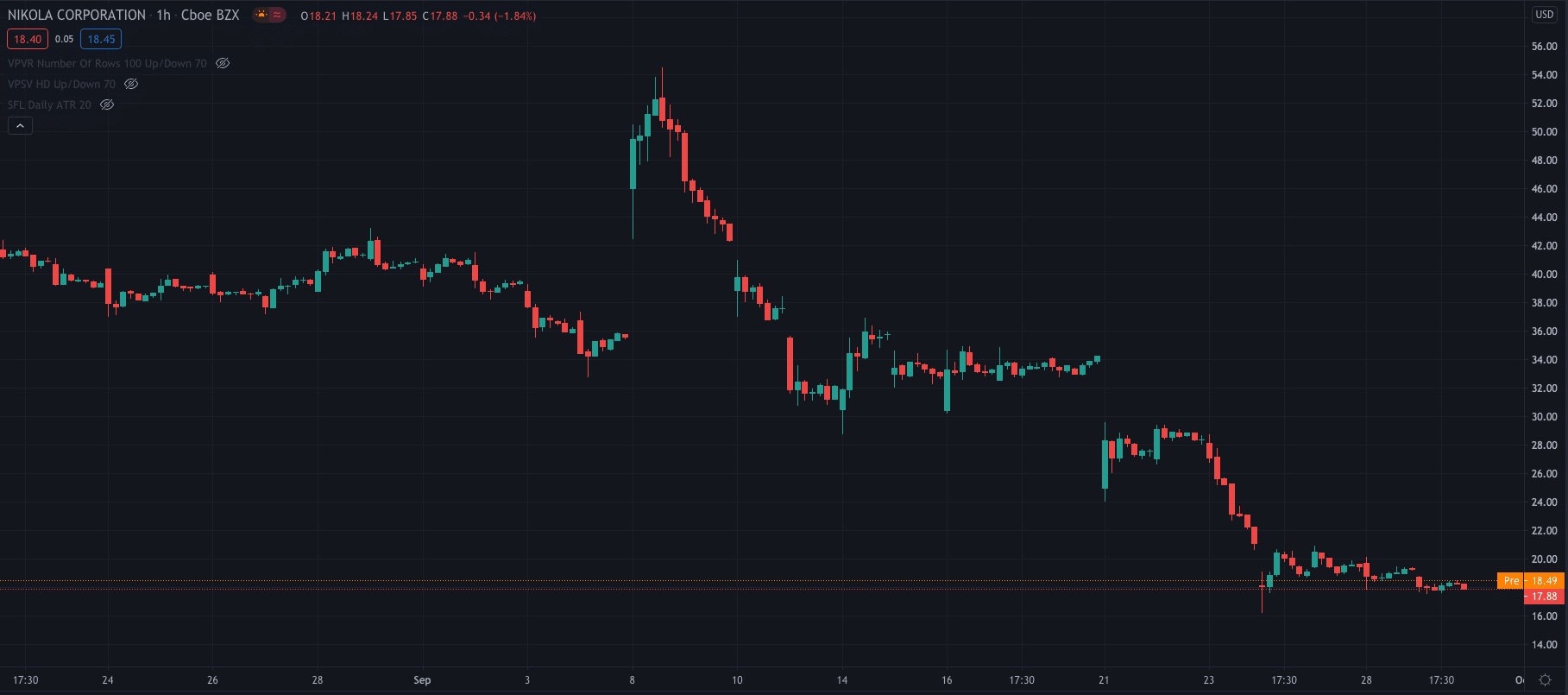 Today

1321


Tesla Model 3

$TSLA (Premarket): +0.69% $421.95

Tesla, Inc. will roll out China-made Model 3 vehicles with lithium iron phosphate batteries according to sources: Tweet via @HammerstoneMar3
Today

11:47


G4S Shares Up 3%

G4S shares have surged after news came out that Canadian firm Garda World have offered 190 pence for each G4S share.
Today

11:19


UK Stock Gainers

Orosur Mining (OMI) +104% – OROSUR MINING SHARES SURGE OVER 70% AFTER ANZÁ PROJECT UPDATE

888 Holdings (888) +28.91% – Reported H1 2020 results

Yu Group (YU) +27.50% – Reported H1 results

Phoenix Global (PGR) +25.38%

Valirx (VAL) +19.49%
Today

10:05


Boohoo Shares Up on H! Profit Growth

Shares of Boohoo Group PLC (LON: BOO) have surged 3.12% higher after the company released its H1 2020 results indicating that its revenues in the six months ended August 31 rose 45%…

Here is the full story: BOOHOO SHARE PRICE SURGES ON 51% H1 PROFIT GROWTH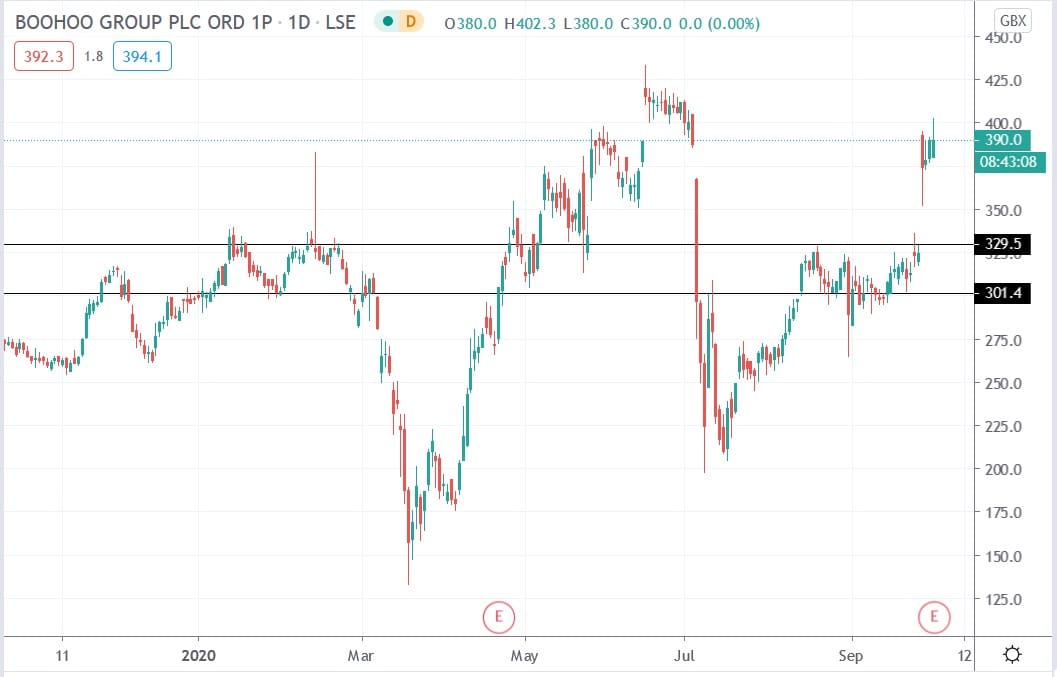 Today

08:29


Caesars To Acquire William Hill

Caesars and William Hill have announced an agreement that will see Caesars acquire William Hill for approximately £2.9 billion.

Under the terms of the deal, William Hill shareholders will be entitled to receive 272p per share.
Today

07:45


Preview

Morning all…

-Asian indexes traded mixed overnight

-The US presidential debate was the main topic of conversation with most reports describing it as chaos and a mix of opinions on who won

-US equity futures fell after the debate with the S&P, DOW, and NASDAQ all down over 1%

-The UK governments Internal Market Bill was approved by the House of Commons

-Disney has said they will let go 28,000 workers due to the coronavirus pandemic

-General Motors will not finalise its deal with Nikola by tomorrow according to a report by CNBC, discussions between the two companies are ongoing

-Shell has announced job reductions of 7,000 to 9,000 by the end of 2022

-In FX markets the US dollar has made some gains so far this morning with the EUR/USD trading at 1.1729

-On today's calendar we have already seen UK GDP figures. Still to come is  German unemployment, Canadian GDP, and US GDP