Latest

21:05


US Equities Fall

US equities have followed their European counterparts in closing the day lower…

DOW          -0.89%
S&P            -0.33%
NASDAQ   -0.06%
Today

20:29


CNOOC Stock Plummets

Shares of CNOOC Limited (NYSE: CEO) have plummeted premarket on Monday after reports revealed that the Trump administration is set to add the offshore oil and gas producer to a blacklist of suspected Chinese military companies.

CNOOC STOCK PLUMMETS – COMPANY SET TO GO ON DEFENCE BLACKLIST ACCORDING TO REUTERS

CNOOC shares are currently down 18.69% at $99.22.
Today

19:33


US Stock Performance

As US stocks fall, the energy sector seems to be taking the biggest hit…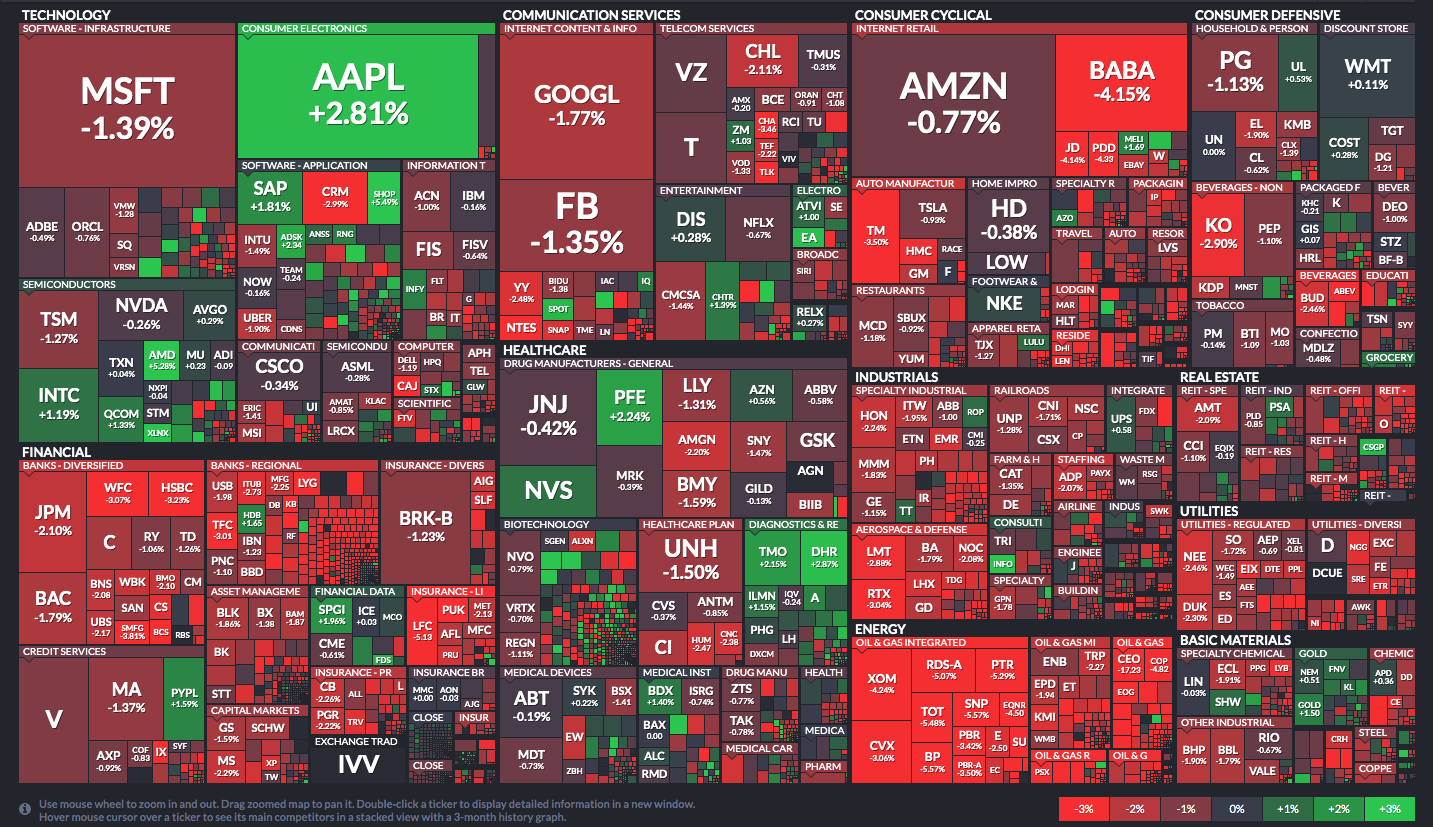 Today

17:07


BAE Shares Close the Day Flat

Shares of BAE Systems plc (LON: BA) surged higher today before closing flat after the company announced that it had won a government contract worth £2.4 bn to supply the UK's armed forces with munitions that could protect 4,000 British jobs.

BAE SYSTEMS SHARES SURGE ON £2.4BN UK GOVT MUNITIONS SUPPLY DEAL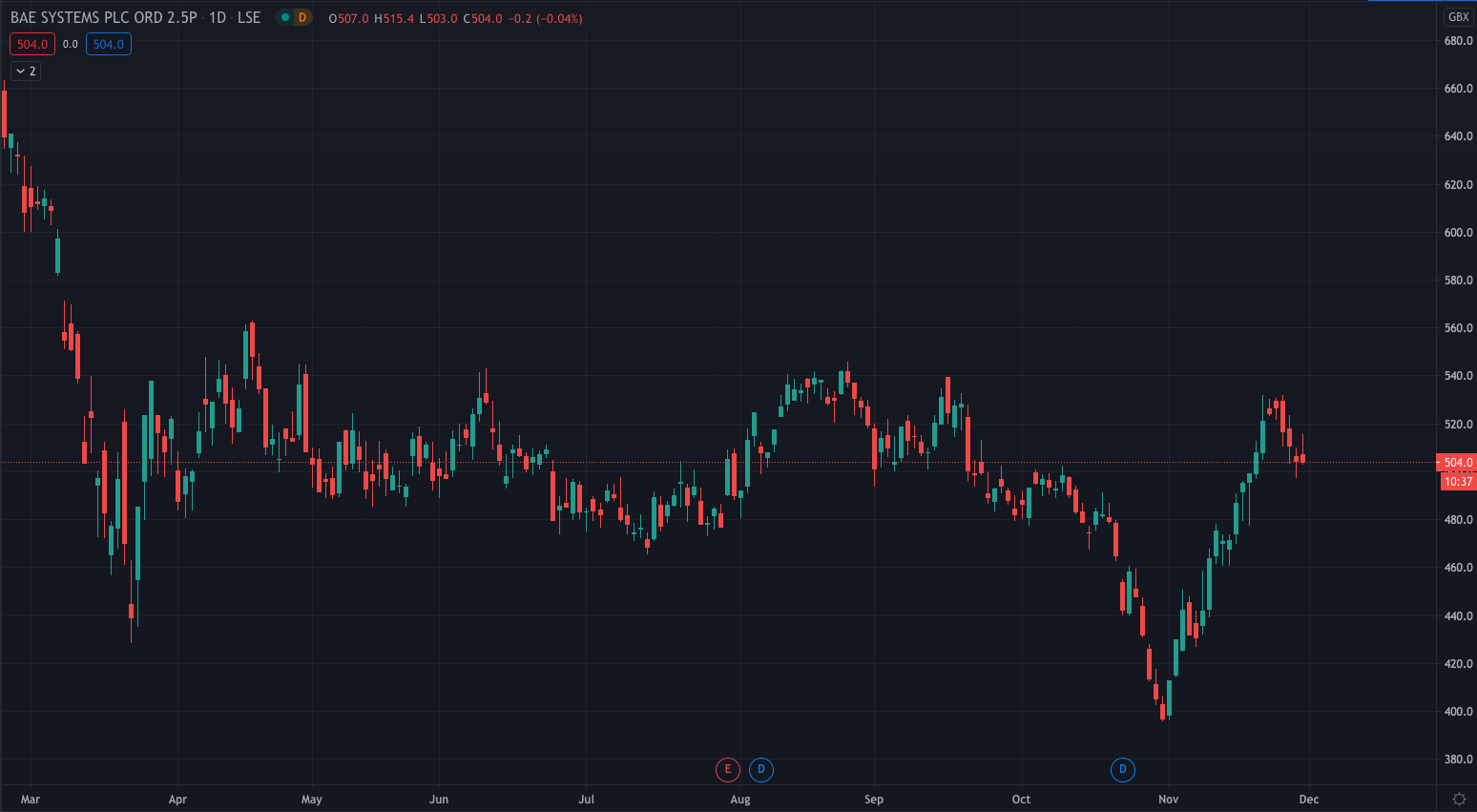 Today

16:37


European Equities Close Lower

FTSE 100    -1.66%
DAX             -0.34%
STOXX 50  -1.15%
IBEX 35      -1.52%
CAC 40        -1.42%
Today

16:18


Kandi Stock Plummets After Hindenburg Report

Shares of Chinese battery and electric vehicle manufacturer Kandi Technologies (NASDAQ: KNDI) have plunged over 24% so far today, and they may be set to fall further after short-seller activist firm Hindenburg Research released a report on the company.

Kandi shares are currently down 16.67% at $11.35.

KANDI TECHNOLOGIES STOCK PLUMMETS, HINDENBURG REPORT MAY SEE IT FALL FURTHER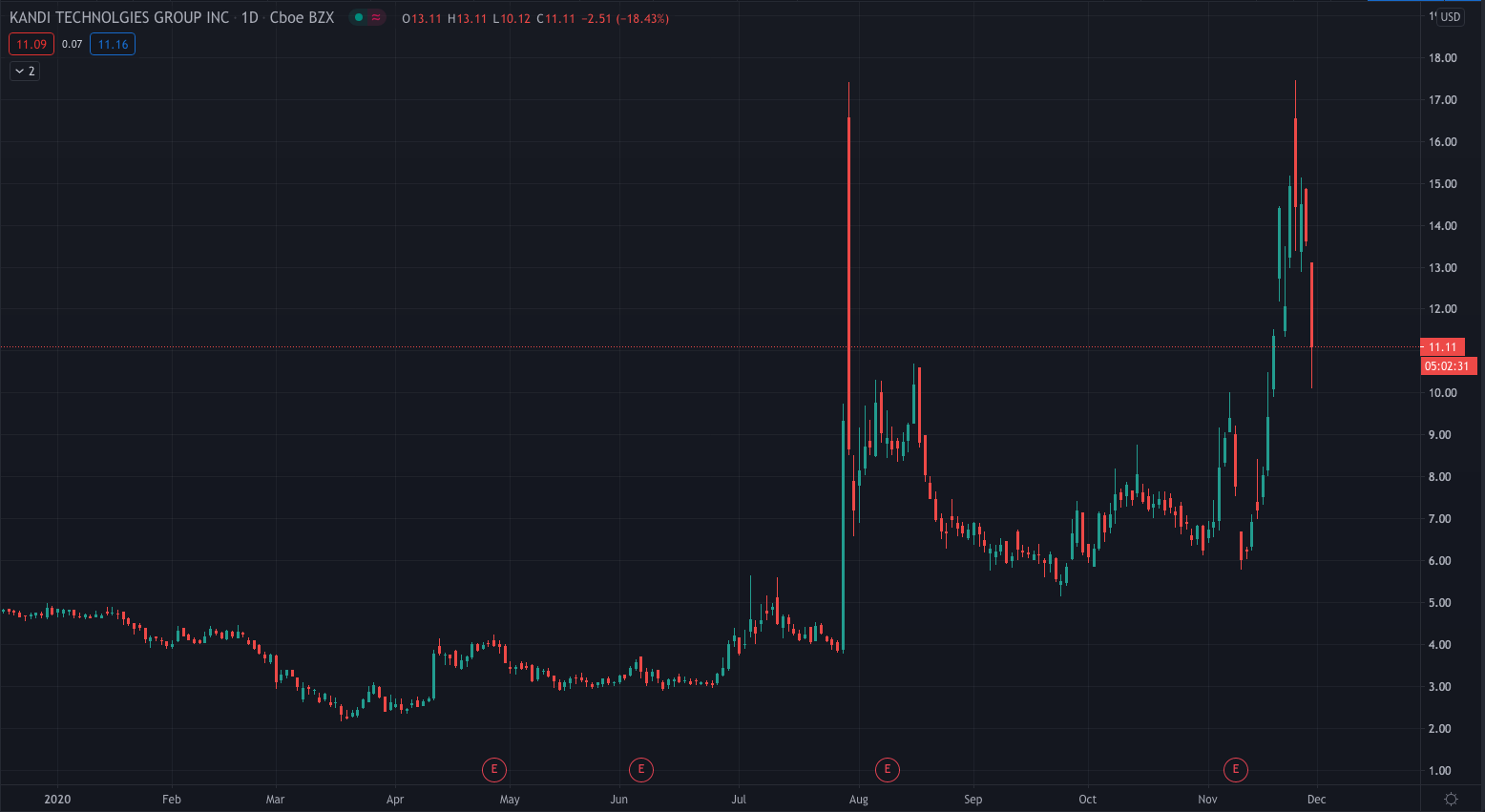 Today

15:15


Nikola Shares Plummet

Shares of Nikola Corp are down 23.77% at $21.29 after General Motors announced that it is giving up an equity stake in the company and both sides said they are stopping plans to build Nikola's consumer pickup truck, Badger.

Only a couple of months ago the two companies announced a deal that gave GM an 11% stake in Nikola. However, after a report from Hindenburg Research branding the company fraud, the talks became complex.

The report has led to investigations by the Department of Justice and SEC, with Nikola saying they are fully cooperating with the agencies.
Today

14:36


Sunesis Pharmaceuticals Merge With Viracta Therapeutics

Shares of biopharmaceutical company, Sunesis Pharmaceuticals (NASDAQ: SNSS) are rallying premarket on Monday after the company said it has entered into a definitive merger agreement with Viracta Therapeutics, a private precision oncology company.

Sunesis shares are currently up 32% at $1.98 after opening up at $2.07.

SUNESIS PHARMACEUTICALS STOCK SURGES AFTER VIRACTA THERAPEUTICS MERGER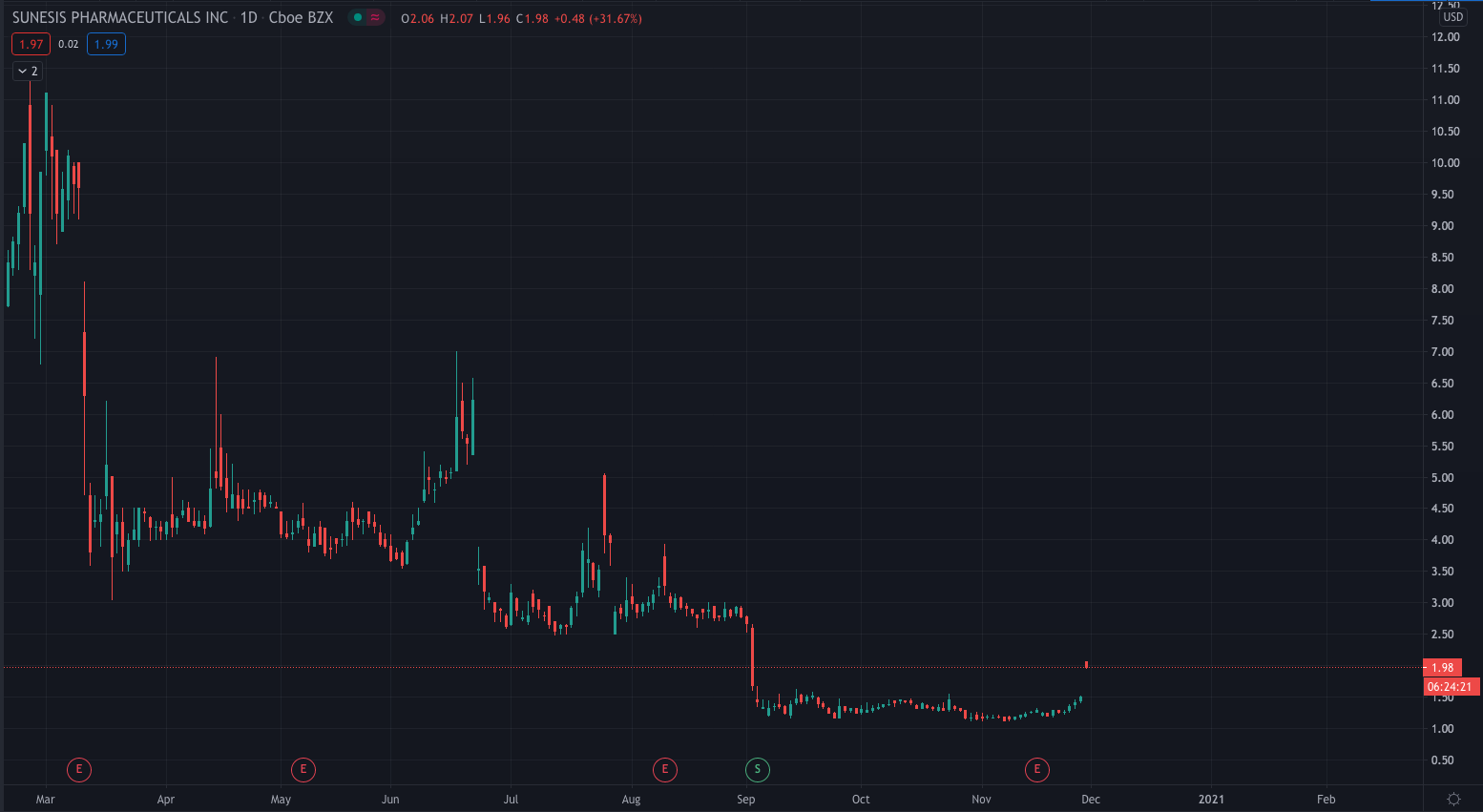 Today

14:32


US Equities Mixed

DOW         -0.60%
S&P           -0.21%
NASDAQ +0.27%
Today

14:21


Salesforce To Buy Slack

According to a report by CNBC, Salesforce's deal to buy Slack is expected to be announced on Tuesday after the markets close.

CNBC said that sources informed its reporter, David Faber, that the deal is expected to be half cash, half stock. Salesforce is also expected to report its quarterly earnings on Tuesday.

While Salesforce shares are unmoved premarket, Slack looks set to open up over 8% higher at $44.24.
Today

13:44


Quantumscape Stock Rallies

Ahead of the US opening bell, Quantumscape Corp, a battery startup, shares are trading at $39.20, +58%.

The company, which is backed by VW and Tesla co-founder JB Straubel only went public on Friday after merging with blank cheque company Kensington Capital Acquisition Corp.
Today

12:43


JD Sports Shares Rally

Shares of JD Sports Fashion PLC (LON: JD.) soared over 7% today after reports emerged that the company is pulling out of talks with Debenhams administrators.

JD SPORTS SHARE PRICE GAINS 7% AFTER COOLING INTEREST IN DEBENHAMS TAKEOVER
Today

12:29


S&P Global to Buy IHS Markit

S&P Global has agreed to buy IHS Markit in a deal that values the data provider at $44bn.

The deal will be 2020's biggest merger and creates a powerhouse in the ever-competitive financial information market.

S&P Global shares are down 2.80% premarket while IHS Markit shares are up 4.02% at $96.30.
Today

10:03


Tremor International Shares Rally

Advertising technology company Tremor International (LON: TRMR) said that it expects trading for the year to be significantly ahead of its previous guidance in a trading statement released by the company on Monday morning.

TREMOR INTERNATIONAL (TRMR) SHARES RALLY 30% AFTER UPGRADING REVENUE GUIDANCE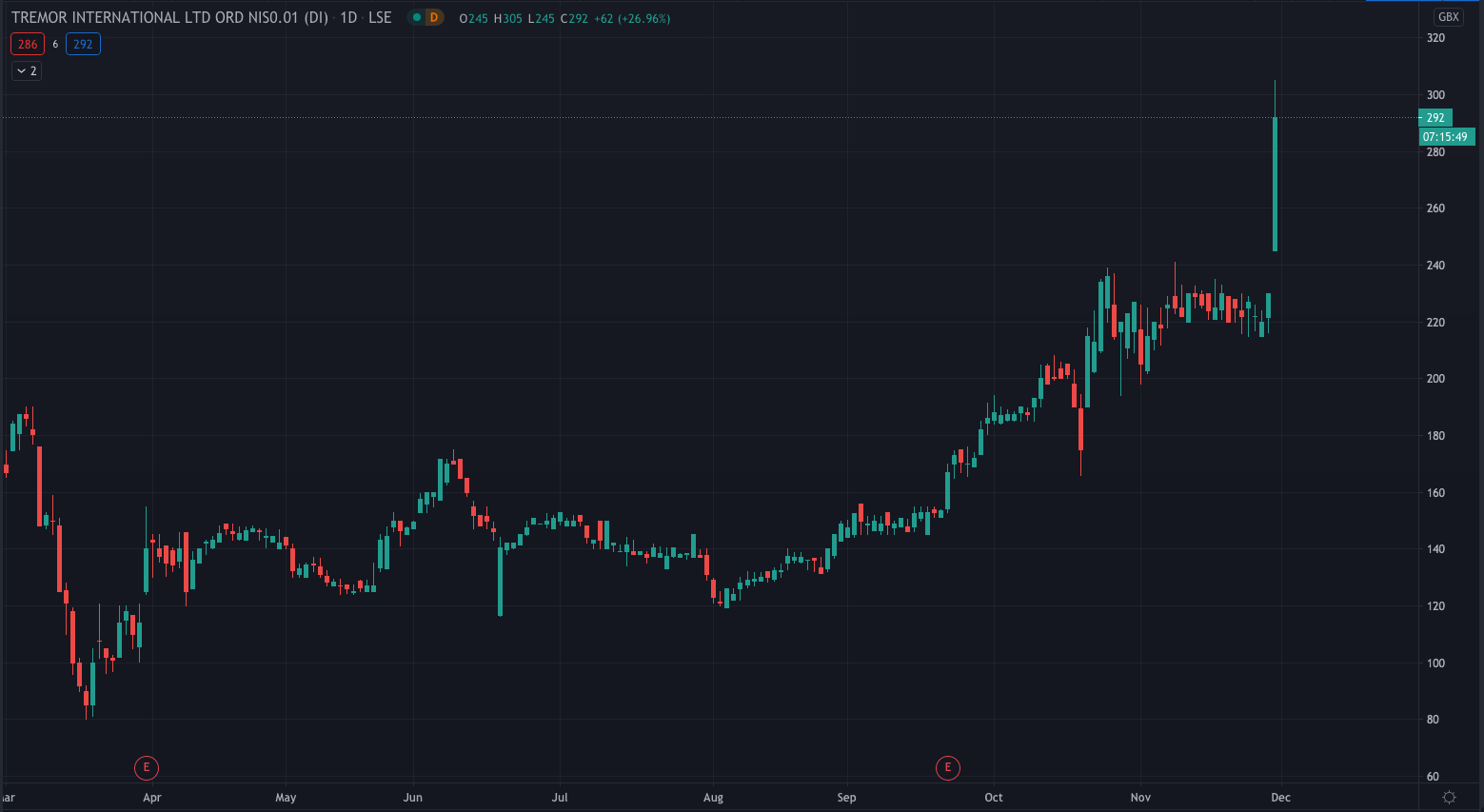 Today

08:22


European Equities Lower

European equities started the day lower, although, the FTSE is now up on the day.

FTSE 100   +0.07%
DAX            -0.20%
STOXX 50 -0.38%
IBEX 35     -1.03%
CAC 40      -0.46%
Today

07:50


Morning Recap

Good Morning…

Equities
Equity markets in the APAC region traded lower overnight while European and US index futures are down also.

COVID-19
According to reports, the UK is set to approve the Pfizer-BioNTech vaccine within days, meaning it is set to become the first western country to approve a vaccine.
The UK government has promised that the three-tier restrictions set to be put in place on Wednesday, will expire in February.
In Europe, Germany has passed one million cases. However, they, along with France are starting to regain control of the spread.
The US has hit four million monthly Covid cases.

Brexit
UK Foreign Secretary Dominic Raab said the EU ad UK are entering "the last week or so" of "substantive".
Face to face talks is set to continue in London.

OPEC
OPEC+ met in a last-minute meeting yesterday but couldn't reach an agreement on whether to delay January's output increase. OPEC is set to meet today with OPEC+ meeting again tomorrow.

Stocks
HSBC is deliberating whether to exit US retail banking operations. 
Tesla has been given the go-ahead to sell its Shanghai-made Model Y in China.
Companies reporting earnings today include Zoom, Arco, and Adient.

Economic calendar
On the calendar today we have UK mortgage approvals, German inflation, and the US pending home sales.