Latest

21:05


US Equities Close
DOW: -0.15%
S&P: +0.20%
NASDAQ: +0.50%
Today

19:52


US Stock Performance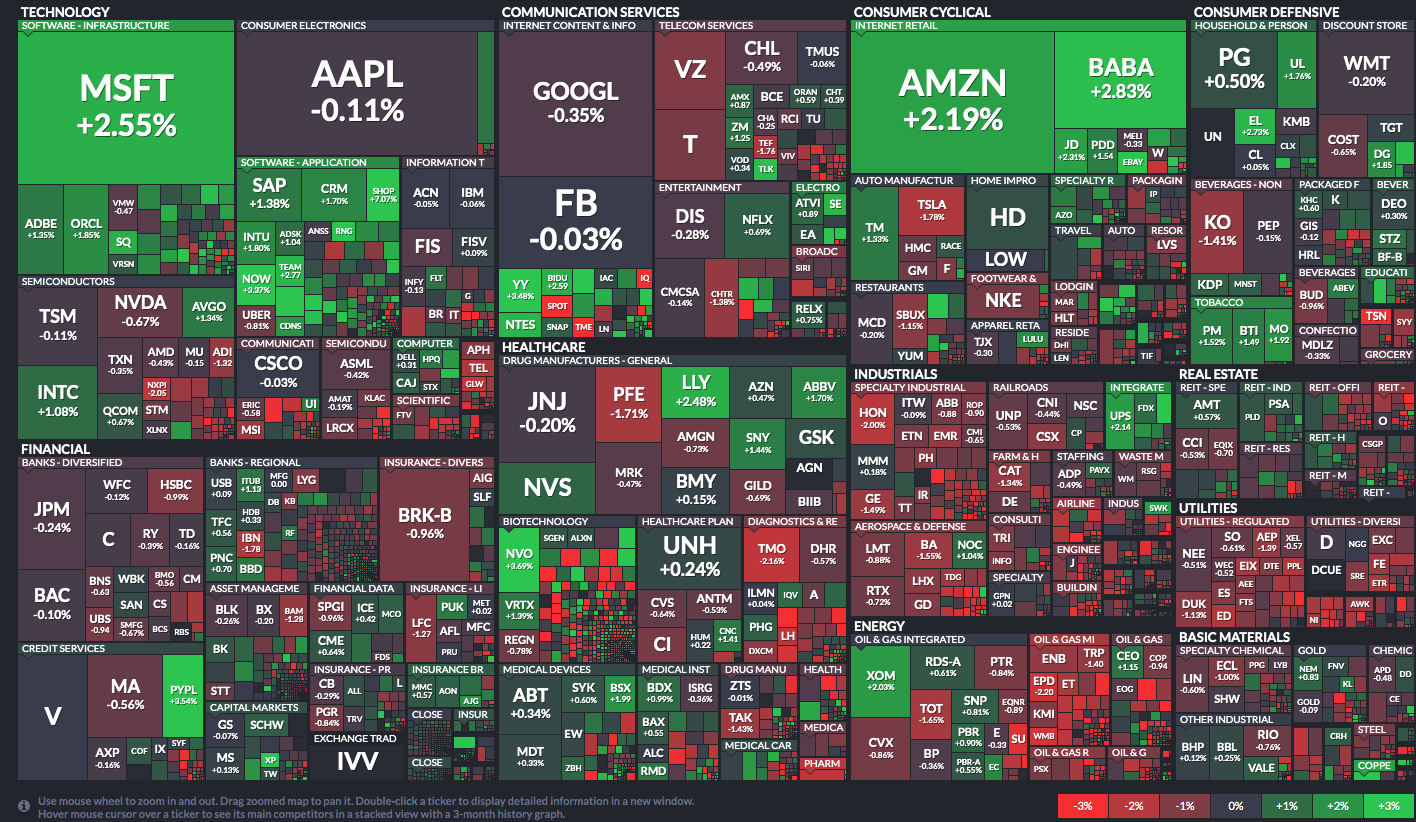 Today

16:35


European Equities Close
FTSE 100: +0.89%
DAX: +1.53%
STOXX 50: +0.60%
IBEX 35: -0.23%
CAC 40: +0.31%
Today

16:20


Facebook To Help Epic Games in Apple Antitrust Lawsuit

Facebook says it will help Epic Games in its antitrust lawsuit against Apple.

In a press release today the social media giant said: "Facebook is committed to providing relevant information in the Epic Games litigation regarding how Apple's policies have adversely impacted Facebook and the people and businesses who use our services. Facebook agrees that it is critical for the Court to understand the broader implications of the unfair policies that Apple imposes on iOS developers, among many other businesses."
Today

16:12


Canadian Overseas Petroleum Limited

Shares of the Canadian Overseas Petroleum Limited (LON: COPL) today surged 50% after the company announced a deal to acquire private US oil and gas company Atomic Oil & Gas LLC, which will transform it into a producer, with a meaningful and valuable operation.

Full Story: COPL SHARES SURGE 76.8% ON ATOMIC OIL & GAS LLC ACQUISITION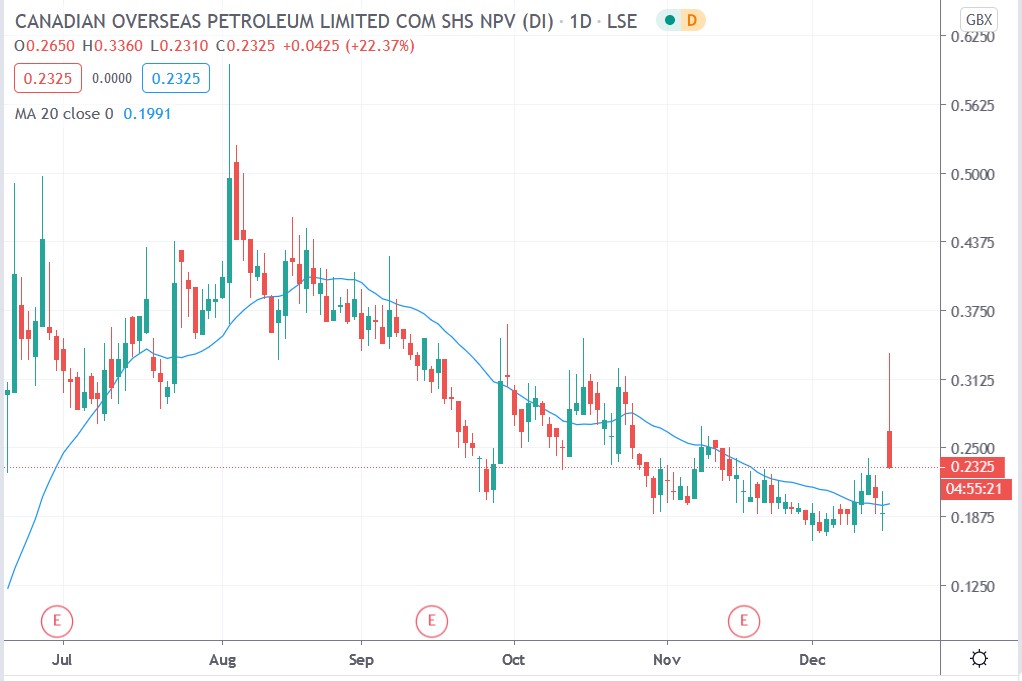 Today

15:25


Fiverr Shares Fall

Fiverr shares are down after an article released by The Information said that Facebook is to let users book services through its app, in a move that could position the social media giant as a competitor to Fiverr and other gig economy marketplaces.

Fiverr (NYSE: FVRR) -3.54% $198.56
Today

15:05


Aethlon Shares Surge

Medical device technology company Aethlon Medical (NASDAQ: AEMD) shares are surging premarket on Wednesday after the company said the first patient has been treated in its first-in-human visibility Early Feasibility Study (EFS) evaluating HEMOPURIFIER.

Full Story: AETHLON STOCK SURGES 103% AFTER FIRST PATIENT TREATED IN HEMOPURIFIER TRIAL

AEMD shares are up 51.85% after the open, currently trading at $2.46.
Today

15:01


US Equities
DOW: +0.02%
S&P: +0.02%
NASDAQ: +0.10%
Today

12:04


AFC Energy Signs Strategic Partnership Deal With ABB

Shares of AFC Energy (LON: AFC) are rallying after the company announced on Tuesday that it has signed a strategic partnership agreement with multinational corporation ABB to develop and launch a high power electric-vehicle charging product.

Full Story: AFC ENERGY SHARES SURGE 18% ON NEWS OF ABB EV CHARGING PARTNERSHIP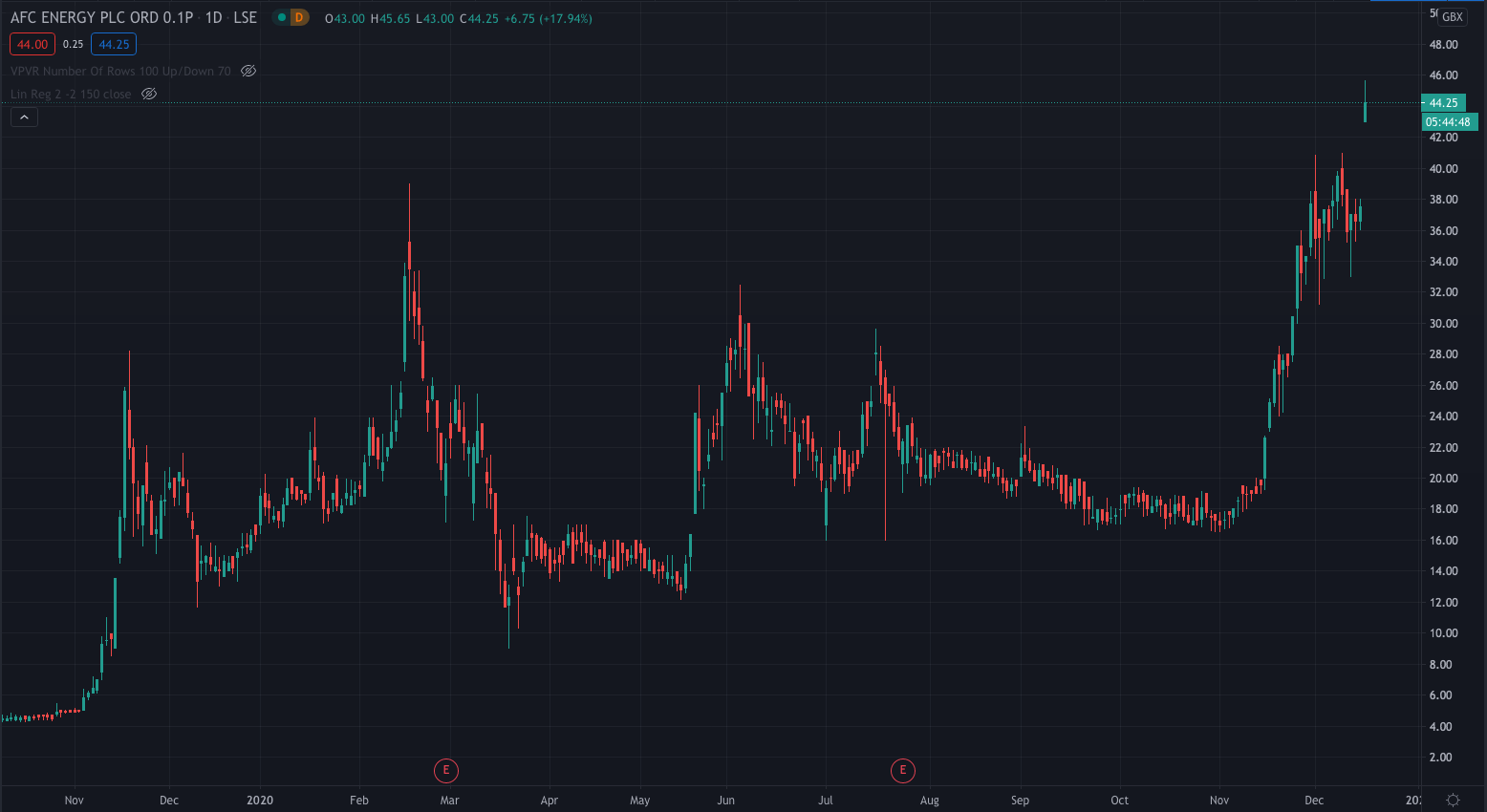 Today

10:54


IBM Acquires Expertus Technologies

IBM (NYSE: IBM) announced on Tuesday that it has acquired Montreal-based Expertus Technologies to strengthen its portfolio as an end-to-end digital payments solution provider and further advance the company's hybrid cloud and AI strategy.

IBM shares are unmoved so far premarket.
Today

10:33


Genedrive Shares Rally

Shares of Genedrive PLC (LON: GDR) have surged 19.1% after the company announced that the US Food & Drug Administration had acknowledged its plans to distribute its 96 SARS-CoV-2 kits in the US prior to emergency use authorisation (EUA).

Full Story: GENEDRIVE SHARES SURGE 19.1% ON PLANS TO DISTRIBUTE ITS COVID-19 TEST KITS IN THE US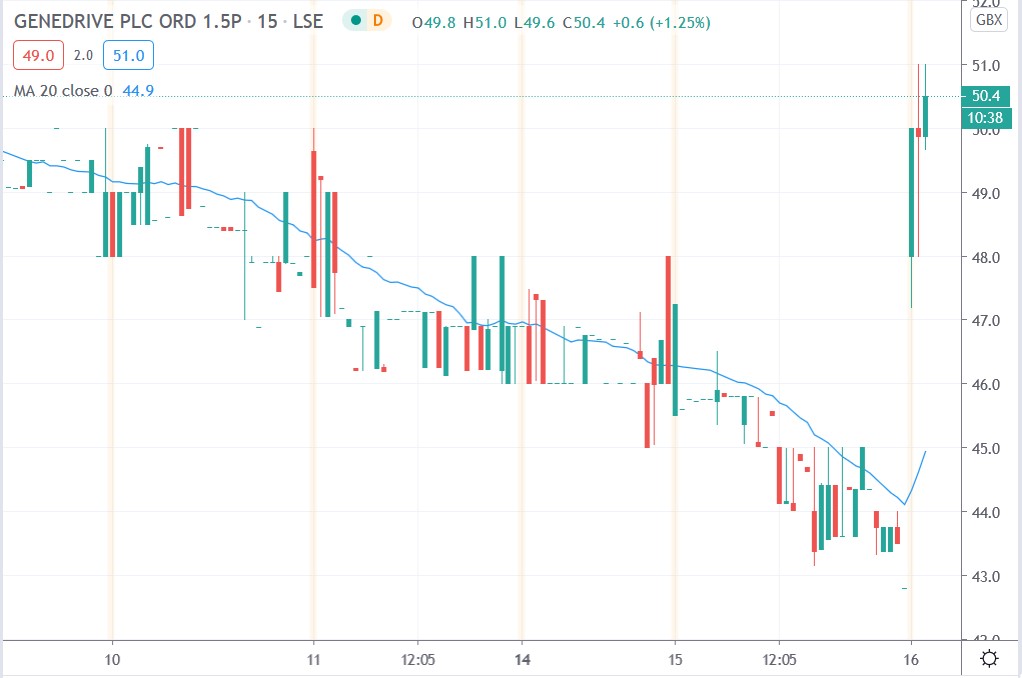 Today

08:04


European Indices
FTSE 100: +0.43%
DAX: +0.61%
STOXX 50: +0.42%
IBEX 35: +0.20%
CAC 40: +0.45%
Stock News:
Tilray and Aphria are in advanced merger talks with a deal to be announced as soon as today according to CNBC
Google saw another Gmail outage impacting some users
Twitter is to shut down its Periscope app
Facebook is to be sued by Australia over collecting user data without consent
IBM acquires fintech startup Expertus