Latest

20:47


US Markets Close
Dow Jones -0.31%  27,693
S&P 500 -0.39%     3,376
Nasdaq -0.57%        11,146
So, a turnaround after the FOMC minutes release where the Fed showed concern about the continued impact of the coronavirus on the economy.
Not the best end to the day for risk sentiment.
Anyway, that's all from me, have a good evening!
20:14


Blink Charging Stock Plunges

Blink Charging stock has plummeted 13% to $8.60 after Culper Research released a report stating that the company has exaggerated the size of its charging network to gain money from investors.

Here are some quotes from the research…

"Blink claims that "EV drivers can easily charge at any of its 15,000 charging stations," but we estimate the Company's functional public charging station network consists of just 2,192 stations, a mere 15% of this claim."

"Almost no one uses Blink's charging stations, many of which are in utterly decrepit condition."

A scathing assessment from Culper there!
19:39


Gold Plummets

Spot gold has fallen over 3% to $1938 today as the US dollar strengthened further on the back of the FOMC minutes release.
19:36


Penn Stock Slides

$PENN National Gaming stock has fallen over 1% to $54.59 after Barstool Sports President and trading cult leader Dave Portnoy posted a video on Twitter saying he is sick, possibly with COVID.
16:52


European Equities Close
FTSE 100  +0.60%  6,113
DAX   +0.74%  12,976
EURO STOXX 50  +0.85%  3,317
15:57


Apple Valuation

Apple has become the first US company to hit a $2 trillion dollar market value after a 59% gain this year.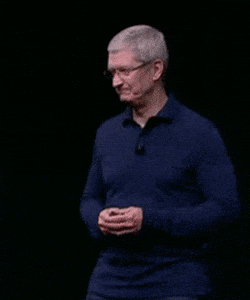 15:50


GoodYear Tire & Rubber Stock Falls

$GT stock has plummeted 4% after US President Trump tweeted telling people not to buy the tyres.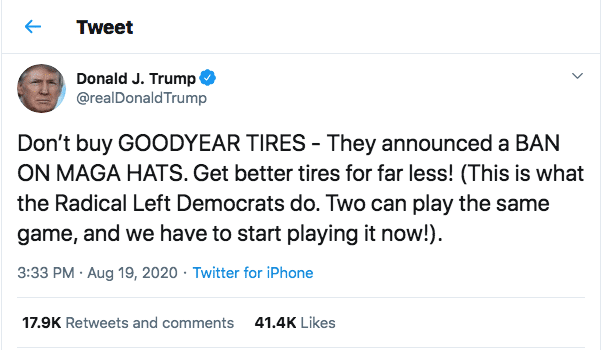 14:41


US Equities
Dow Jones  +0.27%  27,852
S&P 500      +0.11%  3,393
Nasdaq        -0.12%   11,195
The S&P 500 briefly touched the 3,395.9 level, reaching all-time highs.
13:13


Target Stock Surges

Target's stock has jumped 8% higher premarket to $148.41 after the company reported an enormous 80% rise in profits.
11:45


FTSE 100

Just a small update on European equities, they are now firmly in the green with the FTSE 100 up 0.15%, the DAX up 0.23% and the EURO STOXX 50 up 0.24%
11:32


European Stock Movers

Amigo Holdings +16%

Sensyne Health +14%

Luceco +13%

Tracsis +12%

Explosifs Produits +10%

Zooplus +8%
08:41


European Equities
FTSE 100                  -0.09%  6,071
DAX                           +0.01% 12,882
EURO STOXX 50    +0.04% 3,290
07:25


Morning Preview

Good morning…
Asian markets were mixed again with the Nikkei and ASX closing higher and Chinese markets trading lower.
US House Speaker Pelosi said the Democrats are willing to cut their demands in half to get an agreement on the stimulus bill.
According to a Financial Times report, Brexit trade discussions could stall again over British truckers EU access. However, the UK Prime Minister's spokesman said that they still believe a deal can be agreed by next month.
In FX markets both the euro and GBP are trading higher against the dollar.
On today's calendar, we have already seen the UK GDP rise to 1% YoY. Later we have European and Canadian inflation data.
Names on today's earnings calendar include Lowes, Nvidia, Analog Devices, Lbrands, and Target.