Glasgow based STV Group's (LON: STVG) shares are rallying on Wednesday after the company said its record viewing performance on TV and online continued with TV viewing in 2020 up 14% and STV Player up 68%.
STV's stock price is trading at 333p per share, up 12.89% following Tuesday's close at 295p.
The media group revealed that its operating profit for the year ended 31st December 2020 is expected to be at least £18 million, ahead of market expectations after seeing strong than anticipated regional and digital performance.
The company's regional advertising continued to outperform the broader advertising market during the year, with regional advertising up 8% in H2, and down just 5% for the full year, delivering growth in 5 of the last 6 months of 2020.
STV's digital revenue growth and cash collection will result in the company reporting a significantly better net debt position than current market expectations, and less than £20m.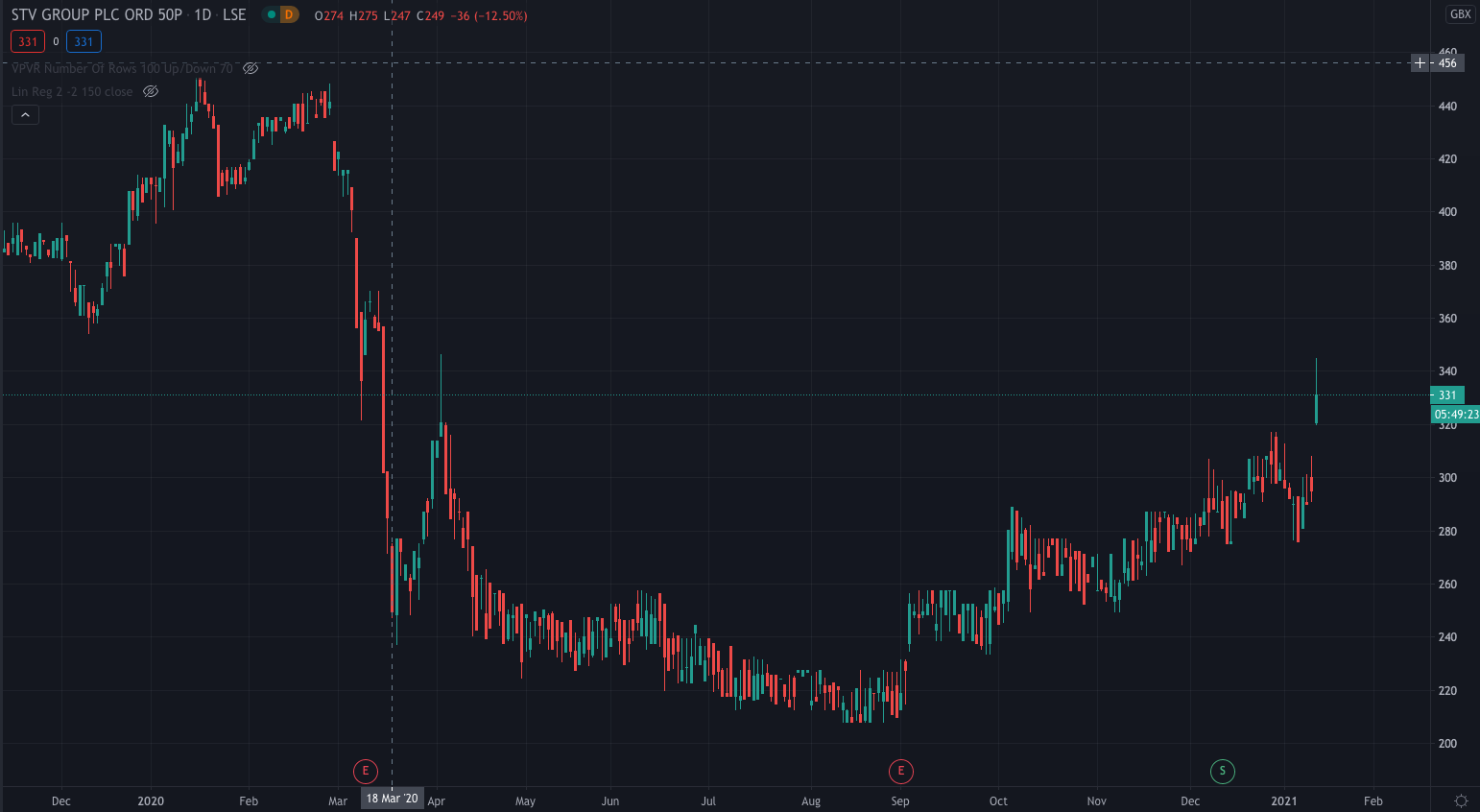 "2020 finished strongly and we expect to report an operating profit and net debt position well ahead of market expectations, underscoring the resilience of our business, the loyalty of our viewers and our strong digital growth trajectory," said Simon Pitts, STV Chief Executive.
Video-on-demand advertising on its STV player platform was up 11% in H2 and 12% for the full year, while its total advertising revenue improved to broadly flat in Q4, with November -1% and December +3%. The decline in total advertising revenue for the full year was -10%.
"Despite the ongoing challenges around Covid-19, we have managed to accelerate our strategy and remain confident in our prospects for growth. We have a strong programme line-up in Q1 across STV and the STV Player, with more binge-worthy drama than ever before, while in STV Studios our slate of new commissions means that 2021 promises to be our most successful year yet," commented Pitts.