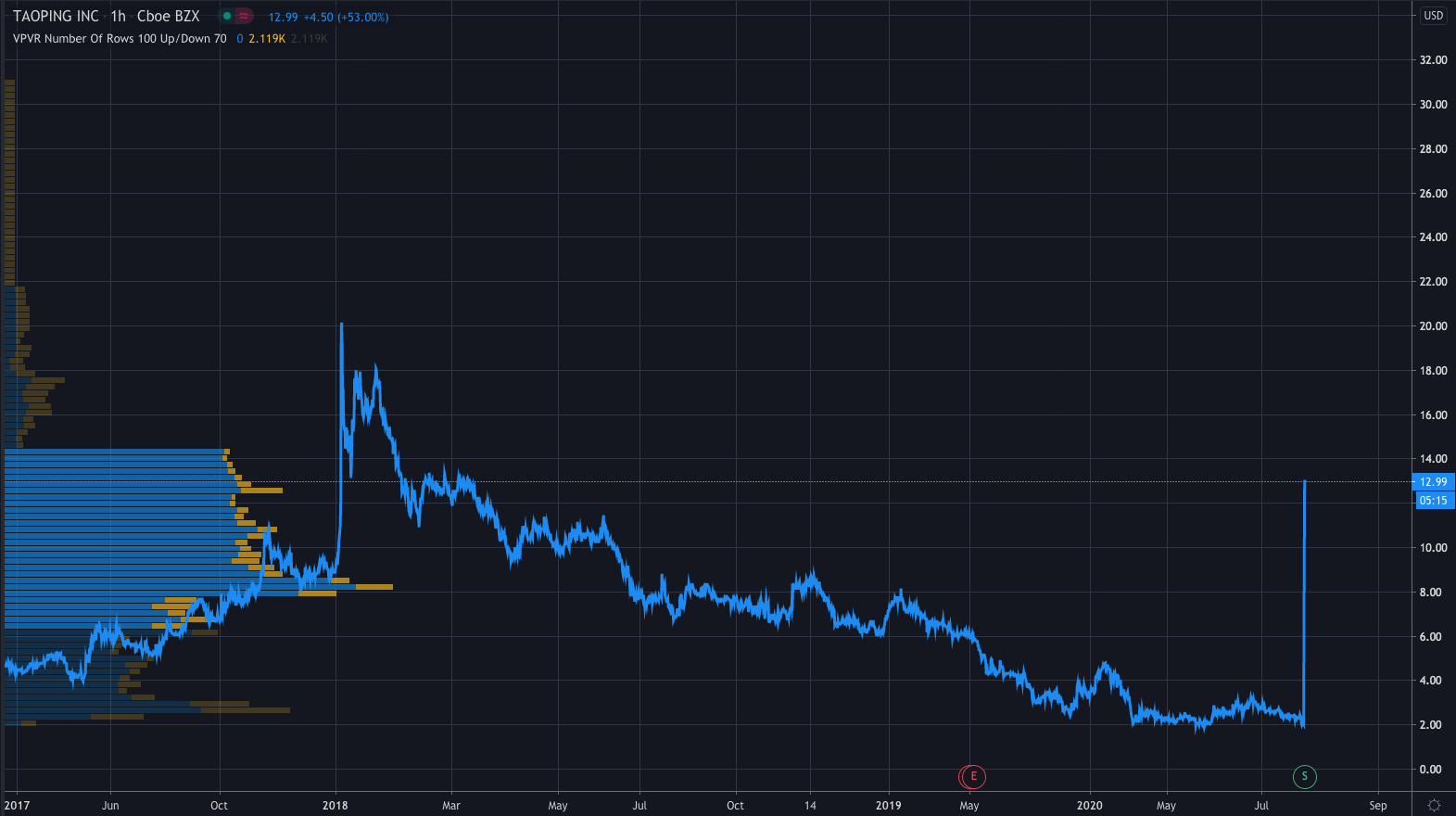 Taoping Inc (NASDAQ:TAOP) announced that it has upgraded its Taoping Smart Cloud Platform and put it on the market, sending its share price rocketing higher. 
The provider of integrated cloud-based platform and data solutions said that the Smart Cloud Platform has "optimized the performance of ad publishing, data monitoring, publication management, transaction system, and API interface docking."
TAOP shares have made a gigantic leap higher and are currently trading over 618% higher at $14.66 per share, reaching a level not seen since 2018. 
The company went on to say that the upgrade to its intelligent platform will help the expansion of its business and promote the development of its "partner" model. 
"The platform service fees for the operation and maintenance services and transactions concluded on Taoping Smart Cloud Platform are expected to bring considerable and sustainable cash flow to the Company. With the development of the platform, the platform's continuous data accumulation and data mining will also become the Company's strategic intangible assets, and empower the business development of Taoping," said Mr Jianghuai Lin, CEO and Chairman of TAOP.
In its press release, Taoping commented that it will accelerate the integration of offline scenes and online internet interaction channels.