The SP500 futures are felling the descending trend-line and trying to respect it. At the moment we do see a minor sell-off with a drop of -0.8%. For now, we can see that we can re-test the support in the 3030 area if current levels of 3060 wont hold. The break of the descending trend-line will give more power to the bulls so watch today action.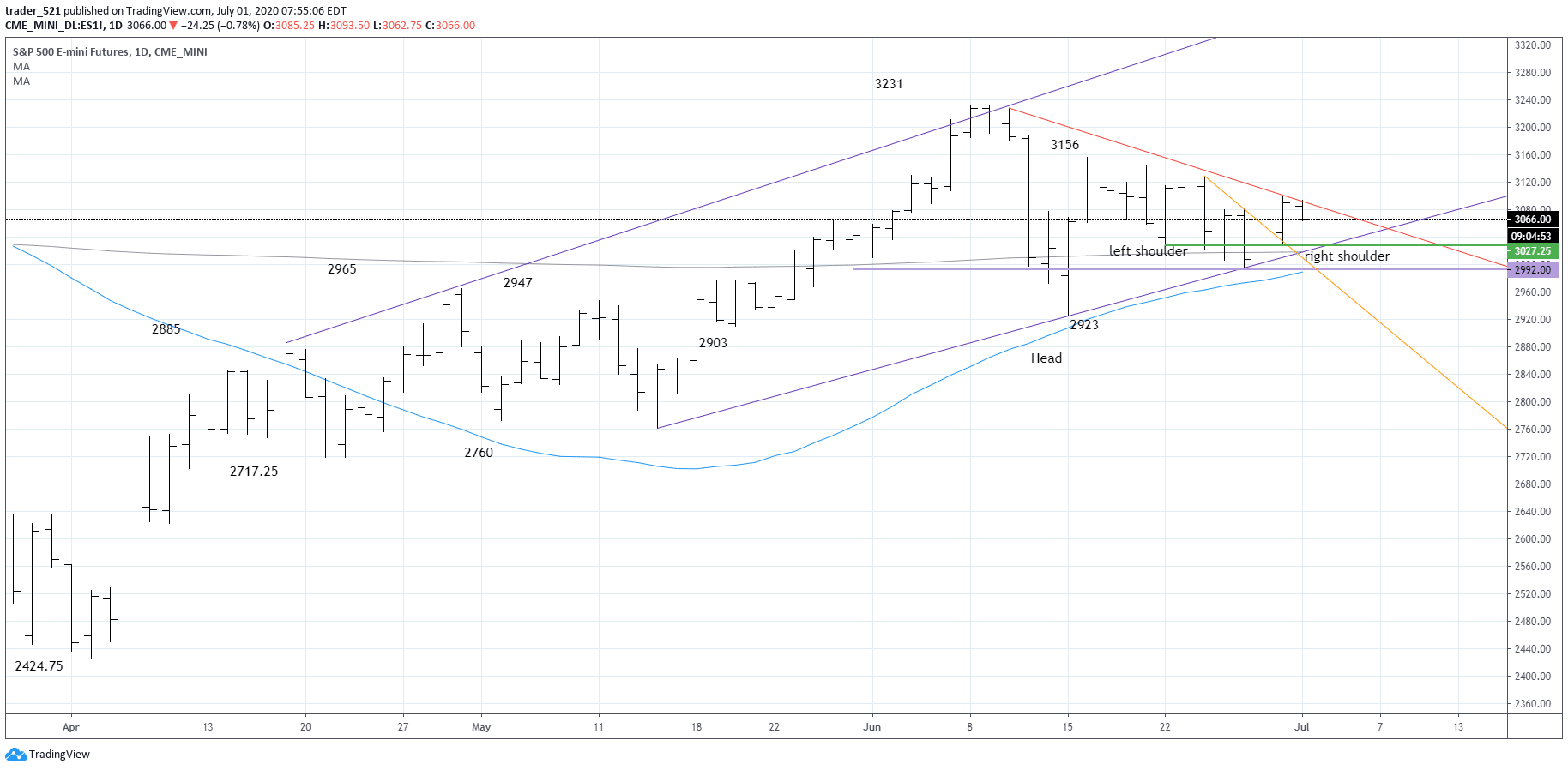 Europe under pressure with FTSE -1.14%, DAX -1.52% and CAC40 -1.38%. Asia is mixed with Shanghai Composite +1.38%; Hang Seng +0.52% and Nikkei -0.75%. We closed the quarter and the month yesterday so the market got increased amount of fund inflows, now we have to see if the price action is fading the levels of we do hold before 4thof July.
Commodities: Gold attacked the 1800 but now trading under. There is no aggressive momentum but the GDX positions got a nice lift yesterday during the session. Now we have to consider setups on the pull-back in the 1780-1790 area if you didn't load anything yet. So far, even if the market will keep grinding, the Gold is a good bet vs inflation as the FED pumped massive amounts of funds into the markets.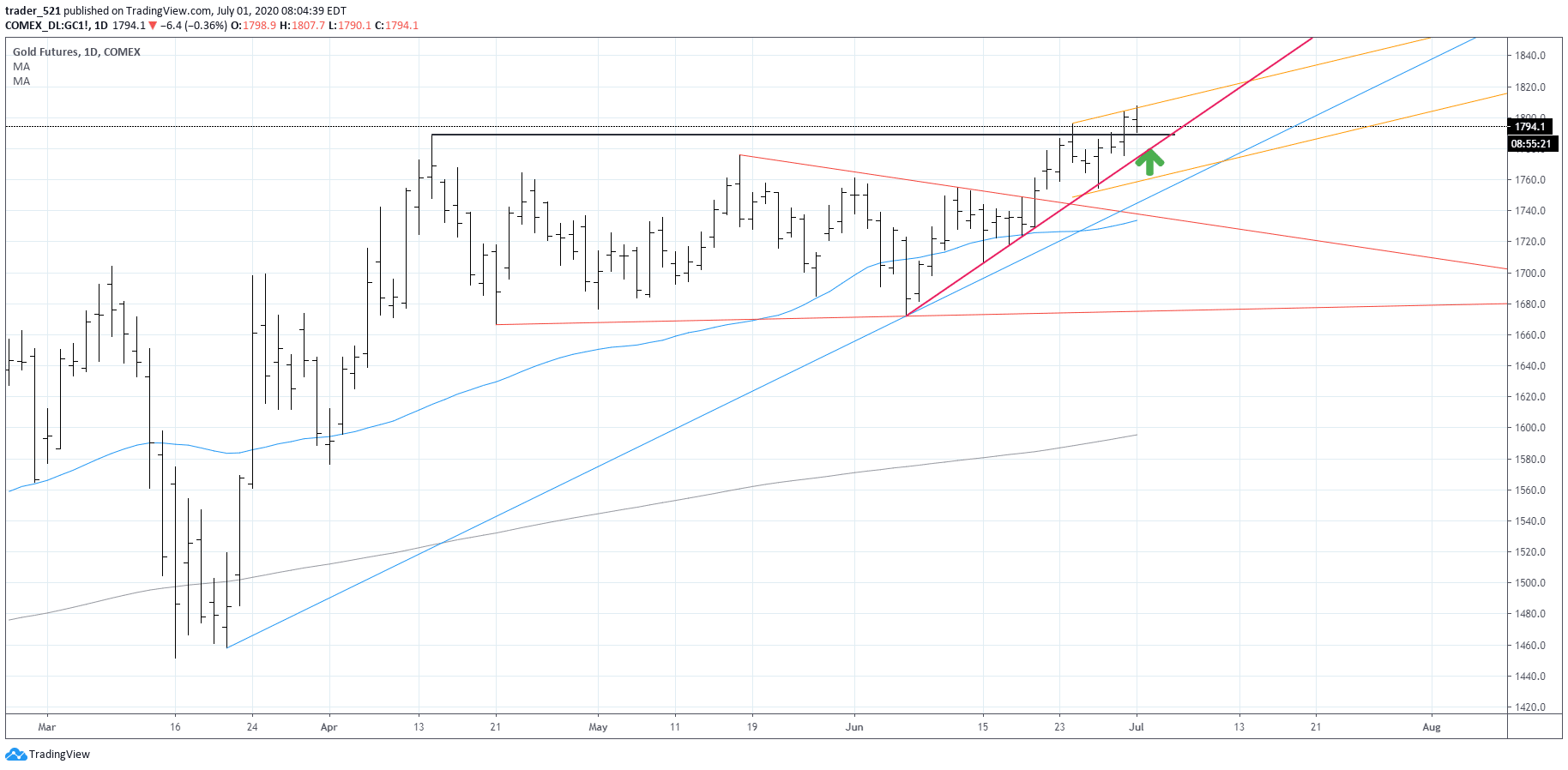 Today we have mainly preliminary Nonfarm employment and ISM Manufacturing PMI. As usual, Oil numbers are at 10:30am NY time and we have FOMC meeting minutes released at 2pm. Some volatility expected as VIX is coming into support and the SPY might need a day or two of rest.
https://www.investing.com/economic-calendar/
Reminder: Friday 3rdof July the US market is closed and that is why, some news is shifted for Thursday. NFP, Jobless claims and some other less important numbers are released tomorrow 8:30am NY time. Watch the full calendar and adjust your positions to a long weekend
https://www.investing.com/economic-calendar/
For more ideas, market videos and analytics, sign up to our premium room https://www.asktraders.com/stocks-live/