Twitter (NYSE:TWTR) reported its second-quarter earnings on Thursday, resulting in its share price climbing higher after user growth increased, although its Q2 revenue missed estimates…

After closing yesterday at $36.94 per share, it is now trading at $39.20, up 6.12% after a significant move in premarket trading.
Looking at its earnings reports, the social media giants Q2 ad revenue was down 23% year-on-year with its total revenue at $683 million, which was down 19% YoY. The majority of analysts had predicted the company's revenue to come in at around $707 million.
But, its daily active users grew, beating analysts estimates. Twitters monetizable daily active users (mDau) came in at 186 million, beating estimates of around 172.8 million. The result means its mDau's grew by 34% YoY, with the company seeing a steady but continued growth in users since the beginning of 2019.
At the beginning of the coronavirus pandemic, Twitter felt the impact as advertising spending was reduced.
However, Twitter CEO Jack Dorsey was upbeat in his statement: "Our product work is paying off, with tremendous growth in audience and engagement. We grew mDAU to 186 million, a 34% year over year increase in Q2, the highest quarterly year-over-year growth rate we've delivered since we began reporting mDAU growth,"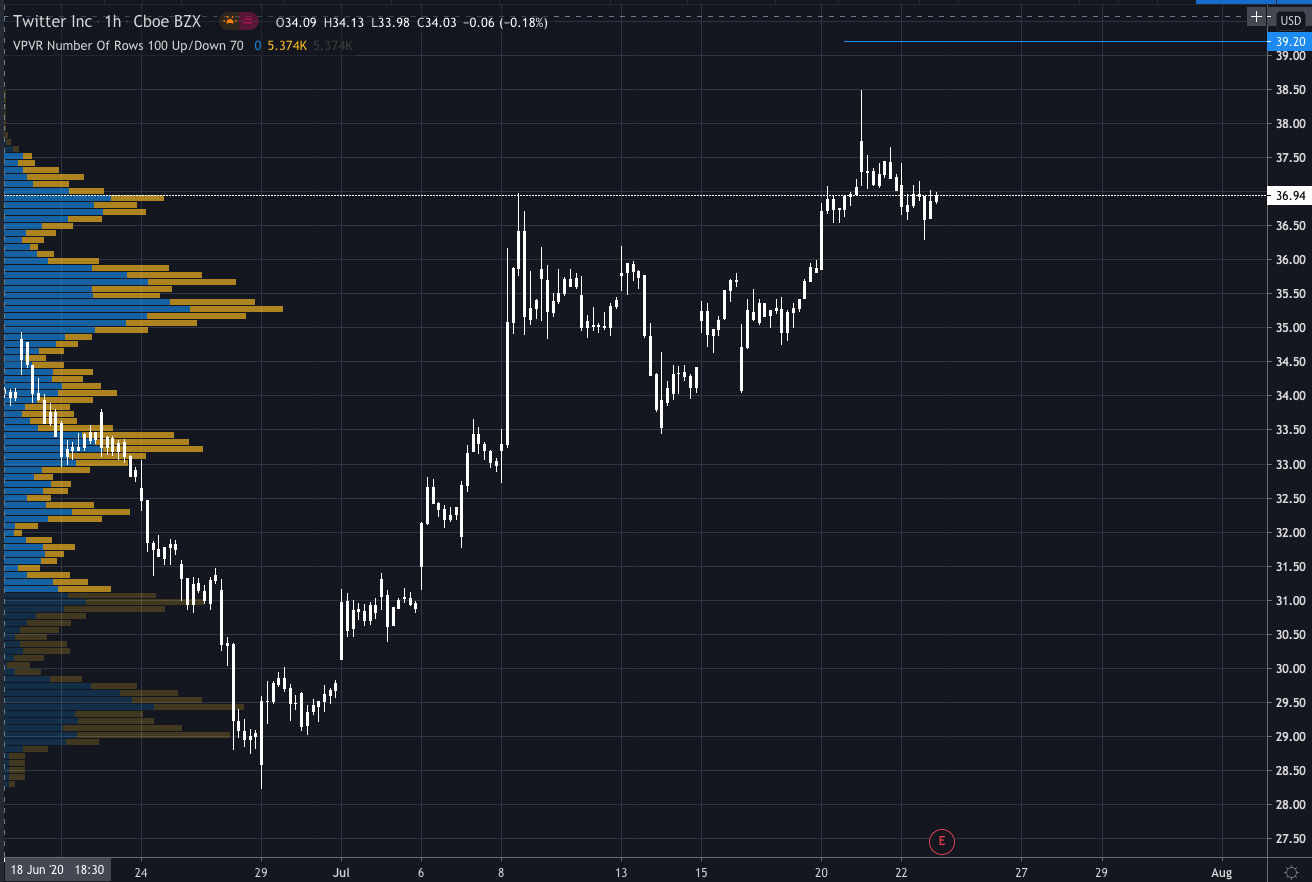 Dorsey also discussed last weeks serious security breach on the Twitter platform where several high profile accounts were hacked:
"We moved quickly to address what happened, and have taken additional steps to improve resiliency against targeted social engineering attempts, implemented numerous safeguards to improve the security of our internal systems, and are working with law enforcement. We understand our responsibilities and are committed to earning the trust of all of our stakeholders with our every action, including how we address this security issue. We will continue to be transparent in sharing our learnings and remediations."