Little known penny stock Urban One Inc's share price has surged. Trading at a little over $2 only a couple of days ago, it has now jumped nearly 2000% in the last few days and is trading at $34.40 after yesterdays close.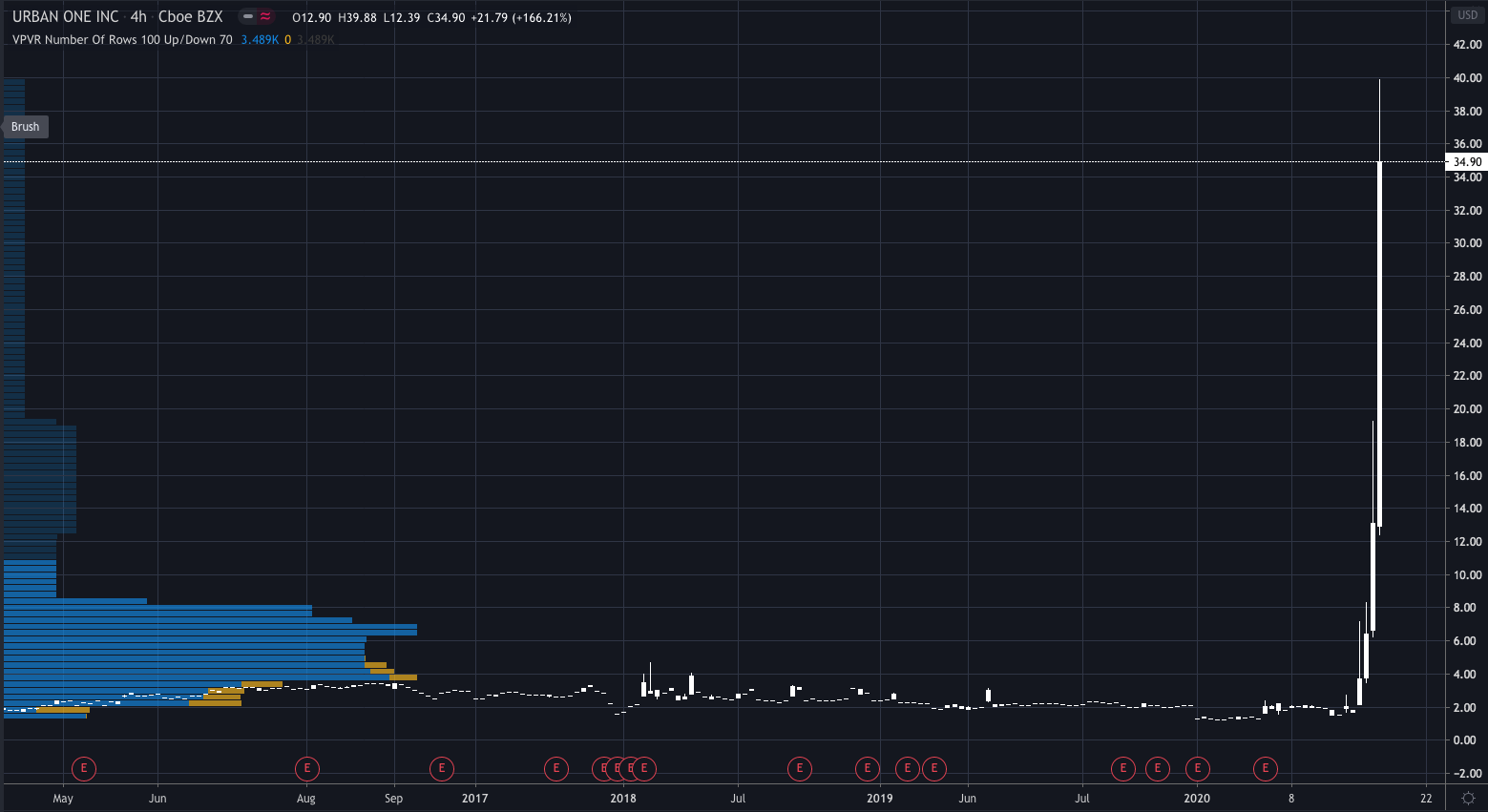 The rally has come after massive amounts of trading volume on 9.7 million shares compared with the daily average of around 871,000 shares.
But, why has there been such a large rally?
Well, the only piece of news regarding the company of late has been an announcement that Brigade Capital Management L.P sold its full stake in the company, 3.9 million shares, on June the 11th.
However, the company is a media company which targets African American and urban consumers…
And, as I'm sure you are aware there is a massive push with protests around the world pressing for change to try and fix the enormous racial divide.
This has seen growing support for African-American owned business and with Urban One's website stating that they aim "to be the most trusted source in the African-American community that informs, entertains and inspires our audience by providing culturally relevant integrated content through our radio, television, and digital platforms."
This has seen interest in the company's shares boosted.
However, the company's Q1 results for this year showed a net loss of £23.2 million compared to last years $3.1 million net loss.
With enormous moves higher also comes the potential for a significant move lower.
The stock has increased by 837.4% in the last month, and I expect there to be a lot more volatility going forward.