Shares of Verditek Plc (LON: VDTK) today fell 8.3% after an expose by Tom Winnifrith revealed that the clean energy and solar power company lied to investors in 2019.
However, this is not a new expose as it was first published on August 12th when the company was trading at an all-time high of 19.0p.
The stock hasn't lost much since then given that it is currently trading at 15p despite today's 5% decline.
The company has been signing new contracts having recently opened a new office in Australia and secured its first order in the marine sector.
Verditek also recently signed a new deal with the Regional Government of Sindh in Pakistan that will see it deploy one of its containerised solar units within the region.
The good news has kept a lid on the decline in Verditek's share price, and it is likely to continue rallying in the near future.
Verditek share price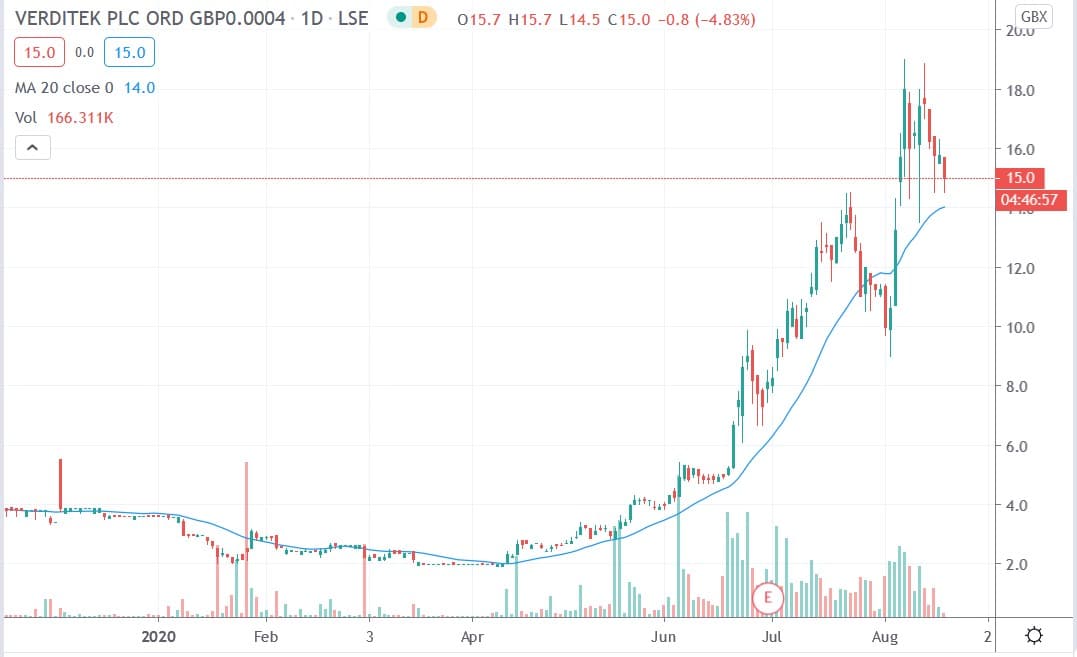 Verditek shares today fell 8.28% from an opening high of 15.7p to a low of 14.5p but was slightly higher at the time of publishing.