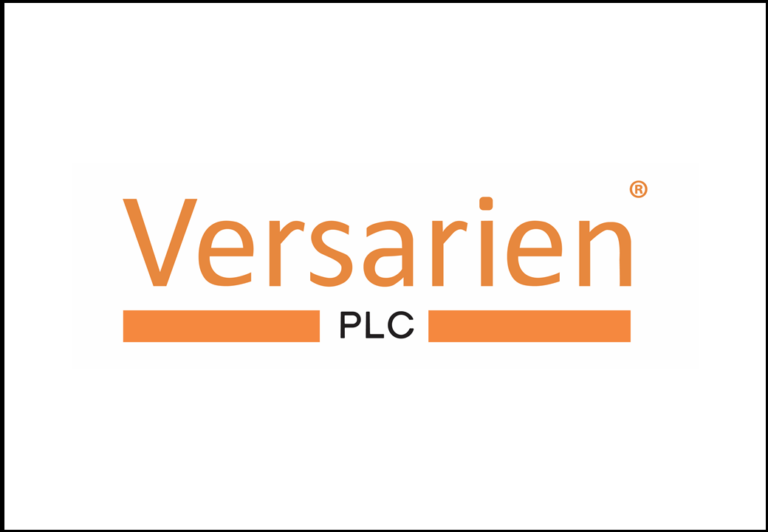 Shares of Versarien PLC (LON: VRS) rallied 20.5% after signing several agreements with Graphene Lab Co Ltd, a South Korean company specialising in chemical vapor deposition (CVD) graphene.

Graphene Lab then made a £1.93 million strategic investment in Versarien by subscribing for 4.28 million shares at 45p each, representing a 2.2% stake in the enlarged company. The new shares have a 12-month lock-in period.
The agreements between the two companies are related to Versarien's activities in South Korea. Graphene Lab will exclusively utilise Versarien's 14 patents in South Korea after acquiring a 5% royalty on all sales due to Versarien.
Graphene Lab will also be allowed to use some of Versarien's trademarks within Korea while paying a 2% royalty on revenues generated to Versarien.
Graphene Lab will acquire a 15% stake in Versarien's wholly-owned Korean subsidiary Versarien Korea. It will in due course appoint one director to the company's board, which shall be made up of five directors.
Versarien will acquire a sub-lease at Graphene Lab's new Korean facilities to install the equipment acquired as part of the acquisition. The two companies have agreed to share their equipment at an agreed daily rate.
Neill Ricketts, Versarien's CEO, said: "We are delighted to have secured this agreement with Graphene Lab, which will enable us to advance our plans in South Korea, following the Acquisition in December.  I am also pleased that our partnership with Graphene Lab has been further reinforced by the stake they have taken in Versarien."
Adding:
"We are excited by the opportunities for Versarien in South Korea, including for new product developments, and we look forward to providing updates in due course."
Versarien share price.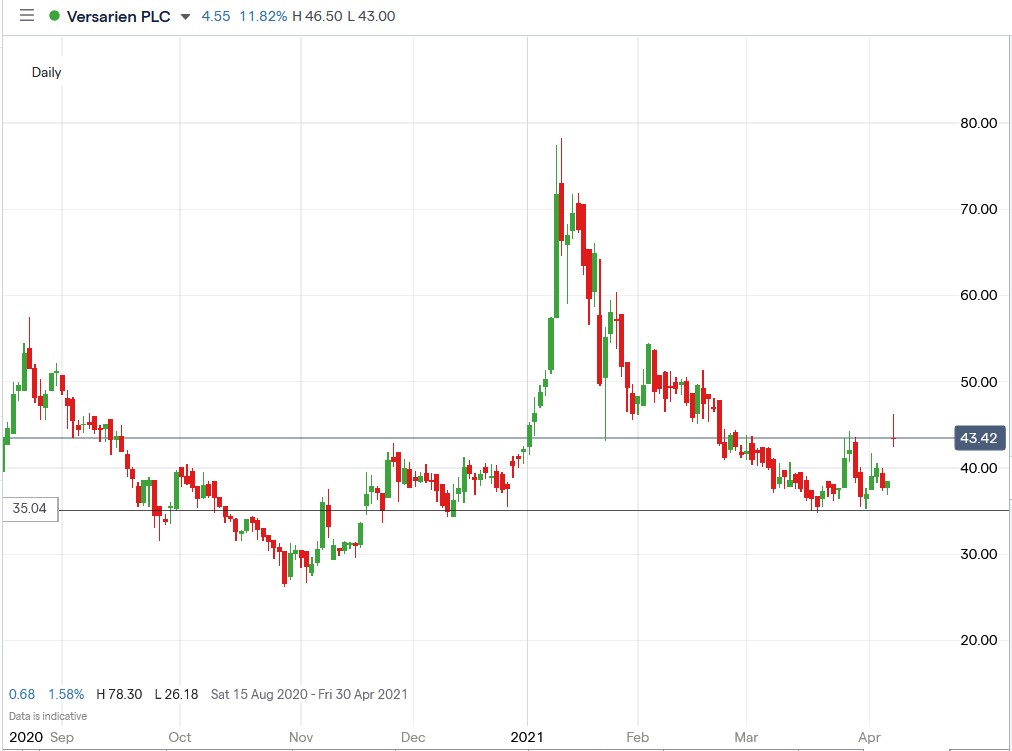 Versarien shares rallied 20.5% to trade at 46.30p, having risen from Thursday's closing price of 38.42p.