Shares of UK biotech company ValiRx Plc (LON: VAL) have been trading sideways for the past six months, and most investors are wondering if the company's shares can break out of the trading range.
The clinical-stage drug development company's shares have been trading above the crucial support level shown on the chart below for the past six months. Yet, we have not gotten a significant rally off the level, indicating a lack of buying pressure.
ValiRx executives have been accumulating shares in the company, demonstrating confidence in its prospects, but it seems like the markets are unsure about its future.

The company's last major announcement was signing a new contract with Physiomics Plc, allowing Valirx to use its mathematical modelling expertise to treat prostate cancer, especially using Physiomics Virtual Tumour™ technology.
ValiRx also signed a deal with Kalos Therapeutics, a US-based private biotech company, to evaluate its KTT222 peptide as a drug candidate to treat ovarian cancer. The six-month contract could become a significant income stream for the company if successful.
Investors looking to buy Valirx shares will find its current prices very attractive, but they should approach the shares with caution given that they are stuck in a sideways trading range. We do not know what it will take for the company's shares to surge higher.
However, some of the common triggers for rally phases include contracts that bring immediate income to a company or a breakthrough in clinical trials that bring a drug candidate closer to market, as well as positive earnings results.
Investors should wait patiently for the following fundamental news that could trigger a rally in ValiRx shares. Nobody knows when this will happen, it could happen tomorrow or a few months from today.
*This is not investment advice.
ValiRx share price.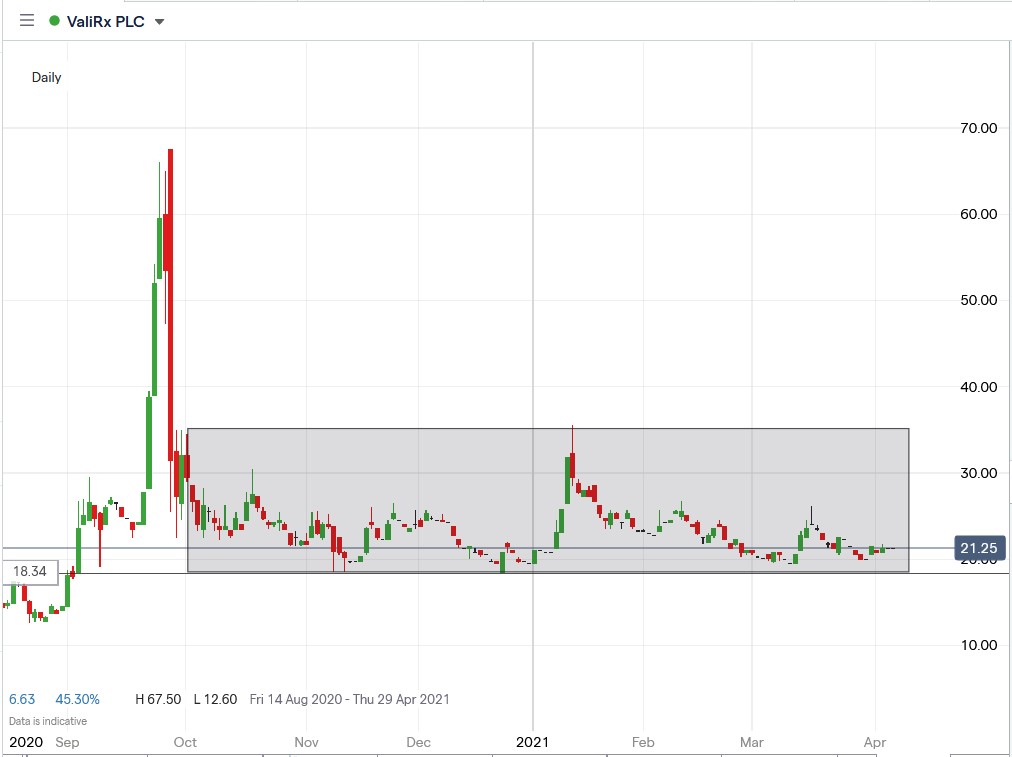 ValiRx shares have been trading sideways for the past six months. Can they rally higher?