Shares of nano-cap stock Viveve Medical (NASDAQ:VIVE) have surged over 70% premarket on Tuesday after the company announced positive primary efficacy data from its Stress Urinary Incontinence study.
The study compared Viveve's Cryogen-cooled Monopolar Radiofrequency (CMRF) treatment and a cryogen-only sham treatment to inert sham treatment for mild to moderate SUI in women.
Viveve's share price…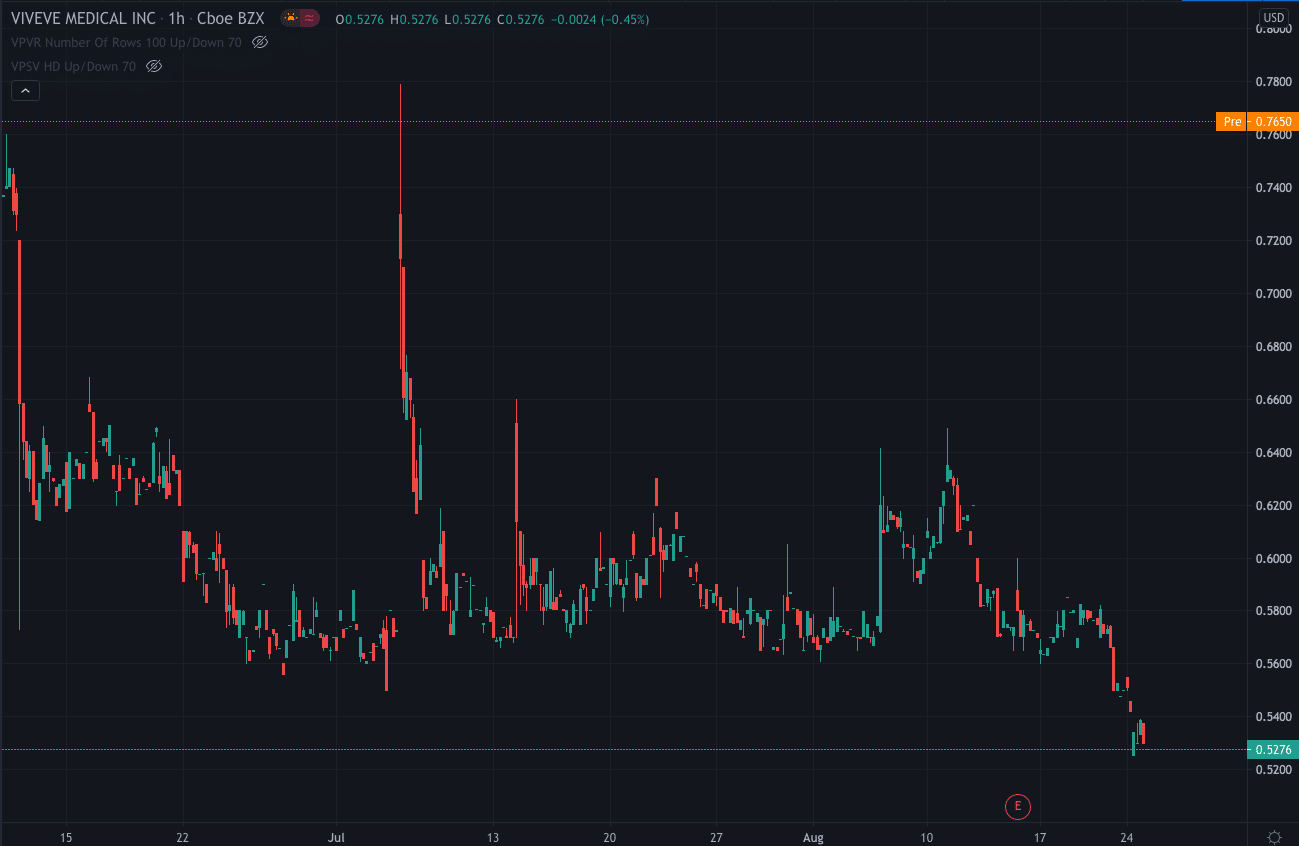 The news saw Viveve's share price surge as much as 75%. It is currently trading at $0.7824 per share, up by 47.62%—welcome news for a company whose stock price is down over 57% so far in 2020.
The company stated that it saw positive outcomes from its study…
"We are extraordinarily pleased to report positive results from our 3-arm SUI feasibility study," said Scott Durbin, Viveve's Chief Executive Officer.
The fact that we now have a true inert sham treatment tip provides us more confidence that our upcoming pivotal PURSUIT Trial can achieve its primary efficacy endpoint and position Viveve for a potential SUI indication in the United States."