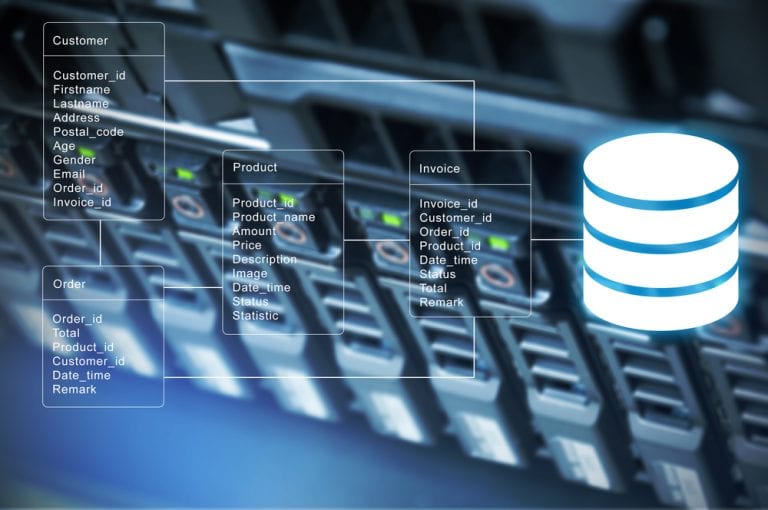 Hydrogen fuel system manufacturer Plug Power Inc's (NASDAQ:PLUG) stock has been on a near-vertical trajectory since the end of July, trading 51% higher in the last month and up 309% for the year to date…
But, will the rise continue?
Just last week the company announced a new 1kW fuel cell system that is protected by five US patents and intended for small scale robotics, automatic guided vehicles, and unmanned aerial vehicles.
It looked to be another positive development for the company, but since then, there have been noises about whether the stock is worthy of its current share price.
At the time of writing, Plug is trading at $13.12, up 1.47% premarket.
Last week, Citron Research put out a tweet stating that the company is "the anti $TSLA".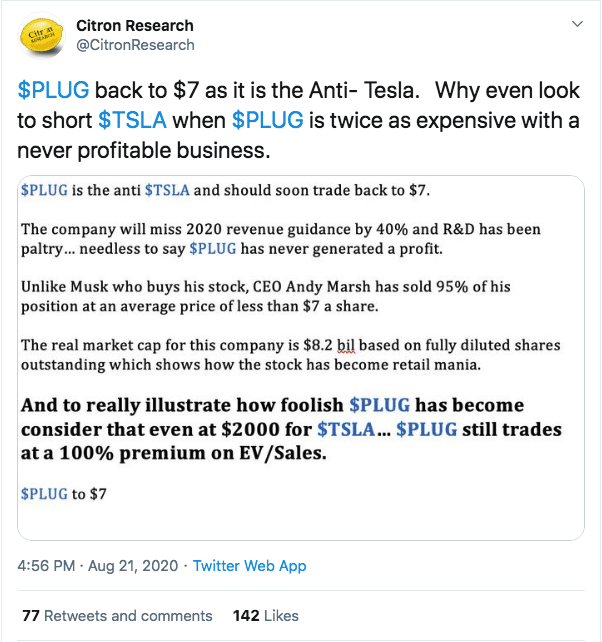 Citron continued, stating that the company will miss its revenue guidance by 40% and that its CEO sold 95% of his position at a price of less than $7 per share.
They also said that Plug will soon be trading at $7.
Plug's stock closed 5% lower after the tweet at $12.93.
So, the question is, will Plug shrug off last week's negativity and continue its move higher?
Stockopedia seems to think so, the company highlighted research that stated stocks with the strongest price strength tend to keep up the pace for anywhere up to one year as investors continue to buy into them.
Analysts surveyed by TipRanks believe it could continue higher too, with its 12-month average price target being just below the current price of $12.93 and its top target being $14 per share.

It wouldn't be surprising to see Plug's stock pull back slightly from here after its enormous move in the last three months (+214%)…
But, with there seeming to be a change in the energy landscape and the move towards electric vehicles and alternative sources of energy, Plug Power looks to be well-positioned.