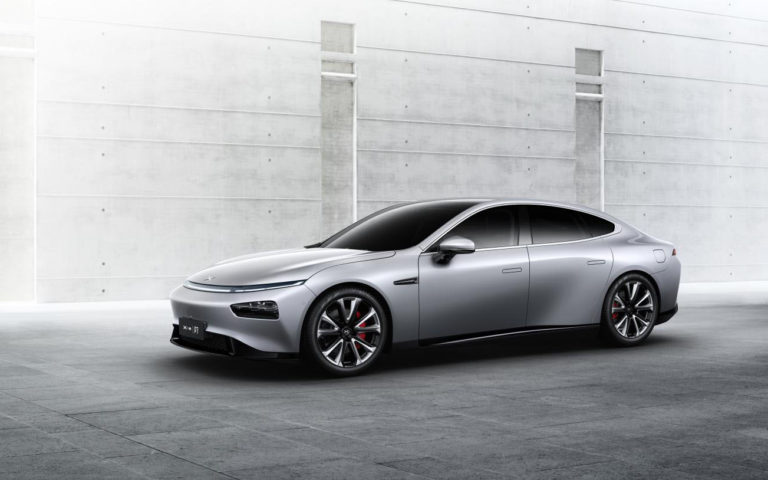 Chinese electric vehicle maker XPeng (NYSE: XPEV) launched its G3i smart SUV on Friday.

The vehicle is described as a "mid-phase facelift version of the G3 in China".
The price range for the vehicle is RMB149,800 to RMB185,800, with XPeng saying that deliveries are expected to start in September.
"In addition to its advanced XPILOT 2.5 autonomous driving assistance system, the G3i has an upgraded in-car infotainment system powered by the Snapdragon 820A auto-grade chip, as well as a full-scenario voice assistant which supports continuous dialogue and customized voice commands, stated XPeng.
XPeng's G3 has been a popular model in China since its launch in 2018, with the company delivering 1,835 of the vehicles in June.
"As a frontrunner of the smart electric vehicle industry, we not only strive to offer our customers the benefit of the most advanced technologies, but also to create cutting-edge cool products for the younger generations in China," said He Xiaopeng, Chairmen and CEO of XPeng at the launch event today in Chengdu, China.
"With optimized intelligent features and a fresh new look, we believe that the G3i will become the first choice of RMB200,000 range smart electric SUVs for young people," He added.
XPeng revealed, earlier this month, that it also plans to launch its third production model, the P5 smart sedan, in Q3, with deliveries expected in Q4.
The company's shares are down currently 1% at $39.57.
Should You Invest in XPeng Shares?
One of the most frequently asked questions we receive is, "what stocks are best to buy right now?" It's a wide-ranging question, but one that we have answered… Our AskTraders stock analysts regularly review the market and compile a list of which companies you should be adding to your portfolio, including short and longer-term positions. Here are the best stocks to buy right now