Binance was originally founded in 2017 in China but now is based in Malta. They provide access to trade with over 500 crypto-to-crypto pairs. Over time, more and more cryptocurrencies followed. Binance is considered as the number one crypto exchange in the world.
The company is currently increasing its ability to accept deposits in fiat currencies, and this is expected to help them grow even further. The low trading fees make Binance extremely attractive. Binance also has other business ventures such as trying to set up the world's first blockchain bank in Malta.
In the following review, we will go over several different aspects of their platform.
Binance Review Navigation
What Can You Trade With Binance?
#1

Binance Crypto Review
| | | |
| --- | --- | --- |
| Min Deposit | App Support | Max Leverage |
| $10 | 8 | 1:1 |
Well, I think this question should be what can't you trade with Binance?
Of course, they only provide access to cryptocurrency pairs. However, there are over 500 to choose from. These include popular cryptos such as BTC, ETH and XRP to lesser-known cryptos such as NEO, IOTA and NavCoin. Some of the other cryptos that can be traded are:
Aave
Dash
Ethereum Classic
IoTeX
Nexus
PIVX
Horizen
Binance Coin
Binance GBP Stable Coin
They also offer access to futures and options trading after their takeover of another company JEX, which is now branded as Binance Jex.
On this platform, traders can access buy and sell offers from other traders themselves or post their own trade offers. A fee is charged for each trade, but this is relatively low. Anyone who decides to trade with Binance must register beforehand.
HOW DID BINANCE PERFORM IN THE MOST IMPORTANT CRITERIA?
COSTS
There are, like with many other trading brokers, fees associated with different aspects of the platform. Binance charges a fee of 0.1% per trade. The cost is automatically applied once the trade is executed.
The cost is taken out of the crypto which you are purchasing.
You can get a discount on the 0.1% fee. However, this only applies to customers who hold a certain amount of the exchanges own coin, which is aptly named Binance coin.
Like some other crypto exchanges and capital market brokers, Binance also charges for withdrawals. This varies depending on what coin you wish to withdraw. Again it is automatically deducted from your account once you make the withdrawal. Once you create an account, you will be able to view all of the fees on their website.
Accounts
Binance has two account types available, and they both follow pretty much the same process to sign up to.
To sign up, you will need to head over to their website (here) and click on the register button that is at the top of the page. From here, it will take you to the page where you can fill in a form and create your account.
You should then receive a confirmation email that will ask you to verify your account. It is recommended that you enable two-factor authentication on your account for extra security.
So, this will mean you have signed up for a Binance level one account. These accounts are restricted to a two Bitcoin daily withdrawal limit.
To sign up to a level two account requires an extra layer of identification. You will need to provide a government-issued ID, this could be either a passport or driver's license.
Once you have signed up to a level two account, your limit will increase to a 50 Bitcoin daily withdrawal limit. There are no minimum deposits required to open an account with Binance.
We must state that signing up is an extremely straightforward process.
TRADING PLATFORM
For every trade on the platform, and as stated above, Binance charges 0.1%. The amount you are charged depending on the coin you trade can be calculated on the platform.
Leverage is also possible on Binance. The margin varies from 125:1 down to 3:1, but this will depend on the position size. You will also need a certain amount of margin in your account to utilise specific leverage amounts.
A broker that offers margin trading only requires a small portion of the total position value to open a position, while the rest is effectively borrowed from the broker. Leverage can increase market commitments many times over without having to make an additional investment.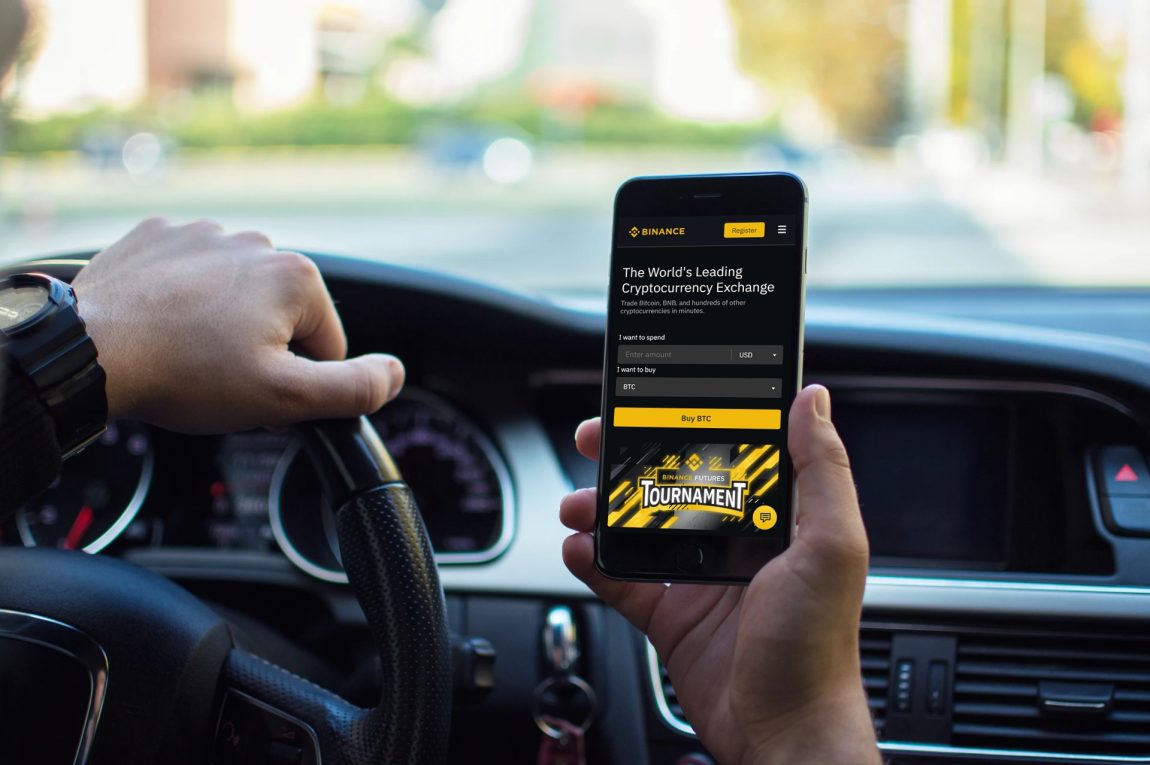 If the position is losing and the initial margin is no longer sufficient to maintain it, the account balance must be increased. The request for this is called a margin call. Profit and losses depend on the overall size of the position, meaning the outcome of a trade can be much larger than the actual investment. However, losses may ultimately exceed initial deposits.
Overall, the platform is well built and easy to use. Users should have no problem initiating trades and navigating the platform.
USABILITY
When you land on the Binance website for the first time, you notice that the site is available in a variety of different languages, 15 in fact. So, you should be able to find a language that enables you to navigate around the site with ease. The platform is more suitable for experienced crypto traders as there are some specific details of the crypto market that you will need to be aware of when using the platform. But, if you are a newcomer, you may need to brush up on some knowledge and skills first.
The first thing you notice on the homepage is the Bitcoin calculator that will tell you how much you need to purchase a certain amount of BTC. This is because, to deposit into a Binance account, you will need to do so with the cryptocurrency.
Other individual menu items, press opinions and additional general information can be found on the home page main menu. The different menu items can be called up for detailed information.
The menu is straightforward, so that what you are looking for can be found and accessed quickly. There is also a detailed FAQ section(which you can click on at the bottom of the page) that explains many vital aspects of the website, so we would definitely encourage you to check that out first if you have any questions.
Advantageously, all fees are clearly visible on the website so that traders can find detailed information about possible prices here. The site is impressive, it has a clear structure, and you can easily access necessary information.
CUSTOMER SUPPORT
For general questions about the platform, users can first find out about the FAQ area. It contains the most frequently asked questions, sorted by topic. This area is particularly helpful for beginners to answer initial queries and gain essential knowledge.
It is not always necessary to contact support immediately, as numerous questions have already been answered on the website. However, if there are any questions, help can be reached via the contact form on the site. There are a few details to fill out initially, more than usual in fact, before you can enter your issue into the text box. They are usually prompt in their response back to customers, and when tested, we didn't encounter any problems with their support team.
There is also a live chat function available to use, which is located at the bottom of the website and can be used for urgent matters and quick response times. However, as far as we are aware telephone contact with customer service is not yet possible. We feel this is a weakness of the platform.
Payment Methods
As mentioned previously, because Binance is a crypto exchange, they only allow deposits in cryptocurrencies. Although this is due to change and they will be allowing deposits with fiat currencies in the future.
After a trader has logged into his account, he can make purchases and sales, whereby the desired cryptocurrency can be selected on the top left of the trading platform. The individual currencies are always sorted in pairs. ETH/BTC means that Ethereum can be exchanged for Bitcoin and vice versa. Once the desired cryptocurrency has been selected, the next step is to click "Buy" or "Sell".
Before trading, money must be deposited into the user account, which, as mentioned, has to be a cryptocurrency. Now, if you don't have any cryptos, you can purchase some through the Binance site using your credit or debit card.
This is a quick and easy process and once purchased, can be deposited into your Binance account ready to trade with.
Additional Offers
One of the leading offers available on the Binance platform is the ability to halve trading costs per trade.
This can be done by holding a certain amount of their own coin, the Binance coin, in your account. If applicable, it will halve the trading cost from 0.1% to 0.05%.
Binance also offers clients rewards for introducing friends to the platform. These rewards come in the form of commissions per trade where the introducer can earn up to 40% in commission per trade.
You can access this offer by providing your friend or family with the referral link, which you can find when you log in on the platform.
REGULATION & DEPOSIT INSURANCE
For security, the common standard with two-factor authentication is offered by Binance. After the first login, it is recommended that all users activate this security measure.
In addition to the regular password, a new one-time password must be entered, which is generated on your smartphone. Two-factor authentication can also be used for transactions in deposits and trading. Users can also store a master key in the form of two-factor authentication for an account reset.
Another security measure is that the majority of coin holdings are saved offline in cold wallets to protect the coins from unauthorised access. Some assets are also secured in semi-cold wallets, and only holdings that are needed are in hot wallets.
The wallets that Binance use is called the 'trust wallet'. This wallet is secure, able to hold a multitude of currencies and part of a decentralised exchange. Using this wallet ensures that your data is safe also and Binance will not access any of this information.
Personal data and transactions are secured against access by third parties using encryption on the website. Numerous experiences with Binance confirm safety precautions. The security precautions of the platform were highlighted in a test of the platform. Traders can trade cryptocurrencies safely and securely on Binance and users can rule out any kind of Binance fraud on the crypto exchange. Binance has been described by some platforms as a lightly regulated crypto exchange. However, there is no requirement for crypto exchanges to be regulated at this time.
AWARDS
Binance has been described as the largest crypto exchange globally. They have the most significant annual daily trading volume out of all crypto exchanges.
However, they have not, as far as we are aware been awarded so far. We scoured the Binance website and Google search results and were surprised to see that they haven't received any awards.
However, public opinion is an excellent understanding of sentiment towards the broker, and it is clear to see that customers of the platform look upon Binance favourably as one of the top crypto exchanges around.
Public opinion through the press and other users or voices are crucial for a secure feeling when trading on a crypto exchange. Binance has proven in recent years that trading cryptocurrencies on the platform are safe.
The financial press certainly recognises Binance as a top exchange, and they are consistently reported upon. So, there are many articles available online to view and get a gauge of how good the company really is.