Firstrade Review
Open Demo Account
13 minutes read
/
Updated: 17 September 2020
Based in New York, Firstrade Securities has been around since 1985. But it has only recently become a tier-one brokerage firm, which is gaining popularity mainly due to its competitive rates, and a smooth user interface. 
The firm recently migrated to 100% free commissions for both stocks and options trades following in the footsteps of RobinHood and TradeZero. Mutual funds and ETF trades are also commission-free making it currently the cheapest broker available. There are no hidden or ongoing charges, although there are small charges for some specific functions. The online discount broker has a very transparent pricing structure and offers a number of bonuses for new clients. 
As a long-standing firm that is regulated by both the SEC and FINRA, it is not only cost-effective but also highly secure and trustworthy. Furthermore, they have highlighted their lightning-fast order executions as compared to other firms. The company claims that most orders are executed in 0.068 seconds and that 99.37% of the firm's market orders are executed at a better price better than the National Best Bid/Offer (NBBO). The firm stands out among its peers for its fast trade execution speeds, which combined with its commission-free price structure is a huge advantage.
Strengths
Free trading on stocks, options, mutual funds, and ETFs
Easy to use interface
Transparent pricing structure
Special promotions for new customers
Weaknesses
Not good for traders who need portfolio management advice
No managed accounts or Robo advisor services
No desktop platform means it is not ideal for highly active traders
What can you trade?
The company has a useful trading platform for stocks, though it is not the best. They have a margin requirement update window which is very useful for volatile stocks. You can also short sell stocks as their client, a feature which is not available at many firms. There is no commission on share trades, which is a big reason for their growing popularity. The absence of commissions, along with zero account maintenance or inactivity fees makes the firm an ultra-low-cost trading provider.
However, it does cost $19.95 if you want the firm's employees to help you place a trade. The ability to create watchlists is well designed for traders to keep an eye on promising stocks. However, the firm does lag behind in terms of stocks available to trade as compared to its competitors since it only covers the US market.
OPTIONS
The company performs excellently when it comes to options trading as it covers the CBOE and other US options exchanges, but does not disclose which ones exactly. They have a fantastic range of tools for analytical insights, creative ideas, charting analysis, economic calendars, heatmaps, profit and loss analysis, etc. They provide an 'Options Wizard' which is extremely useful with over 60 technical indicators, strategy checklists, profit/loss simulators, and far more.
The company offers ETFs tracking come commodities, as well as stocks of firms that deal with precious metals, oils, gas, and other commodities. They also have a decent selection of commodity options. You should bear in mind that commodities are not covered by the SIPC, which makes them a little riskier.
Firstrade performs excellently in terms of options, also covers CBOE and other US options exchanges, but does not disclose which ones exactly. They have a fantastic range of tools for analytical insights, creative ideas, charting analysis, economic calendars, heatmaps, profit and loss analysis, etc. They provide an 'Options Wizard' which is extremely useful with over 60 technical indicators, strategy checklists, profit/loss simulators, and far more.
What did our traders think after reviewing the key criteria?
Fees
Our trading team was very impressed with this firm given that they offer the lowest rates out there, with commission-free trading and no deposit or withdrawal fees by ACH transfer. It is quite hard to beat this, and they are the cheapest of all the online firms. They are the only broker that offers 0% commission on all mutual funds. What's more, the platform itself is very easy to use and fully functional, and the applications run smoothly with all the required features.
They also have a 0.1-second execution guarantee for S&P 500 equity market orders. If an order takes longer than a tenth of a second to fill, the commission is waived. From our testing on the platform, the orders are filled very quickly.
So, what are the disadvantages to this particular provider?
Firstly, they do not offer a desktop trading application as the site and trading software are all web-based. As effective as they are, it would be nice to have a desktop option. The company does not offer a solo 401(l) plan unlike many of its competitors.
The mutual fund selection is not huge, but it cannot be described as tiny either.  Perhaps the biggest disadvantage is that there are no Robo-advisor services available, which is a feature that is offered by most of its established competitors.
They have an excellent trading platform for both traders and investors. Day traders might be a bit disadvantaged, but swing traders and active investors will be more than satisfied. The lack of futures, cryptocurrencies, FX, and CFDs is a major hindrance, coupled with the fact that the list of stocks is limited to the US markets only.
The frim's commission-free fee structure makes them stand out, unlike many other brokerages that claim to be fee-free but come with hidden charges to make up for it. They say there are no commission fees, and they mean it. The ability to trade ETFs, mutual funds, stocks, and options for free would not have been thought possible as little as a decade ago but it is now a reality.
Of course, like all commission-free providers, there are still some charges. They are a commercial enterprise, hence they have to make money somehow. For trades where the share price is under $1, there is a $0.005c (half a cent) surcharge per share for the entire trade order. Mutual funds that are redeemed within a 3-month period will be charged $19.95 for redemption. The sale of less than $500 of a mutual fund will also result in a $19.95 charge. If you want to use one of their staff to execute a trade over the phone, you have to pay an additional $13, which applies to stocks, ETFs, and options.
IRA conversions and recharacterizations come with a fee of $25. A debit card costs $35 per year, while check-writing costs $20 annual fee. These charges are not typical with other brokers. Other fees include Third-Party Distribution Notification ($20), DTC Delivery ($50), ACAT Transfer Out ($75), Partial ACAT Transfer Out ($55).
On the plus side, the company does not charge any account maintenance, inactivity, or annual charges, which are practically always seen with other brokerage services.
Account Types
All major account types are supported by the firm and it even allows for international account applications from US non-residents. They offer services to the citizens of France, Japan, China, Singapore, and the U.K. International accounts must be funded in US dollars and applications must include a completed W-8 BEN tax identification form. It takes 1-3 days to open an account, but there is no demo account feature.
Account opening is digital and user friendly and offers the same standard account types that you would find at most U.S. brokers, including taxable accounts, individual retirement accounts (IRA), Roth IRAs, Rollover IRAs, joint accounts, business accounts, and custodial accounts. The standard taxable brokerage account is the one that is most popular among clients.
Platforms
Our review team was more than satisfied with the quality of their platform, which can be accessed on the website and is rich in analytical features for both traders and investors. The firm's 'Navigator' platform comes with a suite of integrated tools for analysis. Customers can select from a variety of widgets including watchlists, news feeds, scanners, charts, and place them on a customizable workspace.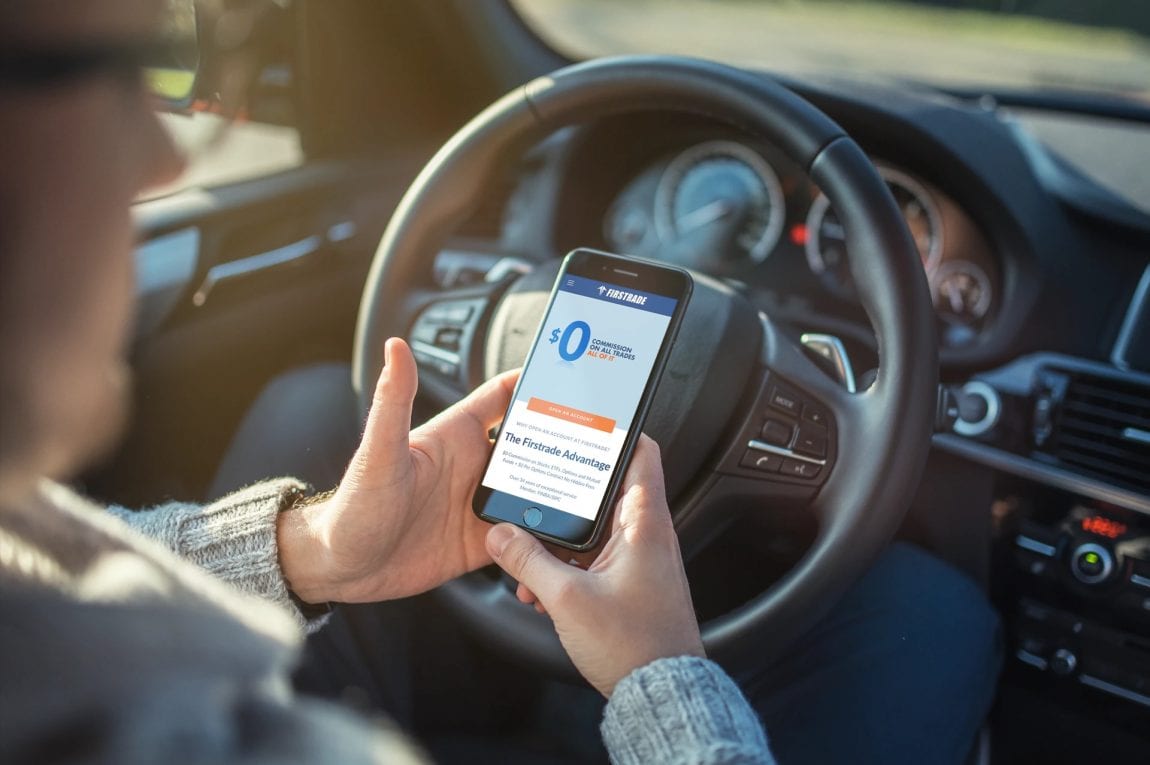 The charts come with all of the technical indicators that could be expected from a trading tool – Bollinger bands, candlesticks, SMA lines, momentum oscillators, etc. The Navigator platform is perfect for swing traders. In addition to this, they also provide an Investor Center for people looking at longer-term investments such as retirement goals. There is an education centre for people who are new to trading and investing. The mobile applications for both IOS and Android are well designed and are excellent on-the-go solutions.
Usability
The site and trading software are all very smooth and intuitive to use while being very functional. The Navigator platform is a one-stop-shop for all your trading requirements. You can manage your account, place orders, get market updates and do research, all almost simultaneously suing the same innovative interface.
Account opening is easy to complete and approval times are swift. The entire platform is seamless and very well integrated. It is also quite customizable, which is useful for advanced traders. The platform allows users to filter for offerings that match their preferred criteria with its customised screener.
The mobile applications are user-friendly, but they lack two-factor authentication ('2FA') and you cannot trade mutual funds or bonds through them. Chinese versions of the site are available along with live customer service for Mandarin and Cantonese speakers, which is a nice touch and should cater to the growing Chinese market.
Customer Support
Customer support is swift and helpful as they were quick to respond to issues. However, it should be noted that the firm might make it difficult to withdraw funds, which is something that is becoming increasingly common.
They have no weekend customer service hours, as well as having no weeknight hours, this might be something of a problem. The majority of other brokers provide 24/7 phone services including Merrill Edge, Charles Schwab, and WellsTrade. They also have no physical branches, unlike E-Trade that has more than thirty. Still, the customer service team are efficient and courteous during the hours that they do operate.
Customer service can be reached via chat, email or live phone support Mon – Fri, 8 AM to 6 PM EST. They have a 24/7 AI chatbot named Sammi and customer service is also available in Chinese.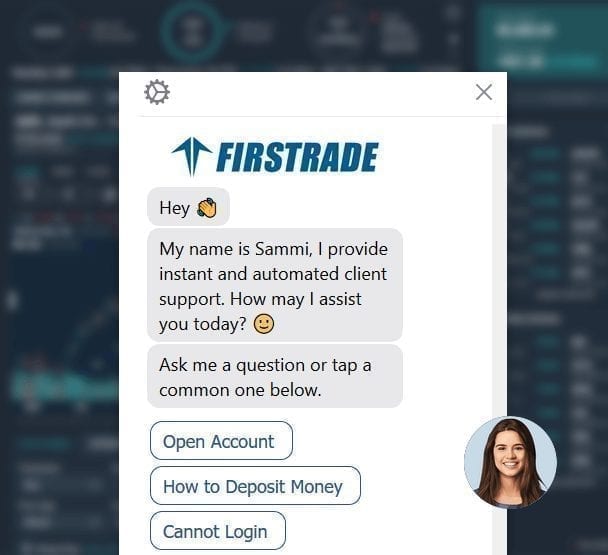 Payment Methods
There are no deposit fees and you can use ACH, wire transfer, or check to deposit funds. Credit and debit cards are not accepted, which is something of a letdown but not altogether uncommon in the industry. ACH transfer takes about 2 business days and there are no withdrawal fees with ACH transfer. However, A debit card facility costs $35 per year, while check-writing costs a $20 annual fee.
Best Offers
The firm performs well in terms of special offers. Right now, new customers who deposit over $2,000 can get 500 free trades. Cash bonuses of $100 are available at $25,000, $200 at $50,000, and $300 at $100,000. It is best to frequently check their home page for the latest promotions.
Regulation and Deposit Protection
The firm is a US discount stockbroker that is regulated by the Securities and Exchange Commission ('SEC') and the Financial Industry Regulatory Authority ('FINRA'). These are the two largest and most well recognized US regulatory bodies. Customer deposits are covered by the Securities Investor Protection Corporation ('SIPC').
Awards
Firstrade has been ranked highly by other reviewers this year based on in-depth analysis and we tend to agree with this assessment.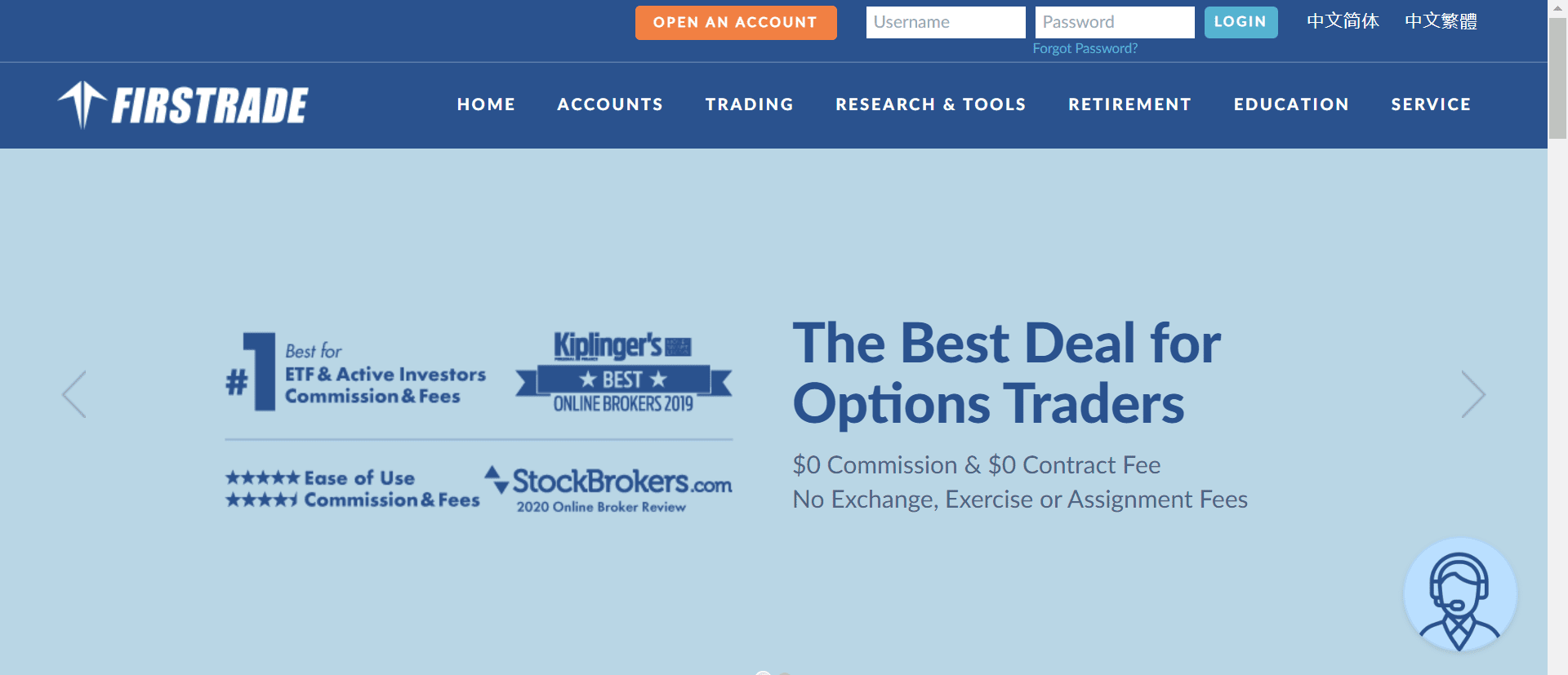 Firstrade FAQs
Established in 1985, Firstrade Securities is a tier-I broker offering a range of products, comprising stocks, options, ETFs, mutual funds and fixed income instruments. The firm does not charge a commission on a wide range of products, making them extremely competitive. Besides, the high-speed order execution, transparent pricing structure, bonuses for new clients, and the FINRA/SIPC membership make Firstrade one of the top discount brokers in the industry.
When it comes to the security of your deposits, it is safe to park your funds with Firstrade. The US discount broker comes under the regulations of the Securities and Exchange Commission (SEC) and the Financial Industrial Regulatory Authority (FINRA). Besides, the Securities Investor Protection Corporation (SIPC) covers client investments up to $500,000 with a limit of $250,000 for cash balances.
Yes, you can day trade on Firstrade. However, you have to follow the day or pattern-trading rules of the New York Stock Exchange (NYSE) and the Financial Industry Regulatory Authority (FINRA). If you are in the US, have a margin account and engage in four or more trades in five days, your account would be coded as a Pattern Day Trader. The minimum equity requirement for such an account is $25,000, and if you do not have the required funds in your account, you lose the power to day trade.
You can trade in stocks, ETFs, mutual funds and other instruments from the Firstrade Cash Account. For options contracts, the settlement period is one business day after the trade date while for stock transactions, the settlement takes place two business days after the trade date.