As this HFTrading review will show, the broker permits the trading of a range of asset classes. These are cryptocurrencies, commodities, foreign exchange pairs, shares, indices and metals. However, these assets can only be traded as contracts for difference (CFDs).
This HFTrading review will also take a look at the broker's approach when it comes to the account types on offer, and what each different account tier can offer traders. It will also look at the platforms that the broker offers, including MetaTrader 4 for desktop as well as the related web trading and mobile trading offers. The review will also explore a number of other aspects related to the user experience that a customer of this broker can expect, such as the usability of the platform and the provision of any educational materials on offer.
HFTrading provides a series of options when it comes to trading platforms, and accepts a wide range of payment methods. There are three different account types to choose from, and it is notable also for the large number of awards it has won in recent years.
It does not, however, offer the sort of education section that many traders have got used to in recent years. It has also not fully modernised its platform offer. We will delve into these issues in more detail as we review HFTrading.
HFTrading Review Navigation
#

HFTrading Forex Review
| | | | |
| --- | --- | --- | --- |
| Min Deposit | App Support | Max Leverage | Trading Fees |
| AUD250 | Mid | 1:500 | Low |
HFTrading offers a variety of forex trading pairs – there are almost 50 in total. Major, well-recognised currencies such as the US dollar and British pound are represented, while less well-known ones such as the Mexican peso and the Norwegian krona are also there. Spreads as low as 16 points are available, though this rises as high as 1,000 points for some pairs. This HFTrading forex review will share more about the trading conditions on the platform.
#1

HFTrading Stocks Review
| | | | |
| --- | --- | --- | --- |
| Min Deposit | App Support | Max Leverage | Trading Fees |
| AUD250 | Mid | 1:500 | Low |
There are plenty of famous stocks available to be traded as CFDs at this broker, and this HFTrading CFD review will give the details. These include shares in international firms such as Amazon, Amex, JPMorgan Chase and many more. There is also 24-hour market access on offer from this broker, and shares from different markets mean that there's often something available to trade.
#2

HFTrading Crypto review
| | | | |
| --- | --- | --- | --- |
| Min Deposit | App Support | Max Leverage | Trading Fees |
| AUD250 | Regular | 1:100 | Low |
Crypto appears to be a particularly strong suit of this broker, so it's an area for this HFTrading cryptocurrency review to explore. Not only are the major cryptocurrencies such as bitcoin and ethereum available to trade, but less famous options, such as dashcoin and Ripple's XRP, are also on offer. Floating spreads are available on most or all of these. They can be traded around the clock due to the decentralised nature of the blockchain system that powers these assets.
What did our traders think after reviewing the key criteria?
HFTrading Fees
In this section of the review, HFTrading fees will be looked at in detail. The broker's fees tend to vary depending on the account type the trader has opened. There are no commissions levied on traders, regardless of account type. However, spreads can vary, with Gold account holders seeing spreads as low as 0.05 and Platinum holders enjoying 0.03 – while Silver account holders can see spreads of 1.8.
When it comes to swaps, meanwhile, it is well worth noting the fees levied by the broker. These vary depending on whether the swap is long or short, and also on the account type. A trader with a Silver account who is going long on the USD/JPY pair, for example, can expect a swap fee of -49.67. A Platinum account trader going short on the same pair, however, will pay just -24.06. The broker does publish a comprehensive table of these fees in a prominent place on its website, under 'Financing Fees' in the top menu bar – suggesting that it is committed to transparency.
Inactivity fees can also be levied on accounts. If there are under five transactions per month on an account for two months (one after the other), HFTrading reserves the right to charge. The fees vary depending on the duration of the inactivity.
Account types
As already outlined in this HFT broker review, the different account types available at HFTrading offer slightly different fee and spread structures. However, we feel that in return, the account types also offer different levels of service.
All account holders, no matter what type they have, receive basic services such as access to over 300 assets as well as customer support for 24 hours a day, five days a week. However, Gold and Platinum account holders get more. Gold account holders appear to get access to a dedicated account manager, while Platinum account holders get both a personal manager, a news alert system, and even a free virtual private server (VPS).
Platforms
Overall, this aspect of HFTrading's offer is rather basic. The average trader will be able to find a platform that works for them, though sophistication does not seem to be on the table.
The broker offers the standard desktop package of MetaTrader 4, which in fairness does offer benefits such as price chart analytics and the capacity to set stop losses for risk management purposes. HFTrading describes MetaTrader 4 as a 'suite for the privileged', and while it does pack some good features, it's still only standard-level provision. There is no sign of the new version, MetaTrader 5, which is slowly becoming more common in the broker world.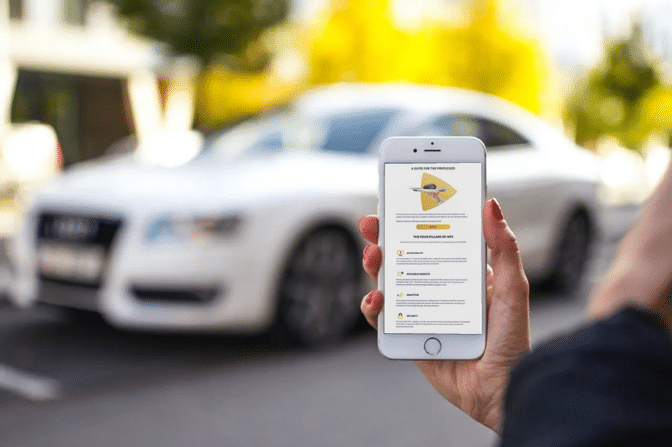 HFTrading also offers other platforms for traders to make the most of, including the WebTrader version of MetaTrader 4. There is also a mobile application on offer for users to download, and it is compatible with both Apple and Android devices.
Usability
As outlined above, the usability of the platforms is at a basic but satisfactory level. MetaTrader 4 is a well-established platform and is relatively easy to use.
Looking further than just the platforms, the HFTrading site is well organised and contains a number of clear subheadings in its menus, including options for products, platforms and legal documents. There is a prominent link in the top menu bar to the account opening and logging in options, so it is difficult to lose track of where you need to be.
We feel that a particular problem with HFTrading's usability, however, lies in its lack of provision of educational materials. There are sections set up on the site that appear at first glance to offer traders materials such as tutorials and eBooks, but these sections are in fact currently empty. A well-maintained and comprehensive education section, perhaps with a particular emphasis on how to use MetaTrader 4, could seriously improve usability – though one such video does exist in the 'Platforms' section.
Customer Support
There are several options on offer when it comes to customer support, meaning that clients of HFTrading can reach out to the broker in the way that suits them best.
Customers who wish to communicate using text can opt for either the email or live chat option. Speaking over the phone is also possible, and the customer service team at HFTrading is available via an Australian country-coded phone number. The phone lines are open between 2am and 1pm GMT from Monday to Friday.
In an unusual move, HFTrading also provides an opportunity for customers to reach out to the management of the company using an email form.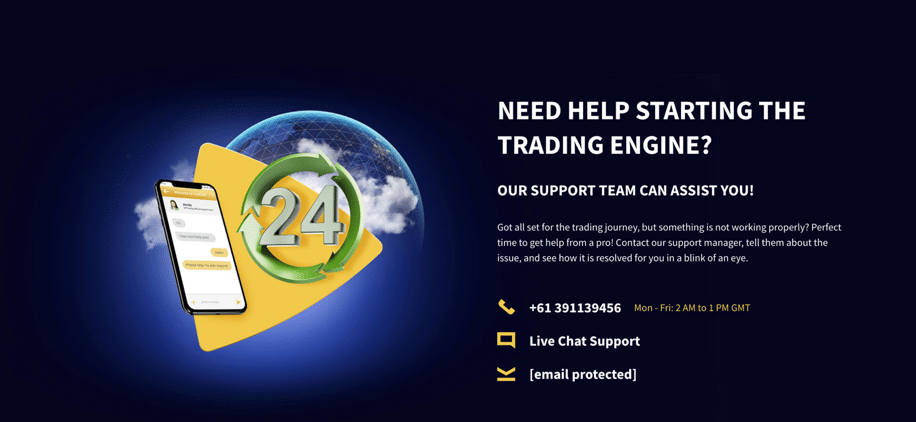 Payment Methods
HFTrading offers a respectable and fairly standard array of payment methods for traders.
In terms of card payments, major methods of payment such as Visa, Mastercard and Maestro are all accepted. For those customers in the Single Euro Payments Area, meanwhile, V Pay from Visa Europe is accepted at this broker. When it comes to e-wallets, Skrill and Neteller are both represented.
Best Offers
According to the legal documents section of the broker's website, a verification bonus of $20 AUD can be accessed. However, this bonus is contingent on a number of factors, including the completion of an eligibility questionnaire and the provision of Know Your Customer (KYC) information.
We feel that while this bonus is a nice touch, it is not as high as some others that have been seen in the industry. It is also not given a prominent place on the broker's website.
Regulation and Deposit Protection
HFTrading takes its responsibilities seriously when it comes to regulation and deposit protection.
The broker is based in New Zealand and is operated by a firm called CTRL Investments Limited. This firm is, in turn, an incorporated company in New Zealand and also a registered foreign company in Australia. As a result, this parent company enjoys regulatory coverage in two markets – first in New Zealand by the Financial Markets Authority, where it has the FSPR number FSP197465, and also by the Australian Securities and Investments Commission.
It is also worth pointing out that HFTrading advises its traders to take care when it comes to working with CFDs. This is because these assets can in some cases be particularly risky thanks to their use of leverage. HFTrading carries a risk warning in the footer of its website, and advises clients to take care before investing.
HFTrading also makes clear that the content on its website is aimed at people who are based in either New Zealand or Australia. It makes it particularly clear that it does not aim its website at people based in the US.
Awards
There's nothing quite like an array of awards to demonstrate that a broker will be legitimate and fair. One of the primary advantages of HFTrading is that it has a number of awards under its belt.
First off, it has been named Best Forex Broker in Australia two years running (in both 2019 and 2020) in the Forex Awards. In the A to Z Markets Forex Awards 2020, meanwhile, the broker was named the Best CFD Broker in Australia. At the Global Brands Magazine Awards 2020, the broker won Best Forex/CFD Broker for Australia. Finally, at the Global Banking & Finance Awards in 2020, the broker secured the award for Best Commodities Broker in Australasia for 2020.
It is clear from these awards that this broker has treated its clients well over the time it has been in business.