HotForex is an international broker that specialises in offering CFDs and forex to clients from around the world. Currently, the broker has opened more than 1,500,000 accounts, received more than 30 industry awards, has more than 200 employees around the world, and supports more than 27 languages.
Any review will indicate that this broker supports both institutional and retail clients. It also prides itself on offering the best trading conditions, giving traders and scalpers access to liquidity and expert advisors.
Most CFD reviews for this broker will also mention the vast range of account types available, in addition to the ability to trade derivatives and forex online. The broker offers lightning-fast execution and strives to have top trading conditions. If you review their website, you will see that its mission is providing the best customer service via a client-centric culture.
HotForex Review Navigation
#

Forex
| | | | |
| --- | --- | --- | --- |
| Min Deposit | App Support | Max Leverage | Trading Fees |
| £5 | Mid | 1:30 | Low |
A HotForex forex review will typically let the reader know that this is one area in which the broker excels. The broker clearly outlines the typical spreads, available leverage, swaps, and trading values for each asset on its website, so there are no surprises.
As you review their forex offerings, you will notice that there are 15 majors and 34 minors available for trading. Most offer leverage of up to 1:1,000 depending on the account type. As an example of the average rate, the typical spread for EUR/USD is 1.2 pips.
It is important to note that the broker does not offer any exotics. Additionally, there are just 49 total forex pairs available, which is around average and fails to set the broker apart from the competition.
#1

CFD
| | | | |
| --- | --- | --- | --- |
| Min Deposit | App Support | Max Leverage | Trading Fees |
| £5 | Good | 1:30 | Mid |
Most of the instruments available via this broker will be found in a CFD review. Clients can trade CFDs for metals and energies as spot contracts or futures, spot or future indices, shares, spot and future commodities, cryptocurrencies, and bonds.
When it comes to metal and energy spot CFDs, broker offers six instruments, with margin requirements of 0.5 to 1.5 per cent. The typical spreads vary by asset, with UK Brent Oil and US Crude Oil at 0.05 each. There are also three metal and energy future contracts.
In terms of indices, this HotForex UK review found 11 index CFDs for brokers to choose from, in addition to 11 index futures. This is fewer indices than many competitors offer, but it does include all of the favourites. As an example of rates, the UK 100 has a typical spread of 0.6 and the USA30 has a typical spread of 3.4.
Only two commodities are available as spot contract CFDs, Palladium and Platinum, with typical spreads of 3.7 and 3.0 respectively. They have margin requirements of 5 per cent and 1,500 USD respectively.
Broker additionally offers three bonds as CFDs, including EUBUND.F, UK Gilt, and US 10-year Treasury Note. The margin requirement for each is 2 per cent and typical spreads are 0.05, 0.05, and 0.08 respectively.
Futures
As mentioned, futures make up part of a CFD review, as this is the only form they are available in.
Traders with HotForex can choose from trading US Natural Gas, UK Brent Oil, or US Crude Oil futures. The typical spreads are 0.014, 0.03, and 0.03 respectively. Margin requirements are 50 USD per lot, 1 per cent, and 1 per cent respectively.
Index futures are available for 11 indices, with leverage of up to 2 per cent. To provide an idea of the rates, typical spreads for EU50.F are 3.1 and for UK100.F, they are 3.3.
There are also five commodities future contracts available, for US Cocoa, Coffee, Copper, US Cotton No. 2, and Sugar #11. Typical spreads and margin requirements vary, with US Cocoa at 9.6 and 1.5 per cent respectively, and Copper at 0.005 and 1,500 USD respectively.
#2

Stocks
| | | | |
| --- | --- | --- | --- |
| Min Deposit | App Support | Max Leverage | Trading Fees |
| £5 | Good | 1:5 | Mid |
As with most brokers of its type, HotForex does not allow for trading of shares in a traditional sense. Instead, the broker offers share CFDs, which allow traders to utilise leverage.
This review found 56 share CFDs for clients to choose from. The margin requirement for all is 7 per cent and the typical spread varies by share. To provide some examples, the typical spread for APPLE is 0.48, for COKE is 0.04, and for GOOGLE is 1.6.
#3

Cryptocurrency
| | | | |
| --- | --- | --- | --- |
| Min Deposit | App Support | Max Leverage | Trading Fees |
| £5 | Few | 1:2 | Mid |
You will not find older HotForex cryptocurrency reviews as this is a relatively new addition to the broker's portfolio. As with most other assets from the broker, if you review cryptocurrency offerings, you will notice that they are all CFDs.
There is only support for Bitcoin, Ethereum, Litecoin, and Ripple. Ripple can be traded against just the USD while the other three cryptocurrencies can be traded against the USD or EUR. Margin requirements are typically 10 per cent, except XRPUSD, which has a 20 per cent margin requirement. Typical spreads vary by currency and as expected, are in the quote currency. As some examples, BTCEUR and BTCUSD both have typical spreads of 30.0 while XRPUSD has one of 0.031.
What did our traders think after reviewing the key criteria?
Fees
This review lets potential clients know that the costs of trading with the broker are reasonable but not highly competitive. As is typical of most brokers specialising in CFDs and forex, they charge fees in the form of spreads, without commissions. There are some account types that feature commissions, but this is all clearly outlined.
HotForex does an excellent job at providing transparency in terms of its fees and spreads, something which this UK review appreciates.
Account Types
As you review HotForex forex account types, you will likely be impressed by the range of choices. There are Demo accounts in addition to Micro, Premium, Islamic, and Auto Accounts.
Micro accounts offer all trading assets, spreads from 1 pip, minimum deposits of $5, and trade sizes between 0.01 and 7 lots. Fifth decimal trading, phone trading, personal account managers, and the range of trading platforms are all available. Leverage can be up to 1:1,000, but it is limited to 1:30 within the EU for retail accounts. There are no commissions. Margin call and stop-out levels are at 40 and 10 per cent respectively. Accounts can be in USD, EUR, or NGN.
Premium accounts are similar but with minimum deposits of $100, maximum leverage of 1:500, and trade sizes between 0.01 and 60 lots. Margin call and stop-outs are at 50 and 20 per cent respectively.
HFcopy accounts are for followers and Strategy Providers in HFcopy. Performance fees can be up to 50 per cent. Minimum deposits are $100 for followers and $500 for Strategy Providers. Leverage is up to 1:400 and instruments include forex, gold, and Bitcoin. Margin call and stop-out levels are at 50 and 20 per cent, accounts are just in USD, and trades can be between 0.01 and 60 lots.
Auto accounts allow subscriptions to paid and free Trading Signals in the MQL5 community and provide access to all instruments. Leverage is up to 1:500, with trades between 0.01 and 60 lots, no commission, the same margin call and stop-out levels as Premium accounts, and the choice of USD, EUR, or NGN account currency.
Zero accounts have raw spreads without mark-ups, minimum deposits of $200, and commissions starting at USD 0.03 for each 1K lot. Spreads can be as low as zero with leverage up to 1:500, trades between 0.01 and 60 lots, limit and stop levels starting at 2 pips, your choice of base currency, and the ability to have 500 orders open at once.
PAMM accounts are also available, following the Premium features and designed for Fund Managers. Islamic accounts are also available for the Micro, Premium, Auto, or Zero Spread accounts, without swaps or rollover charges.
Platforms
This HotForex UK review appreciates that the broker offers trading via both MetaTrader 4 and MetaTrader 5. There is a full range of platforms, including for desktops, laptops, smartphones, and tablets. There is even support for the MT4 MultiTerminal.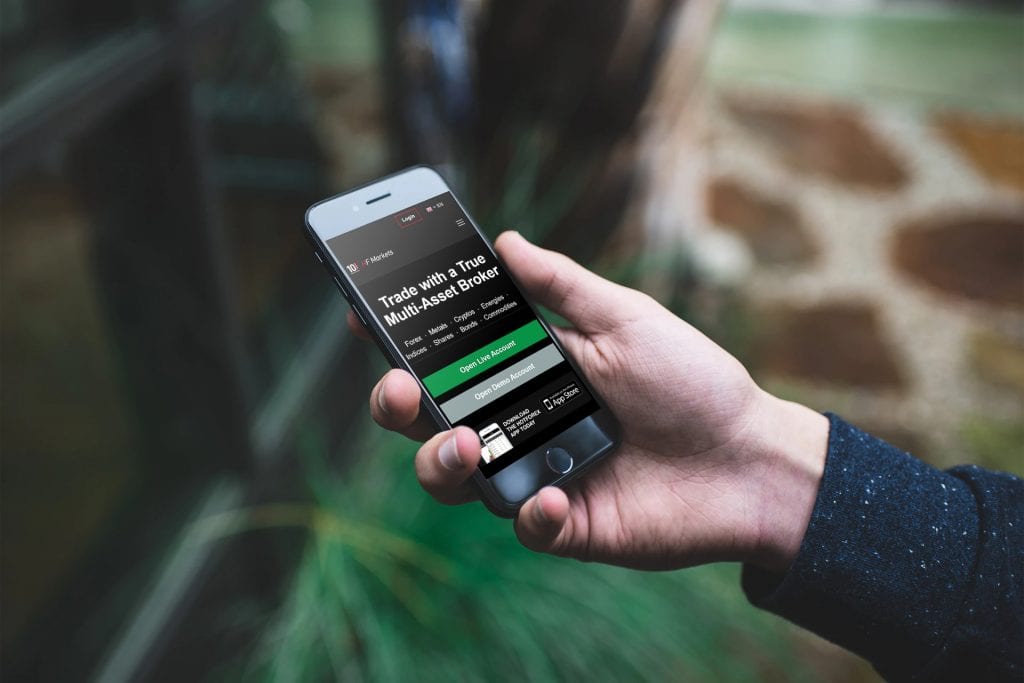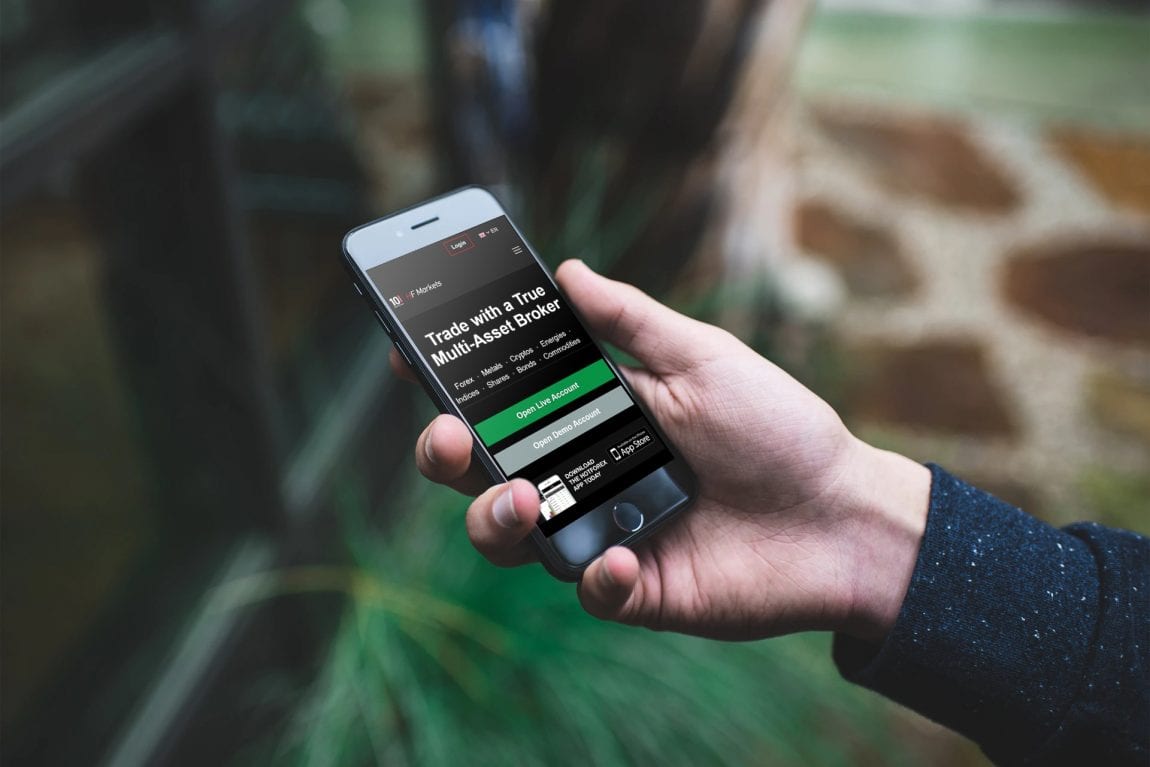 Trading on MT4 is user-friendly with nine time frames, the ability to view multiple charts at once, the ability to overlay objects of an analytical nature, more than 50 built-in tools and indicators, and pre-programmed analytical tools. It is also multi-lingual and features stop-loss and real-time account summaries. MT4 is available for clients on Mac, Windows, Linux, the Web Terminal, Android devices, iPhones, iPads, or the MultiTerminal version.
Advanced traders will want to review forex offerings and trade via the MT5 platform. It is also user-friendly and features advanced trading tools, including superior analysis, 21 time frames, the ability to view up to 100 charts at once, one-click trading, and the ability to hedge. It is available for Windows, Mac, the Web Terminal, Android, iPhone, or iPad.
Broker also offers a FIX/API for those who want direct market access while trading.
Usability
The HotForex website is cleanly laid out and simple to navigate. The black background on the main page is complemented by clear red and white fonts, with most pages featuring easier-on-the-eyes white backgrounds with black font.
The main navigation menu at the top features convenient divisions to easily find the relevant information, as does the bottom navigation menu.
Customer Support
This HotForex review could not find an obvious FAQ section on the broker's website, which is a severe lack.
We do appreciate the range of contact methods, however. There is a live chat, a contact form, email support, and phone support via a local UK phone number.
Payment Methods
As you review HotForex deposit options, you will appreciate the range of choices as well as the lack of deposit fees.
Card payments
There is credit card support for Maestro, MasterCard, Visa, Visa Electron, and Union Pay. Union Pay can take up to 24 hours to process while the other cards take up to 10 minutes. Minimum deposit for Union Pay is $50, while the others only have $5 minimum deposits.
Bank wire transfer
Wire transfers are supported with no maximum deposit and a minimum of $100. Processing is usually two to seven working days.
E-wallets
Instant e-wallet deposit options include FasaPay, Neteller, Skrill, and WebMoney, each of which has a $5 minimum. Cryptocurrency deposits are also available for Bitcoin or Bitcoin Cash via BitPay or Bitcoin via Skrill, all of which can take up to 10 minutes and have minimums of $5. You can also send $100 or more from Crypto Payments.
Best Offers
This HotForex review greatly appreciates the vast range of educational materials and extra trading tools available, as they are plentiful.
Premium trading tools include alarms, messages, user-configurable market data and news, trade management and execution, live sentiment tracking and correlation tracking, a trade terminal, a mini terminal, a session map, and Excel RTD.
Educational tools include more than 20 educational videos, trading webinars, more than 30 recorded videos, daily market technical and fundamental analysis, and e-courses.
Regulation & Deposit Protection
HotForex is part of HF Markets, with HF Markets (SV) Ltd. registered in St. Vincent & the Grenadine.
This UK review appreciates the regulation and authorisation of HF Markets (UK) Ltd under the Financial Conduct Authority. Other HF Markets Group entities are regulated around the world by the DFSA, FSCA, and FSA.
Awards
Since its formation, HotForex has earned more than 30 awards, including with its parent HF Markets Group. Some honours include "Best Client Funds Security Global" from Global Brands Magazine, "Top 100 Companies" from World Finance Magazine, "Best Global Forex Copy Trading Platform" from Global Forex Awards 2019, and "Beyond Success Award" from the World Confederation of Business.