#1

Forex
| | | | |
| --- | --- | --- | --- |
| Min Deposit | App Support | Max Leverage | Trading Fees |
| £200 | Good | 1:500 | Low |
Generally speaking, the forex trading options on IC Markets are really strong. In total, you can trade a combination of over 65 different currencies. This mainly covers major and minor currency pairs, however, so those of you looking to trade exotic currency pairs might be best served looking elsewhere. With spreads from 0.0 pips on certain account types, the trading conditions are generally excellent, which is enhanced both by the deep liquidity and the server locations, which help cut down on latency. The fees charged on forex trades will vary across the different account types. However, there is a zero-fee account available if you are willing to suffer the higher spreads. Fees on trades start from $6 on the low-spread accounts
#2

CFD
| | | | |
| --- | --- | --- | --- |
| Min Deposit | App Support | Max Leverage | Trading Fees |
| £200 | Good | 1:400 | Low |
The broker provides full support for CFD trading through the IC Markets MetaTrader 4 platform. A range of CFDs is offered by IC Markets, which includes the ICE Dollar Index and the CBOE VIX Index. The IC Markets platform is well-suited to CFD trading and gives users access to deep market liquidity in a no-commission trading environment. A total of four global futures are available to trade, which includes ICE Dollar Index Futures, CBOE VIX Index Futures, Brent Crude Oil Futures, and WTI Crude Oil Futures. While the general CFD trading conditions are pretty good, IC Markets is by no stretch a CFD-focused platform. As such, those looking for something a bit more focused on CFDs might find the options available somewhat limited.
#3

Stocks
| | | | |
| --- | --- | --- | --- |
| Min Deposit | App Support | Max Leverage | Trading Fees |
| £200 | Good | 1:100 | Low |
In addition to forex and a range of other CFDs, IC Markets has a number of stock CFDs available to trade. Users of the IC Markets platform have the option to trade over 100 large-cap stock CFDs exclusively through the MetaTrader 5 platform. The selection of stock CFDs on offer includes those listed on the ASX, NYSE, and Nasdaq stock exchanges. Additionally, users looking to trade stock CFDs will also benefit from the lightning-fast execution speeds, low latency, and tight spreads provided by IC Markets. You will generally pay fees on stock CFD trades, though this will depend on the type of account you have and what regional market the underlying stock is located in. Overall, the selection of stock CFDs is quite good, though not nearly as extensive as some of the other similarly sized platforms. Given how favourable the trading conditions on offer are, this may balance out that limitation
#4

Social Trading
| | | | |
| --- | --- | --- | --- |
| Min Deposit | App Support | Max Leverage | Trading Fees |
| £200 | Good | 1:500 | Low |
While IC Markets does not have dedicated social trading features built into the platform like some of the other online brokerages out there, IC Markets users still have several social trading features available to them on the platform. The main way to do this is through the MetaTrader Trading Signals tool, which allows you to monitor successful traders' trading activity and strategies. This is a tool with which you can customise your personal version of MetaTrader and is not developed directly by IC Markets. However, for the most part, it should give users looking for social trading tools the required functionality.
#5

Crypto
| | | | |
| --- | --- | --- | --- |
| Min Deposit | App Support | Max Leverage | Trading Fees |
| £200 | Regular | 1:20 | Mid |
Recently, IC Markets has expanded into cryptocurrency, and currently, it provides limited cryptocurrency trading options. However, it should be noted that IC Markets only supports cryptocurrency CFDs, and you are not buying or selling actual currency. Although it doesn't have the most extensive list of cryptocurrencies available to trade, IC Markets has nevertheless put together a decent selection that should suit most intermediate traders' needs. Its current selection of cryptocurrency CFDs includes Bitcoin, Ethereum, Dash, Litecoin, Bitcoin Cash, Ripple, EOS, Emercoin, Namecoin, and Peercoin. Generally speaking, the spreads offered on cryptocurrency trades are quite competitive, making IC Markets a good option if you are looking for a platform that will allow you to diversify your portfolio by dabbling in some crypto trading.
IC Markets Fees
Trader Rating
When it comes to pricing and commission, IC Markets takes a really open and transparent approach to let traders know how much certain trades will potentially cost. The commissions you might have to pay on trades will vary across asset class and account type, but generally speaking, on the accounts with the tightest spreads, the fees will be between $6 and $7. There is a zero-commission account available, but the spreads are significantly less competitive than the other account types. Generally, IC Markets is very open and transparent when it comes to making its pricing information available, which is encouraging to see. In particular, we appreciated the example calculations it included, which allowed you to see how a sample trade might play out. In terms of how these broker fees compare with some of the other similarly sized platforms out there, IC Markets definitely keeps pace with the competition.
Account Types
Trader Rating
Trading on the IC Markets platform is delivered through three main account types: cTrader, Raw Spread, and Standard.
The most popular of these is the Raw Spread account, which offers some of the lowest spreads for a broker of IC Markets' size. Spreads start from 0.0 pips, with a $7 round-turn fee charged on trades. Leverage is capped at 500:1, and it provides full support for EAs and scalpers. The Raw Spread account also benefits from having servers located in New York, which allows it to cut down latency, meaning that the quoted prices are as accurate as possible.
The cTrader account offers most of the same benefits and trading conditions as the Raw Spread account, though the servers for trades made with this account are located in London rather than New York. Additionally, the fees on this account are slightly lower and are set at $6 for a round-turn.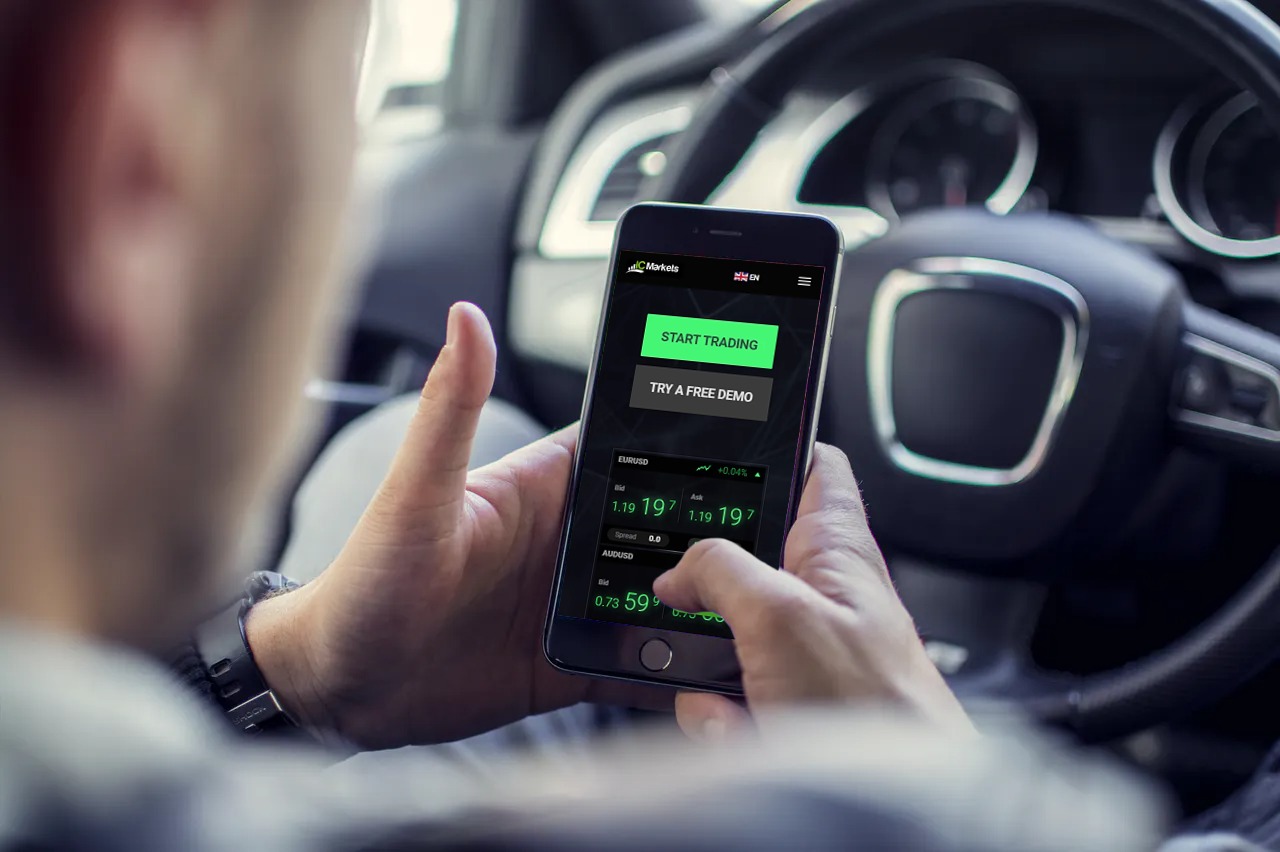 The Standard account is aimed at more casual traders rather than day traders and provides a zero-fee trading experience. However, the spreads offered for this account type will generally be higher than the cTrader or Raw Spread accounts. Spreads on the Standard account start from 1.0 pips.
In addition to these three main account types, it is possible to open an Islamic Account and a demo account. The demo account allows you to trade in a zero-risk environment as a way of trying out the platform.
Platforms
Trader Rating
Given that IC Markets was established with the goal of providing a professional-grade trading experience for at-home and retail traders, it has put many resources into providing a range of trading tools and platforms to help recreate this experience. Users of the IC Markets platform have a number of trading tools at their disposal.
As has become industry standard these days, IC Markets provides access to the MetaTrader 4 (MT4) and MetaTrader 5 (MT5) trading platforms. The MT4 platform is by far the most popular trading platform and is used by the vast majority of day traders and retail traders. It is popular due to its customisability, ease of use, and stability, which provides a genuinely seamless trading experience. IC Markets also allows access to MT5, which is the long-awaited update to the MT4 platform. The MT5 trading platform delivers several upgrades to the basic MT4 framework, including improved charting technology, order management tools, and usability tweaks.
In addition to the desktop versions of the MT4 and MT5 trading platforms, users will be given access to both mobile versions. These allow you to both access your trading account and make live trades on the go. While not as full-featured as the desktop versions, the mobile apps manage to fit in a surprising amount of features in a smaller form factor. This includes one-click trading, customisable layouts, and charting and analysis tools. Both Android and iOS devices are supported. Additionally, users will benefit from the web-trader version of the MetaTrader platform, which allows you to trade without the need to download a desktop version. This is the perfect option for trading away from your home computer or desktop and comes with all the features of the desktop version.
IC Markets also provides access to the cTrader trading platform, which makes a nice alternative to the familiar MetaTrader suite of tools. cTrader is a trading platform designed specifically with high-speed and high-volume trading in mind. It comes in desktop, web-trader, and mobile versions. Additionally, the cTrader platform gives users access to the cAlgo automated trading software system, which allows you to develop algorithm-based trading systems.
Usability
Trader Rating
Generally speaking, the usability of the IC Markets website is excellent. While not necessarily the most beginner-friendly, IC Markets has nevertheless clearly put a lot of effort into the website's design and user interface side. Information is well displayed and easy to find and has a nice aesthetic. Relevant information is contained in well-displayed dropdown menus that manage to display everything without necessarily overwhelming the user with information.
When it comes to the MetaTrader and cTrader trading platforms, usability is equally high. Although these are third-party apps, it is nevertheless worth bearing in mind when making your decision. The MT4 and MT5 apps are particularly user-friendly and are well suited to beginner and advanced traders alike.
When using the platform for the purposes of writing this IC Markets broker review, we didn't run into any major usability issues, and for this reason, it scores quite highly in this aspect.
Customer Support
Trader Rating
Although it is often overlooked in reviews, customer support is one of the most important aspects of any online broker. Thankfully, this is something that IC Markets has not neglected, and generally speaking, the level of customer support on offer is very good. The IC Markets customer support team can be contacted via live chat, phone, or email. The customer service team's availability varies on weekdays and weekends, with staff on hand from Monday to Saturday between the hours of 07:00 and 07:00 (AEDT) and from Sunday to Friday between 22:00 and 22:00. This means that during the weekday, when trading hours generally fall – you have support available 24 hours a day. Of the three customer support options, the telephone support is the strongest, with calls usually picked up immediately. Email replies will generally be answered within a day. The live chat service can be accessed directly through the website through the 'Contact Us' section.

Payment Methods