Markets.com is not included in our list of recommended brokers.
This Markets.com review wants to point out to potential traders that the broker officially goes by the name MARKETSX now, despite it still being commonly referred to as Markets.com. As such, you may see it mentioned with either of these names, as the rebranding just occurred in November 2019, making it incredibly recent.
They began operations in 2010 and this broker focuses on providing FX and CFD access. Safecap Investments Limited, which is regulated by CySEC.
Tradetech Alpha Limited operates UK.MARKETS.COM while MARKETS.COM is owned by Markets Limited, which is a Playtech PLC subsidiary. Playtech PLC is part of the FTSE 250 Index and is on the Main Market of the London Stock Exchange.
Any review will mention that this broker prides itself on offering some of the market's most competitive spreads, VIP service, and real-time access to more than 2,200 instruments.
Markets.com Review Navigation
#

Forex
| | | | |
| --- | --- | --- | --- |
| Min Deposit | App Support | Max Leverage | Trading Fees |
| £250 | Bad | 1:30 | High |
If you review Markets.com forex offerings, you will find a range of assets, including majors, minors, and exotics.
Traders examining this UK review will find 10 primary pairs, seven majors, 28 minors, and 21 exotics to choose from. The offerings are nearly identical for CFDs and spread betting, although spread betting only offers nine exotics forex review. The majority of the forex pairs can have leverage of up to 1:20, but a handful offer leverage up to 1:30. As an example of the rates for trading these assets, this forex review lets readers know that the listed EUR/USD rate is 0.40 pips, which is highly competitive.
#1

CFDs
| | | | |
| --- | --- | --- | --- |
| Min Deposit | App Support | Max Leverage | Trading Fees |
| £250 | Bad | 1:30 | High |
As is the case from similar brokers, most of the instruments available from MARKETSX are found in CFD review. Clients can trade metals, energy, indices, commodities, bonds, shares, blends, IPOs, and ETFs as CFDs.
This range of CFDs lets you review instruments to find the ones that best meet your goals and preferences. The range also allows for more diversification in your portfolio. The index CFDs include 22 futures, 11 cash, and 10 primary indices, most of which feature leverage of up to 1:20 or 1:10. As an example of rates, the spread for the UK 100 is 1.00 GBP. There are 25 commodity CFDs, including some futures, with leverage of 1:10 for most but 1:20 for gold.
The four bond CFDs examined in this review have leverage up to 1:5. The 19 blends have leverage of up to 1:5 or 1:2. Broker also regularly offers CFDs of IPOs, although none were available at the time of writing.
#2

Stocks
| | | | |
| --- | --- | --- | --- |
| Min Deposit | App Support | Max Leverage | Trading Fees |
| £250 | Bad | 1:30 | High |
You are unlikely to find a dedicated stocks review since the broker does not offer stocks in the traditional sense. Instead, stocks are available via CFDs or spread betting.
This Markets.com review notes that there are 15 primary and one grey market share CFD, in addition to hundreds of global ones. Share CFDs offer leverage of up to 1:5. There are global share CFDs available from 20 countries, divided into nine major categories for convenience as you review Markets.com stock choices.
In terms of spread betting, you can review shares available and find 14 primary shares and hundreds of global shares. This type of asset offers leverage of up to 1:5 for spread betting.
#3

ETFs
| | | | |
| --- | --- | --- | --- |
| Min Deposit | App Support | Max Leverage | Trading Fees |
| £250 | 65 | 1:30 | High |
As with stocks, ETFs are part of a Markets.com CFD review or part of spread betting as the broker does not offer traditional Exchange Traded Funds.
This review lets investors know that the broker offers 52 ETF CFDs. There are 13 ETFs available for spread betting.
Futures
The futures available from Markets.com are incredibly limited.
Those from the UK can invest in 22 different future indices via CFDs. This is the only method of investing in futures available from the broker.
#4

Crypto
| | | | |
| --- | --- | --- | --- |
| Min Deposit | App Support | Max Leverage | Trading Fees |
| £250 | Few | 1:2 | High |
Past cryptocurrency reviews show that the broker offers cryptocurrencies and the Markets.com website confirms this. However, it does not list cryptocurrencies under the various currencies offered via CFDs or spread betting. Additionally, cryptocurrencies are not listed under trading conditions for CFDs or spread betting.
This UK Markets.com review found that clients must look at the specific trading conditions listed for each platform to view the information needed to form a cryptocurrency review. Using MetaTrader, leverage can be up to 1:2 and supports Litecoin, Ethereum, Dash, Ripple, and BTCFutures. The absence of Bitcoin is notable. As an example, the spreads for Litecoin are as low as 1.5 USD.
#5

Spread Betting
| | | | |
| --- | --- | --- | --- |
| Min Deposit | App Support | Max Leverage | Trading Fees |
| £250 | Bad | 1:30 | High |
Spread betting offerings are very similar to those you would find in a Markets.com CFD review. You can spread bet on currencies, metals, energy, indices, commodities, bonds, shares, or ETFs.
In terms of spread betting on indices, found nine cash indices and eight primary indices, all with leverage of up to 1:20. As an example of rates, the spread for the UK 100 is 1.00 pips. Spread betting commodity offerings include eight instruments, all with leverage of up to 1:10 or 1:20.
What did our traders think after reviewing the key criteria?
Fees
As you review Markets.com, you will notice that the majority of its profits come from spreads, as is common among similar brokers. The spreads are highly transparent, clearly listing the trading conditions for both CFDs and spread betting on its website on a page that is easy to find.
It is good to note broker does not charge fees for deposits or withdrawals, although your payment provider may. The broker will charge conversion fees, but these are set to 0.3 per cent, a reasonably low and transparent figure. There will also be additional fees for rollovers and swaps, as is expected. Markets.com prides itself on never charging hidden fees.
Account Types
This review only finds two main account types that use real money, in addition to a demo account.
Retail accounts have maximum leverage of up to 1:30 due to official regulations. These accounts have coverage via negative balance protection.
Professional accounts waive certain protections, including that negative balance protection, but allow for increased leverage and additional benefits. To open a professional account, clients need to have two of the following three apply to them: (1) Have a financial portfolio with more than 500,000 EUR, (2) Have a year of relevant financial sector experience, and/or (3) Have traded CFDs for the past four quarters.
Becoming a professional client increases leverage to 300:1 (from 30:1 for retail clients) for major FX pairs, 200:1 (from 20:1) for major indices, 200:1 (from 20:1) for gold, 150:1 (from 10:1) for commodities, 10:1 (from 5:1) for equities, and 10:1 (from 2:1) for cryptocurrencies. In addition to the loss of negative balance protection, these accounts receive fewer disclosures and will not be entitled to Investor Compensation Fund compensation.
Demo accounts follow real-time market conditions, giving clients the chance to review broker themselves before spending real money. Our CFD review appreciates that the broker lets clients easily switch between demo and real money accounts.
Platforms
This cryptocurrency review is somewhat disappointed in the lack of information about platforms available via the broker's website. The broker has a proprietary platform and also supports MetaTrader.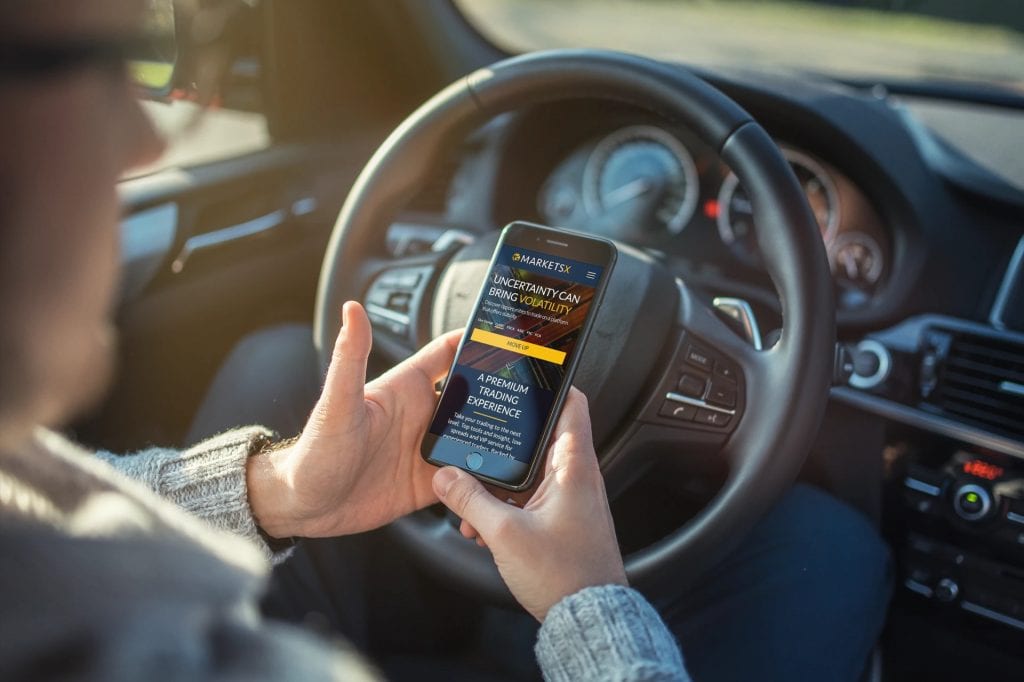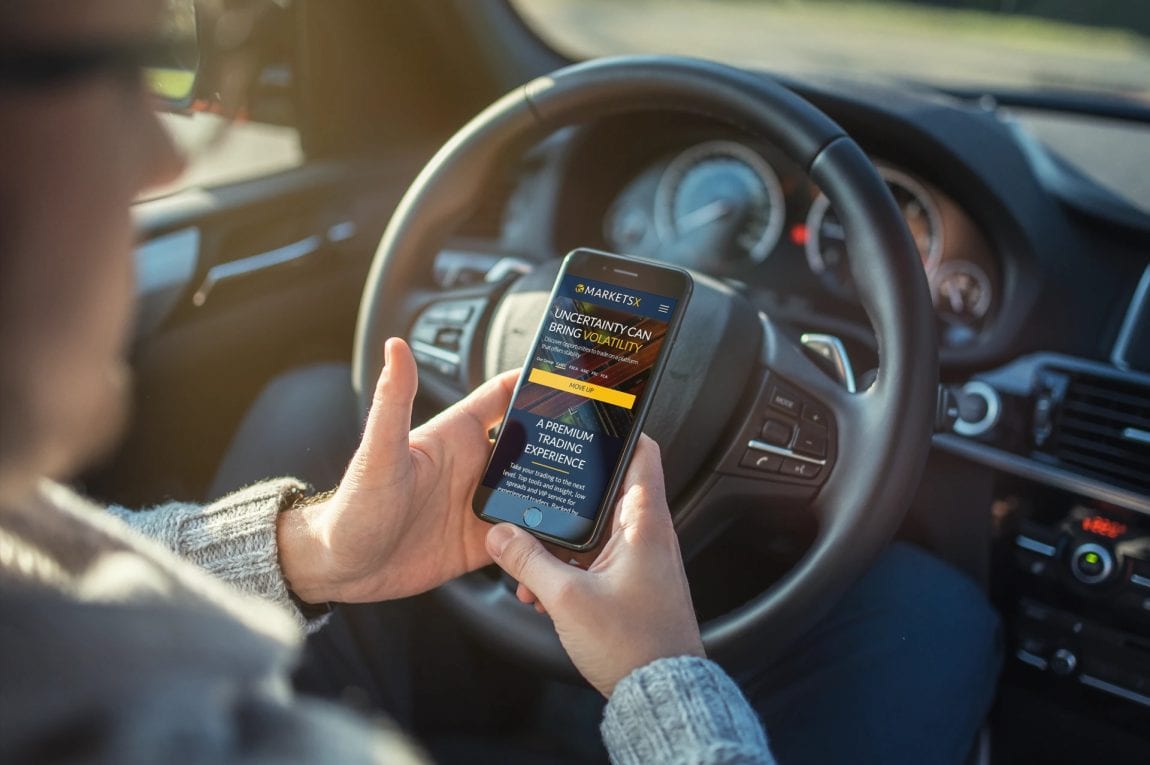 The proprietary platform is award-winning, but there is very limited information about it available on the broker's website, and you cannot preview it. There is a Web Trader in addition to mobile applications for both Android and iOS, offering compatibility across devices. At the very least, the broker does have an image of the Web Trader on its home page. Based on this image, it is clear that the platform is set up in a familiar fashion that experienced traders will appreciate, with the expected charts, graphs, and asset listings.
Those who want to form their own CFD review will also appreciate the ability to use MetaTrader 4 and MetaTrader 5 with the broker. Oddly enough, this review could not find a dedicated page to platforms on the broker's website. The main indication that there is support for MetaTrader 4 and MetaTrader 5 comes from the inclusion of a page dedicated to MetaTrader CFD Trading Conditions. The inclusion of support for those platforms is excellent news for advanced traders and beginners alike, due to the abundance of information and tips for using those popular platforms online.
Usability
This Markets.com review feels that the broker's website is usable but has some room for improvement. For example, if someone wants to review their forex offerings, it will not be immediately apparent that these are even available. The information regarding forex instruments is only available via the pages related to CFDs and spread betting. By contrast, most brokers offer a separate section for forex.
It is also difficult to find information on certain topics, such as deposit methods or supported platforms, without visiting the Support Centre. Most brokers have at least that information readily available on their pages.
Customer Support
For the convenience of clients, Markets.com offers customer support 24/5, which is the industry standard. Clients can take advantage of the dedicated live chat, which is accessible from any of the pages on their website. There is also dedicated phone support that is available between 10 p.m. on Sunday to 10 p.m. on Friday in the UK. Alternatively, clients can fill out a contact form with their email address and/or phone. Most questions will be resolved within 28 hours, but it can take longer.
Payment Methods
This Markets.com UK review appreciates that the broker offers all of the expected methods for adding funds, without any fees. The only lack is that there are no e-wallets accepted.
Card payments
Clients can add funds via credit cards. This method takes about 24 hours to process, but funds are credited immediately once you complete onboarding.
Bank wire transfer
Bank wire transfers are also accepted. This method will take one or two business days to process after Markets.com receives the funds.
Best Offers
Those who want educational resources in a Markets.com review will be disappointed. There is some basic education in the FAQ section, but that is it.
You can review forex and CFD tools regarding fundamental, sentimental, and technical analysis. These include the Events & Trade calendar based on proprietary algorithms, Dow Jones News, Thomas Reuters Analyst Research, Advanced Alerts, Financial Commentary from ForexLive.com, advanced charting, analyst recommendations, Hedge Fund Confidence, InsiderTrades, opinions of bloggers, Acuity New Alerts, signals, TradersTrends, News Sentiment, and more.
Regulation & Deposit Protection
This Markets.com UK review would like to remind clients in the United Kingdom that the broker has authorisation or regulation via the FCA. In the UK, broker is operated by TradeTech Alpha Limited. Client funds are always segregated, retail clients receive balance protection, and there is coverage under the FSCS for up to GBP 85,000.
It is based in Cyprus and is therefore regulated by CySEC (Cyprus Securities and Exchange Commission). It also falls under the regulation of the FSCA (Financial Sector Conduct Authority) in Africa. There is also regulation by ASIC (Australian Securities and Investments Commission) in Australia and the FSC (Financial Services Commission) globally.
Awards
This Markets.com review could not find a list of the awards that the broker has earned over the years, not even on the broker's website. However, the broker does indicate that its platform is award-winning, inspiring some confidence.