What exactly is a Bitcoin Exchange?
A bitcoin exchange is a website which lets you purchase or sell this and other cryptocurrencies. Many exchanges also allow trading in other cryptocurrencies such as Ethereum and Litecoin. As with any other financial investment, or trading decision, buying bitcoin requires an understanding of crypto trading strategies.
You also need to assess the site's reputation.
An exchange that attracts global investors is another sign it's trustworthy.
Another important consideration is the location of the exchange.
Financial regulations differ across countries, so being aware of loopholes is critical.
The first step is setting up a bitcoin wallet. You can store this wallet on your computer on a hard drive. There are many places to register for a bitcoin wallet. Next, you have to purchase the bitcoin. You can either try a formal exchange or a P2P route. Exchanges are more formal operations geared towards purchases, generally through bank transfers, debit and credit cards. A wide number of exchanges serve UK traders. Let's dive deeper and learn more about where to buy bitcoin in UK. You can also research the crypto broker, comparison of sites and pros as well as cons of every major exchange here.
Coinbase Versus Coinmama: Clash of the Titans
Coinbase is one of the largest bitcoin exchanges. Here are some facts:
Bitcoins may be purchased by debit card, credit card, bank transfer and SEPA transfer as well.
This is a US-based exchange founded in the year 2012.
It is the largest of cryptocurrency exchanges trading Ethereum and Litecoin, apart from bitcoin.
Coinbase claimed GBP 15 billion in currency exchange in 2018.
Choose from a mobile wallet, insurance protection for currency on servers and offline storage. Coinbase levies a 1% flat fee for every purchase.
Bitcoin withdrawals and deposits are carried out for free. A streamlined user interface and fast trades make this a popular choice. Newcomers can trade bitcoins easily, given the high liquidity and purchasing limits. Instant buy options are also available. On the downside, purchases with bank transfer can take over 5 days to complete. Coinbase also tracks how and where bitcoins are spent.
Another seasoned bitcoin broker, Coinmama offers simple payment methods.
Make bitcoin purchases through credit cards or even cash deposits via Western Union or Money Gram.
Through its credit processor, Simplex, the exchange permits you to buy up to USD 5000 in a single purchase.
Coinmama has a high exchange rate and this can be a letdown.
Charging a 6 percent fee on each purchase, Coinmama allows anonymous purchases of less than USD 150 worth of bitcoins. This exchange was formed in 2013.
Top 3 Crypto Broker Comparison
of 18 Crypto Broker
eToro
of 18 Crypto Broker
GMO Trading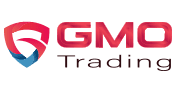 of 18 Crypto Broker
IQ Option

GDAX & CEX.io: Most Trusted Bitcoin Exchanges
GDAX owes its origin to Coinbase. A creation of the largest bitcoin exchange in the world, it offers many advantages for those users registered with Coinbase. Working with Coinbase, GDAX allows this exchange's account holders to log into it directly and trade. GDAX supports not just bitcoin but Ethereum and Litecoin as well. So, if you want to trade in other altcoins besides bitcoin, this could be an option. Users may fund accounts via bank transfers, bank wire or SEPA. While it is possible to buy bitcoins for 0% fees and some of the lowest fees are available for EU and UK buyers, their user interface is not easy to navigate.
CEX.io is another reputed bitcoin exchange. It is also registered as a financial institution. CEX is an exchange that works in the US, UK, EU and select South American cities. CEX permits bitcoin purchases with ACH bank transfers, SEPA transfers, cash or AstroPay and even credit cards. While the advantage is that it has a low 0.2% trading fee, and it is a trusted exchange for many countries, there are drawbacks too. Extensive verification process, incurring long delays and the lack of liquidity of the GBP market are serious shortcomings. If you're wondering where to buy bitcoin in UK, CEX still remains a good option for those on a budget.
Luno Versus Bitcoin.de: Choosing Between Currency Trading Platforms or P2P Bitcoin Exchange
Operating since 2013, Luno is a bitcoin exchange in Singapore. It also facilitates trading through SEPA transfers. Users can purchase and sell bitcoin using either mobile or wallet features. But a flaw this exchange suffers from is its fluctuating fees. With a small market cap, Luno is yet to gain the kind of market share Coinbase as well as CEX have. Luno also offers free deposits and low withdrawal fees. But users in the UK and EU have limited deposit options such as SEPA. This is a real problem, for those of you looking for wider payment methods.
Bitcoin.de, on the other hand, is a leading EU P2P bitcoin exchange. Users can purchase the bitcoin online from others through SEPA transfers. This is like the Craigslist of bitcoin exchanges. Of course, you need to be aware of the reputation of the seller before making a purchase to avoid getting scammed. This is counted among the largest and oldest exchanges in the EU, with claims of high security and frequent audits. But the downside is yet again the same as Luno – SEPA is the only payment method for UK buyers.
BitBargain, BitBoat or QuickBitcoin: Super Fast Transactions for Bitcoin Investors
BitBargain is a peer-to-peer exchange for buying and selling bitcoin in the UK. Sellers are vetted so that only those with positive buyer feedback may trade. The ability to buy bitcoins instantly under 8 minutes, or so BitBargain claims, is a feat. On the flipside, it's hard to buy large amounts of bitcoins. If you want to buy bitcoins in the UK in just under an hour, use QuickBitcoin instead. This bitcoin exchange utilises online bank transfers and a distinct anti-ransomware service. Its malware protection is an added bonus for users.
There's faster delivery of bitcoins as well as many positive user reviews. But again, limited payment options set serious limitations on this exchange. Bitboat overcomes this limitation. This exchange allows you to buy bitcoin in the UK apart from other EU countries. The Paysafecard or Neosurf options are available. But the wide range of payment methods is offset by the high fees. There's also a tight payment limit of €5000 in a single month across payment methods. Further, this exchange requires an ID verification for transactions. So, if you're looking for anonymous transactions while dealing in bitcoins, this may not be the right exchange for you.
Safello, BL3P or Bitrush: EU based Exchanges
Safello is a bitcoin exchange in Sweden. For EU and UK buyers, it offers a wide range of payment options. These include Swish, SWIFT, SEPA, Faster Payments, iDEAL, and Bankgiro. While Safello offers prices near fair market rate and is available in 32 countries, this exchange only has Swish payment options for confirmation over the weekend. It's not a private way to buy bitcoin as ID verification is needed. Fees are included in your buying price, too.
Dutch broker Bitconic has been selling bitcoins since 2012 and BL3P is one of its products available in the UK. BL3P charges a fixed fee of 0.25% for every trade. While this established Bitcoin company levies low fees, it serves all EU nations. The only drawback? It's hard to use for first-time investors. The user interface is tough to navigate and novice traders may find themselves at a loss while purchasing bitcoins from this exchange.
Another EU based bitcoin exchange, Bitrush is based in the Netherlands. While the simple interface and fast delivery post payment make your purchase easier, this exchange only offers iDEAL, MyBank and Bancontact as payment methods. New brokers need to provide ID verification, so this bitcoin exchange does not guarantee anonymity.

BitStamp, Kraken, CoinCorner: A Wealth of Choices
The longest running bitcoin exchanges in the world include Bitstamp and Kraken. Both were founded in 2011. While Bitstamp has low transaction fees and offers bank or SEPA transfer, international bank wire, and credit cards, this bitcoin exchange has its shortcomings. It is not suited for beginners. Additionally, there are high deposit fees on less money. A low 0.25% fee, Bitstamp's fee levied falls to 0.1% with plenty of trading volume. There's a good range of withdrawal and deposit options and a wide range of altcoins too, but be warned…this exchange has been hacked before. It also has an 8% fee on small credit card purchases.
Another veteran exchange is Kraken. It is the first bitcoin exchange to be listed on Bloomberg terminals. It is trusted by Japan and Fidor Bank, but its pitfalls are pretty much the same as Bitstamp's. This Eurocentric bitcoin exchange has a daily average trading volume. It publishes the proof of reserve audits and is highly rated for security. The only glitches are the ID verification and tough user-interface for first-time buyers.
Based in the Isle of Man, Coincorner is a bitcoin exchange suited for first-time bitcoin buyers in the UK. Coincorner allows bitcoin purchases with SEPA, credit or debit cards, GBP bank transfer, and Neteller. No verification is needed for purchases under GBP 100 and it has video tutorials too. Multi-sig security features set this exchange apart from the others.
Cubits, Bitit, Anycoin, Changelly: Wider Payment Methods
Cubits is a UK based bitcoin exchange which offers a wide range of payment methods and currencies. You can use SEPA, SOFORT, SWIFT, credit cards, Skrill, Dotpay and online bank transfers too. It has a 0.9% trading fee and supports 20 fiat currencies. Its wallet cannot be used for storing bitcoins, though. ID verification kills your privacy. For novice beginners, it can be a deal-breaker.
Bitit has the distinction of being an exchange that permits purchase of bitcoin online with 3DS credit or debit cards, cash and Cashlib vouchers, apart from Flexepin and Neosurf. But for buying amounts over €25, identity verification is a must. So, large purchases mean you're on the radar, and this can be a problem for many bitcoin investors and traders. There's even a €500 weekly credit and debit card limit. Another bitcoin broker which offers wide range of payment methods and services to to clients across the UK is Anycoin Direct.
The cons are the lack of transparency regarding fees and the intensive ID verification, which even requires video chat. Another exchange, Changelly lets you purchase bitcoin with another cryptocurrency. With a sleek interface, a 0.5% fee on transactions, it is not suited for those trading in fiat currencies.
Conclusion:
From P2P to Formal Exchanges With Demo Accounts
P2P marketplaces are a dime a dozen. Bitcoin-OTC exchange, for instance, is an over-the-counter marketplace for the peer-to-peer exchange of bitcoin. It essentially involves users placing ads or locating ads to sell or buy bitcoin respectively. For countries without an exchange, this is a great option.
If you're new to currency trading though, consider eToro. It provides an impressive USD 100,000 worth dummy account so you can practice without risking money. This site also offers copy-trading and boasts millions of users. Another popular choice for UK investors is Plus500, which allows trading CFDs on a lot of altcoins besides bitcoin. It also has a demo account, so you can learn the ropes, without risking real cash.
There are so many options out there for those looking to sell/buy bitcoin safely and securely. The main choice is between P2P and formal exchanges. Each has its own share of benefits and drawbacks. So, make sure you invest wisely by making the right choice.