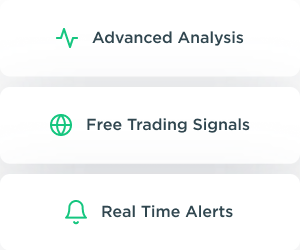 Due to its convenience in sending payments, the demand for Bitcoin is increasing rapidly day by day, which can be seen in the fact that it has become increasingly easy to buy Bitcoin. If you live in the UK and are wondering how to own this innovative digital currency, this article will tell you the fast and safe ways/websites to do it.
Bitcoin – Essence
How to buy Bitcoin in the UK
Alternative buying methods
Exchanges
Bitcoin – Essence
Bitcoin is the world's first decentralized digital currency, invented by an anonymous software developer called Satoshi Nakamoto. It was first published as open-source software in 2009. Working as a peer-to-peer network, Bitcoin allows its users to send payments without any supervision from central banks or organizations. That's also the Bitcoin creator's goal: creating "an electronic cash system" that is wholly decentralized with no central authority.
The most interesting feature of this innovative currency is that buyers and sellers remain completely anonymous: No names, social security numbers or tax IDs are required to send payments via the Bitcoin network. Instead, blockchain uses encryption keys.
For transactions to be executed, there will have to be "miners" in the network, who will "decode" transactions by doing advanced math and record-keeping. When a person sends a bitcoin to another person, that transaction will be recorded by the network in a "block." Miners who use computers to run special software will inscribe the transaction and other ones in a large digital ledger, and convert the blocks into sequences of code, called a "hash." There are plenty of miners simultaneously producing a hash, but only the first one who builds a perfect version of it will get paid, and he will get paid in bitcoins.
To make payments via the Bitcoin network, or simply put, to send bitcoins, you must own some.
How to buy Bitcoin in the UK
There are many ways to buy Bitcoin in the UK, but the more straightforward one is the following:
Set up a Bitcoin wallet.
Visit a reputable website that will let you exchange your Fiat currency for bitcoin.
Supply your wallet ID to a seller so that an exchange can take place.
Transfer money from your bank account into an exchange or to seller.
Wait for bitcoins to arrive in wallet.
Credit card method
The most common method to buy a bitcoin is paying by card. However, this is also the least secure way, has the highest fees, lowest limits, and requires most strict verification.
To do so, the first step is to find an exchange that accepts cards. Some of the sites that you may want to take into consideration include Bittylicious, CoinCorner, Coinbase, Coinmama or CEX.io. After choosing a service, follow their instructions. Next, enter the amount you wish to get and your Bitcoin wallet address. Finally, make the card payment.
Normally, you will not receive Bitcoin instantly, but after some amount of time and maybe verification. Transaction limits may be low at first; however, once you have completed their verification procedures or made an initial successful transaction, the transaction limits could be elevated.
If you would like to purchase small amounts of Bitcoin, then using buying services will be a good choice. This is the second most popular way to get a Bitcoin if you live in the UK. Some of the favourite services include Bittylicious, QuickBitcoin, BitPanda, and CoinCorner. Most of them accept cash payments or card; however, Bank Transfer is usually the method to send payment to them, and you will have to include the provided transaction reference. Your bitcoin will be with you in 15 minutes since the payment is made.
ATM or Cryptocurrency Exchange
Using an exchange will be the best method If you look to buy bitcoin on a regular basis or in large quantities as the exchange rates are very competitive.
The first step to use a bitcoin exchange is to find a trusted one and open an account. We recommend Coinfloor and CoinCorner as they accept direct deposits in GBP. Kraken and Bitstamp are also good services; however, you will have to convert Pounds to Euros, which will cost foreign transaction fees. After successfully creating an account, transfer money to them via Bank Transfer. The requested amount of bitcoin will usually arrive within one to four business days, and after you receive them, transfer the bitcoins from the exchange to your wallet.
Instead, you can buy Bitcoin through an ATM. To do so, use CoinATMRadar – a website that maps Bitcoin ATMs around the world. Then, go to the ATM and follow the on-screen instructions.
Some important notes when using a Bitcoin ATM include checking opening hours, fees and limits; bringing with you your ID card and some Pounds Sterling notes.
Alternative methods
Direct transactions – a good choice given that you are a professional dealer. You can use Facebook apps like GetBits or BitFriends to do so.
Bitcoin trader – find a trader by searching on Mycelium, BitBargain, and LocalBitcoins. After opening an account, find an established trader who has a good rating score, then send him a message. Both will negotiate the rate and suitable transaction method. When the negotiation is done, send him money and provide him with your Bitcoin wallet address. You will get your coins after the seller receives the payment.
Exchanges
Coinbase
Benefits: high liquidity and purchasing limits, easy-to-do buying process
Coinbase is the largest Bitcoin broker. Options for UK clients to buy bitcoin here include paying by credit/debit cards or making fiat deposits. Whichever way you choose, you still have to complete the Know Your Customer (so-called KYC, a process of verifying your identity). The detailed steps to buying bitcoin on Coinbase are as follows:
Create a Coinbase account
Complete their verification procedures
Go to the payment methods page
Add the card
Enable Coinbase to make small transactions.
Log in to your bank account and check the amount that Coinbase just charged (a random amount between £1.01 and £1.99)
Enter the amount on Coinbase
If successful, a window confirming that your card has been added will appear. Now, you can buy bitcoin by going to the Buy/Sell tab, entering the amount you wish to get, selecting card, affirming the order, and clicking Complete Buy. Bitcoin should be transferred to you within 3-5 minutes.
Please note that this exchange charges a flat fee of 3.99% on all card purchases.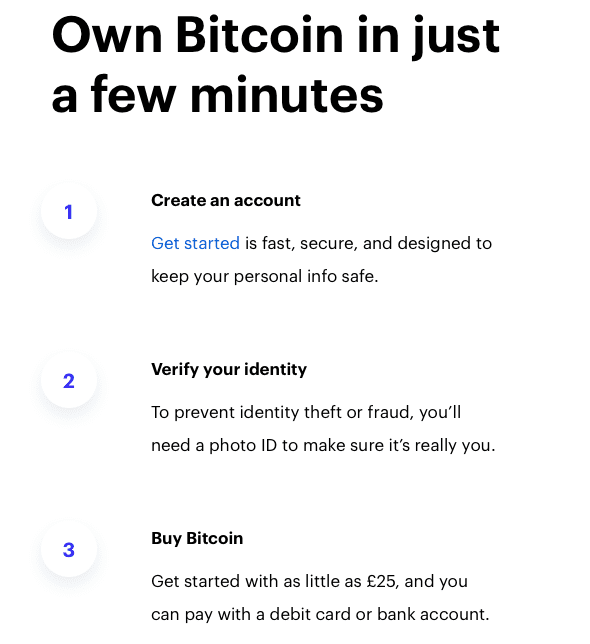 Coinmama
Benefits: fast, secure and reliable process, very high limits
UK clients can buy coins via Coinmama using credit cards.
Like Coinbase, you will also have to open an account and complete their verification procedures. The KYC process may take a few days for completion. After it's done, you can start purchasing bitcoin with this broker.
Below are the detailed steps to doing so:
Log in to your account
Go to My Account
Enter all of the required personal details and click Save
Click Buy Bitcoins
Enter the amount of bitcoin you want to purchase
Choose card as payment method
Enter your Bitcoin wallet address, billing information, address, and your card information
Verify your email and phone number
Upload a selfie with you holding your card if required
Coinmama will verify your payment and send you a confirmation email. After everything is done, you will get your coins within 20 to 30 minutes.

The most prominent feature of Coinmama is that they offer very high limits: You can buy more than £3,000 worth of bitcoin per day, and more than £12,000 worth of bitcoins per month. However, Coinmama charges a nearly 6% fee on each transaction, which is one of the highest among bitcoin brokers that accept to pay by card. Besides, you will need to create a Bitcoin wallet before using this broker as they don't have their built-in one.
Cex.io
Another reliable exchange that users in the UK can turn to is CEX.io.
Benefits: fast, secure, reliable
Sign-up for an account
Confirm your account via email
Get verified
Fund your account
Start trading
CEX.io is one of the newest cryptocurrency exchanges that accept credit cards and bank transfers for fiat money.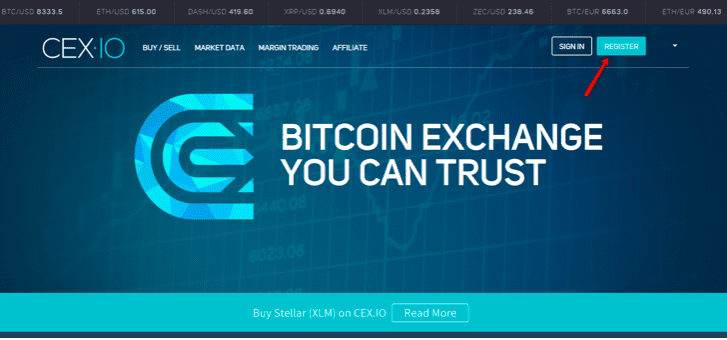 Conclusion
Bitcoin is the world's first cryptocurrency. It was invented by a person whose alias is Satoshi Nakamoto. Working as a peer-to-peer network, the Bitcoin electronic cash system allows its users to make transactions with no central authority.
There are plenty of options to buy bitcoin in the UK. The two most popular ways are paying by card or using buying services. Paying by card, however, is the least secure way, has the highest fees, lowest limits, and requires most strict verification.
Two alternative methods to buy bitcoin in the UK include using an exchange or using a Bitcoin ATM. Using an exchange will be a perfect method if you look to buy bitcoin regularly or in large quantities since the exchange rates are highly competitive.
If you are an excellent face-to-face dealer, then dealing with a friend who has bitcoins will be another good choice. It also works when you work with a Bitcoin trader.
The best crypto brokers for the UK clients are Coinbase, Coinmama, and CEX.io.
To know more about other reputable crypto brokers, visit our crypto broker comparison page. Besides, check out some crypto trading strategies to get the best exchange rates.
People Who Read This Also Viewed: