BlackBerry was one of the hot stocks of the pandemic, with investors flocking back to the previously leading mobile phone maker. However, like many other stocks, it has declined and remained subdued since then, leading to increased debate about whether BlackBerry is a buy or a sell.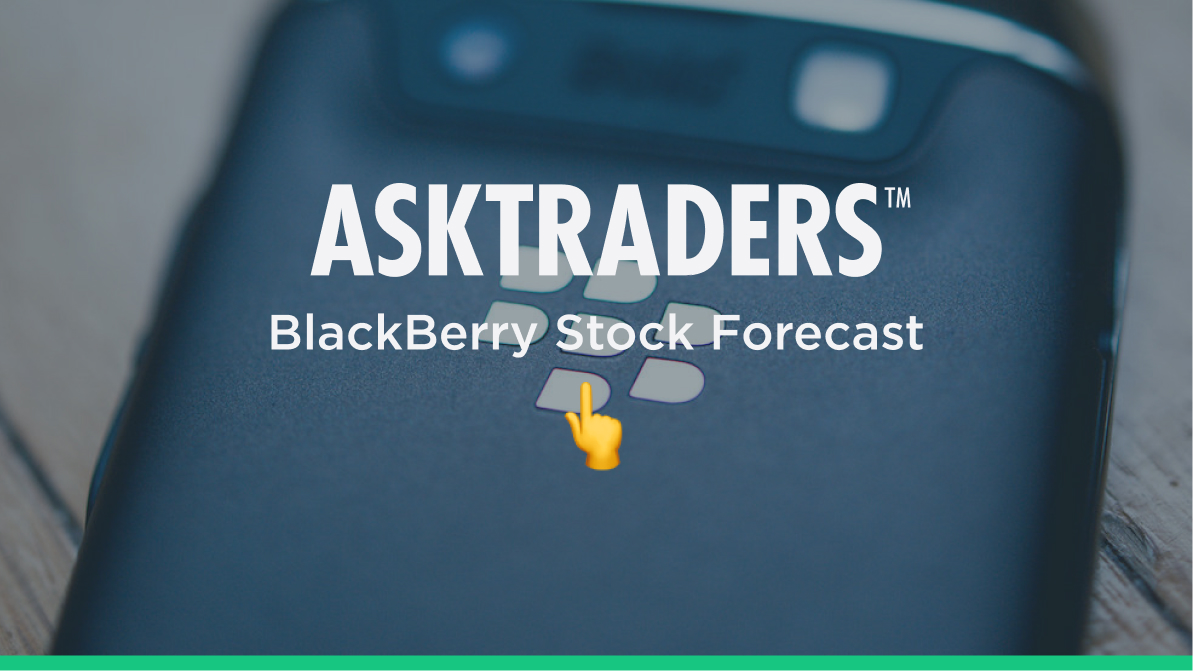 There is the question of whether the complete overhaul of the business model will pay off in the long term for those willing to take a buy-and-hold approach. BlackBerry stock predictions are currently whipsawing around, but some are asking if the firm that once embodied the dot-com bubble will ever take off again?
Who is BlackBerry?
Sometimes the simplest questions provide the most interesting answers, and BlackBerry's radical transformation over recent years has left many investors scratching their heads. It is also a large part of why some are still interested in the stock.
The firm started out as Research In Motion (ticker RIM) and produced the distinctive BlackBerry handsets that, at the time, revolutionised business practices. Staff were able to work on the move like never before, and by 2007 RIM's CA$67bn valuation made it Canada's most valuable firm. It was all downhill from there, though, as the handsets became associated with work intruding on personal life, and competitors with easier functionality, in particular Apple's iPhone, took huge chunks out of the market share.
The company ended up abandoning its handset manufacturing operations after a while. Instead, it reinvented itself as a cybersecurity firm. The ultra-high-spec security of BlackBerry handsets had always been favoured by employers if not employees, and BlackBerry accordingly redesigned its business model. BlackBerry is listed on US and Canadian exchanges with ticker BB and provides software and services for cybersecurity, embedded systems, endpoint management, software-defined vehicles, critical event management, and secure communications.
Where Will BlackBerry's Stock Price Be At The End of 2023?
Any BlackBerry stock forecast must factor in whether the firm's complete overhaul of its business operations is and will be successful. Transformations on such a scale don't have a particularly good track record.
Many investors and analysts point to the fact that BlackBerry's security features have always been an integral part of the brand. It was with some reluctance that employees allowed their staff to use alternatives such as iPhones, which are considered a greater security risk. Firms are, after all, trusting millions of employees to ensure that confidential information is kept secure out of office hours, and given the room for human error, technical rather than behavioural safeguards will always be deemed preferable.
BlackBerry is operating at the forefront of artificial intelligence and machine learning technology, both of which are used to keep customer data safe and private. The firm says that it secures more than 500 million IT endpoints. This tally includes 235 million vehicles on the road today, and exposure to the booming EV sector is further reason to ask, is BlackBerry a good stock to buy? The problem for BlackBerry is that it has moved from one super-competitive sector to another, and this puts revenue at risk. 
It's worth noting that Wall Street analysts see BlackBerry as Hold or Neutral. According to TipRanks, six out of six analysts have a Hold rating on the stock, with the average 12-month price target currently at $5.65, representing a potential 16% upside from current levels.
BlackBerry Long-Term Forecast
Any BlackBerry long-term stock forecast is subject to a dizzying array of variables, many of them outside of the firm's control.
Given the various opinions on the company, it's hard to justify making an investment decision on the back of crowded social media sites choosing your stock as the flavour of the day. It sounds extremely speculative, but big institutions build portfolios of stocks that might or might not be subject to takeovers. The price moves might not be quite as extreme in pre-event hedge fund portfolios, but the act of pricing in some optionality into a stock price is a tried-and-trusted investment strategy.
However, the firm can't shake off the suggestion that it could see its core revenue streams eroded by competitors. None of the portfolio managers at big pension funds are going to be sacked for choosing an alternative to BlackBerry. On the other hand, if they do buy into BB and things do go wrong, there will be a lot of explaining to do. Why would you risk your high-powered job by taking a position in a firm with BlackBerry's track record, particularly when other start-ups offer similar risk-return but don't have such a complex backstory. Even so, investment fundamentals can look very different at lower price levels.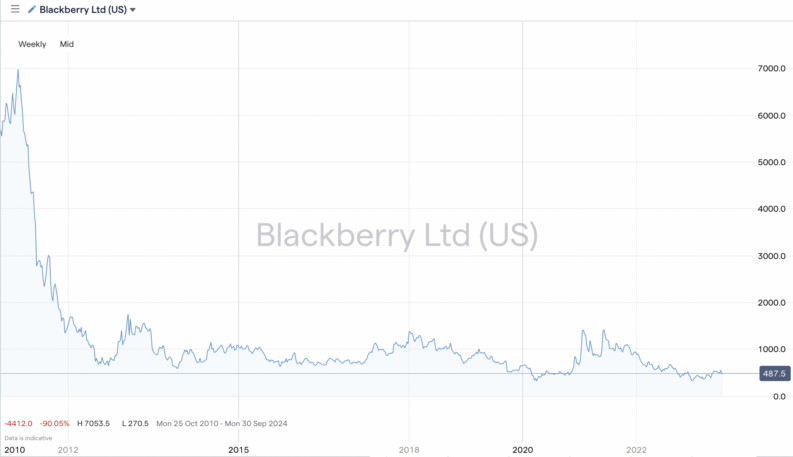 According to one website, BlackBerry's price is expected to hit $7 by the middle of 2025, then rise to $9 within 2026 and $17 in 2032. However, there was no explanation regarding how these price targets were calculated.
Is BlackBerry a Good Buy?
BlackBerry's share price is likely to be subject to volatility in the near term, but this could be just the ticket for those looking to buy or sell short the stock with a lesser holding period. What are the chances of BlackBerry being a good stock to buy as part of a longer-term strategy? Unsurprisingly, there is debate about this, but looking in the round and factoring in that there could be short-term price weakness, there could be opportunities for bottom fishers. Timing is everything and applying a degree of patience will be key.
There doesn't appear to be much risk of the stock racing away right now, so gradually working into long positions at moments of price weakness could pay off. It's a high-risk-return strategy, but most portfolios have space for a small allocation to such investments, and while BlackBerry is far from being a sure bet, it does deserve to be monitored.
The Best Brokers to Trade BlackBerry Stocks:
eToro:
68% of retail CFD accounts lose money
Take a look
If you are ready to add some Blackberry stocks to your portfolio you'll need a broker that is regulated, has low fees and a user-friendly platform. Finding one can be a daunting task, which is why we've selected some of our favourites that tick all of these boxes to help you get started.
People Who Read This Also Viewed: