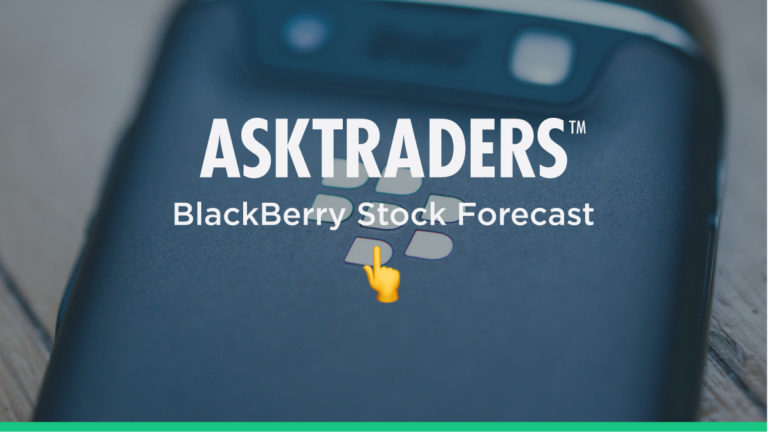 It has also resulted in a spike in price volatility, something that traders with short-term speculative strategies are drawn to. Then there is the question of whether the complete overhaul of the business model will pay off in the long term for those willing to take a buy-and-hold approach. BlackBerry stock predictions are currently whipsawing around, but many are asking if the firm that once embodied the dot-com bubble is about to take off again?
Who is BlackBerry?
Sometimes the simplest questions provide the most interesting answers and BlackBerry's radical transformation over recent years has left many investors scratching their heads. It is also a large part of why so many are interested in the stock.
The firm started out as Research In Motion (ticker RIM) and produced the distinctive BlackBerry handsets that at the time revolutionised business practices. Staff were able to work on the move like never before, and by 2007 RIM's CA$67bn valuation made it Canada's most valuable firm. It was all downhill from there as the handsets became associated with work intruding on personal life, and competitors with easier functionality, in particular Apple's iPhone, took huge chunks out of the market share.
BlackBerry Share Price – Weekly Price Chart – 2020-2021
The toxicity of the brand led to the firm abandoning its handset manufacturing operations completely. Instead, it reinvented itself as a cyber security firm. The ultra-high-spec security of BlackBerry handsets had always been favoured by employers, if not employees, and BlackBerry accordingly redesigned its business model. Listed on US and Canadian exchanges with tickers BB:US and BB:CN, BlackBerry now has a market capitalisation closer to $6bn.
The BlackBerry share price flat-lined at a low level from 2012 to 2020, when in the latter part of that year it benefited from the COVID-19 pandemic generating demand for tech stocks. Many took a second look at BB and saw it as a good stock to buy, and in January 2021 the BlackBerry stock price was at one point up an eye-watering 330% on a month-to-date basis.
The stock did fall back to earth to some extent but is still posting a market-beating year-to-date return of 58.96%.
BlackBerry Share Price – Weekly Price Chart – 2021
Where Will BlackBerry's Stock Price Be in Three Months?
Even a cursory glance of the weekly share price chart for 2021 illustrates that technical analysis indicators are pointing towards a risk of further downward price action. The bursts of buying activity have been followed by sell-offs and long wicks on the top of the candles. There's more red than green, and despite the sideways trading pattern, the path of least resistance does appear to be downwards.
Key support levels include the Weekly 20 SMA at $10.45, followed by the 50 SMA at $8.47 and the 100 SMA at $6.91. Any breach of the May low of $7.71 would leave potential for further downward movement to the year-to-date low posted in January at $6.52. Should the share price fall to those extreme low levels, it would represent a share price drop of 36% from current levels, so there is a lot at stake. Even with the stock price in the region of $10, any decision to buy BlackBerry is some way off being a sure thing.
The firm last reported its quarterly earnings on 24th June, so it's some time until any potential surprises to the upside come into play. While that earnings report was more positive than forecast, earnings per share were still in the negative, the firm posting EPS of -0.06 rather than -0.09.
One thing to know about BlackBerry is that in 2021, it joined the group of high-profile, high-volatility meme stocks. The surge in share price in January was partly down to online collusion from retail traders – most notably on Reddit – who piled into the stock to cause a short squeeze. This was bad news for the Wall Street hedge funds that had to buy back stock at a higher price and lock in losses and good news for those who got out before the moment passed, but current short interest levels are much lower. The fact that short interest has fallen to about 6% of the total listed stock – equivalent to one day's trading volumes – reduces the likelihood of a meme rally. At the same time, this increases the chances that 'diamond hands' retail traders finally give up on their speculative long positions and this would generate more selling pressure.
Where Will BlackBerry's Stock Price Be in One Year?
Any BlackBerry stock forecast must factor in whether the firm's complete overhaul of its business operations is likely to be successful. Transformations on such a scale smack of desperation and don't have a particularly good track record. On the other hand, the share price has crashed from $14.18 to $10.40, so some of the bad news is already priced in – the question is how accurately?
Optimists, and there are many, point to the fact that BlackBerry security features have always been an integral part of the brand. It was with some reluctance that employees allowed their staff to use alternatives such as iPhones, which are considered a greater security risk. Firms are, after all, trusting millions of employees to ensure that confidential information is kept secure out of office hours, and given the room for human error, technical rather than behavioural safeguards will always be deemed preferable.

Source: IG
BlackBerry is operating at the forefront of artificial intelligence and machine learning technology, both of which are used to keep customer data safe and private. The firm says that it secures more than 500 million IT endpoints. This tally includes 175 million cars on the road today, and exposure to the booming EV sector is further reason to ask, is BlackBerry a good stock to buy? Chinese EV maker WM Motor recently announced that it chose BlackBerry's QNX-branded products to power its advanced W6 SUV. Factor in the Optics 3.0 next-generation cloud-based security product, which was announced on 17th May, and it's clear that the firm is aiming to tap into growth markets.
The problem for BlackBerry is that it has moved from one super-competitive sector to another, and this puts revenue at risk. As earnings are such an important part of stock valuations, it's worth noting that Wall Street expects a net loss of 16 cents a share in the fiscal year ending February 2022. Those same analysts predict that it will be 2023 before BlackBerry turns a profit of 3 cents a share. This means that any share price growth in the next 12 months will be in expectation of profits, not off the back of them.
Where Will BlackBerry's Stock Price Be in Five Years?
Any BlackBerry stock forecast for 2025 and beyond is subject to a dizzying array of variables, many of them outside of the firm's control.
The meme stock thing could be a joker in the pack. It's hard to justify making an investment decision on the back of crowded social media sites choosing your stock as the flavour of the day. It sounds extremely speculative, but big institutions build portfolios of stocks that might or might not be subject to takeovers. The price moves might not be quite as extreme in pre-event hedge fund portfolios, but the act of pricing in some optionality into a stock price is a tried-and-trusted investment strategy.
The reason why a potential meme frenzy is given a high weighting in the decision-making process is that the fundamental analysis of BlackBerry is also relatively binary. The firm can't shake off the suggestion that it could see its core revenue streams eroded by competitors. None of the portfolio managers at big pension funds are going to be sacked for choosing an alternative to BlackBerry. On the other hand, if they do buy into BB and things do go wrong, there will be a lot of explaining to do. Why would you risk your high-powered job and beach house in the Hamptons by taking a position in a firm with BlackBerry's track record, particularly when other start-ups offer similar risk-return but don't have such a toxic backstory.
If the BlackBerry stock price does slide below $10 in the short or medium term, then the resistance to making the decision to buy might weaken. The investment fundamentals can look very different at lower price levels.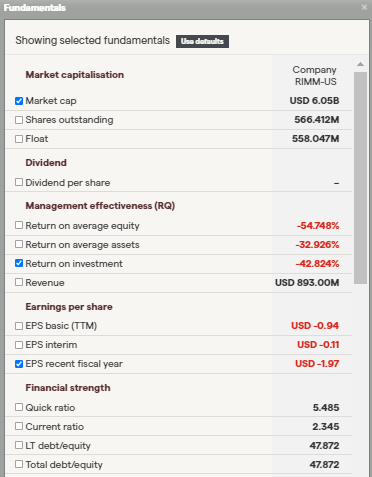 BlackBerry currently trades on approximately x200 of forecast 2022/23 earnings, but this multiple drops to x49 times if the earnings in 2023/24 meet their target. The forecasts for 2024/25 would improve the ratio even more, but there are a lot of variables in play.
Analysts appear to be holding back on tipping BlackBerry to break out. On 25th June 2021, the team at Raymond James gave the stock a 'Market Perform' rating and a target price of $9.50. So, current price levels are widely regarded as being in line rather than a sign that it's now or never to take a position.
Is BlackBerry a Good Buy?
BlackBerry's share price is likely to be subject to high levels of volatility in the near term, but this could be just the ticket for those looking to buy or sell short the stock. What are the chances of BlackBerry being a good stock to buy as part of a longer-term strategy? Unsurprisingly, there is debate about this, but looking in the round and factoring in that there could be short-term price weakness, there could be opportunities for bottom fishers. Timing is everything and applying a degree of patience will be key. There doesn't appear to be much risk of the stock racing away right now, so gradually working into long positions at moments of price weakness could pay off. It's a high-risk-return strategy, but most portfolios have space for a small allocation to such investments, and while BlackBerry is far from being a sure bet, it does deserve to be monitored.