There are numerous online stock trading platforms available in Malaysia. The question is, which one is the best? As an investor, you must choose the right online stock trading platform. In this article, we will go through what is online stock trading, and the best online stock trading platforms in Malaysia.
As you know, online stock trading is the act of buying and selling financial products through an online trading platform. These platforms are typically provided by internet-based brokers and are available to every single person who wishes to try to make money from the market.
HOW ONLINE STOCK TRADING WORKS in Malaysia
In Malaysia, we have Bursa Malaysia, which is formerly known as Kuala Lumpur Stock Exchange. Bursa Malaysia helps integrate financial marketplace and exchange that offers a comprehensive array of financial products, including stocks, derivatives, options, and futures.
The Bursa Malaysia exchange's main stock index is the FTSE Bursa Malaysia Kuala Lumpur Composite Index (FBM KLCI). This organization or platform is part of a collaboration among the Association of Southeast Asian Nations (ASEAN) that includes exchanges from Indonesia, the Philippines, Singapore, Thailand, and Vietnam.
Besides Bursa Malaysia, we have numerous other online trading platforms available. Compare and contrast those platforms before you decide to trade with them.
List of Best Online Stock Trading Platforms in Malaysia
As a new trader, you need to choose the right online trading platforms or brokers to work with. Using the wrong broker could make a big dent in your investing returns. Thus, having a good broker will help you in your investment journey. Below is the list of brokerage firms and their fee structures for your online stock trading in Malaysia.
Best Online Stock Trading Platforms in Malaysia:
As a new trader, you need to choose the right online trading platforms or broker to work with. Using the wrong broker could make a big dent in your investing returns. Thus, having a good broker will help you in your investment journey. Below is the list of brokerage firms and their fee structures for your online stock trading in Malaysia.
Brokerage Firms and Their Fee Structures
FXTM
In general, FXTM provides traders with an affordable fee structure. This broker is ideal for traders who trade frequently because it charges only a small brokerage fee, if any.
| | |
| --- | --- |
| Fee Structure | FXTM |
| Withdrawal Fee | $3 |
| Deposit Fee | $0 |
| Inactivity Fee | Yes, $5 per month after 6 months of inactivity |
| Account Fee | No |
Tickmill
Tickmill, like FXTM, provides clients with a low fee structure, allowing you to trade regularly without having to worry about losing too much money with this stockbroker.
| | |
| --- | --- |
| Fee Structure | Tickmill |
| Withdrawal Fee | $0 |
| Deposit Fee | $0 |
| Inactivity Fee | No |
| Account Fee | No |
IG
The structure of IG fees, on the other hand, reveals that they are mid-tier,  which means you should pay close attention to asset classes with high trading fees. As a new trader, it is critical that you review IG fees to determine whether or not this stockbroker is appropriate for your trading journey.
| | |
| --- | --- |
| Fee Structure | IG |
| Withdrawal Fee | $0 |
| Deposit Fee | $0 |
| Inactivity Fee | Yes, $/£12/€14 per month after 2 years of inactivity |
| Account Fee | No |
ONLINE STOCK TRADING REGULATIONS IN MALAYSIA
Founded in 1993 under the authority of the Securities Commission Act of 1993, the regulating agency for the stock market and all brokers doing business in Malaysia is the Securities Commission Malaysia (SC).
The organization answers the Malaysian Minister of Finance and has the responsibility to develop and regulate the capital markets in Malaysia. This includes overseeing people and businesses that hold licenses under Malaysia's Capital Markets and Services Act of 2007.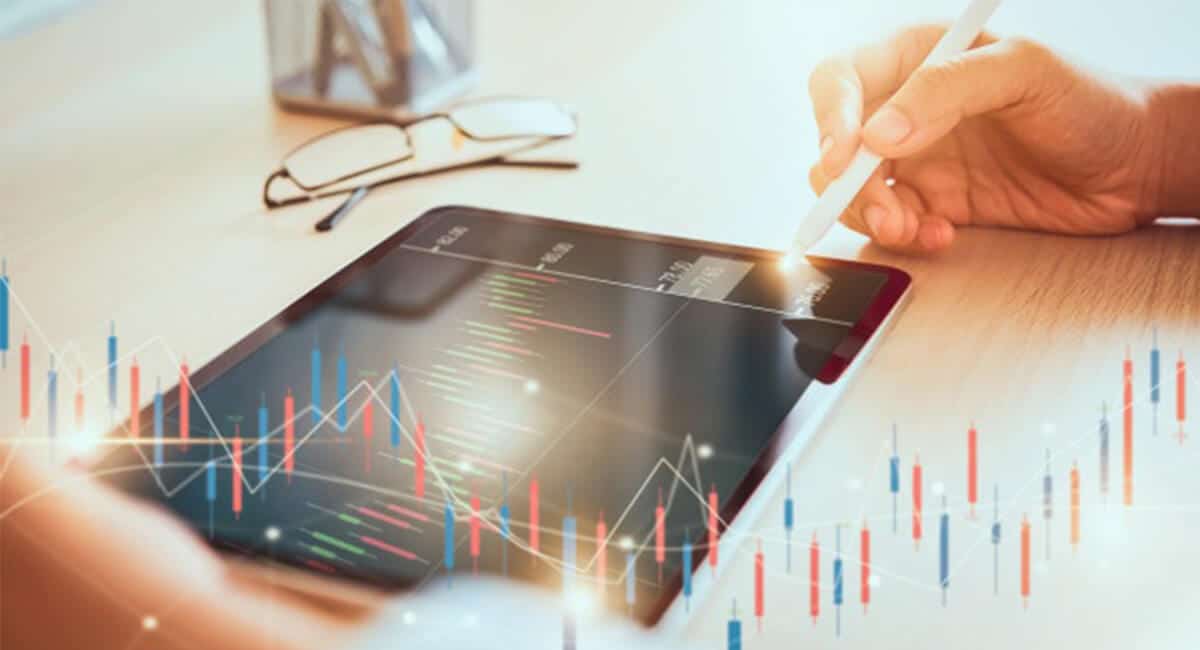 How to Start Online Stock Trading in Malaysia
Online stock purchases or investments can be made quickly. All you need to do as an investor is to open a CDS account, find a suitable trading platform or broker, and proceed with the purchase process.
However, first, you need to know the types of stock for you to invest in.
Know Types of Stocks
Before proceeding to buy and trade in stocks, you need to know the different types of shares available in the stock market, especially in Malaysia.
1. Stocks
This is the most popular investment in Bursa Malaysia. You can buy and own any company's shares in various types of listed companies.
2. Stock Warrants
A warrant is the right to buy shares of a company at a specific price at a particular time.
For example, a Shariah-compliant company issues stock warrants to increase business capital. Warrants issued by this company are also Shariah-compliant. Only such a warrant has Shariah-compliant status.
Meanwhile, warrants issued by any investment bank, also known as structured warrants, are instruments that are not Shariah-compliant because the rights cannot be converted into shares of the company.
3. Exchange-Traded Fund (ETF)
ETF is just like a unit trust but is traded on Bursa Malaysia. In simple terms, ETFs are unit trusts that are traded like shares of public limited companies. You need to have a trading account for purchasing an ETF.
4. Amanah Saham Bumiputera (ASB)
ASB was launched by Amanah Saham Nasional Berhad on 2 January 1990 to assist Malaysian citizens in providing alternative savings. ASB alternative savings can generate consistent returns or profits over a long period.
5. Real Estate Investment Trust (REIT)
Real estate is a crucial asset class in an investment portfolio. Typically, before a REIT is introduced, investors invest in real estate or physical property stocks to gain exposure in the real estate sector.
Investors now have the option to invest in a REIT by paying only a fraction of the real estate price.
In other words, REITs provide a way to invest in quality large-scale commercial real estate without having to buy real estate directly. REITs typically offer a steady flow of revenue and attractive distribution results.
Provide Capital Money
Now that you know the types of stocks available in Malaysia, the next step is to prepare your investment capital. In an investment, you need to know that the loss is definite, and the profit is uncertain, especially for relatively risky investments such as stock investing.
Therefore, you are encouraged to provide capital money and learn how to manage capital well. Remember not to invest your entire wealth into a company to reduce risk through diversification.
Open a CDS and Trading Account
After learning the basics of online stock trading, the next step is to open a CDS and Trading account when you are ready. The CDS account consists of an electronic book-entry system used to record, maintain, and track share ownership and stock transfers.
You will then need to present these accounts to your chosen licensed broker or online trading platform to open an account to trade through. The broker can then enter orders for you on the exchange's Automated Trading System (ATS).
Step-By-Step Guide to Open an Online Trading Account
Determine the type of brokerage account you need
Compare the costs and incentives.
Consider the services offered.
Decide on a brokerage firm.
Fill out the new account application.
Fund the account
Start researching investments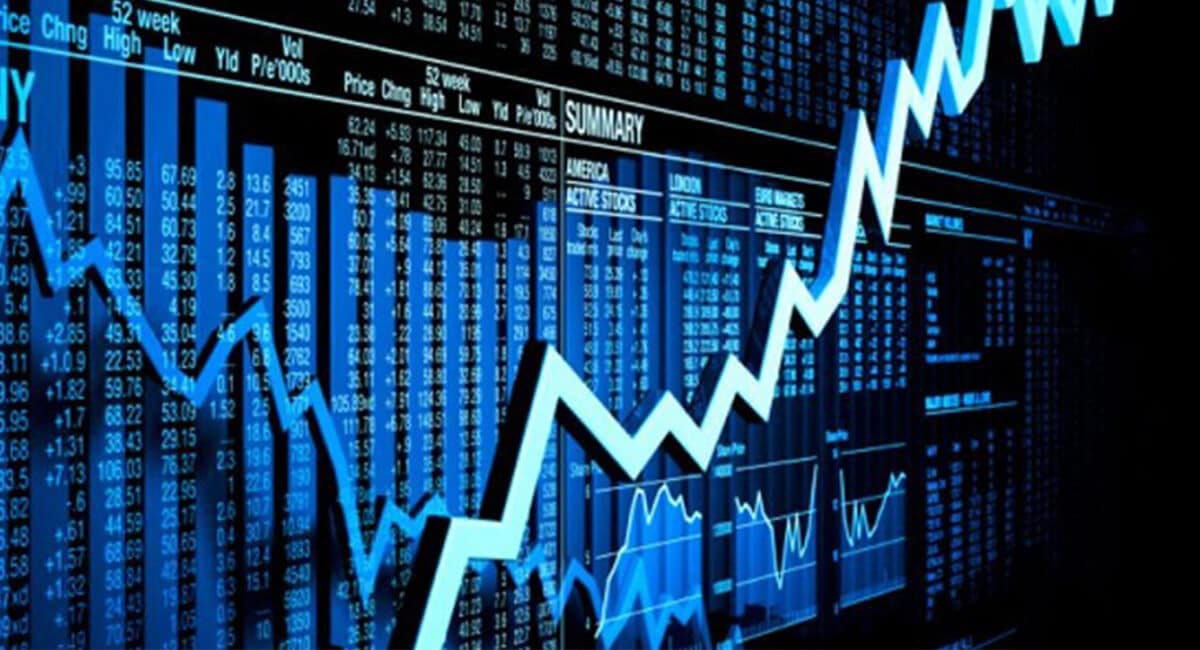 Why You Should Invest in Malaysia Stock Market
As a new investor, you must determine which stock to invest in and whether the stock market you choose is suitable for your investment journey. As it is strategically located in the heart of Southeast Asia, Malaysia is a cost-competitive location to set up offshore operations for the manufacture of advanced technological products for regional and international markets. Thus making this country a hub for development with many well-established companies. Below are the advantages of investing in the Malaysia stock market for you to dwell in.
ADVANTAGES OF INVESTING IN THE MALAYSIA STOCK MARKET
1. Conducive Business Environment
Malaysia offers investors a dynamic and vibrant business environment with the ideal prerequisites for growth and profits. A politically stable country with a well-developed legal system, Malaysia also provides attractive incentives for investors.
2. Technology Advancement
With the help of technology, Malaysia is steadfast in providing for the requirements for investor companies based in the country. Malaysia is also one of the most technologically developed countries amongst industrializing nations in the ASEAN region.
3. Full-Fledged Infrastructure
Infrastructure in Malaysia is designed to serve the business community, and it is one of the best in Asia. Telecommunications network served by digital and fiber optic technology, five international airports, well-maintained highways, and seven international seaports makes Malaysia an ideal springboard to the Asia-Pacific market.
What Kind of Investor Should You Be?
There are three distinct types of investors. There are pre-investors, passive investors, and active investors. To know which kind of investor you are and which kind you should be, there is one thing you need to consider: your risk appetite.
Risk-profile is crucial for you to determine your tolerance to risk, investing timeframe, and investment knowledge.
1. Pre-Investor
A pre-investor is simply put as someone who isn't investing. Individuals with minimal financial awareness characterize pre-investors. Thus if you have not planned any of your savings or salary to be financed, you may likely want to start slow. Learn more about investment and begin by being a passive investor first. This is to ensure that you know how to manage your capital correctly and how to mitigate the loss.
2. Passive Investor
Most investors will grow from being a pre-investor to a passive investor. It's the most common starting point on the road to financial security. A passive investment strategy is suitable for people with busy lives, families, jobs, outside interests, or entrepreneurs building businesses. As a passive investor, this is where brokers or online stock trading platforms in Malaysia come in handy.
3. Active Investor
An active investor is an individual who actively participates in the process of investing. In simple terms, the aggressive investment strategy will require you to spend more time and more effort on the process to be compared with the other types of investors. Thus, this type of investment strategy is suitable for people who can monitor their trades daily. It is also for people who have a high level of knowledge and confidence when it comes to investing.
Conclusion
To summarize, there are plenty of right online stock trading platforms for investors in Malaysia to choose from. All you need to do is have in-depth research on which broker will be the best fit for your investment needs. Analyze the features of these platforms, compare the fees structure, and provide the best trading tools possible. Besides that, remember to equip yourself with sufficient investment strategies before you decide to embark on the investment journey.