While steel transactions are plentiful, the liquidity is often lower than many other metals including most base metals.
The players in the steel industrial include:
Steel Traders
Steel Purchasing Managers
Steel Producers
Steel Brokers/Logistic Managers
Steel Speculators
Steel is actively traded in the physical market. Additionally, you can transact steel futures contracts as well as trade steel in the over the counter market.
What is Steel?
Steel is a metal created from Iron and other elements that is very strong and durable. There are several types of steel and the composition depends on the combination of elements that are combined with iron. Steel is generally traded as a raw material. Steel can also be recycled and traded as scrap metal.
Steel is considered a ferrous metal and in some circles, it is categorized as a base metal. Steel is composed of iron and carbon and also contains other elements such as chromium. This silvery colour metal is very strong and is used in infrastructure including buildings, cars, trains, ships, and weapons.
Since steel is created from several elements of metals there are thousands of different combinations creating a variety of different types of Steel.
How is Steel Produced?
There are two general ways Steel is produced. Steel can be made by dissolving carbon into iron using a blast furnace method. This is accomplished by heating iron and allowing carbon to dissolve into the molten metal. Oxygen is then introduced into the liquid metal to reduce some of the carbon.
Another technique is the Electric Arc Furnace  Method. This method uses recycled steel and heats it with electricity. Additives are used in this technique to create the desired chemical compound. The liquid steel is then cast into different shapes creating several products.
The different products include:
Long Products
Semi-finished Products
Flat Products
Hot Rolled Plates
Rolled Coils
Who Trades Steel?
Several different groups focus on buying and selling steel. This includes automobile manufacturers, construction companies, aerospace concerns, weapons manufacturers, power and energy producers, electrical equipment manufacturers, rail production, shipyard builders as well as hedgers and speculators.  The country that produces the most steel is China. Followed by India, Japan, and the United States.
How To Trade Steel
There four primary ways to trade steel are through:
Futures contracts
Steel ETFs and Publically Traded Companies
Over the Counter Transactions Hedging
Speculating on Steel
Let's now take a look at these in a bit more detail:
1. Futures Contracts
Steel is a commodity that's actively traded on the London Metals Exchange (LME) as well as the Chicago Mercantile Exchange. The LME provides traders with multiple steel contracts including, scrap metal and steel rebar. They also offer several different locations including, North America, China, and the European Union.
All of the contracts are cash-settled contracts. This means that you are only responsible for the difference between the purchase price and the sales price. Each steel contract holds 10,000 metric tons (a metric ton is 2,204 pounds) and is priced in dollars per metric ton. The price of the contract is settled by the exchange using several different methods.  For example:
LME Scrap Metal uses the "Final settlement, following termination of the trading for a contract month, will be based on the Monthly Average Index Price of the "Platts TSI HMS 1/2 80:20 CFR Turkey" assessment.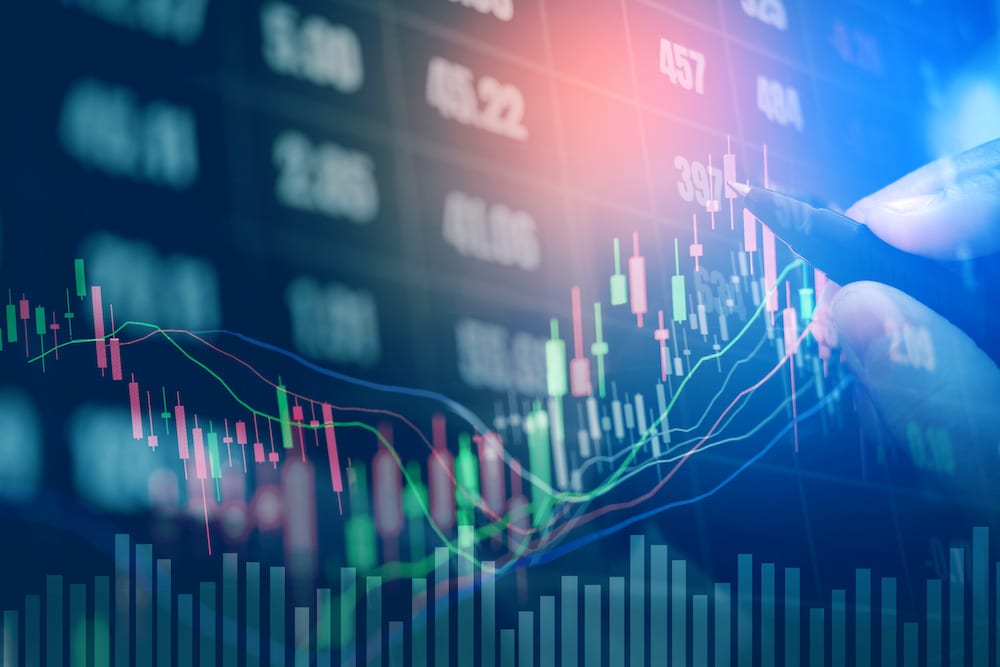 LME Steel FOB China uses "Final settlement, following termination of the trading for a contract month, will be based on the reported arithmetic monthly average of the Argus HRC FOB Tianjin China index which is available from 18:00 Singapore time on the last trading day." As you can see these two contracts use different locations as well as different publications to settled their futures contracts.
The Chicago Mercantile Exchange (CME) also clears steel futures and options. The most liquid steel futures contracts on the CME are the U.S. Midwest Domestic Hot-Rolled Coil Steel  Index Futures and the U.S. Midwest Busheling Ferrous Scrap (AMM) Futures.
Each contract holds 20-short tons and is priced in dollars per short ton. A short ton is 2,000 pounds. The price of the futures contract represents the average price calculated for all available price assessments published for that given month by the CRU U.S. Midwest Domestic Hot-Rolled Coil Steel Index. Steel contracts that are listed on the CME are financially settled.
The volume on these contracts is light and the open interest is modest. These are excellent contracts to hedge steel exposure but might not be the best contracts to use to speculate on the direction of steel. The CME also offers options on futures for U.S. Midwest Domestic Hot-Rolled Coil Steel  Index Futures.
The option contract settles into the futures contracts and provides the owner the right but not the obligation to purchase a futures contract at a specific price on or before a certain date.
2. Steel ETFs and Publically Traded Companies
Another way to gain exposure to the steel market is to buy or sell companies that are involved in producing steel. The VanEck Vectors Steel SLX ETF gives investors exposure to "publicly traded companies involved in steel production, including manufacturing mills, fabrication of productions, and the extraction and reduction of iron ore".
The ETF holds most of the major steel producers globally. The ETF holds a basket of public companies that can also be purchased individually to give an investor exposure to the steel market.
3. Over the Counter Transactions Hedging
Many of the larger steel producers and consumers use over-the-counter contracts to hedge their exposure to the steel market. An over-the-counter (OTC) contract is a private contract. The financials and legal issues are described in a private agreement. Many times, an institutional producer or consumer of steel will hedge their commodity exposure with swap dealers which is often a bank.
Swap dealers and their customers often use the ISDA Master Agreement as the defining document that governs the rules surrounding an over-the-counter agreement. Hedging is the process of mitigating your market or credit risks using another instrument. For example, a steel producer might consider selling their forward production to lock in the current price of steel in the future. A consumer of steel might look to hedge their future consumption. When you use OTC contracts, you are taking market-risk as well as credit risk. There is no clearinghouse like the LME or CME that stands between the two counterparties to make sure payments are made.
4. Speculating on Steel
The price of steel is generally driven by economic growth. A recession is usually the catalyst for a selloff. You can see in the chart of steel prices that during the recession in 1990, 2003, 2008, and 2020, the price of steel declined.
The most liquid way to speculate in the direction of steel is through the equity markets. Purchasing shares in steel producers will allow you to benefit from rising steel prices. While the futures markets are active, they are only moderately liquid, which makes them less attractive to a retail trader who is looking to speculate on the direction of steel prices.
The Bottom Line
Steel is a strong durable metal that is constructed from other elements including Iron and carbon. There are several types of steel and two general ways Steel is produced. Steel futures are actively traded on both the London Metals Exchange and the Chicago Mercantile Exchange. Many institutional corporates also hedge their steel exposure using over-the-counter contracts.
Several steel producers are public companies. You can trade these companies as their share prices are driven by the price of steel. Another alternative is to trade a steel ETF. The most liquid steel ETF holds steel producers and provides a diversified stock-like product that will move in tandem with steel prices.
People Who Read This Also Viewed: