One of the most popular trading types
It is worth starting out by discussing just how popular CFD trading has become, or contracts for difference, to give it its full title. When online trading began to gain popularity, traders wanted new ways to invest in stocks and futures without having to play the long game. CFDs allow you to trade based on whether you think stocks, futures or indices are set to go up or down. In this sense, your only capital at risk is what you make available on the difference of the trade, so you are exposed a lot less than you would be if you bought a share or two in one of the top performing companies and the market crashed overnight. While this is unlikely, it certainly happens, and being able to protect yourself against this is a benefit of trading CFDs, and why you should strive to understand CFD trading meaning. This is why CFDs are so sought after now, and why any broker comparison you look at will tell you that the best brokers are offering this popular option, as they know people love this trading strategy. For a beginning entry into the market, it can also be a less stressful endeavour as you are risking much less and therefore have fewer worries.
Increase your capital leverage
Fewer people are buying shares in the big companies, partly due to price, but also because the returns do not work quite the same. After all, if you were to buy a share or two in one of the biggest tech companies out there, it could cost over $1000 a share, and this may be the very upper limit of what you feel comfortable investing. If you did this, you would simply have to wait for it to eke forwards, and collect small returns year over year. It may feel safer in some ways, simply because the chance of the total value being wiped out overnight seems unlikely, but you only have to look at the performance of cryptocurrency in 2018 to know that this can happen. With this in mind, if you opt for CFDs instead, it can offer completely different trading strategies and mean you have much more liquidity to play with. For example, if you went to trade the difference on one of these top shares, expecting it to go up 5% in value, you could just trade with the intent of that exact aspect happening. If your thoughts are correct, you will be rewarded with the returns of that 5%, and you will not have to buy the whole asset just to make this possible.
Top 3 CFD Broker Comparison
of 29 CFD Broker
Pepperstone
of 29 CFD Broker
GMO Trading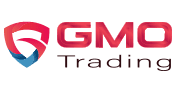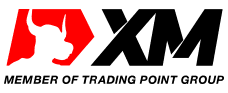 More liquidity to operate with
More choice with what you invest in
Offers a wider trading portfolio
Less exposure means you can take more risks
Be more involved in market movements
The idea of being able to speculate on price movement has long been a thing for traders, and is the movement which made those in Wall Street famous. However, while those initial Wall Street traders would have operated with pens and paper, the advent of online technology means that the average trader now can far exceed the knowledge of the traders that once occupied the offices on Wall Street. This puts everyone in an interesting position, but it must be remembered that everyone is in the same boat. All traders can access the same data, so discovering something ground-breaking is not that likely unless you have access to insider information, and that is something the authorities like to crack down on for obvious reasons. This means that huge changes in indices, stocks, bonds, futures and the like still happen, but most people are caught by surprise when changes do occur. This is another reason why CFDs are favoured, as the risks are reduced heavily. While betting on a 5% increase or decrease exposes you to 5% of the asset value, you could instead be exposed to the value of the whole thing, and this is how people lose their savings overnight.
Become spoilt for choice
This handily brings us on to another side of it – that contracts for difference allow us to get more involved in the market than ever before. No longer do we have to worry about picking one or two stocks, leaving them, and coming back to them in a year to pick up what could only be meagre returns.
If you want to just bet on 5% rises across the top stocks on one day, find you are correct, and then leverage on a 3% decrease on all of them the day after, you can totally do this.
This is another way CFDs vary hugely from owning stocks or futures themselves, because you can change whether you want the market to go high or low depending on what CFDs you place.
Again, this opens a whole new world of trading potential, as you no longer just have to look out for what will go up over a long period, but also what shares could bottom out over a period of just a couple of weeks.
If you were not investing a lot of money in your assets, it was a struggle to make anything from it unless you picked stocks early on and watched them rise. However, with CFDs, it has completely changed the ball game, and now everything operates a little differently.
Use CFDs to hedge against unexpected movements
Indeed, that aspect is one used by those who do own asset shares in several companies, in that if they hear of some rumours or believe something is about to go wrong with one of the companies they are backing, they can enlist CFDs to help them make sure they do not lose out. By betting short on the assets they own through CFDs, if it does drop 5%, they will make their money anyway, and it helps to reduce their own risk. One of the interesting things about this kind of trading is that it benefits any number of traders. They will vary in levels of proficiency from beginning investors on day one, to those with years of experience. This also means that there are a range of brokers to look out for, as they will all offer different benefits depending on the type of trader they are trying to tempt to use their broker services. This contracts for difference guide will therefore shine a light on some of the aspects to consider before picking a broker, so you can ensure you choose the one that suits you best. This way, you will not get halfway in before wishing you had not invested your capital with a particular broker.
Always look at user review sites
Consider technological and automation offerings
Have an idea of how many times you want to trade per month
Consider what tools would be useful for you
Be sure to see which brokers can suit you best
As with many things in life, not everything is created equal, and this is very much true for CFD brokers. There are brokers that will offer some of the best creative technologies out there to help you make profits off the tightest of margins. This technology can also be used to set up and run automated strategies while you are busy, and can make sure you never lose more than you choose to cap it at. Other brokers will tempt new customers by offering low fees, but the rest of their service may not be quite as up to scratch. Often, brokers will look to highlight their strengths with a great customer service output, but not everybody will need an account manager to help them go about their daily trading, and would rather have available product types that suited them perfectly. Different brokers make their case on a number of aspects when it comes to charges and commission, such as offering better rates if you trade over a certain number of times each month, as they know they have designed their product offering with people like this in mind. For others, they will want to cast out as broad a net as possible, and will not do stages of entry, but will look to make everything as clear and accessible as possible.
Have a strategy in mind
When deciding what you plan to go for when trading contracts for difference, one of the main aspects to consider is how much control you want to have over the whole thing. For many people, one of the beauties of buying an asset is that they can simply leave it alone. They have invested a set figure that they believe will pay off in the long run, and they are happy leaving it be. This is entirely possible to carry out when trading CFDs as well, and you can utilise the tools brokers make available to set strict parameters to operate in. This way, you can tell it when to enter the market for you, what price you want to exit at, and a maximum amount of exposure you are happy with, in the event it all goes wrong. On the other hand, some people love the idea of having a lot of control, and with CFDs, it is entirely possible to control every minutia of the operation, factoring in as many charts and indicators as you wish. In the end, this partly explains the huge popularity of this asset type, as so many people can be investing with it for different reasons, so there is sure to be a method that suits everyone.
Conclusion:
In conclusion
So, when it comes to explaining CFD trading meaning, it is always worth remembering that they are based on how the market performs. This is not always easy to predict, and a reminder that your capital is at risk is never a bad thing to keep in mind. Each CFD can behave wildly different in terms of its returns, with some spilling out consistent returns over a period, while others have barely worked out, even if it looked like they would. Overall, the chance to take more control over investments and apply basic statistical analysis is exciting for a lot of people, and why so many keep coming back to CFDs.
With the option of putting plenty of controls in place, this removes the need of watching the market every minute and limits the sinking feeling of coming back to something you have not paid attention to. This way, you stand the greatest chance of getting the outcome you want.