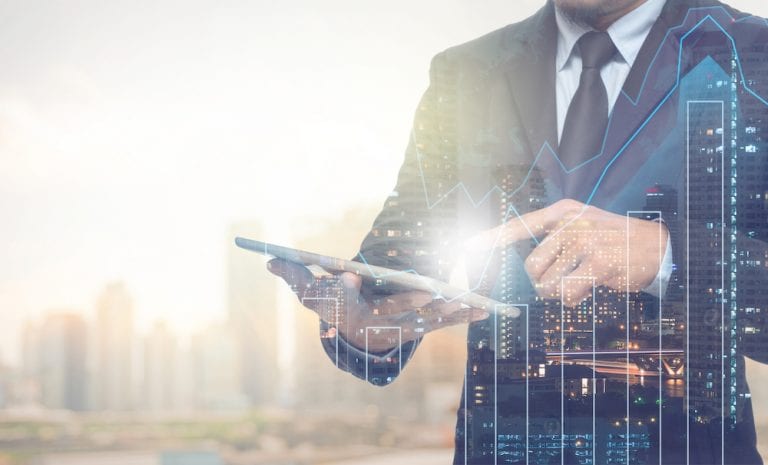 Spreadex has a great deal of experience within the financial markets, having been active in them for two decades. Currently, they are one of the biggest names in the spread betting world and, as such, they attempt to set a relatively low barrier for spread betting. This ensures that they are regularly able to bring in new customers who want to try spread betting without scaring them away. The range of options that are available to traders is, on the whole, impressive at Spreadex, and they attempt to cater for high end and entry-level traders. This will become apparent when information about the Spreadex minimum deposit is revealed.
If you want to trade with Spreadex, then discovering what they have to offer in terms of deposit options should be one of the first steps that you take. Take a look through our guide that covers everything you need to know about Spreadex deposits.
What is the minimum deposit?
The minimum deposit at Spreadex can be classified as both simple and complicated.
The first step when it comes to making a deposit will be to login with Spreadex. Of course, if you do not have an account then you can easily create one using the button that is right next to the login button.

The standard minimum amount that can be deposited into a Spreadex account is £1. This is purely because any less than that would be a relatively pointless deposit, so for all intents and purposes, there is no Spreadex minimum deposit.
This applies to all of the different deposit methods that are available. However, there is a slight bit of nuance when it comes to making a deposit with a debit card. Spreadex has a charge of £1 in place whenever a deposit of less than £50 is made with a debit card. This means that if a customer makes a deposit of £20 when using a debit card, it will actually cost them £21, even though £20 is all that will appear in their account. In addition to this, if a customer made a deposit of £49, it would cost £50, which shows that when using a debit card, it is important to make sure you double check the amount you are depositing in order to get the best value possible.
It might even be better to make less frequent deposits when using a debit card in order to ensure that you can go above the £50 deposit threshold. Spreadex does not have inactivity charges on their accounts, so it would not result in additional costs to do this, and from an economic perspective, it could lead to savings over time. For example, three £20 deposits over a month would cost £63, but one £60 deposit at the end of the month would cost just £60. It might not seem like a lot, but this equates to a 5% charge which can eat into your profit margins.
What deposit methods can I use?
The deposit methods that are available to customers at Spreadex are quite substantial. Customers are able to use credit and debit cards to make deposits to their account. Both of these can be used either online or by calling the Spreadex customer service line. The standard options are available for both credit and debit cards, this means that Visa, Maestro and Mastercard can be used for debit cards and Visa and Mastercard can be used for credit cards. American Express is not available for use to make a Spreadex deposit.
Customers can also use a bank transfer to make their deposits. This works differently to the credit and debit card options. With this method, customers will have to make the transfer through their bank account directly into their Spreadex account. In this case, the Spreadex account information will have to be included as a reference to ensure that the deposit is placed into the right Spreadex account.
Cheques are also an option, but these obviously have a much longer completion time than other Spreadex deposit options. They must also be sent from a bank account that is associated with the Spreadex account holder. This is because third party deposits are not allowed at Spreadex.
Finally, a Spreadex deposit can be made via a direct debit. This must be completed by using a direct debit mandate form. This will then collect any deposits that are owed by your account every Tuesday. By the same token, it will also pay out any funds that you have collected if you set it up to do so.
The only area where Spreadex deposit methods fall by the wayside is the lack of e-wallet options. At the time of writing, there are no e-wallets that are accepted by Spreadex. This includes some of the bigger names on the market, such as PayPal and Neteller.

How do I make a deposit to my Spreadex account?
The first step is to make sure you have an account with Spreadex and to be logged into it.
If you do not have one, you can easily sign up by using the create an account button at the top right corner of their homepage.
This will take you to this screen where you can begin the signing up process.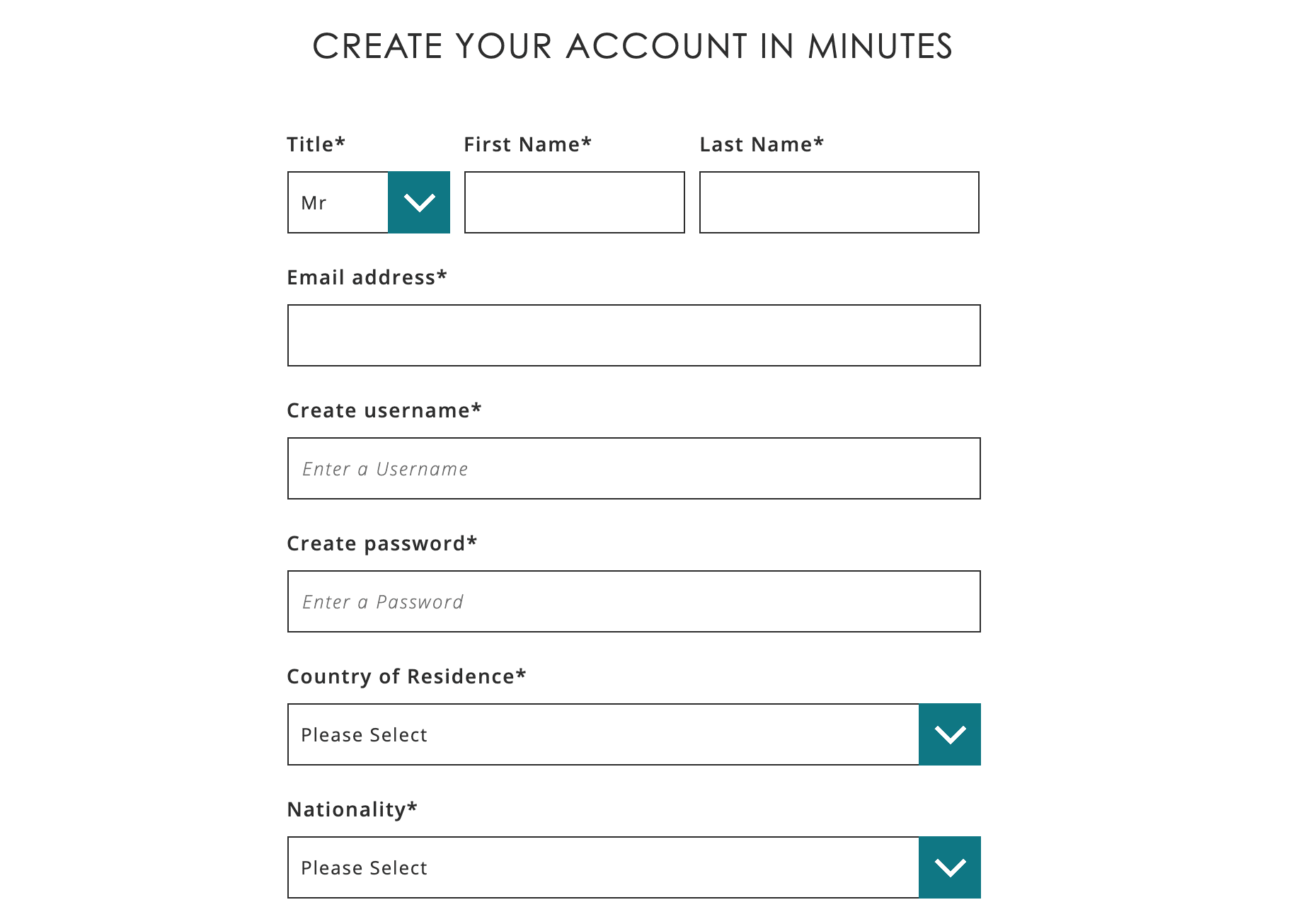 Once you are fully signed up, there are a number of different options for making a deposit. The first Spreadex deposit method is by making a deposit online. This can be done in two distinct ways. The first is through the website or app. Here you will need to go to the account page, then the transfer funds tab and then finally deposit funds. This will then allow you to use a debit or credit card to make a Spreadex deposit. The other way to make an online deposit is via online banking. Here customers will have to use their own banking account to make a deposit to the Spreadex bank account. The only thing required to ensure that the deposit is made to Spreadex is to enter the Spreadex account details into the reference space.
Using the phone will also give customers the opportunity to make a deposit with their debit or credit card. Using a card is the only way that a phone deposit can be made. There are two methods that can be used to make a deposit by post. The first is by posting a cheque – it is vital to ensure the cheque is from an account that matches the name of the Spreadex account. The second is by returning a direct debit form which will then begin weekly or monthly deposits based on your own preferences.
Are my funds protected?
Spreadex is regulated by the FCA, which means that all Spreadex deposits are subject to regulatory protection. This includes measures such as separating client funds from company funds and ensuring that no other debts are paid with client funds. It means that in the event of Spreadex suffering financial difficulties, they will be unable to use the funds that clients have in their account to get themselves out of these difficulties.
There are also security provisions in place with regards to online security. This includes, but is not limited to, Secure Socket Layers and a block on malicious trackers. Spreadex also has a provision in place which ensures that customers will get their money back in the event of Spreadex failing. It is apparent that Spreadex ensures they stick to the industry standards when it comes to protecting their customers' details and financials.
Conclusion
Making a deposit at Spreadex is a very simple process. They provide a lot of choice for customers, which includes more traditional methods for customers who are still not completely sold on using online methods. As previously mentioned, the only area where they struggle is through the lack of e-wallet choices. However, this could be due to the potential regulatory problems that can arise from e-wallets allowing anonymous funding sources. As Spreadex would have no way of tracking where the money for a deposit came from with an e-wallet, it could be their choice to ensure they adhere to social responsibility guidelines.
On the whole, the Spreadex experience is an excellent one. They make it quick and easy to use your preferred method, and they ensure that there is no confusion in how to carry out that method. While some methods will obviously take longer than others due to the physical constraints that are in place, Spreadex makes no efforts to artificially increase the length of time it takes for deposits to be processed. The only real negative to the methods that are on offer is the small charge that is in place for smaller debit card payments. Overall, Spreadex offers a comprehensive service without a minimum deposit amount that will give all traders an easy way to get involved with spread betting.
PEOPLE WHO READ THIS ALSO VIEWED: