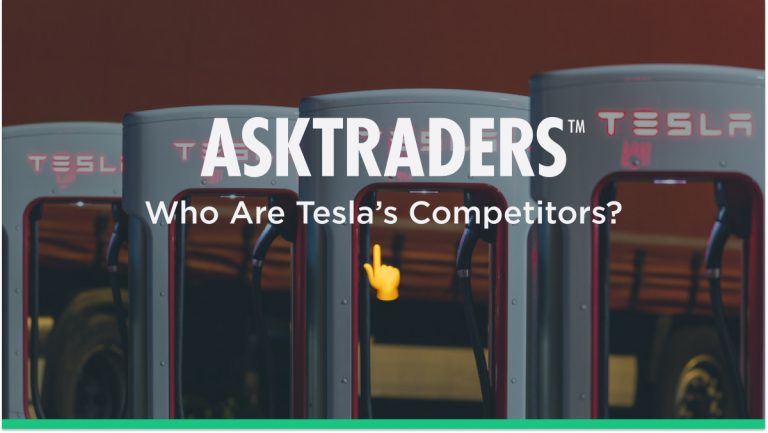 From its California base, Tesla, Inc. has managed to take pole position in the race to become the brand synonymous with electric vehicles (EVs). The firm, which was founded in 2003, has become the global brand leader for the EV sector thanks in part to its enigmatic boss Elon Musk's high profile. However, as with all markets, competitors have appeared and are eager to snap up market share in one of the hottest markets in the world.
Tesla competitors have good reason to be targeting the market. According to Deloitte's global EV forecast, total EV sales will grow from just 2.5m units to over 11.2m units in the five years between 2020 and 2025. In addition, the strong political support for carbon reduction efforts means that it's only a matter of time until the infrastructure required to support EVs reaches a tipping point. At that time, the EV market can be expected to experience exponential growth, so what are the best Tesla competitor stocks?

The AskTraders team have studied the technical and fundamental factors which needs to be incorporated into any Tesla competitors' analysis. Using those two factors in conjunction can help identify not only which stock to buy, but when. If you want to invest in EV stocks but think the Tesla share price is over-hyped, then the below list is for you.
Best Tesla Competitor Stocks
1. NIO Inc (NYSE: NIO)
China-based NIO Inc has generated sufficient attention among investors to be tradeable in ADR form on the New York Stock Exchange. The company saw its share price slide dramatically throughout 2021 as supply chain problems and rival firms threatened its growth.
NIO Inc ADR – Share Price Chart 2019 – 2022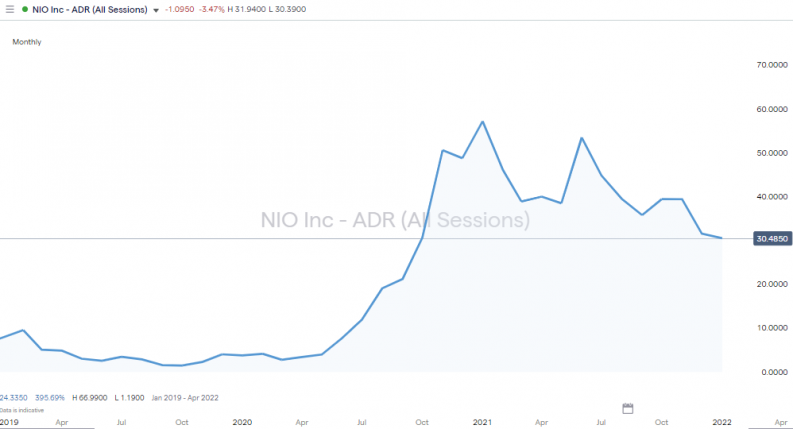 Source: IG
There are plenty of reasons to consider that the bad news is already priced in. The firm is due to start making deliveries of its new ET5 sedan model in September 2022. As that date approaches, it could act as a catalyst for NIO returning to the top of the agenda for EV investors. The encouraging price to sales ratio of 10 has resulted in the average analyst rating among 23 brokers being 'buy'.
NIO Inc ADR Broker Ratings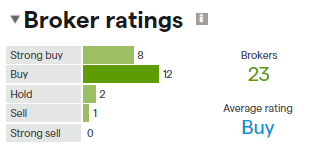 Source: IG
The shares are currently trading at the key 50% Fibonacci retracement level, a technical indicator which supports the decision to buy.
NIO Inc ADR – Share Price Chart 2019 – 2022 – Share Price at 50% Fib Retracement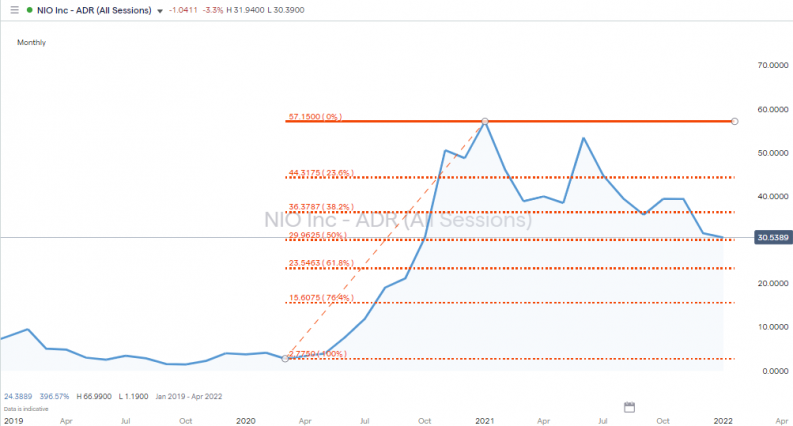 Source: IG
2. Ford Motor Co (NYSE: FORD)
One of the rivals posing a threat to NIO is Ford Motor Co. It's accelerating share price illustrates how the firm which was playing catch up has turned things around thanks to plans to invest $30bn in EVs by 2025. These plans are forecast to result in 40% of Ford sales being EV-based by 2030.
Ford Motor Co – Share Price Chart 2014 – 2022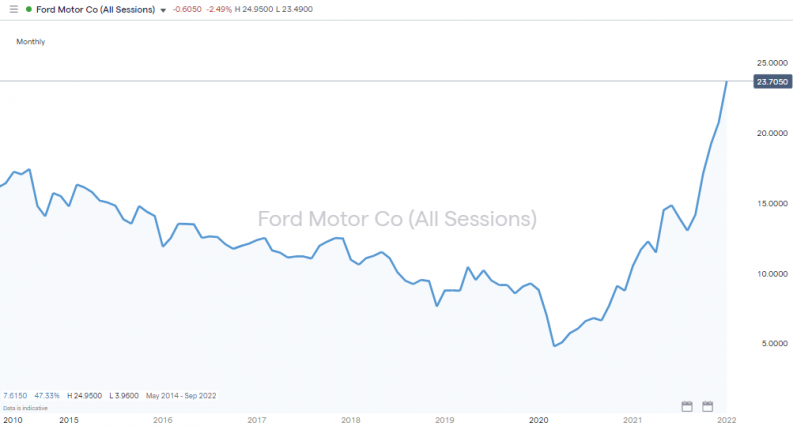 Source: IG
The multinational operator has an established global network to draw on. While it might not be the EV of choice for early adopters, it looks well positioned to pick up sales from the second wave of buyers. The mass market may appreciate the comfort of dealing with a long-established brand name.
3. Honda Motor Co Ltd (HMC)
Japan-based Honda has combined forces with US titan General Motors to share the production of their first two EVs. By collaborating, both firms can expect to get a head start on some rivals. The relationship is due to finish at the end of the decade when they'll begin producing their own vehicles.
Honda Motor Co Ltd ADR – Share Price Chart 2019 – 2022
Source: IG
Honda's ADR stock price recently bounced off the 100 Weekly SMA in the region of $38, which now offers support from a technical analysis perspective.
4. Lucid Group Inc (LCID)
US-based Lucid is a pure-play on EVs and is targeting the luxury end of the market. Customers spending over $100,000 on a car demand quality and that has inspired Lucid to develop vehicles which are collecting reviews that are little short of staggering. The firm is also pushing technological boundaries. The Air Dream edition has recorded an official EPA mileage rating of 520 miles on one charge, which smashes one of the major obstacles to EV adoption.
Lucid Group Inc – Share Price Chart 2020 – 2022
Source: IG
With the lucid share price currently 33% off the highs of November 2021, this could be a dip to buy for those looking for a buy-and-hold EV position.
5. Fisker Inc (FSR)
Fisker Inc has set out to do things differently and as a result, it is a high risk-return play on EV's which is relying on several pieces of a complicated jigsaw to fall into place. If they do, the current share price valuation, which is supported by the 20 and 50 Weekly SMAs, could be expected to explode.
Fisker Inc – Share Price Chart 2020 – 2022 – Key Support Levels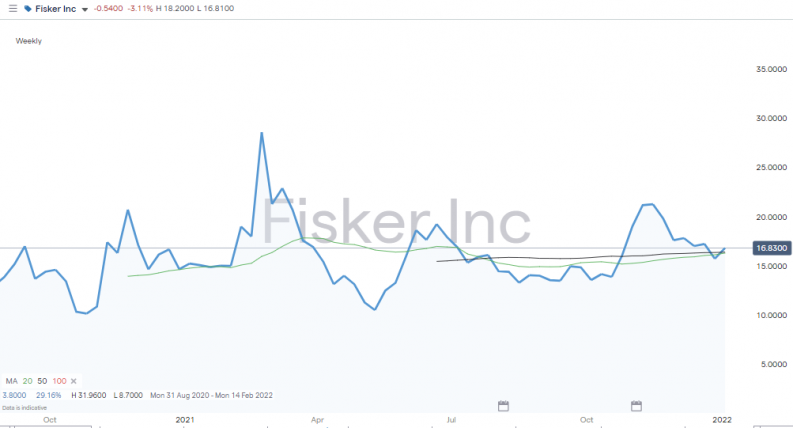 Source: IG
Risk factors include the fact that Fisker has outsourced certain parts of its production process and it is not expecting to start selling vehicles for another year. On the other hand, it has an experienced management team out of the "if anyone can, they can" mould.
How to buy Tesla competitor stocks
Finding the right Tesla competitors' stock for your investment strategy is only part of the process. Signing up with a trusted broker which offers security of funds and best-fit functionality can be just as important. It's also important to ensure the terms and conditions on offer are competitive, as trading is hard enough without giving money away on avoidable administrative fees. Following the inside tips from experienced traders can help ensure you choose a trusted broker who offers cost-effective access to the EV market.
1. Choose a broker
One crucial check to make is that the brokers you are considering using are trustworthy. This broker shortlist includes firms which are well-respected in the trading community, and which have been reviewed by the AskTraders team.
Setting up a demo account with a good online broker takes moments to do and opens the door to trying out trading in a risk-free environment. As demo accounts are free to use, it's worth trying out a few brokers to find a best-fit. While booking test trades, also confirm that the platform is regulated by a Tier-1 regulator such as those listed below. That rubber stamp will mean the broker will offer extra client security.
Tier-1 Regulators
2. Open and fund an account
Whether you are upgrading from a demo account to a live one, or simply signing up for a live account from scratch, the process is relatively straightforward and should only take minutes to complete.
The first step involves sharing personal information so that the broker is able to identify you and to comply with Know Your Customer protocols. At the end of this process, only the account holder will be able to access and manage their cash and assets.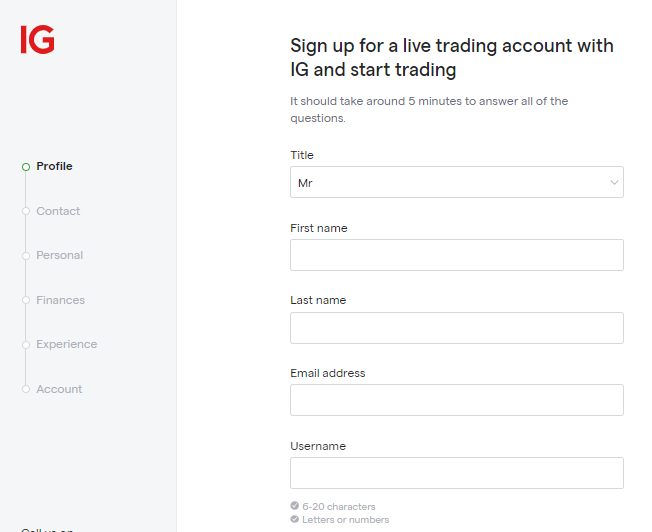 Source: IG
Sending funds to a new account can be done in a variety of ways with the simplest and fastest approach involving debit and credit cards. Cards are typically associated with an immediate transfer of funds, whereas bank transfers can take days to process. e-Wallets are another option, but whichever route is chosen, it's worth double checking the terms and conditions to avoid paying unnecessary commissions or suffering time delays.
3. Open an order ticket and set your position size
After the cash hits your brokerage account, the next step is to buy Tesla competitor's stock. Each stock's trading interface can be located by using the 'search' function.

Source: IG
The trading dashboard also includes price charts, recent news and company information. The process of buying is as simple as entering the number of shares you want to own into the appropriate data field and clicking or tapping 'buy'.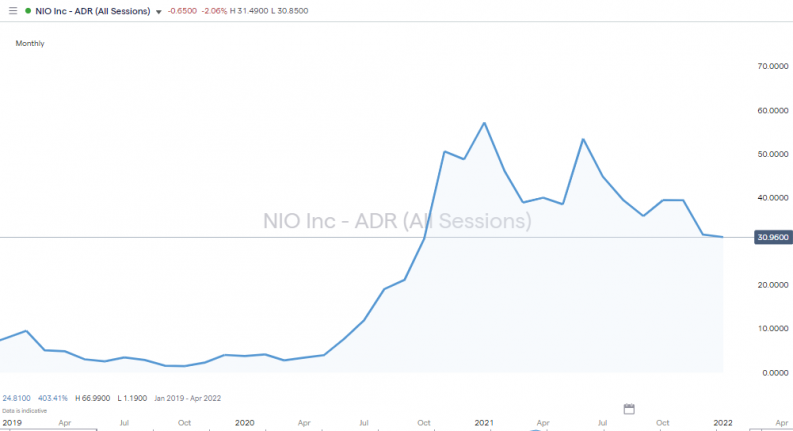 Source: IG
4. Set your stops and limits
Stop Loss instructions and Take Profit orders are risk-management options which instruct a broker to automatically close out some, or all, of a position if the price reaches a certain level.
Stop-losses kick in if the price moves in the wrong direction and limits downside risk. Take profits lock in gains should the price of your Tesla competitor stock suddenly sky-rocket.
Buy-and-hold investors who want to buy EV stocks with a view to long-term gains might want to think twice about using stop loss and take profit orders. The argument goes that a short-term price crash might trigger a stop loss when it would have been better to ride out the price dip. Take profit instructions also put a cap on potential gains.
Alternative approaches to risk management include trading in smaller amounts and diversifying your investment across a variety of Tesla competitor stocks.
5. Make your purchase
At the time of trade execution, the account cash balance will be reduced and a stock position will be shown in the Portfolio section of the platform. This stock position will fluctuate in value in line with live market prices.
The Portfolio section of your broker platform is also where it is possible to adjust any active stop loss or take profit orders, confirm that the amount bought was correct and sell out of any position by reversing the above process.