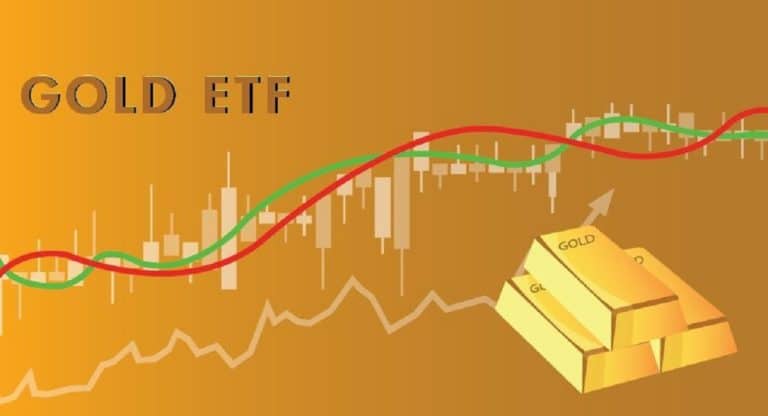 Gold ETFs act as a hybrid between individual stocks and mutual funds, in that they serve as funds that hold an entire portfolio of assets (like mutual funds), but trade on stock exchanges (like individual stocks), making them easy to buy and sell. Just like any other stock, this type of ETF can also be purchased through a brokerage.
Advantages of Gold ETF
Notably, there are many benefits to owning gold. Now, let us take a look into the benefits of investing in gold ETF.
No Making Charges
Unlike physical gold jewelry, coins, and bars, there will be no making charges when you buy gold ETF.
Gold ETF Is Linked to Your Credentials (KYC)
When buying a gold ETF, all the units issued are linked to your credentials. Thus, you can't have your gold ETF stolen.
Easy to Buy and Sell
Selling off your physical gold is a tedious process. You need to get all the weighing done and then negotiate with the jeweler to finalize the transaction. In the end, you will not receive the exact value of the gold. This is because jewelers will have their own making charges and will deduct some of your gold value as a commission. That is not the case with gold ETF.
Fixed Price
The price of physical gold varies depending on the jewelers. However, with a gold ETF, the price will be the same across all brokerage or fund managers.
Available in Small Denominations
One gold ETF unit is equivalent to one gram of gold. For instance, you will not be able to purchase a one gram gold from the physical jewelers. You are most likely to buy one whole piece of gold instead. Gold ETF, however, can be bought in small denominations. This will allow you to invest according to your financial capabilities.
Don't need to worry about where to store your gold.
With a gold ETF, you will not need to worry about where to keep your gold safe. In the case of having large amounts of physical gold, you will need to keep it in a safe storage and that will require extra cost.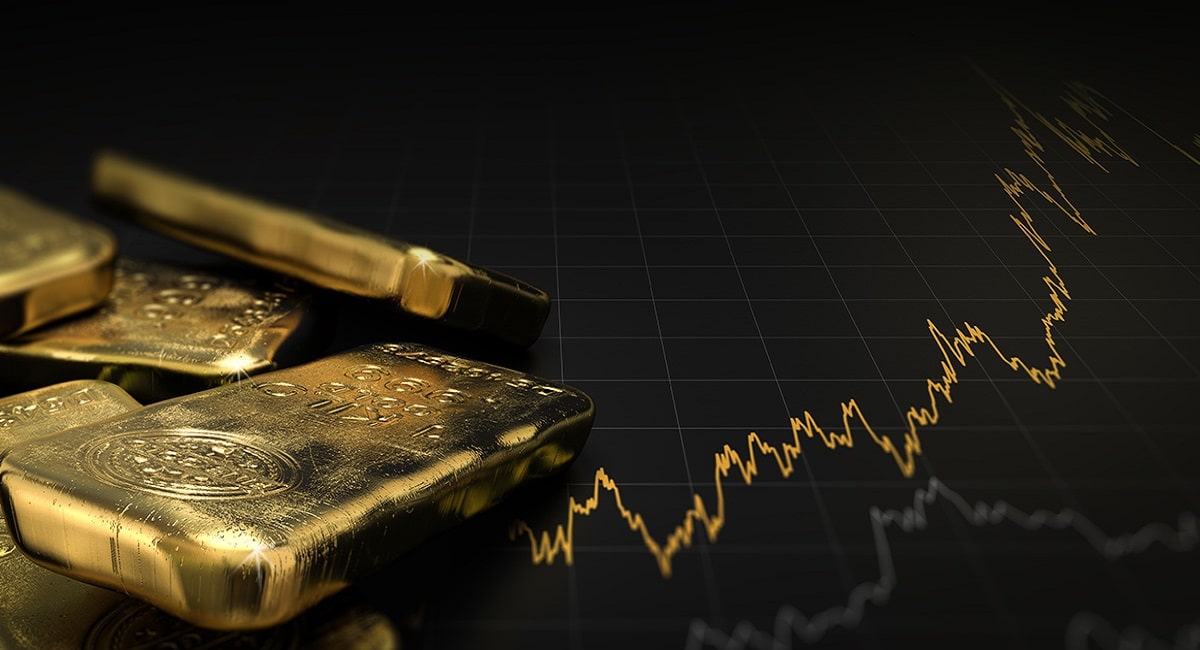 Tips on Investing in Gold ETF Malaysia
Although investing in a gold ETF may seem like a more affordable and convenient way, you still have to consider the two broad categories of gold ETF before you start.
Some gold ETFs focus on the commodity aspects of gold by tracking the price changes. These ETFs typically get exposure to gold either by holding physical bullion themselves or by entering into futures contracts.
Some gold ETFs invest in the companies that specialize in gold such as gold mining and gold streaming. These companies provide financing to gold miners in exchange for the right to purchase a set amount of the mine's gold production at a discounted price.
Here are a few more important points to consider before investing:
The higher the assets under management (AUM) for a gold ETF, the cheaper it will be to invest in it. This is because bigger ETFs tend to have lower expense ratios. The expense ratio is the annualized fees that funds charge to pay for their operational expenses.
The stock price of a Gold mining and streaming company doesn't necessarily follow the gold price. Sometimes they may even move in the opposite direction. Thus, as an investor, you need to be aware of this potential divergence before investing in any gold ETF.
There may be higher leverage to a change in gold prices with an ETF that holds gold mining stocks, than a pure commodity gold ETF. The reason has to do with the profits that gold mining companies earn.
For Malaysians, there are many online retailers that will allow you to conveniently buy gold bullion over the Internet. However, as is always the case when spending money online, you'll need to make sure you know who you're dealing with – do some research to find out whether the seller is reputable and trustworthy.
Gold ETFs to Consider Investing In
Below are the top 5 ETFs that are worthy to look into according to their assets under management, expense ratio, and 3-year average annual return percentage.
| Gold ETF | Assets Under Management | Expense Ratio | 3-Year Average Annual Return |
| --- | --- | --- | --- |
| SPDR Gold Trust (GLD) | $77.55 Billion | 0.40% | 15.01% |
| Aberdeen Standard Gold ETF (SGOL) | $2.509 Billion | 0.17% | 15.16% |
| VanEck Merk Gold Trust (OUNZ) | $346.05 Million | 0.25% | 15.00% |
| VanEck Vectors Gold Miners ETF (GDX) | $18.65 Billion | 0.53% | 25.60% |
| Sprott Junior Gold Miners ETF (SGDJ) | $101.33 Million | 0.50% | 13.06% |
Please note that historical records of these gold ETFs do not guarantee returns in the future. As an investor, remember to practice good investment knowledge and prepare yourself with any possible risks.
Can I Convert Gold ETF Into Physical Gold?
For those of you who are interested to invest in gold ETF but prefer to have the physical commodity instead, fret not. Investments in all types gold ETFs can be easily converted into physical gold based on the number of units you hold in it.
However, once the gold is converted to physical, there is no going back. You cannot directly convert the physical gold that you have into an ETF just like that. Instead, you will need to sell the gold that you have and then convert the cash into gold ETF.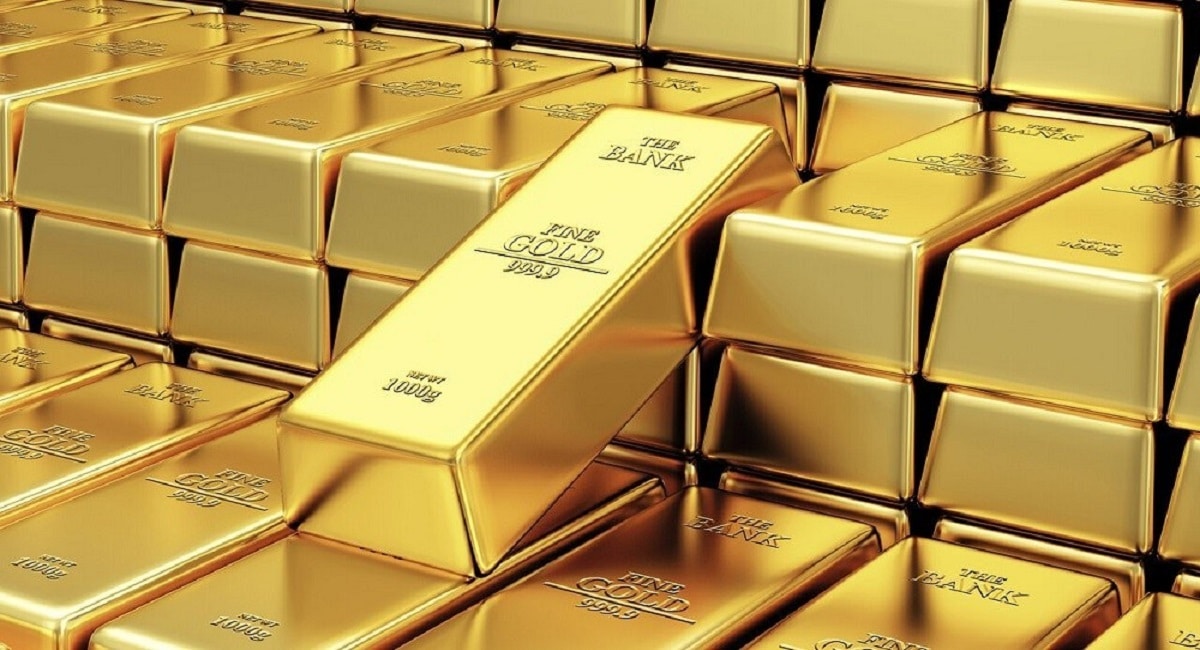 Gold ETFs vs Gold Funds
As an investor, finding the right type of gold investment is crucial for your financial success. You are probably thinking of investing in gold by now but you are unsure of what are the differences between gold ETFs and gold funds.
Gold ETFs are funds that invest in physical gold. On the other hand, a gold fund is an open-ended fund that invests in a gold ETF. Open-ended fund is a collective investment scheme that can issue and redeem shares at any time. As an investor, buying a gold fund is easier because unlike gold ETF, you don't need a Demat account to start. A Demat account is an account to hold financial securities in electronic form.
However, this convenience comes at a slightly higher cost. Whereas gold ETF returns are mostly in line with the prices of physical gold and come with higher liquidity.
Besides that, it is notable that there are a lot of scams in Malaysia surrounding gold schemes. Thus, as an investor, you need to investigate before investing. Always invest with a licensed platform, and avoid falling for schemes that promise you guaranteed returns. Remember, nothing is guaranteed when it comes to investment.
Is Gold ETF Right for You?
To summarize, gold is a great portfolio diversification. There are also numerous benefits to owning gold. In Malaysia, gold ETF can also be purchased from Bursa Malaysia's TradePlus Shariah Gold Tracker. Besides, you can also purchase gold ETF from international brokers such as eToro, IG, Avatrade and XTB. For more information on the best brokers to buy an ETF, please find the detailed comparison here.
And because this type of ETF can also be bought from a brokerage, be sure to compare and find the right broker before you decide to work with them. Just like any other form of investment, there will always be risks to investing in gold ETF. Thus, as a new investor, be sure to equip yourself with the right knowledge before you start.