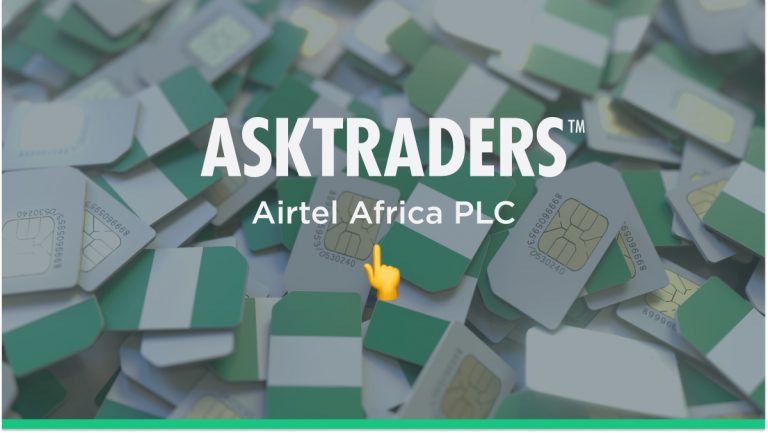 Airtel Africa PLC also includes traditional mobile services in its portfolio, with the focus on data and non-voice services spread across 3G and 4G networks within its area of service in Africa.
Airtel Africa PLC operates under a unique Airtel Money brand to provide mobile money services to customers in its area of service, providing Airtel Africa PLC with many opportunities to extend its financial services and range of products to countries who are underserved and underdeveloped.
In addition to this, Airtel Africa PLC also provides traditional mobile voice services that are focused on data and non-voice services that expand across 3G and 4G networks in its area of service.
Airtel Africa PLC provides these services under its unified brand, and it deploys, leases, owns, and maintains tower infrastructure in addition with fibre optic cables in telecom operations in the region.
The forecast for Airtel Africa PLC operations involves the roll-out of a variety of fixed wireless broadband solutions, B2B offerings, and fibre sharing, putting Airtel Africa PLC in an advantageous position to build strong and lasting partnerships in the region.
Airtel Africa PLC's equity stocks are for sale online on the Nigerian Stock Exchange (NGX) under the stock symbol AIRTELAFRI. Today, Airtel Africa PLC is in London, United Kingdom and it is owned by Bharti Airtel Limited, with a 67.2% stake in the company, with more than 3,525 employees.
Airtel Africa PLC Performance
The current share price for Airtel Africa PLC stocks is 715.00 NGN [2021/09/19] and the company has a total market capitalization of 2.69 trillion NGN. The P/E ratio for Airtel Africa PLC is not provided, but the earnings per share (EPS) for the quarter was 3.3 US cents, with a total of 3.76 billion shares outstanding.
During an analysis of the financial performance data for the second quarter of 2021, which ended on June 30, Airtel Africa PLC reported that revenues had improved by 30.7% to $1,112 million, which indicates optimal rates of currency growth of 33.1% during the overall period.
Airtel Africa PLC's underlying EBITDA achieved 42% growth to $534 million and the underlying margin was 48%, indicating an increase of 396 base points. This which was led by revenue growth and improved operational efficiencies with the return of economic activity across Africa and the rest of the globe.
Profits before tax were up to $142 million and it showed an overall 148.7% increase because of higher operating profits and stable net financing costs. Earnings per share increased by 200% to 3.3 US cents because of higher profits, stable finance costs, and foreign exchange, guaranteeing that shareholders who want to buy or sell AIRTELAFRI shares would receive lucrative dividends and returns.
According to an analysis on the live chart of AIRTELAFRI, Airtel Africa PLC has achieved a +88.2% performance year-to-date.
Highlights of Airtel Africa PLC in 2021
Airtel Africa PLC currently has a share price of 715.00 NGN [2021/09/19], and it is ranked 139th on the NGX according to its year-to-date performance. Airtel Africa PLC is the 95th most-traded stock on the NGX and over the past three months, AIRTELAFRI achieved a trading volume of 4.07 million shares, closed in 1,190 deals to the value of 2.78 million NGN over this period.
During these sessions, there was an average of 64,566 shares traded and AIRTELAFRI also experienced an all-time high of 900,454 in September. During the first quarter of 2021, Airtel Africa PLC achieved significant growth, attributable to the benefits that the company could derive from a weakened quarter in 2020.
This was caused by a range of Covid-19 restrictions implemented across the region to prevent and minimize the spread of the virus.
After these effects were adjusted, revenue growth rates for Airtel Africa PLC was still ahead of the 2021 Fourth Quarter trends, with strong revenue growth noted for all regions, investors who want to buy and sell AIRTELAFRI shares can expect lucrative dividends.
How to buy Airtel Africa PLC stocks Step-by-step
The stock market is one of the most attractive financial markets that sees millions of retail investors and traders' participation daily. To buy, sell or trade AIRTELAFRI stocks, traders and investors can follow these simple steps:
Find the share that you want to purchase, in this case, "AIRTELAFRI".
Select a forex broker that offers AIRTELAFRIto the Nigerian Stock Exchange (NGX).
Review the broker's trading conditions, fees, deposit and withdrawal methods, trading platform, customer support, regulation, and other components to ensure that they are aligned with your trading
Open a live trading account with the broker by completing the online application form and providing the necessary documentation to verify the trading
Make your first share purchase through the broker.
Build and diversify your portfolio when you buy more shares.