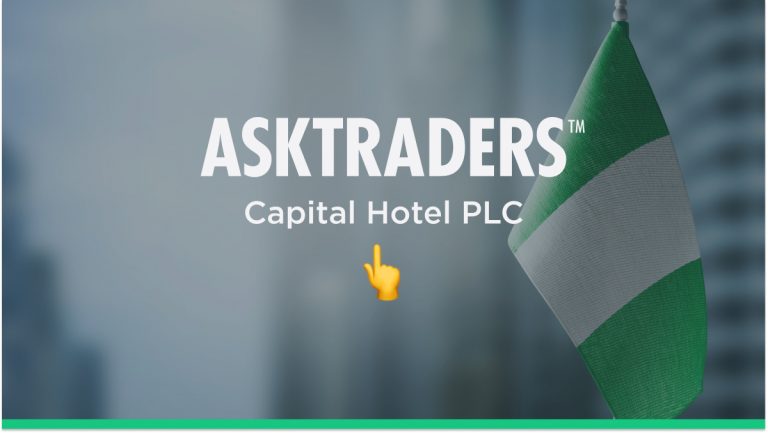 Lastly, Other Services involves the rent of office space in the region, with Capital Hotel PLC one of the largest players in the hotel business that revolves around furnishing of hotels, accommodation sales in addition to food and beverages.
Capital Hotel PLC is the sole owner of the Sheraton Abuja Hotel in Nigeria, with the hotel operating and maintaining several restaurants and other properties that are offered as rental space.
Capital Hotel PLC is a subsidiary of Ikeja Hotel PLC in Nigeria, and its equity stocks are for sale online on the Nigerian Stock Exchange (NGX) under the stock symbol CAPHOTEL.
Today, Capital Hotel PLC is based in Abuja, Nigeria where it operates within the Consumer Services sector and the Hotels and Motels Industry. Capital Hotel PLC's executive leadership includes Anthony Ikemefuna Idigbe, who is the Non-Executive Chairman, Robert A. M. Itawa, the Chief Finance Officer and Executive Director, and several other members.
Capital Hotel PLC Performance
The current share price for Capital Hotel PLC stocks is 3.19 NGN [2021/09/20], with a total market capitalization of 4.94 billion NGN, P/E ratio of 12.76 NGN, earnings per share (EPS) of 0.25 NGN, and a total of 1.55 billion shares outstanding.
Capital Hotel PLC announced its recent financial performance data for the second quarter, which ended in June. An analysis done on its financial statement proved that the company achieved gross profits to the value of 92.08 million NGN which shows a clear improvement from profits of (45.20) million NGN reported for the first quarter.
The total revenue that Capital Hotel PLC reported for the period amounted to 767.25 million NGN, which improved significantly from the 560.80 million NGN in revenues reported for the first quarter. The operating income reported for the quarter was 45.92 million NGN, with a net income of 51.06 million NGN after taxes.
Capital Hotel PLC's diluted EPS excluding ExtraOrd items was 0.03 NGN with a diluted normalized EPS of 0.03 NGN, showing clear improvements because of increases in revenues, profits, and income for Capital Hotel PLC.
Capital Hotel PLC reported significant improvements in its financial performance with additional increases in profits. Based on this, the earnings per share improved as well and investors who buy or sell shares can be assured of dividends for quarters ahead.
The analysis on the live chart for CAPHOTEL stocks showed that performance for these shares have increased by 31.3% in the past year, with a forecast for further improvements as industries in Nigeria continues to strengthen.
Highlights of Capital Hotel PLC in 2021
Capital Hotel PLC started the year with a price of 2.20 NGN and the value of CAPHOTEL stocks increased by 45% since this price valuation. This significant improvement ranks Capital Hotel PLC 20th on NGX where year-to-date performance for the company is concerned.
This has sparked optimism in many shareholders regarding  Capital Hotel PLC  and CAPHOTEL stocks as they have accrued 10% in the past four weeks, placing it at 10th best on NGX ahead of several other companies. Capital Hotel PLC is the 107th most-traded stock on NGX.
CAPHOTEL has experienced a total trading volume of 790,381 shares in the past three months. These shares were bought/sold in 44 deals with an overall value of 2.48 million NGN, with an average of 12.546 shares traded in each session.
CAPHOTEL stocks experienced an all-time high of 114,633 in July for the same session, with trading volumes between 100 and 104,318 recorded during the past 10 days.
Another highlight is that a thorough analysis on the live chart for CAPHOTEL stocks indicates that the share price has gained 10% in four weeks, 32.9% in three months, 45% in six months, 31.3% in the past year, and 45% in the year-to-date, which is boosting shareholder confidence in Capital Hotel PLC.
How to buy Capital Hotel PLC stocks Step-by-step
The stock market is one of the most attractive financial markets that sees millions of retail investors and traders' participation daily. To buy, sell or trade CAPHOTEL stocks, traders and investors can follow these simple steps:
Find the share that you want to purchase, in this case, "CAPHOTEL".
Select a forex broker that offers access to the Nigerian Stock Exchange(NGX).
Review the broker's trading conditions, fees, deposit and withdrawal methods, trading platform, customer support, regulation, and other components to ensure that they are aligned with your trading
Open a live trading account with the broker by completing the online application form and providing the necessary documentation to verify the trading
Make your first share purchase through the broker.
Build and diversify your portfolio when you buy more share.