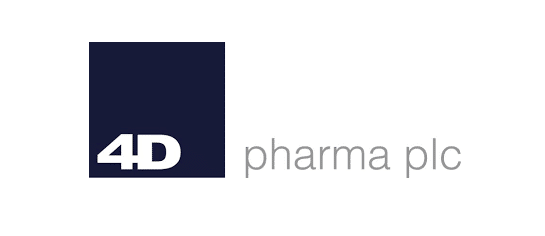 Shares of 4d Pharma PLC (LON: DDDD) rallied 9.1% after the live biotherapeutics company announced positive progress in the ongoing Phase I/II clinical trial of MRx0518 in combination with Merck's Keytruda® on patients with advanced malignancies.
The company also reported positive progress in its pancreatic cancer study.
Most investors might have missed the importance of today's announcements given that the trials were conducted on late-stage cancer patients who had taken inhibitor medications that were unsuccessful in treating their conditions.
4D Pharma reported that it had treated 24 new patients in part B of its ongoing study from five US sites after completing part A of the study, which tested the toxicity levels in various dosing regimens of the drugs.
The trial has so far proven successful in patients with renal cell carcinomas (RCC), lung cancer and bladder cancer patients. Patients in part B trials have registered tumour reductions within the first nine weeks and bladder cancer patients showed the first signs of anti-tumour activity.
The company also reported that there were no notable side-effects on patients who were using its live biotherapeutics medications, which is a huge plus given the harsh side effects associated with most cancer treatments.
Investors were pleased with today's data triggering a brief spike in 4D Pharma's share price but it seems like the market is looking for bigger news to push the biotech company's shares above their recent highs.
Some of the announcements that investors are awaiting include the completion of the reverse merger with Longevity Acquisition Corp (LOAC) to complete the company's listing on the NASDAQ.
4D Pharma share price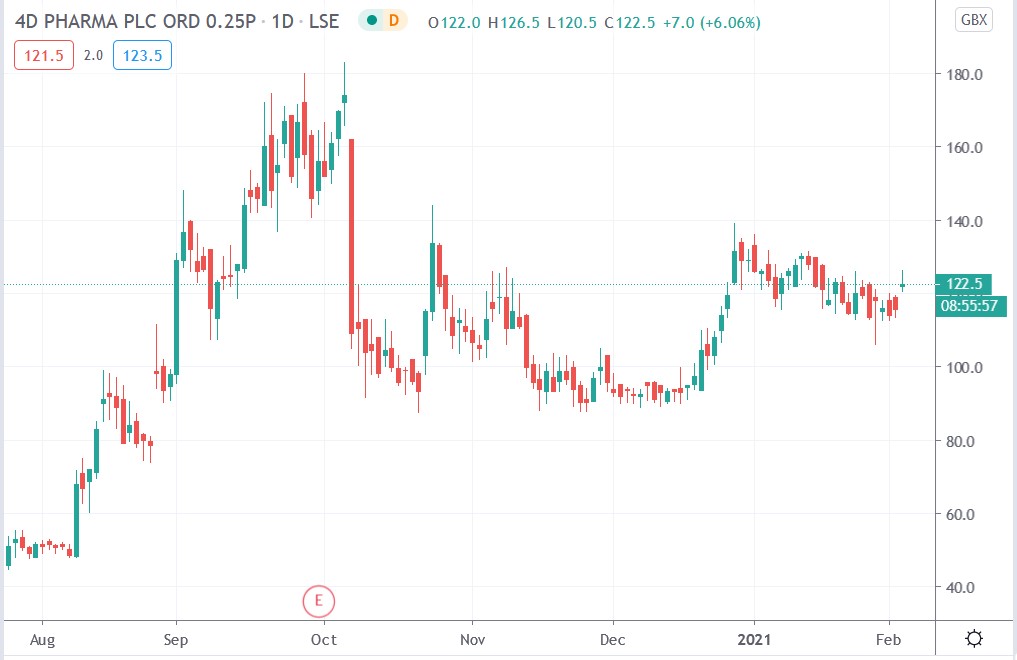 4d Pharma shares surged 9.09% to trade at 126p having rallied from Tuesday's closing price of 115.5p.