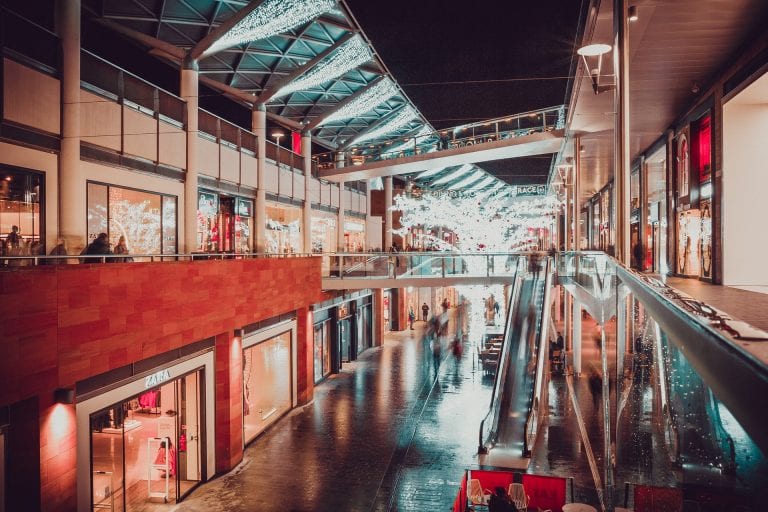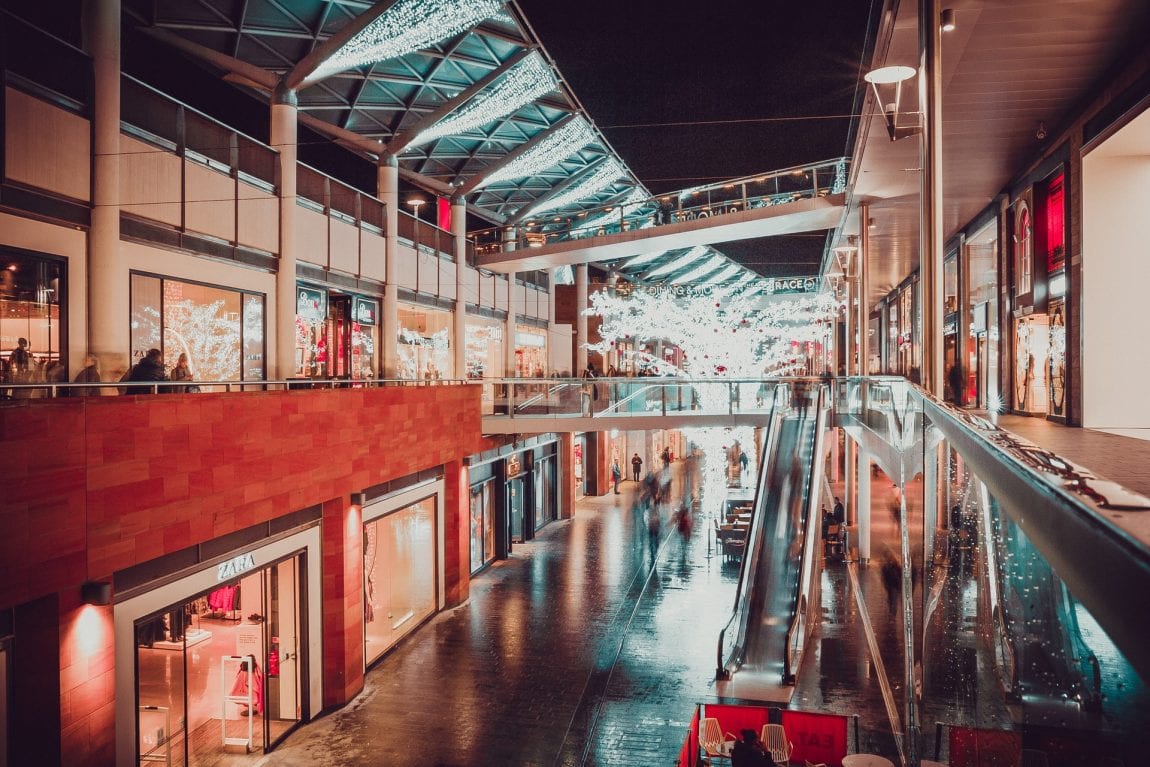 There is not an aspect of life that the Coronavirus has not affected, including the UK high street. With the overall economy at risk, we at AskTraders have analysed the companies expected to be hit the hardest during the COVID-19 pandemic, with an in-depth report highlighting which brands are most at risk. From historic problems to a lack of consumer confidence, underinvestment and the inability to adapt digitally, we have taken a comprehensive look at the impact Coronavirus is having on the high street.
How is Coronavirus affecting the economy?
COVID-19 has and continues to have immediate and significant effects on businesses, with retail trends changing rapidly. Essential purchases and unfortunate hoarding, combined with a lack of consumer confidence caused by the non-essential shops that continued to put their staff at risk, has changed shopping habits on the high street. The initial coronavirus outbreak brought Laura Ashley into administration due to mass closures and imminent job cuts. Although the company had previously been in talks of recovering the virus curbed this, causing its collapse.
But it's not just the high street that has been affected. Flybe, the largest independent airline in Europe, fell into administration with the sharp decline in travel that correlated with the spread of Coronavirus. As stay-at-home measures increase print media sales are declining too with the increased need for instant, digital, news reporting. Whilst cinemas, the hospitality industry and nonessential businesses are on their knees, with cash flow halted as the staff and the public are protected in order to reduce the rate of infection.
The top 10 high street businesses most at risk
For the most at risk businesses in this turbulent time, we looked at the sociological and economic trends that were affecting them prior to the outbreak of COVID-19. Working with Nigel Frith, senior market analyst at AskTraders we added insight to anticipate the uncertain future for these businesses.
"Finally! The government is taking the economic impact of Coronavirus seriously. It only took the FTSE dropping 30% over 3 weeks and pub owner Marston's shedding 45% in one day!
The penny has dropped that without this vital lifeline of colossal support businesses would have struggled to survive the impact of the coronavirus outbreak. These are not just the headline-grabbing firms like Virgin Atlantic, but more importantly, those small and medium-sized businesses which make up the bases to the British economy. The more stringent social distancing policies that the government is implementing would strangle the consumer-based UK economy.
The key question now is how accessible will this support be? Large and targeted support will be extremely effective as long as it is quickly and easily accessible. A global and coordinated package along these lines, where business owners and investors know the government will do whatever it takes, could start easing the global fear."
So which companies are going to be hit the hardest by the Coronavirus measures and can they survive?
1. Next
As consumer spending has reduced and online competition has increased Next have come against the struggles of the high street. 2020 was going to see the company invest and develop in its website and distribution whilst also increasing its product offering, but COVID-19 has impeded that. The retailer has not only shut down stores but also made the decision to temporarily close its website and operations in order to protect their employees.
Prior to this Next's sales had been up 14% online, but as they seek a buyer for Next HQ in order to raise the cash to protect their stores could this decision to protect this staff have a positive effect on their own consumer confidence in the future?
2. Superdry
After countless profit warnings, a steep decline in shares and a large amount of job losses Superdry are fighting for survival. From seeing intense promotional campaigns from competitors throughout the Christmas season and a reduction in the inventory stock online and in-store Superdry are just not seen as fashion-forward by customers anymore. The company predicts losses for 2020 with online sales not able to offset the closure of stores due to Coronavirus.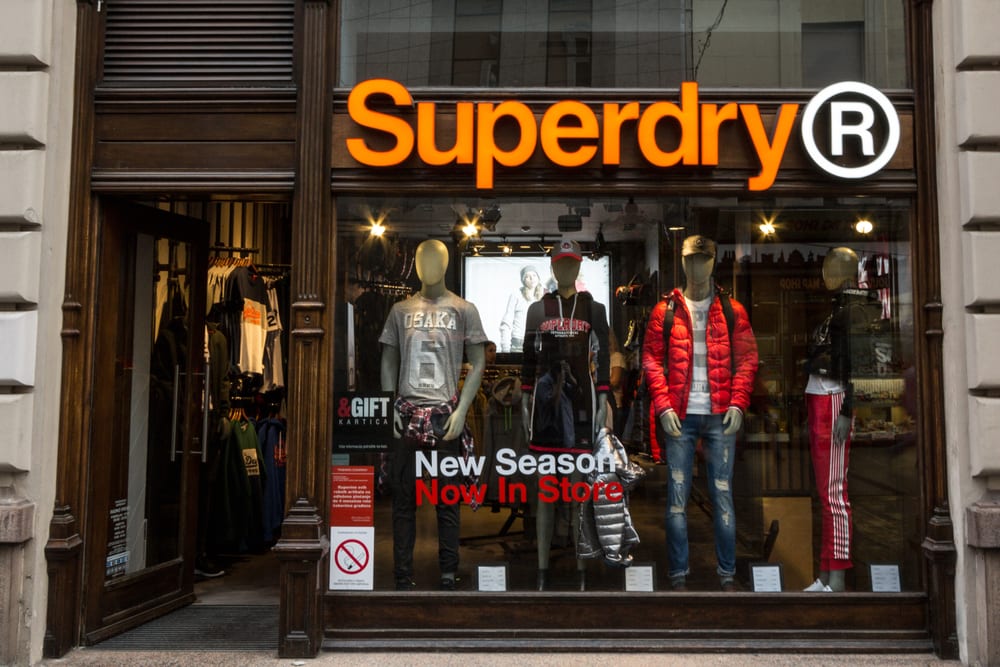 With shares down 11.69%, Superdry is seeking additional financing to secure recovery. But as online sales are unlikely to make up for the loss of high street custom, their future looks doubtful.
3. Monsoon Accessorize
Monsoon Accessorize are feeling the pinch of the high street. With slow growth in online sales and the inability to keep up with demand, it is unlikely that they will survive this Corona crisis. Prior to the pandemic, the company was struggling in a consistent critical condition, despite securing a CVA. Monsoon Accessorize has also recently deferred all rent payments for their brick and mortar stores whilst they remain 'temporarily' closed, as the COVID-19 outbreak weighs heavier and heavier on high street fashion.
Unless co-owner Mr Simon injects more cash, (around an additional £18 million) then the future looks bleak for Monsoon Accessorize, unless they are able to sell.
4. Ted Baker
After previously overestimating the value of their inventory stock, and with four profit warnings throughout 2019, Ted Baker's shares have started to slip. With sharp decline following the announcement of the sale and leaseback of their head office for £72 million net alongside the closure of 384 or their 416 stories due to Coronavirus. So as the business unravels we are unsure if Ted Baker will endure the Corona Crisis.
Combining these trends together Ted Baker has a 50/50 chance of survival, with the sales from their head office repaying existing debt it may give them the breathing space to come back fighting.
5. Intu
It is not just individual shops that are feeling the decline in trade from COVID-19, shopping centres are too. Intu which are based across the UK was already in 4.5 billion pounds of debt prior to the outbreak of Coronavirus and are now feeling this weight even more. Having only received 29% of rent this month after the government imposed that rents could be deferred without eviction for three months, the company has asked for support. With the virus having a direct effect on footfall and even the future of shops renting from Intu the company is in a difficult position.
This reduction in rents could be the final straw for Intu, seeing them on the edge of collapse.
6. WHSmith
Another company to issue a profit warning amongst this pandemic is WHSmith after a steep decline in customers from the closure of its airport shops and non essential branches. The only remaining WHSmith shops open are those which are in hospitals or contain a Post Office. WHSmith are a resilient brand, previously surviving the downfall of the high street, but could Coronavirus be their last test?
With 40% of their stores still open, WHSmith may be able to ride this epidemic out with immediate rebounds in sales as normality resumes.
7. Marks and Spencer
Marks and Spencer, a British icon that has made it through multiple world wars, recessions and fought for its place on today's high street could be a risk of collapse throughout the Coronavirus pandemic. After seeing a steady decline in their home and clothing departments, the change of shopping habits that have come with COVID-19 has reduced this even further. Also, with their focus on fresh food, it means they have not seen the sharp increase in sales that paralleled customers stockpiling either.
As they temporarily close some of their stores, reduce investment and delay staff pay rises Marks and Spencer could survive the impact COVID-19 has had on trading. But as their share price drops down to 50% so far this year, could Coronavirus be the final nail in M&S's coffin?
8. Office
Footwear chain Office are not new to decline, with a steady reduction in sales over the past few years. After being deeply affected by Brexit and suppressed consumer demand, Office have struggled to recuperate with the continuous discussion of a restructuring plan aiming to help them recover from this. So could the enforced temporary closures of their stores included in the stay-at-home COVID-19 measures enable them to put this plan in place?
Although Coronavirus could see the closures of ore stores for Office, a strong action plan for returning to the high street market most COVID-19 could see them surviving.
9. Thorntons
The 100-year-old brand has been hit hard by the downfall of the British high street and Coronavirus with and after a number of stores to protect the brand last year it seems that owner Ferrero are determined to stay loyal to the British brand. Despite closing stores inline with Coronavirus measures, Thorntons have continued to supply supermarkets with their ranges and maintained their web sales, aside from pausing orders due to high Easter demand.
With a strong commitment from owner Ferrero, Thorntons is likely to survive as it evolves to work with this ever-changing market.
10. Debenhams
Department stores have not escaped the Coronavirus either, and despite already asking for a reduction in rents and business rates Debenhams have requested another five-month break. This is so they can source a way to solve any issues caused by the COVID-19 outbreak. But after years of profit warnings and cash injections, Debenhams stance is not getting any better and you could argue having too many stores could be the cause of this and their high costs, alongside many other things. As shoppers changed their habits and then stay-at-home measures were introduced, Debenhams saw a decline in footfall as people avoided the British high street, followed by the temporary closure of their stores.
Debenhams will be lucky to make it through the effects Coronavirus is having on our economy, although a rent break may help in the short term as the age of the department store seems to be ending.
The challenges of the high street are not new to these businesses but the complete removal of customers is. At this moment in time it is impossible to understand the full economic impact of COVID-19 but reflecting on our previous analysis on the demise of the high street combined with our senior market analyst Nigel Frith's commentary on the most at risk brands means we can gauge who is more likely to survive these unexpected times. With the businesses who are capable of evolving whilst showing humanity and strength most likely to succeed.
But which high streets will be most affected? Looking back at our demise of the high street analysis we can see which of Britain's worst performing high streets could see even further decline.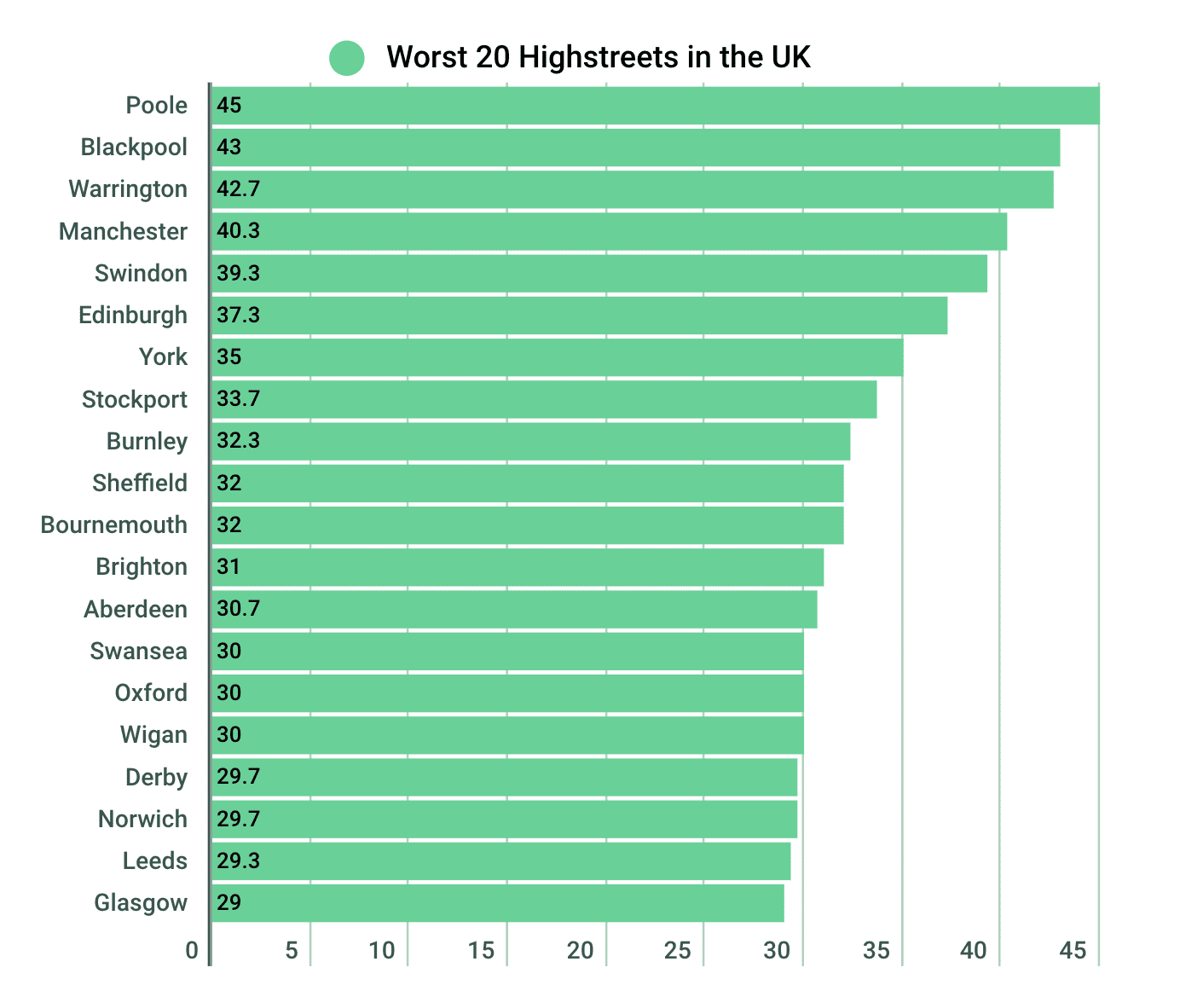 What about the rest of the economy?
It is not just the high street that is in danger, the rest of the economy faces unprecedented times as well.
Airlines
Airlines have been affected globally by the Coronavirus outbreak with Flybe the first the collapse but what about Norwegian Air? The low-cost airline has been hit hard with their shares falling by more than a quarter, and then 70% as flights had to be cancelled and 90% of staff laid off. Before the outbreak, they had already reduced their capacity by 15% so COVID-19 has hit them hard as the airline industry adjusts to an unprecedented lack of demand.
Similarly British operator Jet2 who sell package holidays as well as flights may stay strong throughout this epidemic, proactively seeking customers to delay booked holidays rather than cancel them.
Hospitality Industry
Instantly affected by the reduction in customers and then the closure of non-essential businesses, the hospitality industry implemented as many strategies as possible to keep customers and staff safe. As an industry that supports the British the economy more than automotives or pharmaceuticals it is imperative that they are supported at this time.
The lack of aid resulted in the collapse of italian restaurant Carluccios and the loss of 2000 jobs recently and hugely in debt, Pizza Express could follow. The company was struggling with the conditions of the British market prior to the breakout of COVID-19, so this could be a breaking point for Pizza Express.
The Restaurant Group has also been significantly impacted by the virus seeing the indefinite closure of 60 of their tex-mex brand, Chiquito restaurants. The company's other brand Frankie & Benny's is also at risk but their more profitable division, Wagamama may keep them afloat after this.
Banks
Despite the promise of government backed loans, banks are making it more and more difficult for small and medium businesses to access these. These negative connotations with banks are only going to further impact their decline. For HSBC UK the Coronavirus outbreak postponed their plans to reduce 35,000 jobs and with their highest growth market Asia so greatly affected by COVID-19 causing their stock price to plummet they are going to have to work hard to survive this financial crisis.
Commerce is going to be completely different on the other side of Coronavirus, with changing habits and a reliance on digital really affecting the market. Keep with understanding what this and the temporary closures of non-essential shops has really had on our economy here.