Shares of ANGLE plc jumped higher after the open on Friday following the company's announcement of a five-year programme of work undertaken by the Cancer ID consortium to establish the performance and technical capabilities of five circulating tumour cell (CTC) isolation platforms where critical advantages of the Parsotic system were identified.
ANGLE's Parsotix technology has been 26 granted patents in Europe, the US, China, Australia, Canada, India, Japan, and Mexico. It also has a CE mark in Europe for indicated use, and in the United States, a De Novo submission has been made to the FDA for the technology.
The Cancer ID consortium is supported by Europe's innovative medicines initiative and is a Europe-wide public-private partnership establishing protocols and clinical validation of blood-based biomarkers.

CTC's are cancer cells present in the bloodstream, which can be harvested from a simple blood test. In its research, the consortium said that compared to other circulating biomarkers, the advantage of harvested CTC's is that they provide RNA expression and proteins that could provide additional detail to help inform treatment decisions.
The company said that research has shown Parsotix performance was positive, with cell capture rates of 71% and 67% while the current leading FDA approved antibody-based CTC system was unable to enrich EpCAMam low cells.
Parsotix was also comparable in terms of time required for sample processing, staining, and cell identification, and was considered the "considerably" faster and some other systems.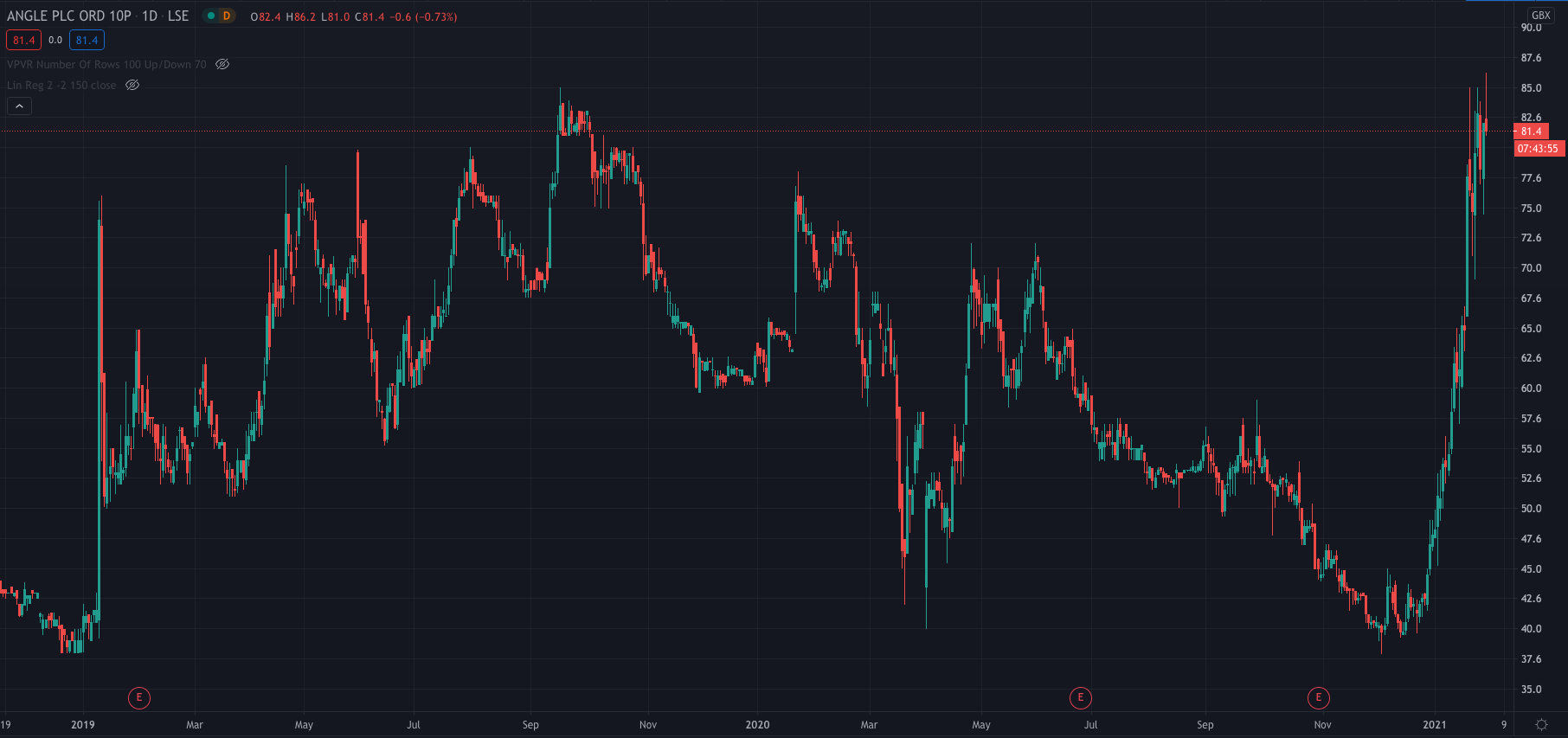 "CANCER-ID is a large scale industrial and government consortium in Europe seeking to accelerate adoption of liquid biopsy solutions in cancer care by standardising protocols," said ANGLE Founder and CEO, Andrew Newland.
"We are pleased that published results of their work over the last five years highlight the advantages of analysing CTCs compared to other liquid biopsy approaches and identify specific advantages of ANGLE's Parsortix system CTC solution," added Newland.
Shares of ANGLE plc jumped to highs of 86.2p at the open; however, they are now trading at 82.2p up just 0.18%.