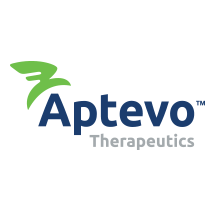 Shares of Aptevo Therapeutics (NASDAQ: AVO) have surged over 38% premarket on Thursday following news that shareholder Tang Capital has offered to buy the remaining shares of the company.  

Life sciences focused investment firm Tang Capital already owns a 42.5% stake in Aptevo and has made an offer of $50 per share in cash to acquire the remaining shares. 
In a letter to the board at Aptevo, Tang said:
"Our proposal is based on 4.8 million total shares outstanding, assuming the exercise of all remaining warrants from the March 2019 public offering, and is subject to confirmatory due diligence that would be conducted pursuant to a customary non-disclosure agreement."
The company already has holdings in Odonate Therapeutics, Rocket Pharmaceuticals, Heron Therapeutics, and Biohaven Pharmaceutical Holdings. 
Tang said that they do not expect an agreement with Aptevo to contain any financing conditions and they are excited about the company's prospects. 
Shares of Aptevo are currently trading at $48.90 premarket after a rise of 38.17%. So far this year its share price has gained 268.23% in value, although it has fallen 26.82% in the last week. 
Wall Street analysts surveyed by TipRanks see a potential 87.91% upside in the stock based on Wednesday's close of $35.39, setting a medium price target of $66.50. 
PEOPLE WHO READ THIS ALSO VIEWED: